Cheesy Artichoke Potato Casserole
Putting a side your diet for one night is well worth it for this Cheesy Artichoke Potato Casserole.  With layers of potatoes wrapped in THREE kinds of cheese, diced artichokes and sprinkled with fresh lemon thyme.  All bubbling away in a stick of butter.  Now you KNOW this is good!  If you don't have access to lemon thyme add regular fresh thyme with a little lemon zest.  The hint of lemon with the rich cheesy potatoes is perfection!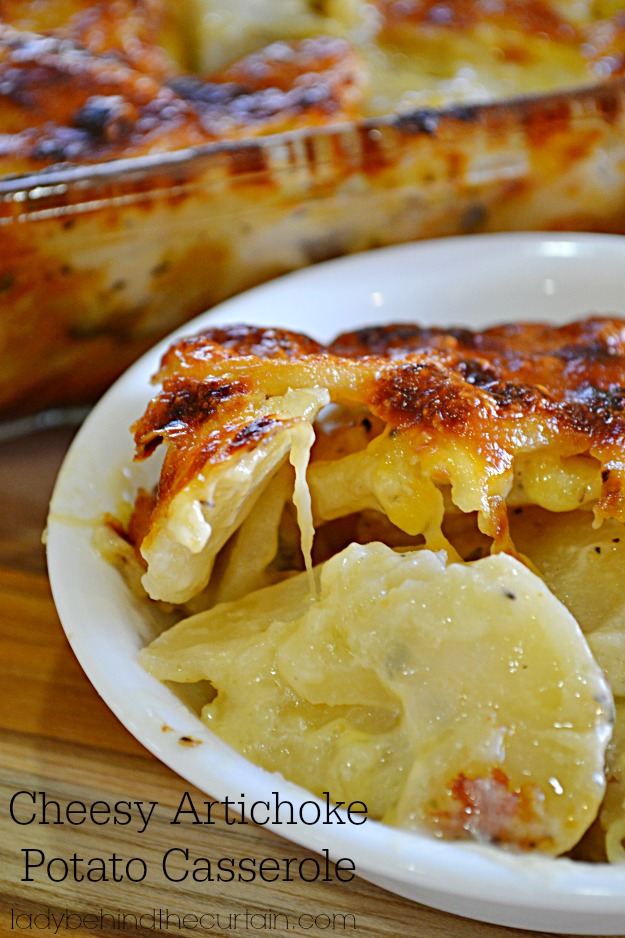 Don't have time to bake them?  Cook this Cheesy Artichoke Potato Casserole in your slow cooker!  Cook on high 5 to 6 hours.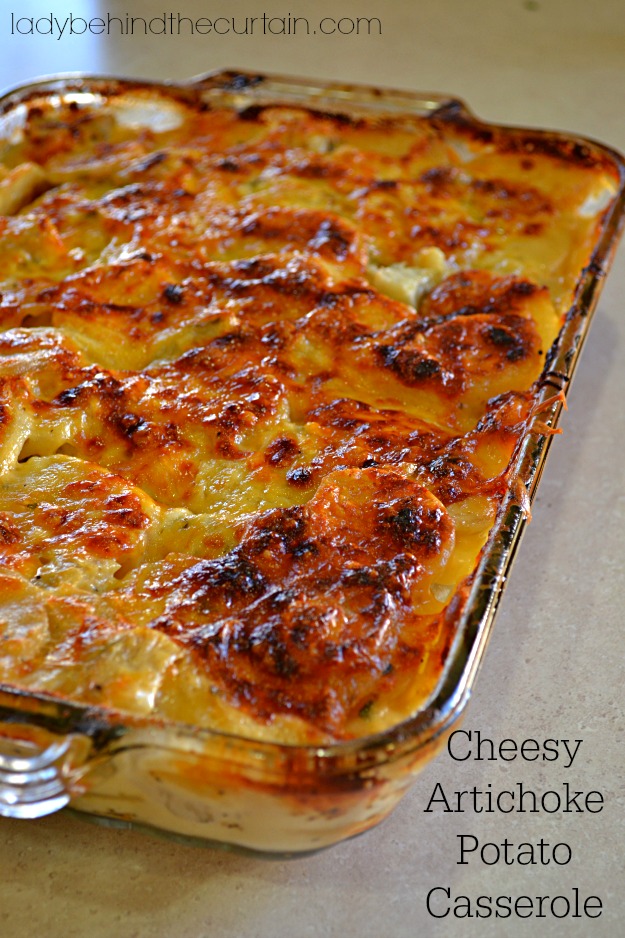 Serve this delicious side dish with my Ranch Burgers and for dessert Peach Slab Pie!   Now that's a menu to be proud of.  🙂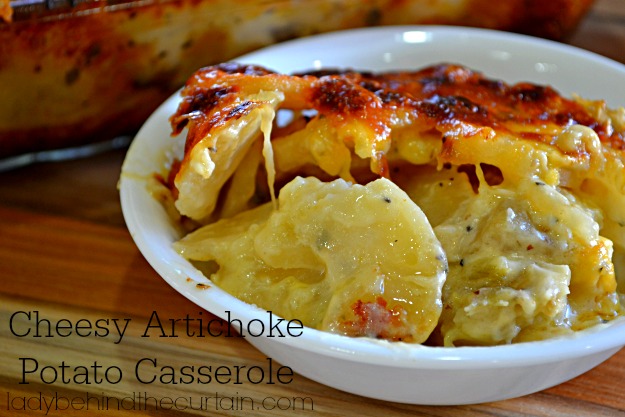 Wondering how I got my potatoes so thin?  I used a Mandoline.  It's the perfect tool for getting uniform slices every time.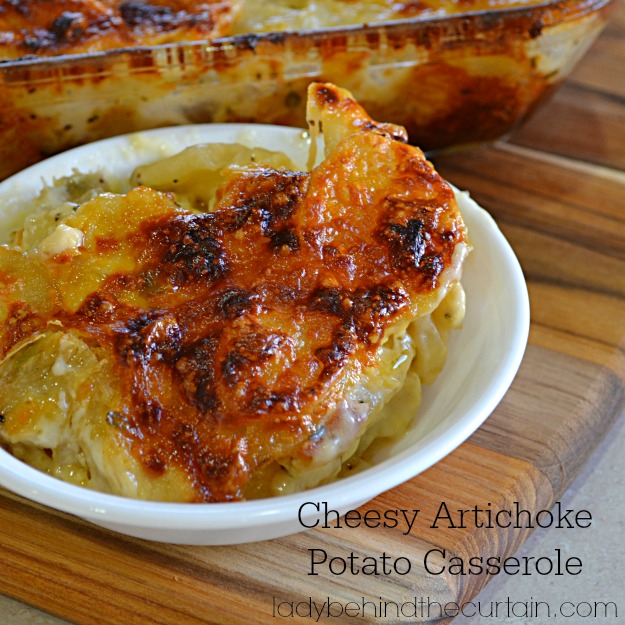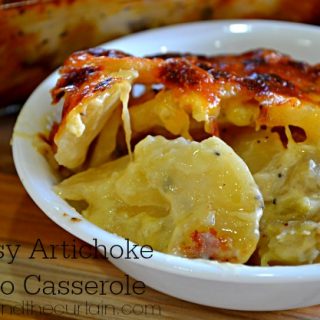 Cheesy Artichoke Potato Casserole
Cook Time:
1 hour
40 minutes
Total Time:
2 hours
20 minutes
Ingredients
5 pounds russet potatoes, peeled, washed and sliced 3/16-inch
1 (10.5 ounce) cream of celery soup
1 ( 8 ounce) sour cream
2 tablespoons salt
1/2 tablespoon black pepper
2 tablespoons fresh thyme, chopped
1 (14 ounce artichoke bottoms, drained and roughly chopped
1 stick of butter (1/2 cup)
4 cups shredded cheese, divided Use your 3 favorite cheeses. I used Havarti, Cheddar and Monterey Jack cheese.
Instructions
Preheat oven to 375 degrees.
In a large bowl add the potatoes, soup, sour cream, salt, pepper, thyme, artichoke, 2 cups cheese.
With a large spoon or clean hands mix all ingredients together.
Pour into a 9x13-inch baking dish.
Pinch pieces of the butter and add to the top of the casserole.
Add remaining shredded cheese to the top.
Cover with foil.
Bake 1 hour.
Turn the oven up to 450 degrees.
Take foil off the casserole and continue baking another 40 minutes.