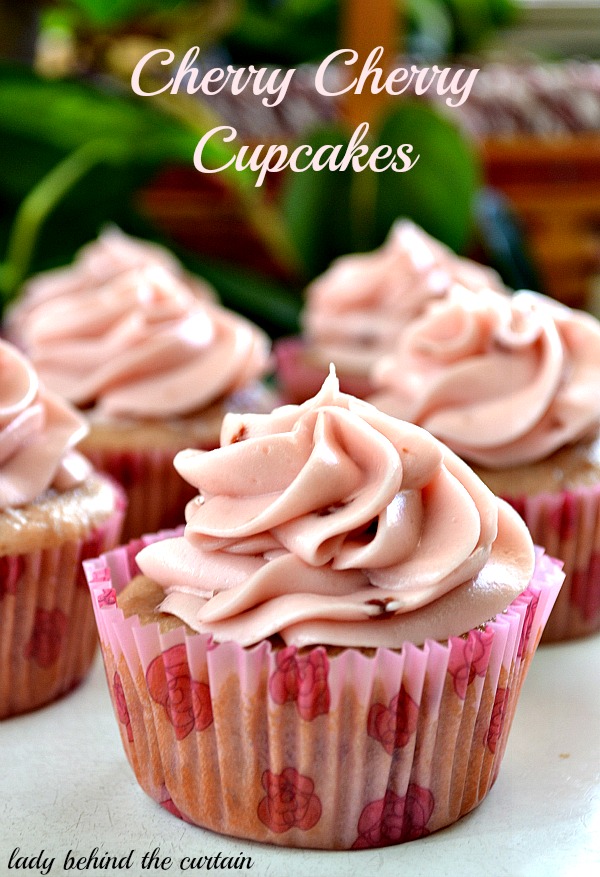 Double cherry!  A fun cupcake to help you ring in Spring!  Cherry Cupcake with a Fluffy Cherry Cream Cheese Frosting.  Serve this for Easter or a ladies brunch in mini form.
Cherry Cherry Cupcake Recipe (makes 24)
Ingredients
2 cups all-purpose flour
2 teaspoons baking powder
1/4 teaspoon salt
1/2 cup butter, softened
1 cup sugar
2 eggs
1 teaspoon vanilla extract
1/4 teaspoon almond extract
1/3 cup milk
14.5 ounce pitted tart cherries, drained
Directions
Preheat oven to 350 degrees.  Line 24 muffin cups with cupcake liners.
In a bowl whisk together the flour, baking powder and salt.
Blend together the butter and sugar until fluffy. Add eggs one at a time, combine well. Add extracts. Add flour mixture, alternating with the milk. Beat until combined. Pour drained cherries into batter and blend to break up the cherries. Fill muffin cups with liners 2/3 full.  Bake 20 to 25 minutes or until a toothpick inserted into the center comes out clean.  Cool completely before frosting.
Fluffy Cherry Cream Cheese Frosting Recipe
Ingredients
2 – 8 ounce cream cheese, softened
1 cup butter, softened
1/4 cup cherry jelly
1 teaspoon vanilla extract
4 drops red food coloring (optional)
5 cups confectioners' sugar
Directions
Cream together the cream cheese and butter until fluffy. Add the jelly, vanilla and food coloring. Blend in the confectioners' sugar 1 cup at a time until fluffy.  Either pipe on frosting or spread.  This is a LBC original!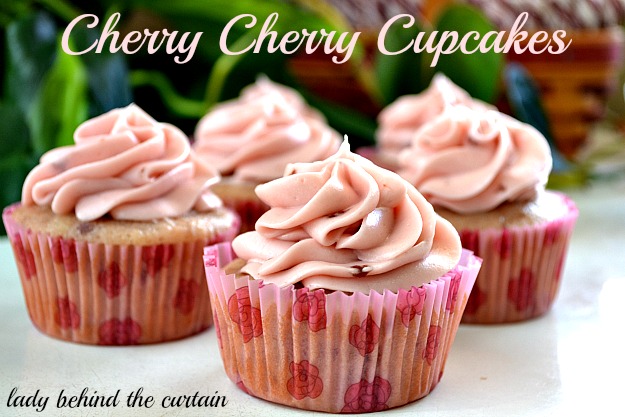 OR ADD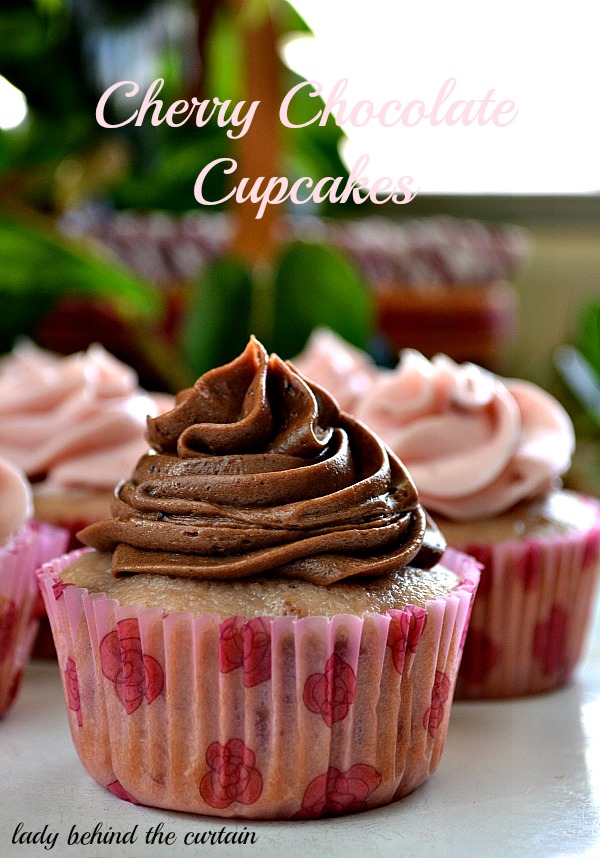 I SHARED THIS IDEA/RECIPE AT THESE PARTIES