Cherry Limeade Petit Fours
Cherry Limeade Petit Fours:  Mother's Day never looked so good with these flavorful tiny cakes perfectly dipped in Key Lime Pie Candy Melts.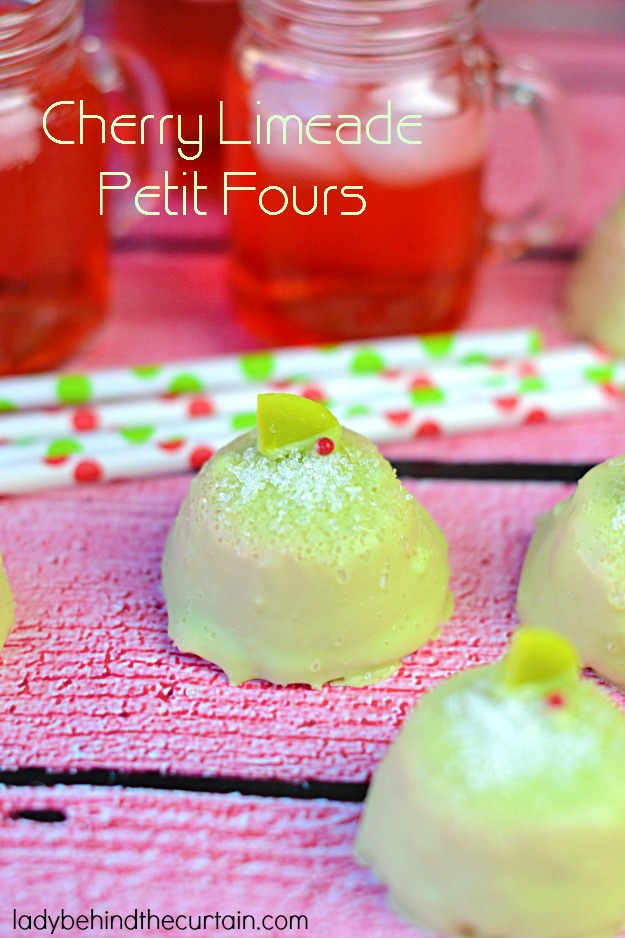 Add a delicate touch to your dessert table with these bite size cakes decorated to look like one of your favorite drinks; with a lime wedge, cherry and white sugar sprinkles to look like ice.  These Cherry Limeade Petit Fours are a fun way to add conversation to the table.  Because…..your guests will be talking about these (for sure!).  I made them for a Mexican dinner and served cherry limeades too!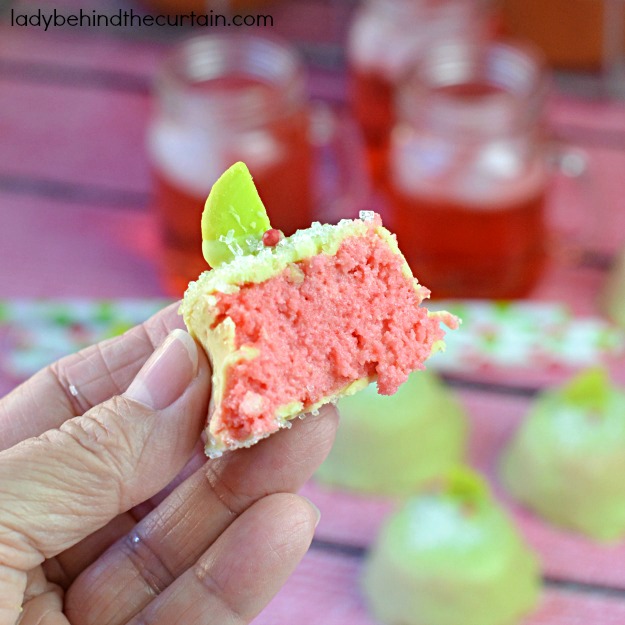 To make these petit fours requires no special tools.  I molded them using a mini muffin pan.  All you'll need to do to create these fun petit fours is bake a cake, add frosting to the cake crumbs, form in mini muffin cups, once frozen dip in melted candy melts and decorate.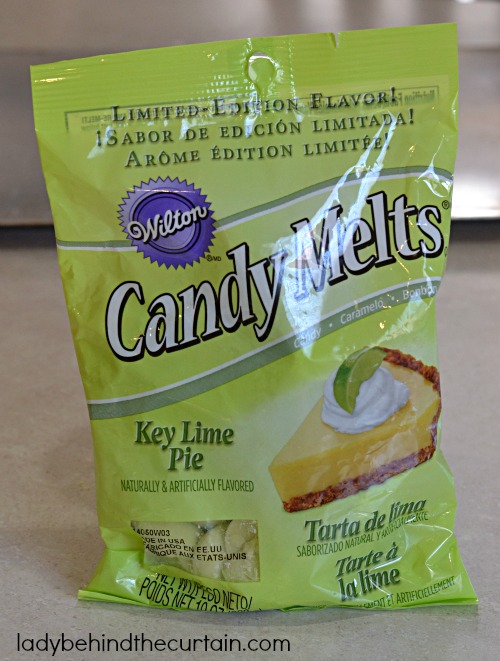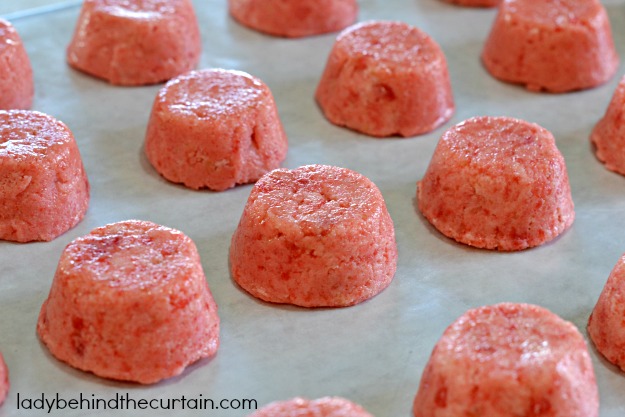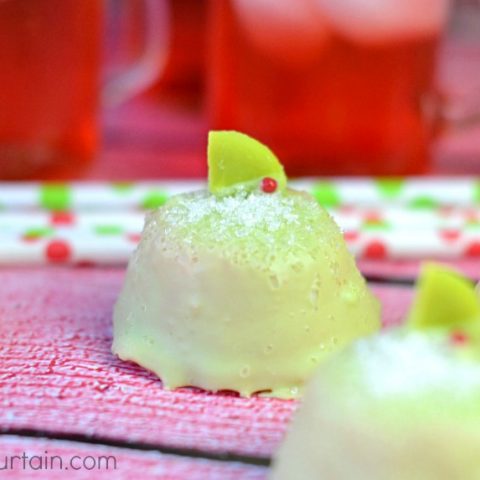 Cherry Limeade Petit Fours
Yield:
Makes 24 Petit Fours
Ingredients
1 white cake mix (plus ingredients on the box to make a cake)
2 teaspoons cherry extract ( found a Walmart)
3/4 cup cherry flavored baking chips, chopped (found at Walmart)
Optional: 5 drops red food coloring
1 (16 ounce) can of vanilla frosting
1 1/2 (10 ounce) bags key lime pie candy melts
Decorations:
lime green candy melts, cut into wedges
red ball shaped sprinkles
white sugar sprinkles
Instructions
Preheat oven to 350 degrees.
Add ingredients to the cake mix as instructed on the box plus, the cherry extract, baking chips and red food coloring.
Mix until combined and pour into 9x13-inch cake pan.
Bake 20 minutes or until a toothpick inserted into the center comes out clean.
Cool cake completely.
Pick up the cake with your hands, place it into a large bowl crumbling it as you go.
Add about 3/4 of the frosting to the bowl with the cake crumbs.
Mix until combined.
Spray a mini muffin pan with non stick cooking spray.
Press cake mixture into each muffin well.
Place in freezer 30 minutes.
Meanwhile melt the candy melts.
Place candy melts in a medium microwavable safe bowl along with shortening.
TIP: Only add one tablespoon at a time of shortening until the right consistency is reached. The candy should drip in a even flow from a spoon.
Line a cookie sheet with wax paper; take mini cakes out of molds and place on the paper.
Line another cookie sheet with wax paper.
Place a petit four on a fork, dip the bottom in melted candy, use a spoon to drizzle the melted candy all over the service of the cake.
Tap off any excess, place on the prepared sheet and sprinkle with white sugar sprinkles.
NOTE: If it is too humid or hot, to speed up the hardening of the candy place in the refrigerator.
Use the extra melted candy to place the lime wedge and cherry.
MORE BITE SIZE DESSERTS

1. MINI CINNAMON ROLLS  2. SUGAR COOKIE LEMON TARTS  3. MINI APPLE PIES