Grandma's Chicken Pot Pie
Grandma's Chicken Pot Pie | Hearty, smooth, crusty and comforting are just a few words to describe eating chicken pot pie.  A delicious hearty meal that will warm you from the inside out!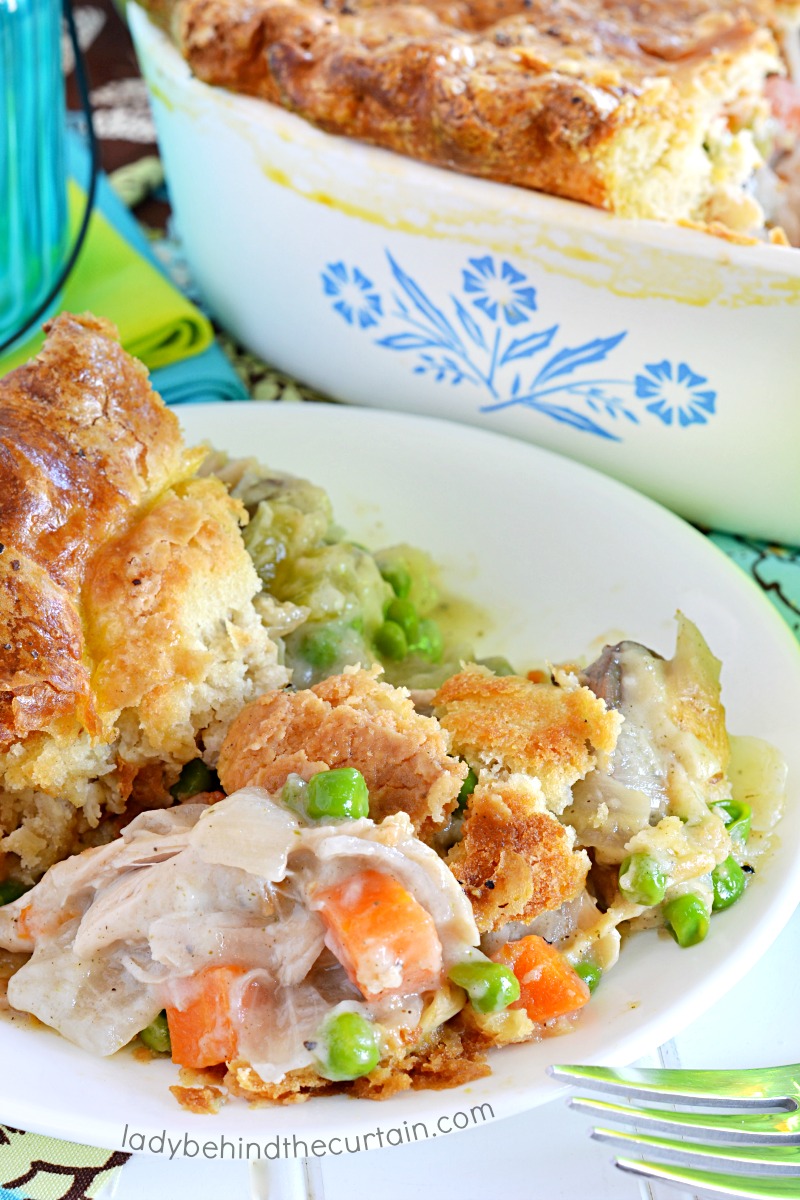 You don't have to buy high sodium frozen chicken pot pies anymore!  This is the perfect meal to take over to a elderly couple.  Take it to them hot fresh out of the oven, leave the dough raw and freeze the pie before taking it to them for a meal they can enjoy some other time.  Also, this pie can be divided into smaller pies.  This is great for those of us that can't eat a whole pot pie in a few days.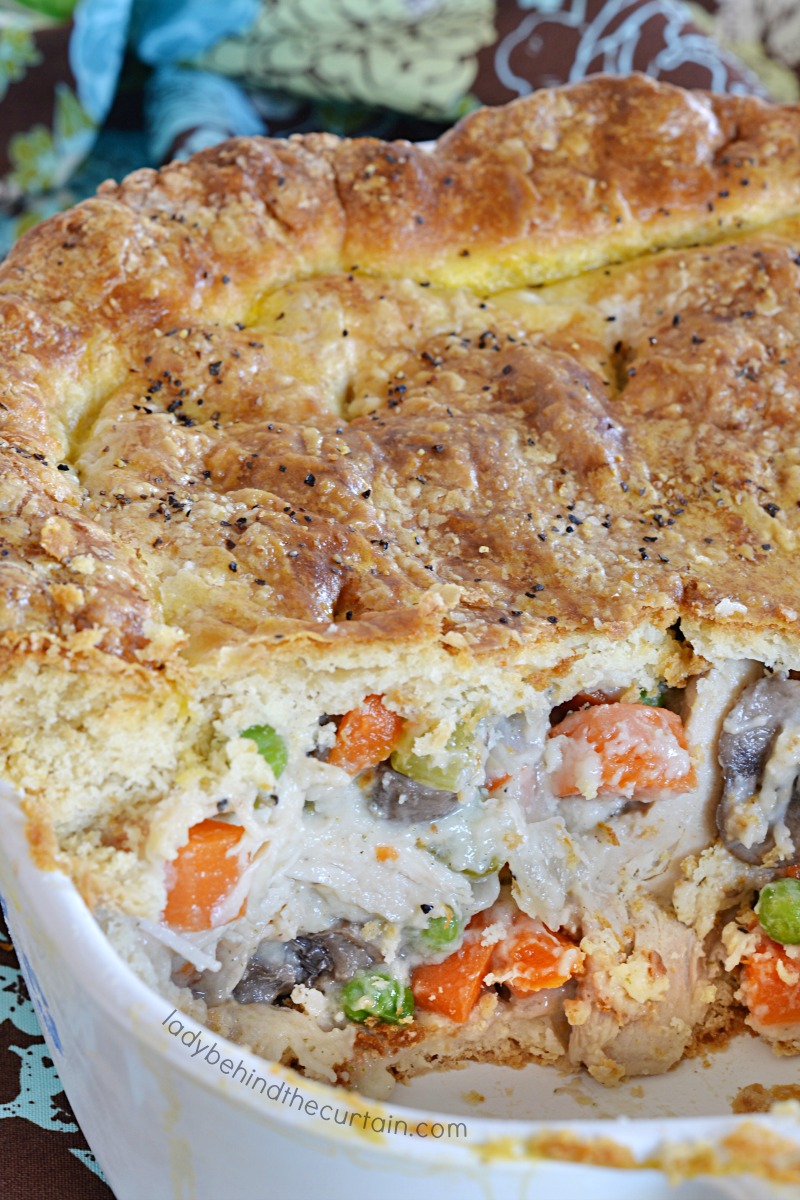 When looking over the instructions it may seem like a lot.  But if you plan ahead you can have this pot pie in the oven in no time.  Look over the recipe and see what can be made in advance.  Or simply put the whole thing together on Saturday for a Sunday dinner.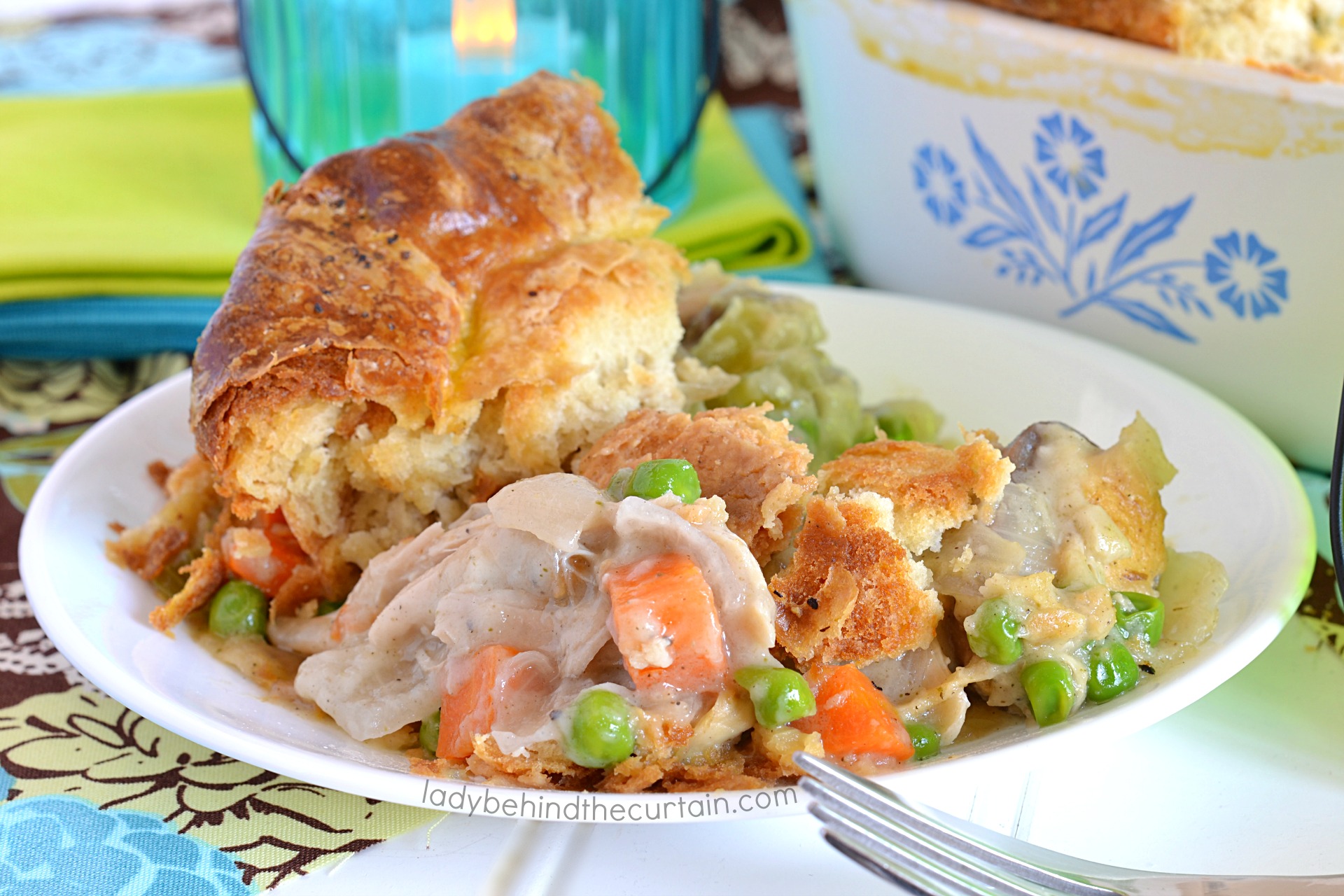 There are some shortcuts to be had when making this Grandma's Chicken Pot Pie.  For example the dough, you can substitute frozen biscuits or store bought pie crust dough.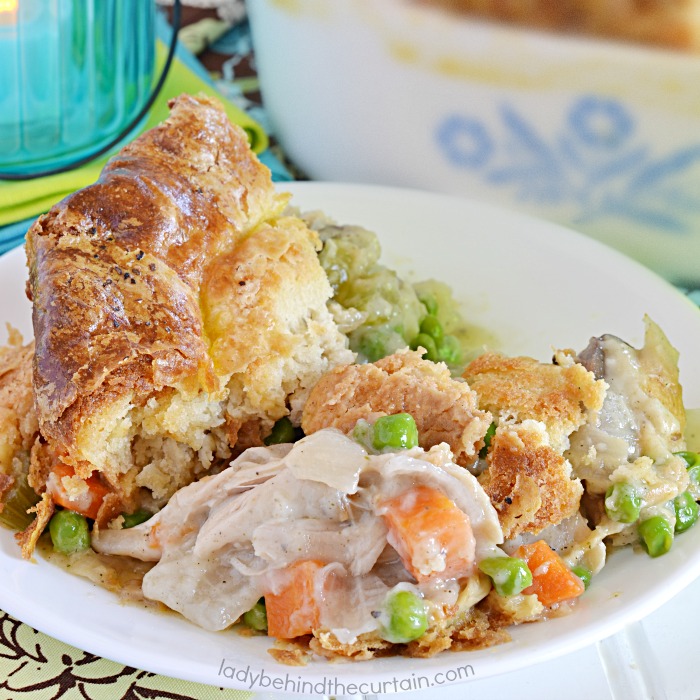 If you love all the flavors of chicken pot pie but want something a little different you can try my CHICKEN POT PIE SOUP! This hearty soup has everything you love about chicken pot pie and more! Certainly a delicious way to warm up during the cold winter nights.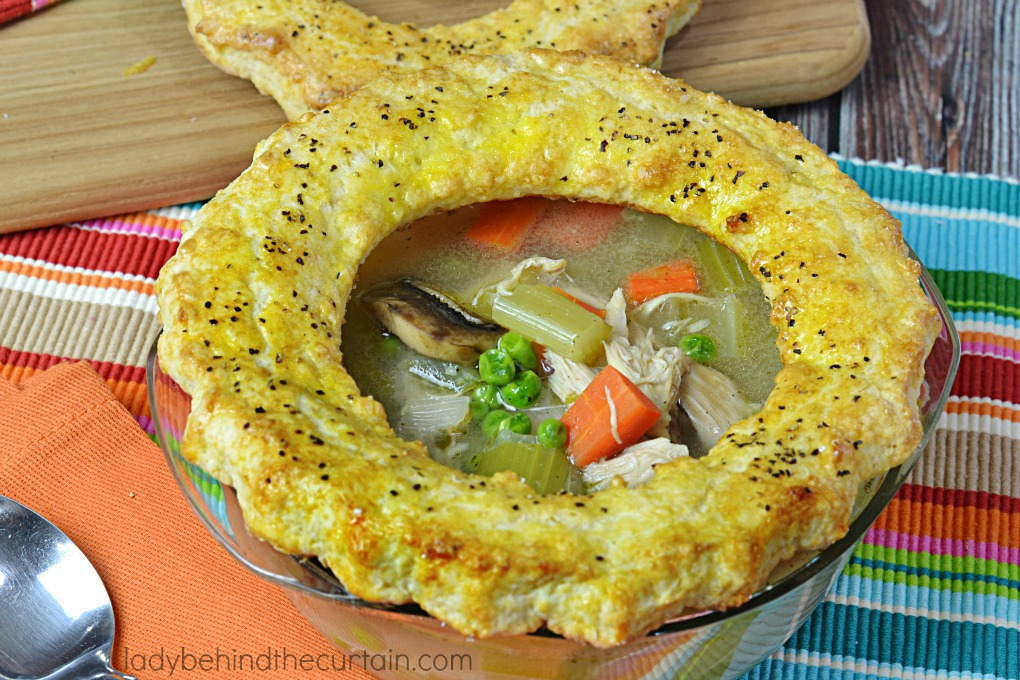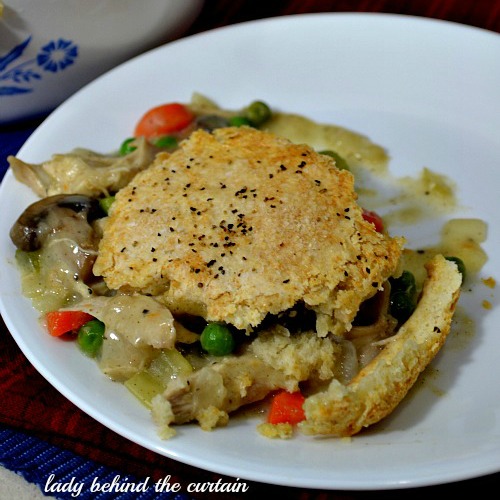 Chicken Pot Pie
Ingredients
For the Filling:
1 (3 pound) whole chicken
water (enough to cover the chicken)
2 medium carrots, diced
2 medium onions, diced
1 bay leaf
8 ounces mushrooms, sliced
2 celery stocks, diced
3 tablespoons butter
1/4 cup plus 2 teaspoons flour
1/4 cup heavy cream
1 teaspoon poultry seasoning
1 teaspoon salt
1/4 teaspoon pepper
1 cup frozen peas
For the Biscuit Dough:
1 1/2 cups flour
2 teaspoons baking powder
1 1/4 teaspoons sugar
1/4 teaspoon salt
1/4 cup plus 2 teaspoons shortening
1/2 cup milk
Instructions
For the Filling:
Place chicken in a large stock pot; add water until the chicken is covered.
Add carrots, onions and bay leaf.
Boil until chicken falls off the bone.
Take out chicken and shred.
Add chicken back to the broth with the vegetables.
Add the mushrooms and celery; cook until tender.
Strain the vegetables and chicken out of the broth and reserve 2 cups of broth.
In a large skillet melt butter, sprinkle flour over butter and mix until smooth; cook about 1 minute. Stir in the reserved broth and cream.
Simmer until thickened; add seasoning, peas, vegetables and chicken.
Pour into casserole.
For the Biscuit Dough:
Mix flour, baking powder, sugar and salt.
Cut in the shortening; stir in milk.
Roll out dough to fit over the top and over the edges of the casserole dish.
Make an egg wash by lightly beating 1 egg and 1 tablespoon of milk or cream.
Using a brush coat the sides of the dish (this will keep the pastry in place while cooking)
Brush the top of the dough with the wash; add kosher salt and freshly cracked black pepper.
Cut 3 slits in the dough to allow the steam to escape.
Bake at 400 degrees for 25 to 30 minutes or until golden.
MORE COMFORT FOOD RECIPES
OLD FASHIONED COUNTRY BACON GRAVY  2. CORN CHOWDER MACARONI AND CHEESE  3. LIGHT BEEF BOURGUIGNON STEW
NEVER MISS A POST!
Sign up for my newsletter and receive my recipes in your inbox. Easy to see anytime and saved for safe keeping. Click Here and sign up today! —->>>>CURTAIN CALL NEWSLETTER
More chicken pot pie recipes you might like. HEALTHY CHICKEN POT PIE and FAST CHICKEN POT PIE.