Next time you host a room full of hungry game watchers change it up from peanuts to these Chili Lime Cashews.  These nuts can stand alone but would also be outstanding thrown in a party mix.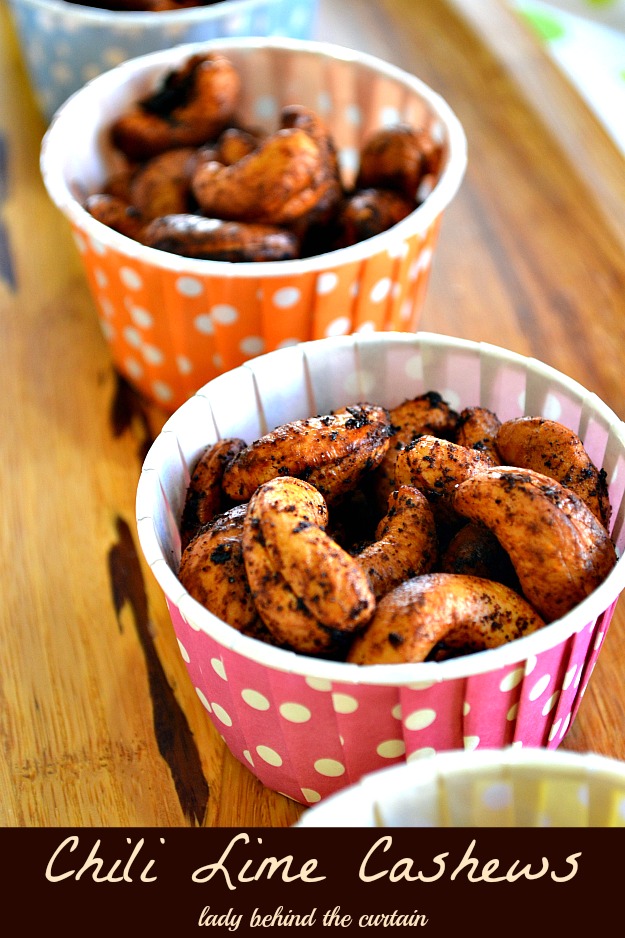 These Chili Lime Cashews are not too spicy just tasty.  A nice change from salted cashews.
Need just one more thing for your dessert table?  These chili lime cashews help take away the sweetness of eating all those desserts.  It's nice to have something savory on a dessert table.
Create your own Recipe Box and save your favorite Lady Behind The Curtain recipes.  Make a Meal Plan with your favorite recipes and ZipList will automatically add the ingredients to a Shopping List.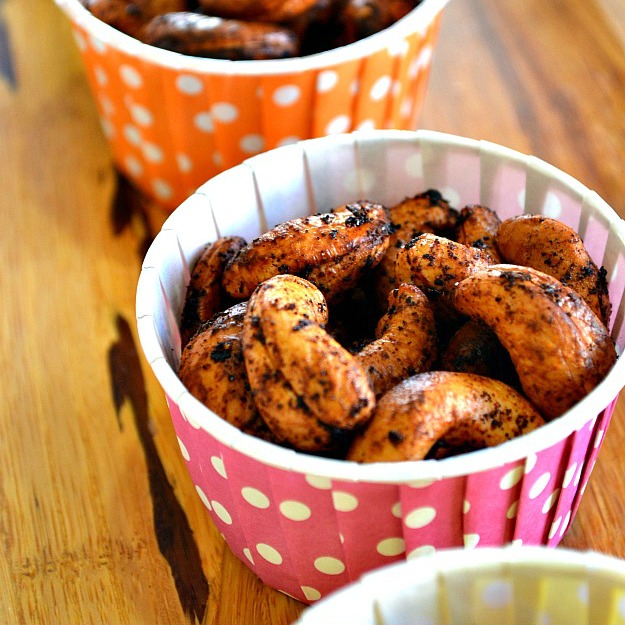 Chili Lime Cashews
Ingredients
2-1/2 cups cashews, roasted, salted
1/4 cup olive oil
1 tablespoon chili powder
1/2 teaspoon cayenne pepper
zest from 1 lime
2 tablespoon lime juice
Instructions
Preheat oven to 350 degrees.
On a rimmed baking sheet, spread cashews in a single layer.
Drizzle with olive oil, tossing to coat evenly.
Sprinkle cashews with chili powder, cayenne pepper, lime zest.
Drizzle cashews with lime juice, stirring to coat.
Bake 25 to 30 minutes or until lightly golden, stirring every 10 minutes.