Cinnamon Roll Bread Pudding
UNBELIEVABLE!  This Cinnamon Roll Bread Pudding is this BEST and can be put together in a matter of minutes.  I ordered my cinnamon rolls from my grocery store bakery and asked for the frosting to be put in a separate container.  You can also make this the night before and bake it the next morning!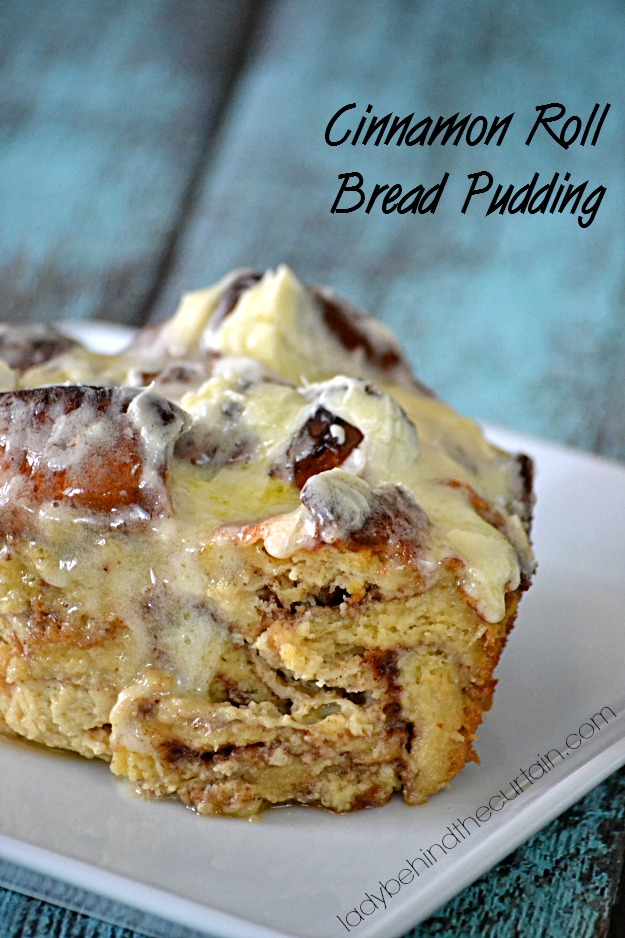 Simply tear the cinnamon rolls into large bite size pieces, mix the custard together, pour over cinnamon rolls and bake.  Drizzle the heated frosting onto the hot Cinnamon Roll Bread Pudding.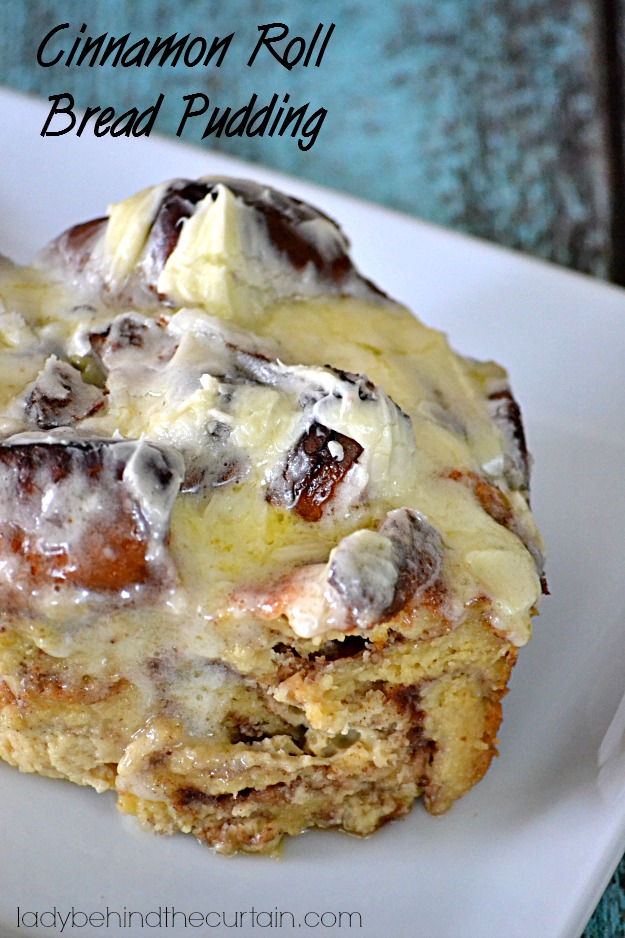 This GIANT bread pudding will served a large crowd or you can half the recipe for a smaller version.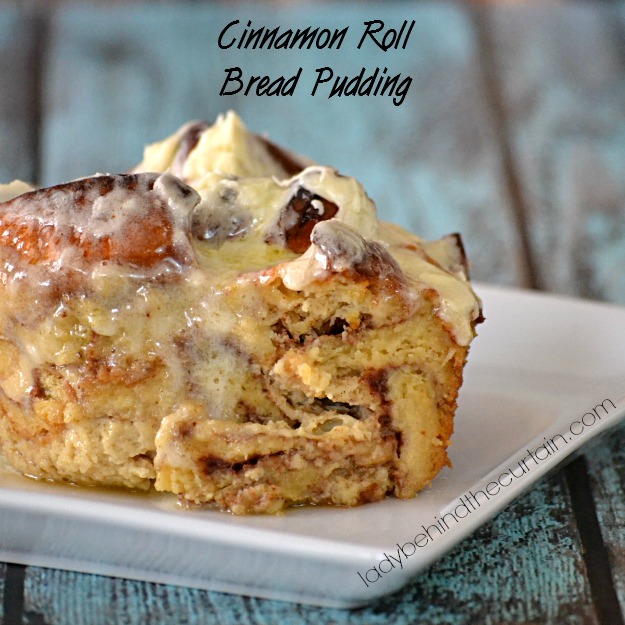 Have leftovers?  Freeze in single pieces for a delicious grab-n-go breakfast.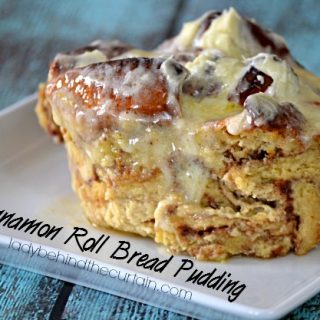 Cinnamon Roll Bread Pudding
Cook Time:
1 hour
40 minutes
Total Time:
2 hours
10 minutes
Ingredients
6 (14 ounce) bakery cinnamon rolls (frosting on the side)
2 1/2 dozen large eggs
6 cups milk
4 cups heavy cream
4 cups light brown sugar
3 tablespoons vanilla extract
1 tablespoon ground cinnamon
1 teaspoon salt
cream cheese frosting (from cinnamon rolls)
Instructions
Preheat oven to 400 degrees.
Tear cinnamon rolls into big chunks and add to a large bowl.
In a medium bowl whisk together the eggs, milk, cream, brown sugar, vanilla and cinnamon.
Pour over cinnamon roll pieces.
Use a large spoon and mix the egg mixture into the cinnamon rolls.
Pour into a large 19x11-inch foil pan; cover with foil.
Bake 50 minutes.
Take off foil and bake an additional 40 to 50 minutes or until golden and when a knife is inserted into the center the knife comes out clean.
Put frosting in a microwave safe bowl.
Microwave 30 to 60 seconds or until creamy and easy to drizzle.
Use a fork and drizzle over hot baked bread pudding.
Serve warm, store leftovers in refrigerator up to 4 days or freeze for 3 months.