Cinnamon Roll Bread Pudding
UNBELIEVABLE!  This Cinnamon Roll Bread Pudding is this BEST and can be put together in a matter of minutes.  I ordered my cinnamon rolls from my grocery store bakery and asked for the frosting to be put in a separate container.  You can also make this the night before and bake it the next morning!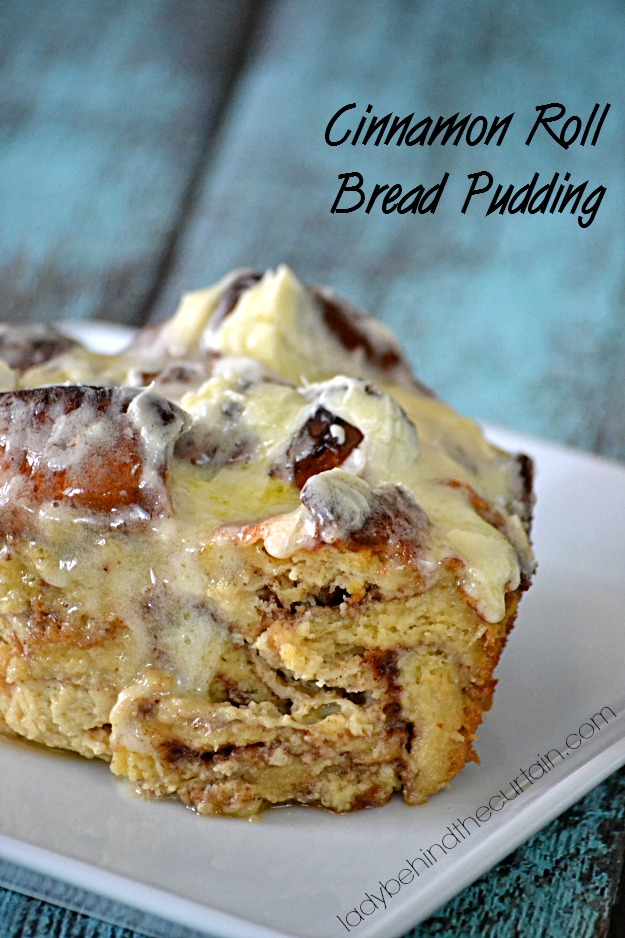 Simply tear the cinnamon rolls into large bite size pieces, mix the custard together, pour over cinnamon rolls and bake.  Drizzle the heated frosting onto the hot Cinnamon Roll Bread Pudding.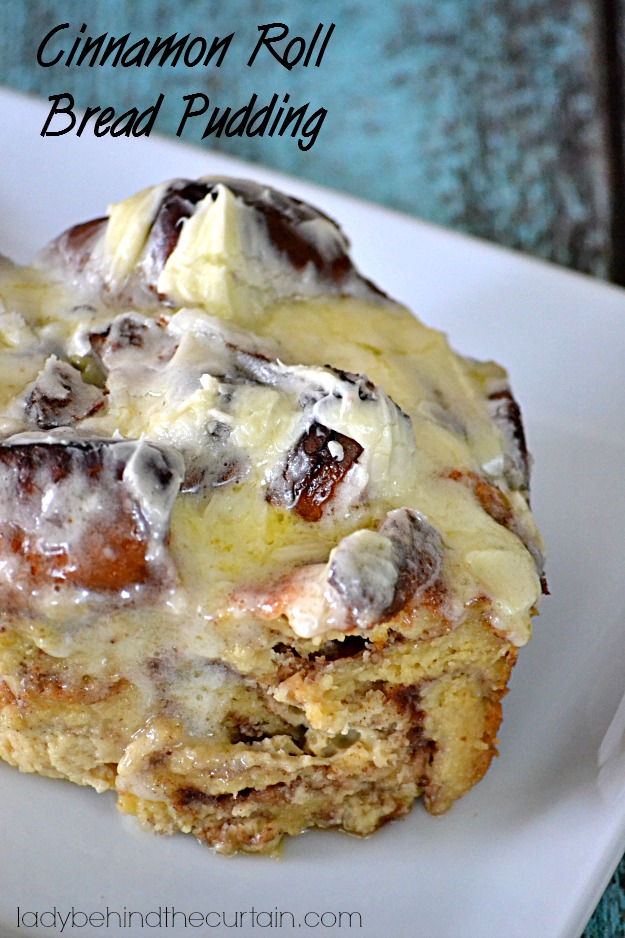 This GIANT bread pudding will served a large crowd or you can half the recipe for a smaller version.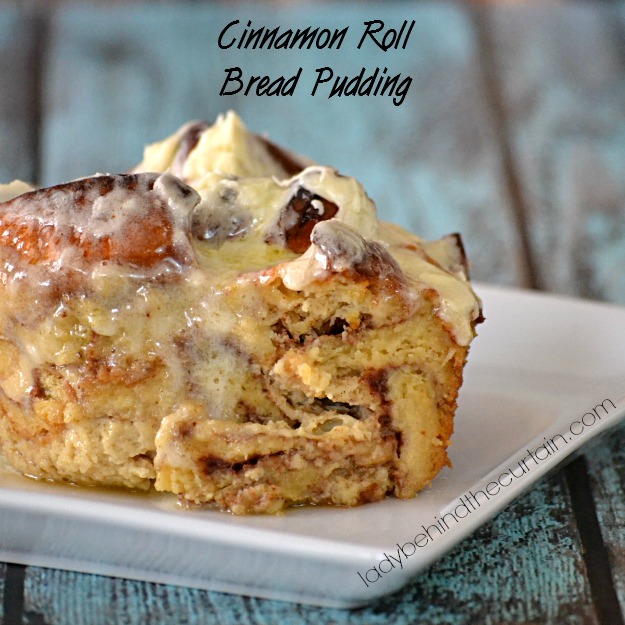 Have leftovers?  Freeze in single pieces for a delicious grab-n-go breakfast.