Cinnamon Roll Waffles:  When waffles and cinnamon rolls come together and make the most delicious breakfast surprise. ONE INGREDIENT…..ONE DELICIOUS BREAKFAST!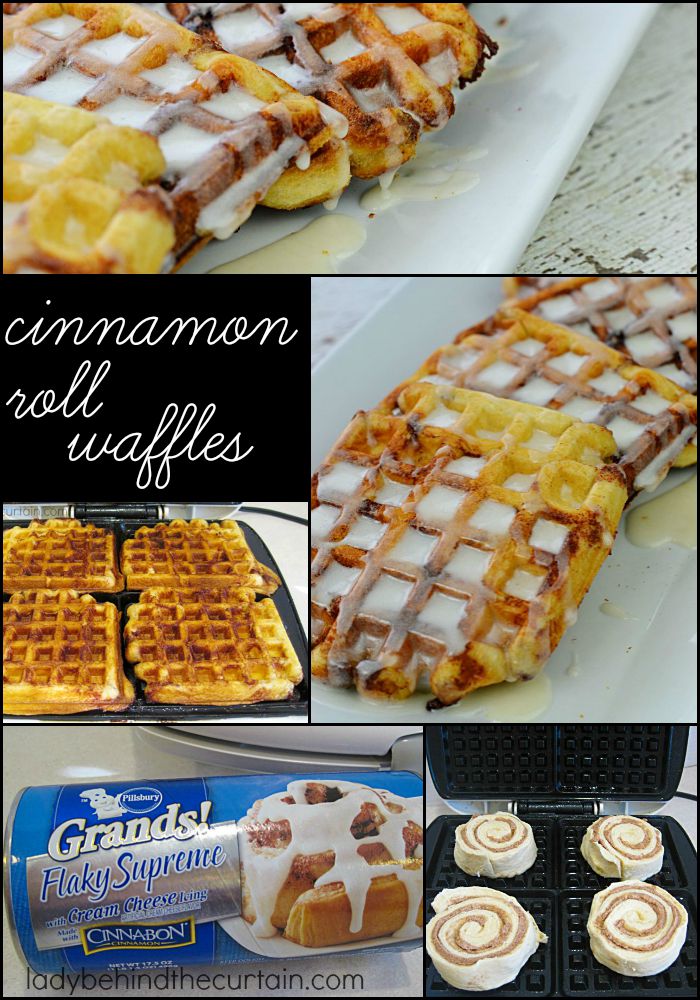 Spray the waffle maker REALLY well with non stick cooking spray; add cinnamon rolls and press down until the waffle maker can be locked.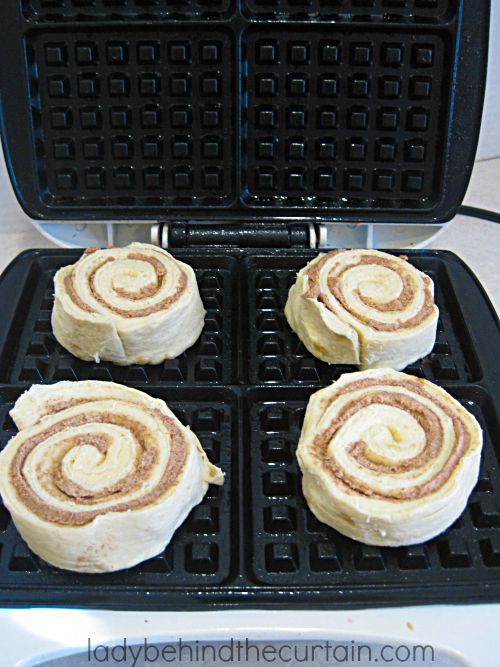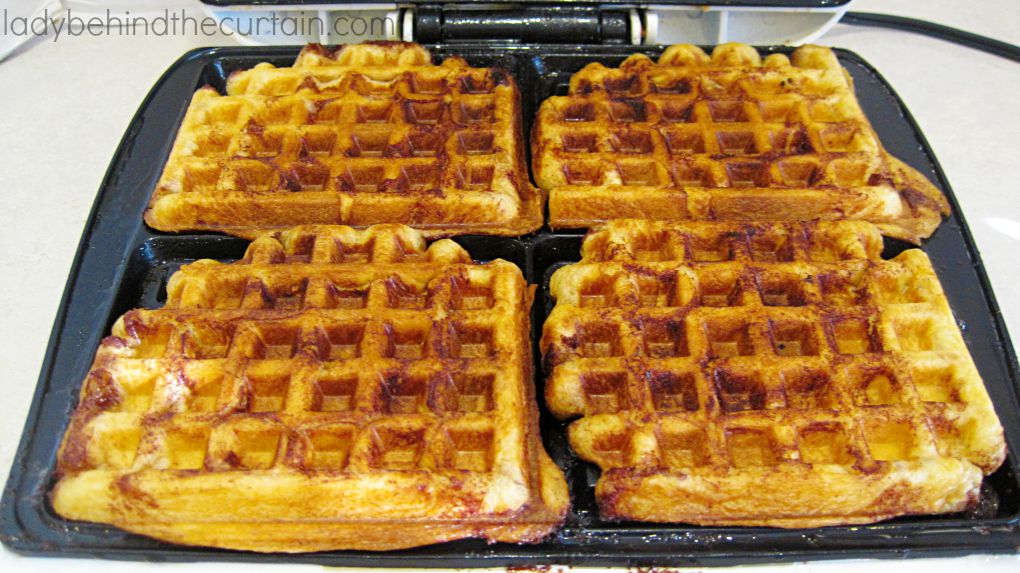 Take out of maker and drizzle with melted cream cheese icing.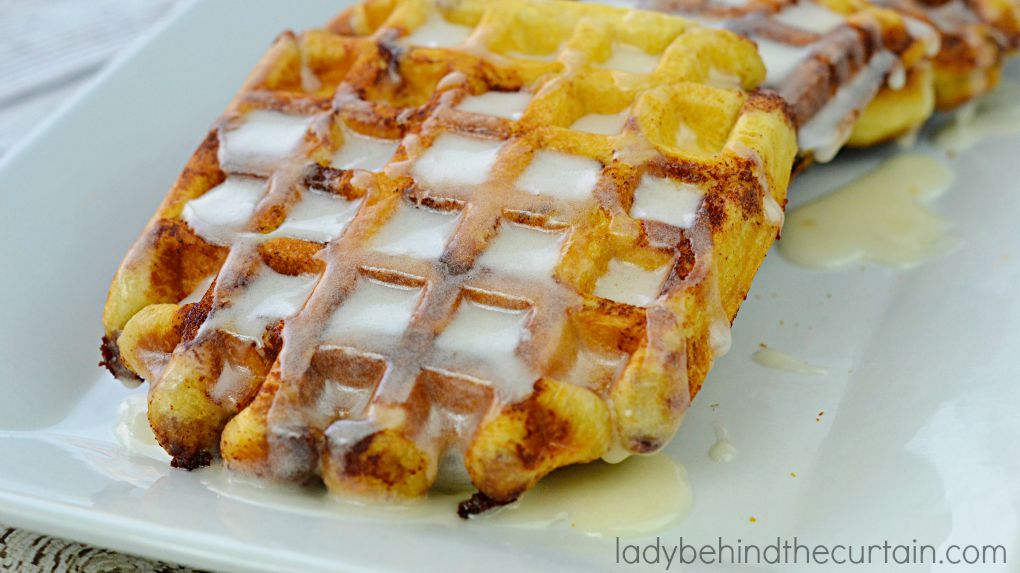 I've made pizza, sandwiches and muffins in a waffle maker.  Why not make cinnamon roll waffles!  IDEA:  Slice them into sticks, pour a little syrup into the bottom of a wide mouth cup, place the sticks in with just the tips touching the syrup and you've got a nice dippers for the kids or you can serve them up this way for a buffet.  Want to add another layer of flavor?  How about CINNAMON CREAM CHEESE BUTTER!!!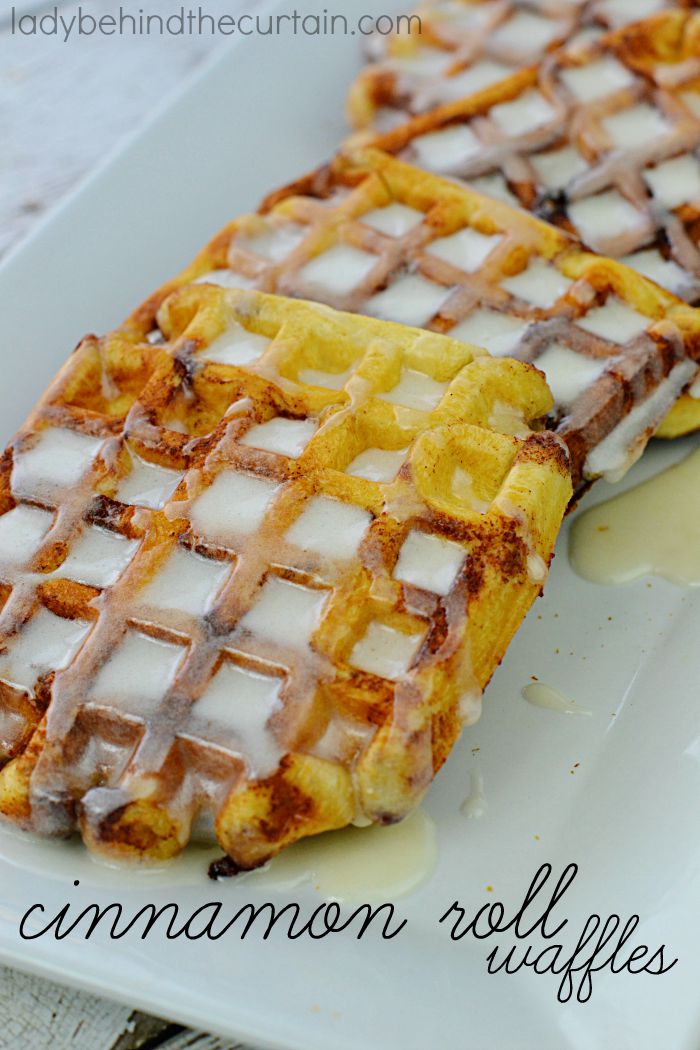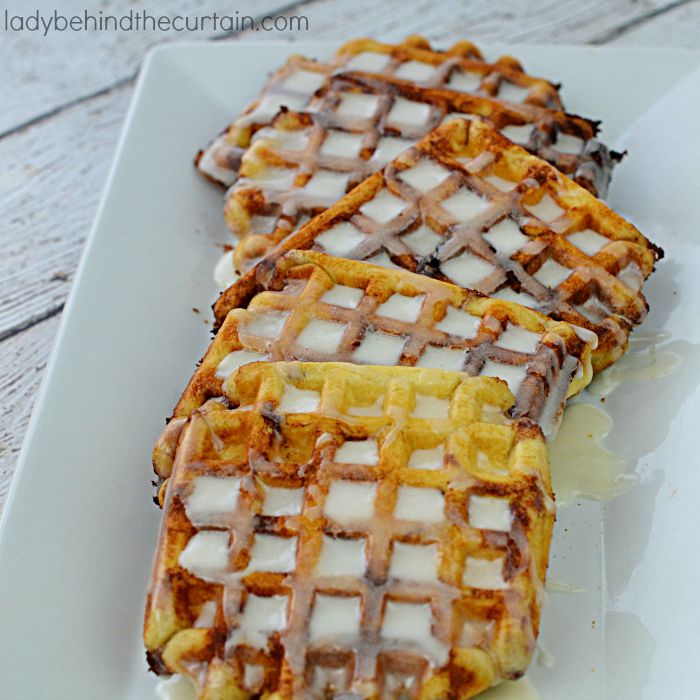 Yield: 5 Waffles
Cinnamon Roll Waffles with Cream Cheese Syrup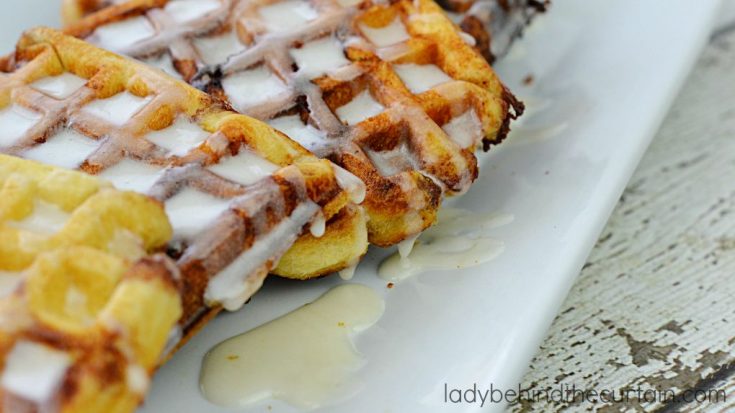 Ingredients
17.5 ounce can of Pillsbury cinnamon rolls with cream cheese frosting.
Instructions
Spray waffles iron with cooking spray, place 4 cinnamon rolls on a PREHEATED waffle iron and close to cook.
Cook until light goes off ( WARNING!!! TIME DOES VARY FROM WAFFLE MAKER TO WAFFLE MAKER - WATCH THE WAFFLES - DON'T RELY ONLY ON THE LIGHT! YOURS MAY BE DONE BEFORE THE LIGHT GOES OFF) and the waffles are cooked through. Make sure you close the waffle maker completely. I locked it closed so the waffle maker would smash the cinnamon rolls.
Pour frosting into a microwave safe bowl.
Heat about 10 to 15 seconds or until the frosting is thin and easy to drizzle.
Pour over waffles.
MORE WAFFLES BREAKFAST CREATIONS

1. CHURRO WAFFLE STICKS  2. MUFFIN WAFFLES  3. ORANGE SWEET ROLL MINI WAFFLES