Circus Animal Cookie Puppy Chow
Circus Animal Cookie Puppy Chow | A tasty treat made with ground cookies.  Perfect for a birthday party or school carnival.  Serve at the party or bag it up for party favors!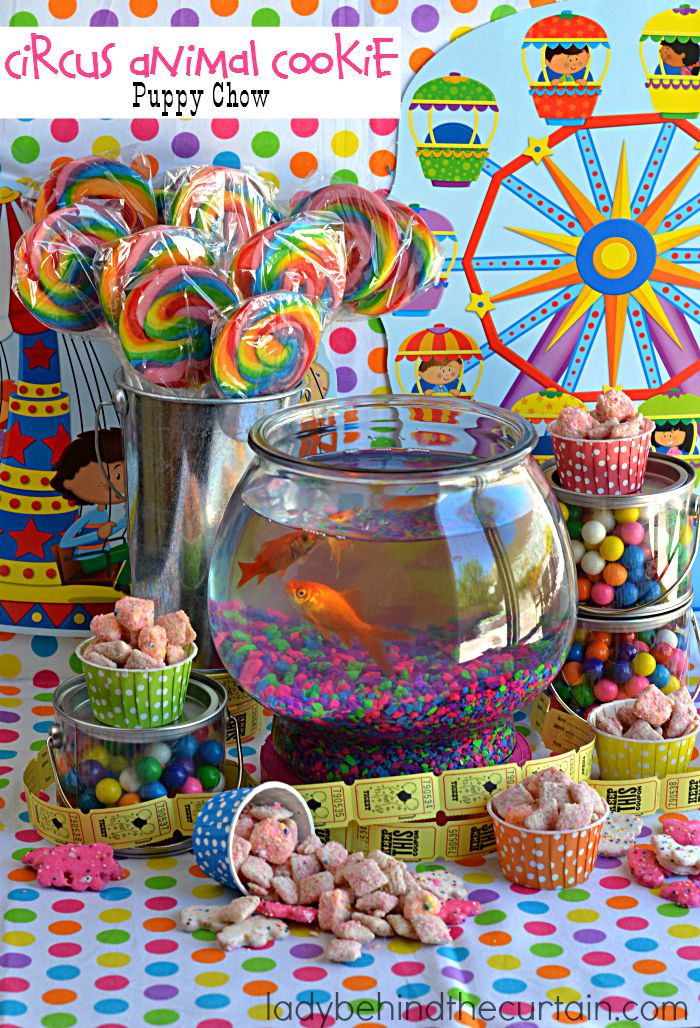 Like most kids from the 60's / 70's I grew up eating Mother's Circus Animal Cookies.  Since I am a huge fan of puppy chow I decided to combine two of my favorite treats.  So fun…..so delicious and so EASY!  I didn't just break the cookies up and mix it with the puppy chow.  Noooooo…..I threw them in the food processor, ground them up and dredged the puppy chow in the cookies! PLUS!  Added marshmallow circus peanuts!   QUESTION:  For you, is there a difference between puppy chow and muddy buddies?  For me the difference is the coating.  For puppy chow I use white chocolate and for puppy chow I use white chocolate.  I think that might be just my interpretation.  How about you?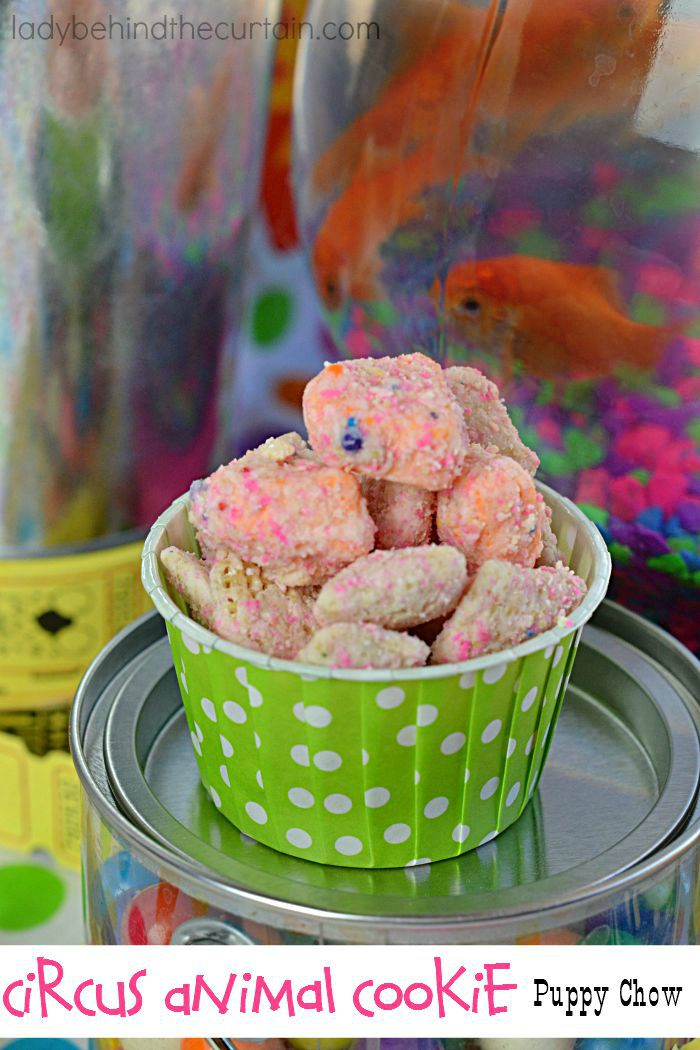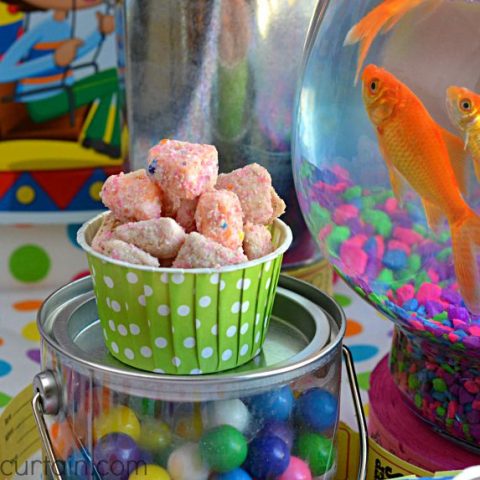 Circus Animal Cookie Puppy Chow
Ingredients
1 (12 ounce) bag Circus Animal Cookies
1 cup confectioners' sugar
12 marshmallow circus peanuts, cut into 4 pieces each
8 cups rice pocket cereal
1 pound (candi quick) vanilla melting candy
Instructions
Line a baking sheet with parchment paper.
Pour cookies into a food processor and pulse until the cookies become crumbs.
Add ground cookies and sugar in a large zip top bag.
Add cut up circus peanuts to a large bowl; measure in the cereal.
Melt vanilla candy according to the package directions.
Pour melted candy over the cereal and circus peanuts.
Stir until all of cereal mixture is fully coated.
Transfer to the zip top bag with the sugar-cookie mixture.
Shake until the cereal and circus peanuts are completely coated.
Pour coated mixture onto prepared baking sheet; let sit until candy has hardened.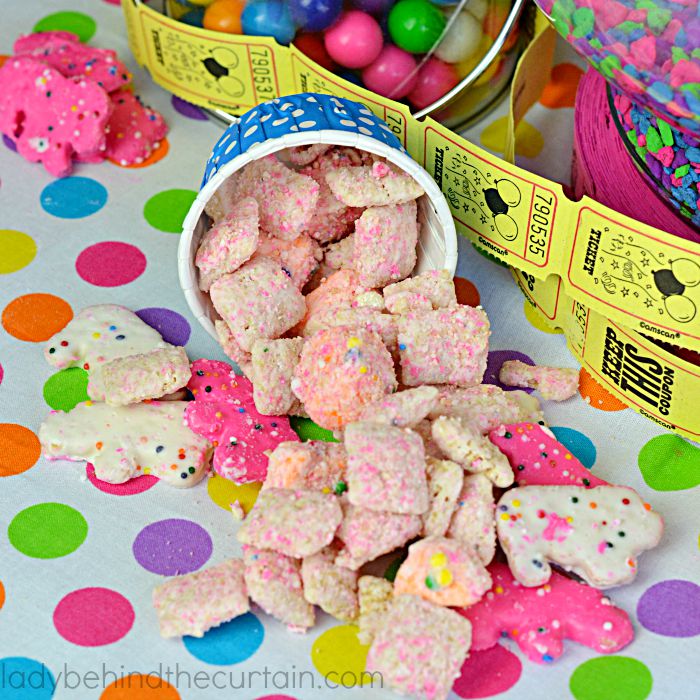 MORE PUPPY CHOW RECIPES
1. CHRISTMAS SUGAR COOKIE PUPPY CHOW  2. PEANUT BUTTER AND JELLY PUPPY CHOW  3. VANILLA LIME PUPPY CHOW