Colorful Mini Hummingbird Cupcakes
Filled with bananas and pineapple these Colorful Mini Hummingbird Cupcakes remind me more of a banana bread then a cake!  Serve for a birthday, ladies tea, luncheon, brunch or make for a bake sale!  These Colorful Mini Hummingbird Cupcakes freeze beautifully and makes enough for a crowd!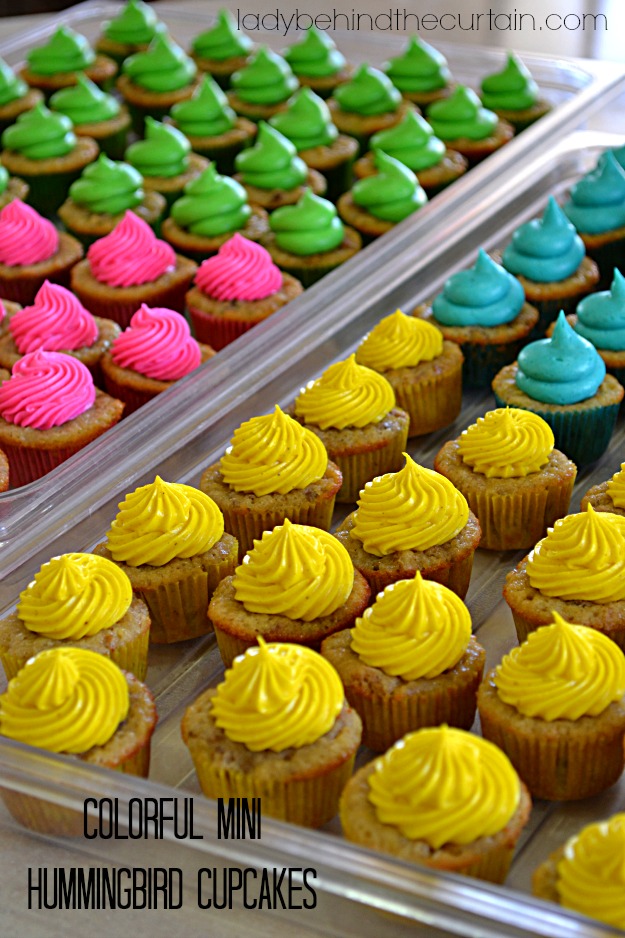 Do you know why this Hummingbird Cake (cupcakes)?  It's because the cake is so good that when anyone eats it they can't help but say Hmmmm.  🙂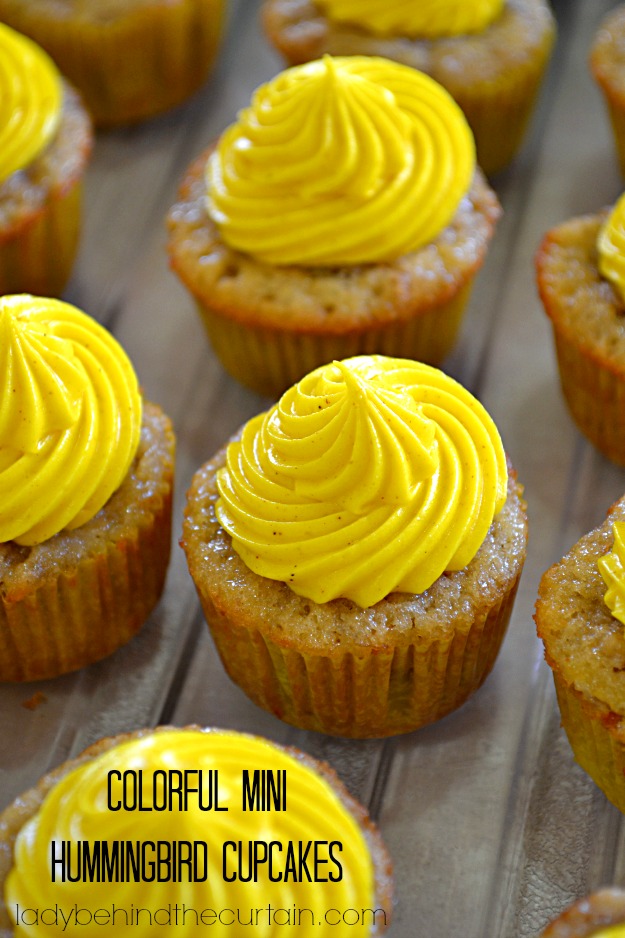 For fun festive cupcakes add bright color to the frosting and match the cupcake liners!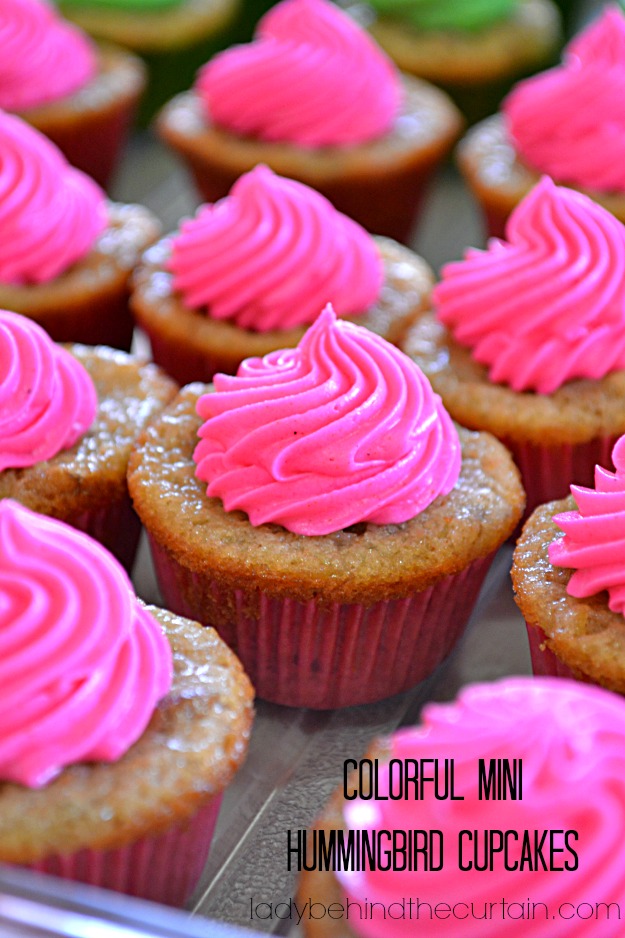 Create your own Recipe Box and save your favorite Lady Behind The Curtain recipes.  Make a Meal Plan with your favorite recipes and ZipList will automatically add the ingredients to a Shopping List.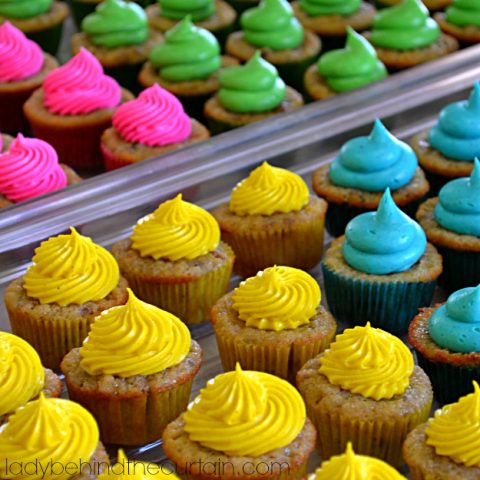 Colorful Mini Hummingbird Cupcakes
Yield:
Makes 96 Mini Cupcakes
Ingredients
For the Cupcakes:
1-1/2 cups butter, softened
2 cups granulated sugar
1-1/2 teaspoons vanilla extract
6 large eggs
2-1/4 cups all-purpose flour
1 teaspoon baking soda
1/2 teaspoon salt
1 cup whole buttermilk
2 cups mashed bananas
2 cups finely chopped pecans
1 (8-1/2 ounce) can crushed pineapple, well drained
For the Cinnamon Cream Cheese Frosting:
2 (8-ounce) packages cream cheese, softened
1 cup butter, softened
1-1/2 teaspoons vanilla extract
1 teaspoon ground cinnamon
1/2 teaspoon ground nutmeg
2 pounds plus 1 cup confectioners' sugar
optional: Food coloring gel
Instructions
For the Cupcakes:
Preheat oven to 350 degrees.
Line mini cupcake tin with 96 liners.
Set aside.
Combine butter, sugar and vanilla.
Beat until fluffy.
Add eggs, one at a time, beating well after each addition.
In a separate bowl combine flour, baking soda, and salt.
Gradually add flour mixture to butter mixture alternately with buttermilk, beginning and ending with flour mixture.
Gently stir in bananas, pecans, and pineapple.
Spoon batter into prepared cupcake tins.
Bake for 17 to 20 minutes or until a toothpick inserted in the center comes out clean.
Cool completely in tins on a cooling rack.
Spread or pipe on Cinnamon Cream Cheese Frosting.
NOTE: If tinting frosting, separate into bowls, add food gel and pipe on cooled cupcakes.