Copycat Disneyland Fried Pickles

Copycat Disneyland Fried Pickles PLUS Homemade Ranch Dressing |  Who knew you could get fried pickles at Disneyland?  I didn't!  If you are a fan of fried pickles I highly recommend stopping in at the Carnation Cafe on Main St Disneyland.  Anytime I've had them they were made with the dill chips but no….Disney has to push it up a notch and make their fried pickles using spears.  By using spears you get to really enjoy a nice juicy pickle with a crispy coating of panko bread crumbs and Parmesan.  The pickles are also served with a house dip.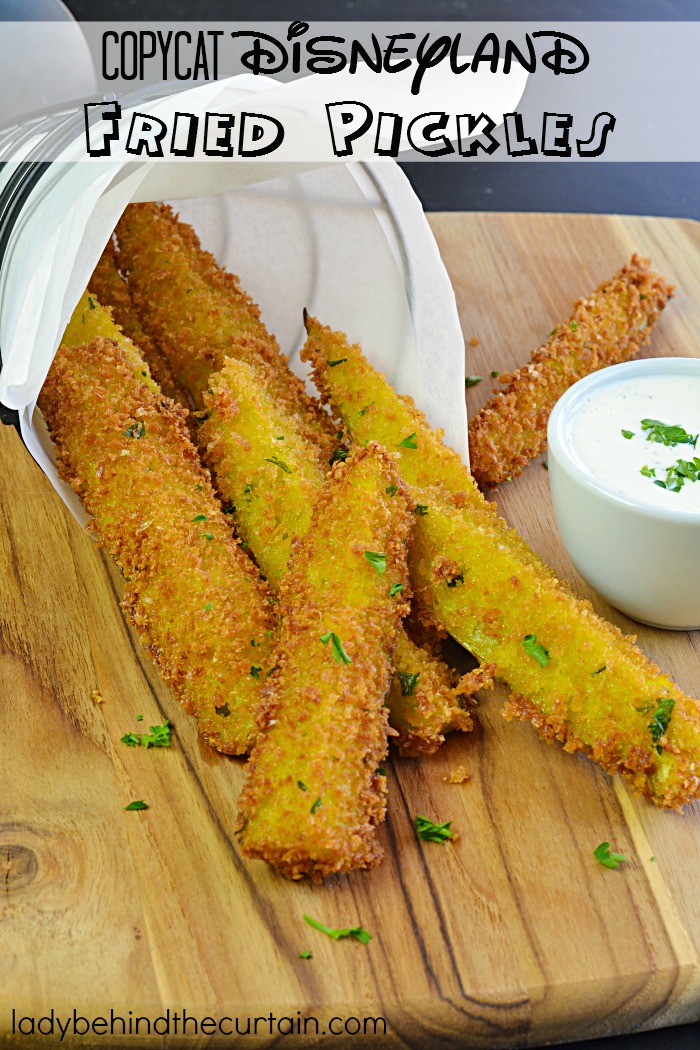 So if a Disneyland trip is not in your soon to be future….it's okay becasue I think I nailed this recipe!
Make sure to lay the pickle spears on a paper towel to absorb the excess liquid.  Once you have coated the pickles lay them on a baking sheet before frying (about 10 minutes).  Meanwhile heat the oil.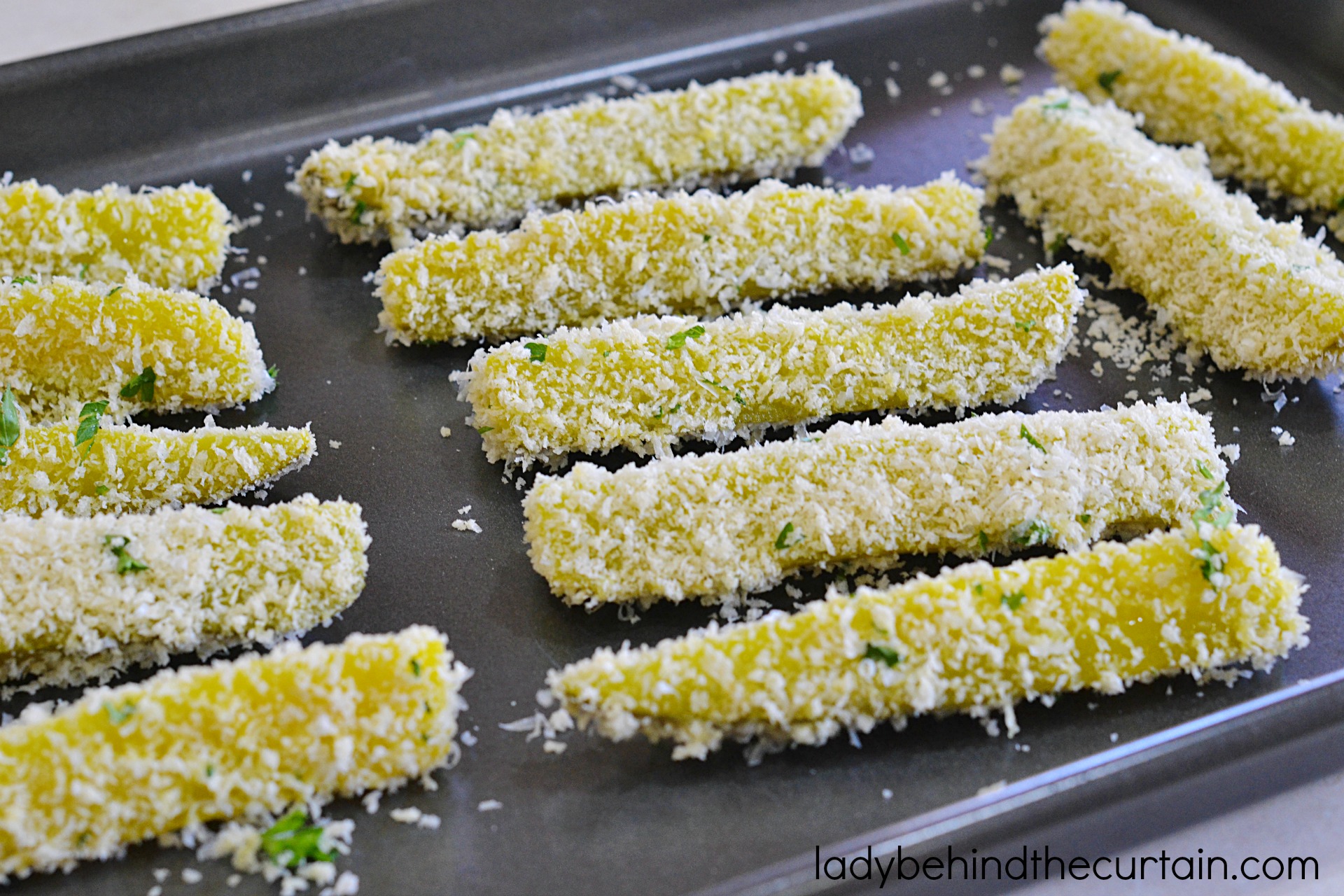 Only fry THREE at a time for 3 to 5 minutes.
Place on a baking sheet lined with paper towels.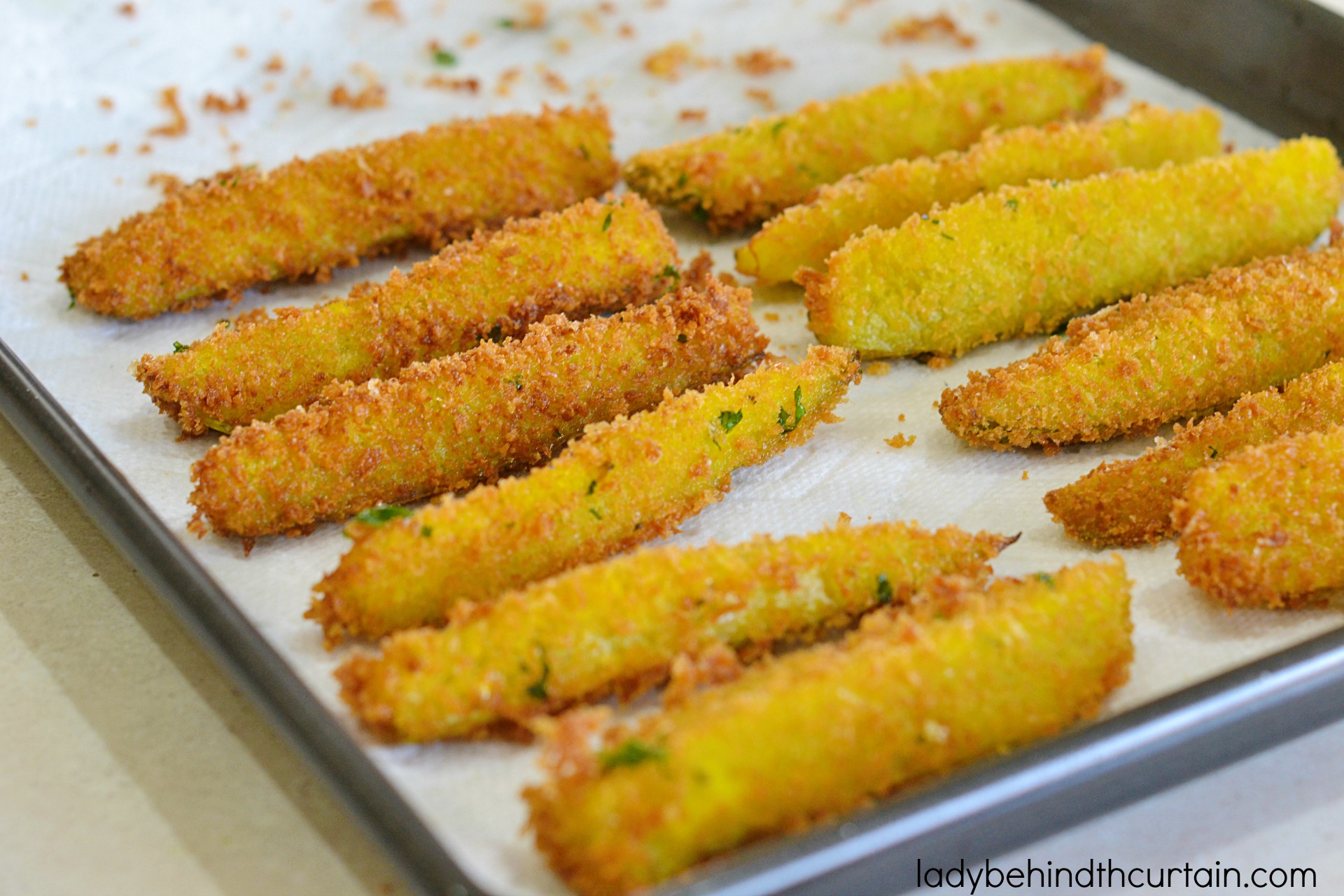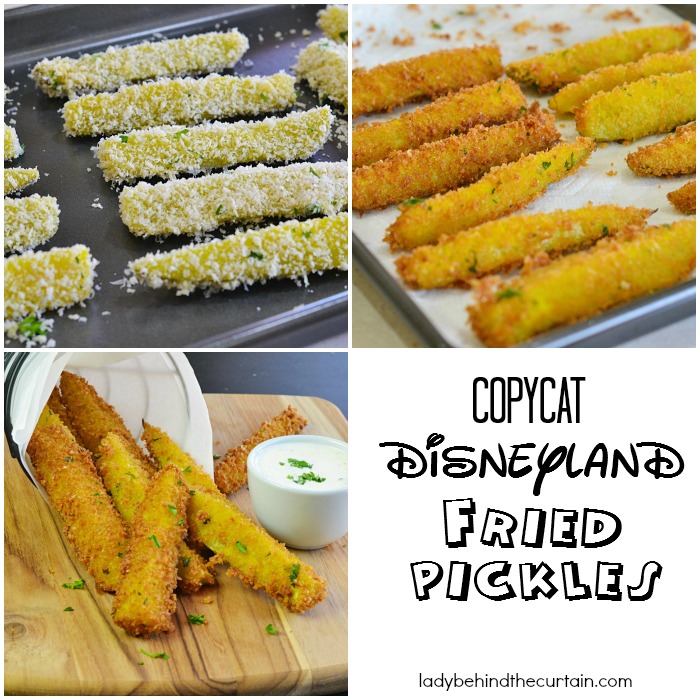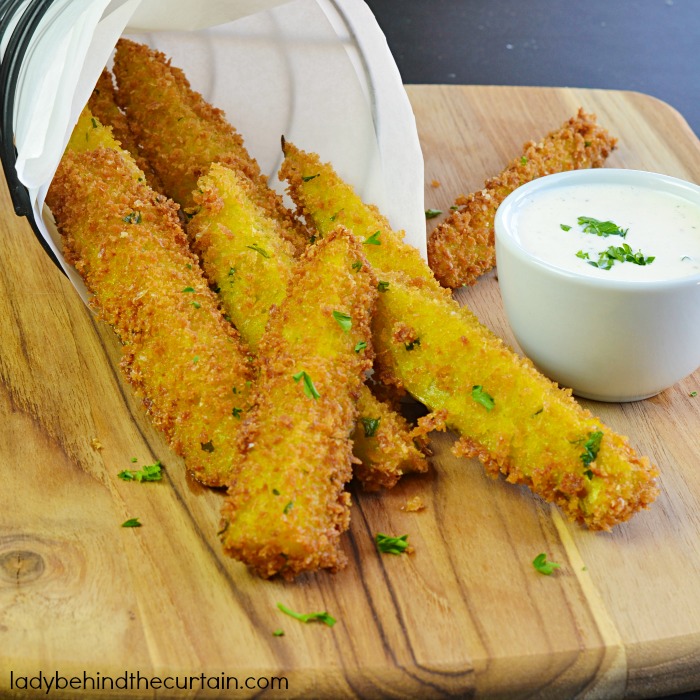 MORE APPETIZER RECIPES

EASY BEER CHEESE SAUCE RECIPE  2.  FRIED BASIL AND GARLIC POLENTA APPETIZER 3. HOT BEAN AND CHEESE DIP