Cranberry Orange Pinwheels
This year I participated with over 600 other food bloggers and donated to the Great Food Blogger Cookie Swap. {Click on the above button for more details}
The Great Food Blogger Cookie Swap raised over $13,000 for Cookies for Kids' Cancer.
Along with our donations we were also matched with three other food bloggers for a cookie swap.  I received cookies from Denise at Addicted 2 Recipes, Linda at The Urban Mrs, and Melissa at I Was Born To Cook.  It was so much fun waiting for my cookies to arrive.
Here are the cookies I sent to Aly at Cooking In Stilettos, Aubrey at Real Housemoms and Lauren at Healthy-Delicious.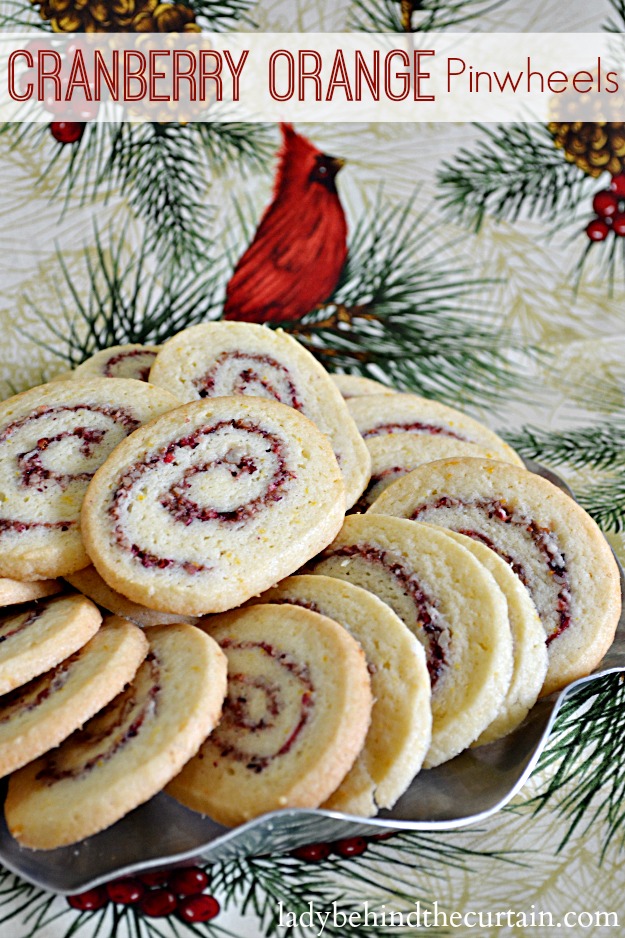 Create a taste of the holidays with these cranberry orange pinwheels.  Made with fresh cranberries and the bright flavor of orange.  These cranberry orange pinwheels are the perfect cookie to take to a cookie exchange, mail to a friend or serve at your holiday party.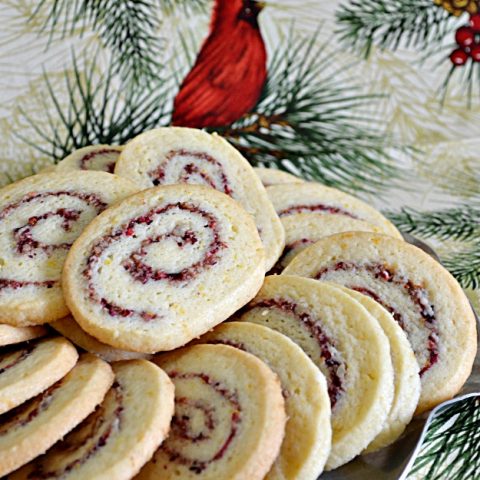 Cranberry Orange Pinwheels
Ingredients
1 cup fresh cranberries
1 cup pecans
1/4 cup light brown sugar, packed
1 cup butter, softened
1 1/2 cups granulated sugar
1/2 teaspoon baking powder
1/2 teaspoon salt
2 eggs
2 teaspoons finely shredded orange peel
3 cups all-purpose flour
Instructions
For the Filling:
Combine cranberries, pecans and brown sugar in a food processor. Process until cranberries and nuts are very finely chopped; set aside.
For the Cookies:
In a large mixing bowl beat butter until light and creamy.
Add granulated sugar, baking powder and salt.
Beat until combined, scraping sides of bowl.
Beat in eggs and orange peel.
Add flour and beat until combined.
Divide dough in half.
Cover and chill dough 1 hour or until easy to handle.
Roll half of the dough between two pieces of wax paper into a 10-inch square.
Spread half of the filling over square, leaving a 1/2-inch border along the edges.
Roll up dough.
Pinch to seal.
Wrap log in plastic warp.
Repeat with remaining dough and filling.
Chill about 4 hours or until firm.
Preheat oven to 375 degrees.
Using a sharp knife, cut rolls into 1/4-inch slices.
Place slices 2-inch apart on an ungreased cookie sheet.
Bake 8 to 10 minutes or until edges are firm and bottoms are light brown.
Let stand for 1 minute on cookie sheet.
Transfer to a wire rack and let cool.