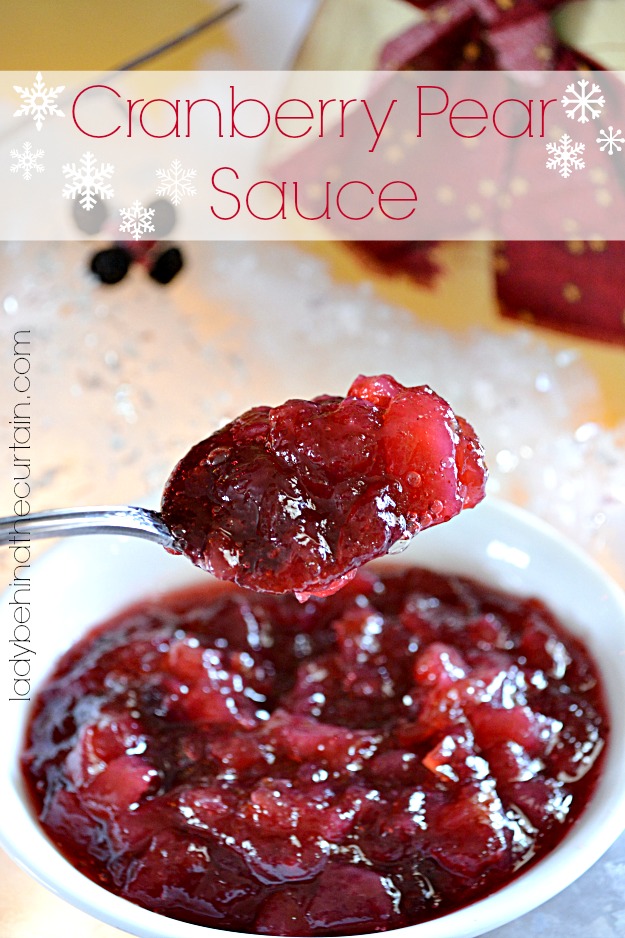 This versatile cranberry pear sauce is not just to serve with your turkey.  Although it is delicious that way I would also recommend using it as an appetizer.  Serve on a cracker with a smear of cream cheese or in a cheese ball or add to your vinaigrette for a delicious salad dressing.
Because this recipe makes a lot of sauce I measured it out in cups and froze the leftovers.
HERE is my recipe for a Cheese Ball I created using this Cranberry Pear Sauce.