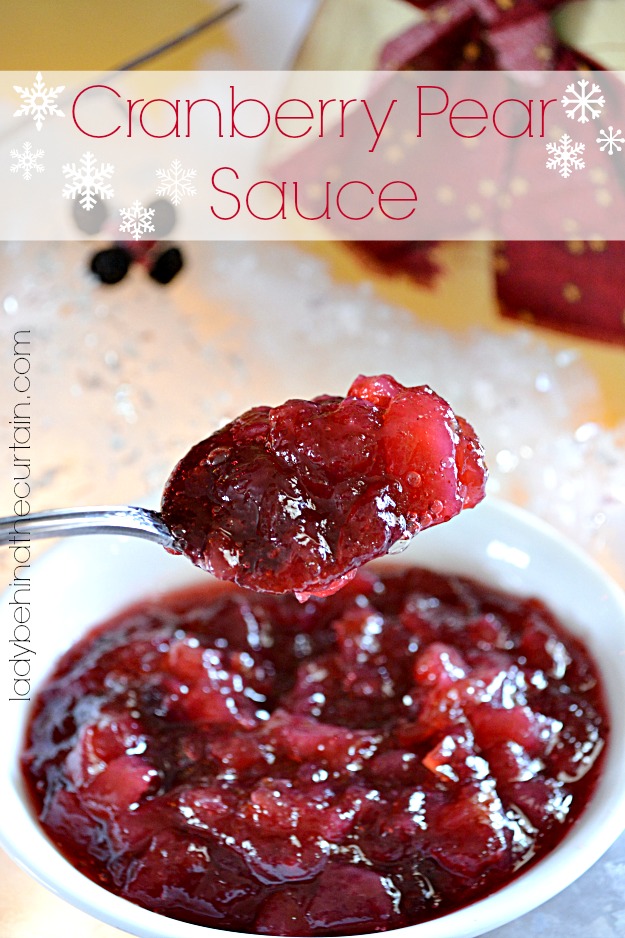 This versatile cranberry pear sauce is not just to serve with your turkey.  Although it is delicious that way I would also recommend using it as an appetizer.  Serve on a cracker with a smear of cream cheese or in a cheese ball or add to your vinaigrette for a delicious salad dressing.
Because this recipe makes a lot of sauce I measured it out in cups and froze the leftovers.
HERE is my recipe for a Cheese Ball I created using this Cranberry Pear Sauce.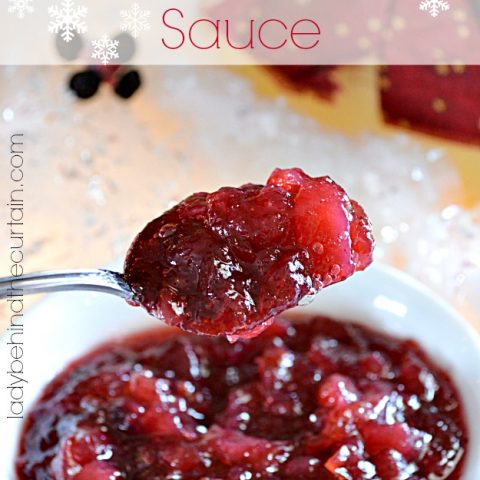 Cranberry Pear Sauce
Ingredients
6 cups peeled and chopped firm, ripe pears,
16 ounce package fresh or frozen cranberries
4 cups granulated sugar
1 1/4 cups water
2 tablespoons lemon juice
2 tablespoon finely shredded orange peel
1/8 teaspoon cinnamon
1/8 teaspoon allspice
Instructions
In a 5 to 6 quart dutch oven combine the pears and cranberries.
Stir in sugar, the water, lemon juice, orange peel, cinnamon and allspice.
Bring to boiling over medium heat, stirring until sugar is dissolved.
Gently boil uncovered for 20 to 245 minutes or until mixture is thickened, stirring frequently.
Cool before serving.