Cranberry, Plum and Pistachio Quick Bread
Cranberry, Plum and Pistachio Quick Bread | Light and fluffy with tons of flavor.  You're guests will love waking up to the smell of this delicious bread baking.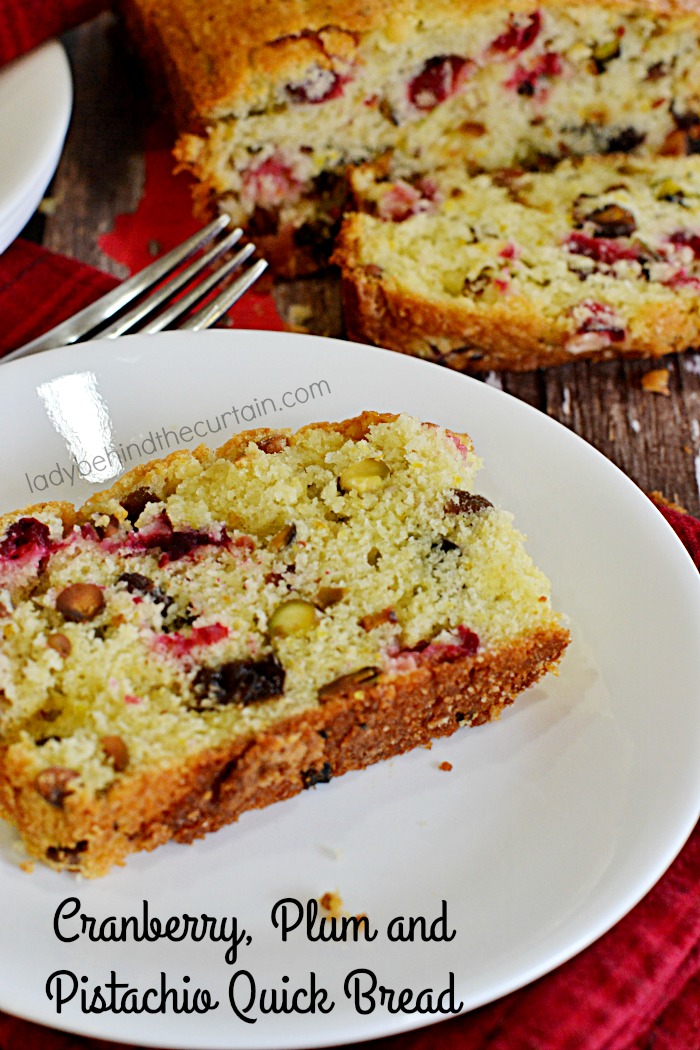 Make two!  Another great thing about quick bread is it freezes beautifully.  I usually have a couple in the freezer at all times.  That way I have something quick and easy for unexpected guests or if I just want to serve something different.  Did you know that quick bread makes the most amazing french toast?  Oh yeah!  It's perfect for leftovers (that's if you ever have any).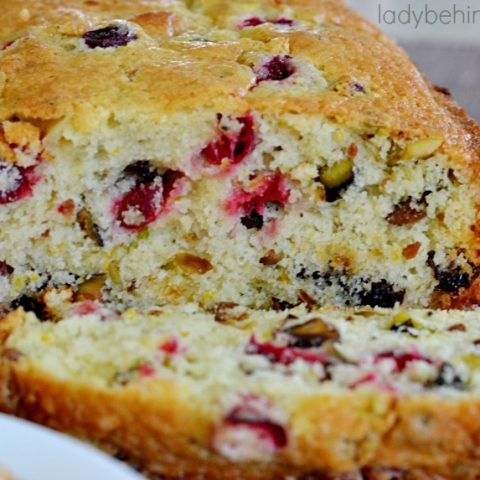 Cranberry, Plum and Pistachio Quick Bread
Ingredients
2 cups all-purpose flour
1 cup granulated sugar
2 teaspoons baking powder
1/2 teaspoon salt
1 teaspoon finely shredded orange peel
2 large eggs, lightly beaten
1/2 cup milk
1/2 cup unsalted butter, melted
3/4 cup fresh cranberries, sliced in half
3/4 cup pistachio nuts, chopped
1/2 cup dried plums, chopped
Instructions
Preheat oven to 350°.
Spray a 9=inch loaf pan with non stick cooking spray.
In a large mixing bowl whisk together the flour, sugar, baking powder, salt and orange peel.
In a medium mixing bowl add the eggs, milk and butter.
Add egg mixture to flour mixture; stir until just combined.
Fold in cranberries, nuts and plums.
Spoon into prepared pan; bake 50 to 57 minutes or until a toothpick inserted into the center comes out clean.
Cool in pan 10 minutes.
Remove from pan and cool completely on wire rack.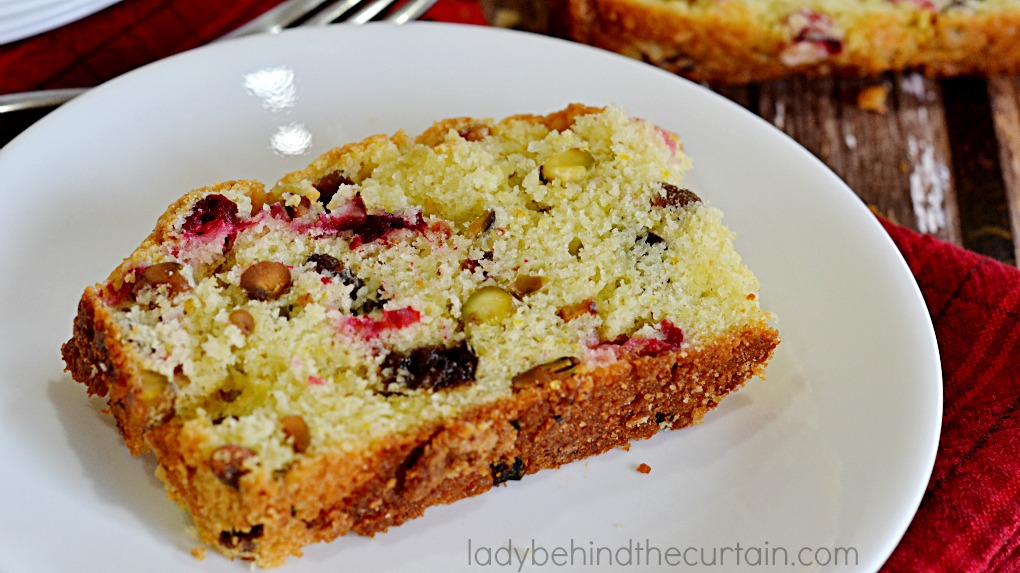 MORE QUICK BREAD RECIPES

LEMON POPPY SEED QUICK BREAD 2. EGGNOG QUICK BREAD  3. FRESH STRAWBERRY QUICK BREAD