Cream Cheese and Olive Pecan Bites
Serve a twist on the popular cheese ball at your next dinner party and make these amazing Cream Cheese and Olive Pecan Bites.  These crunchy on the outside and creamy in the middle little delights make the perfect pop in your mouth appetizer. Only napkins needed for this appetizer! Scroll down for more appetizer recipes↓!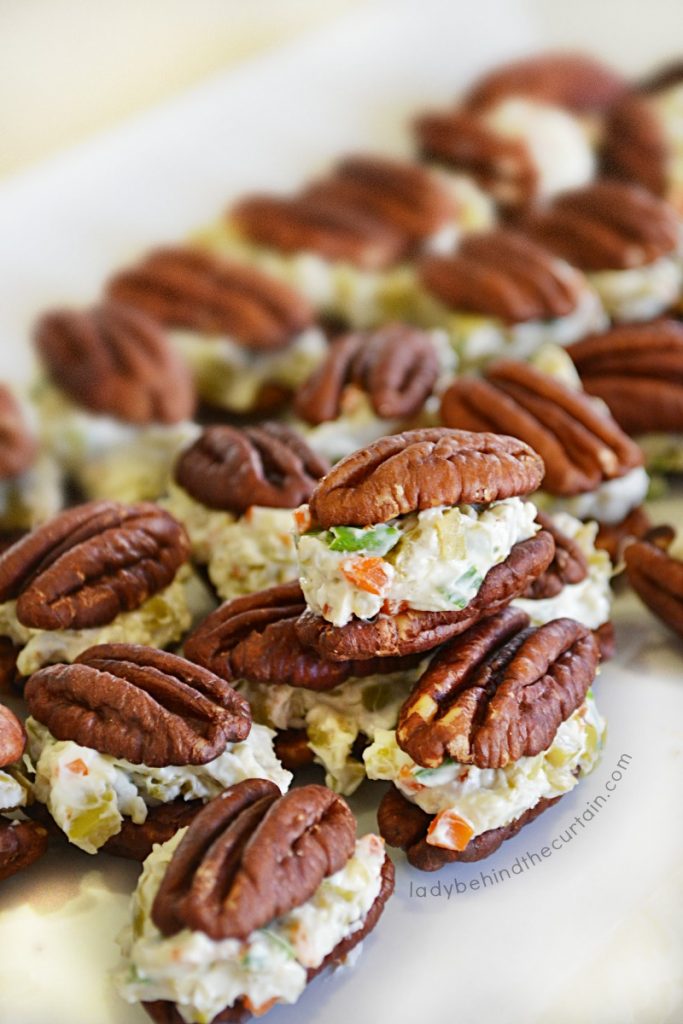 How early can I make these mini cheese balls?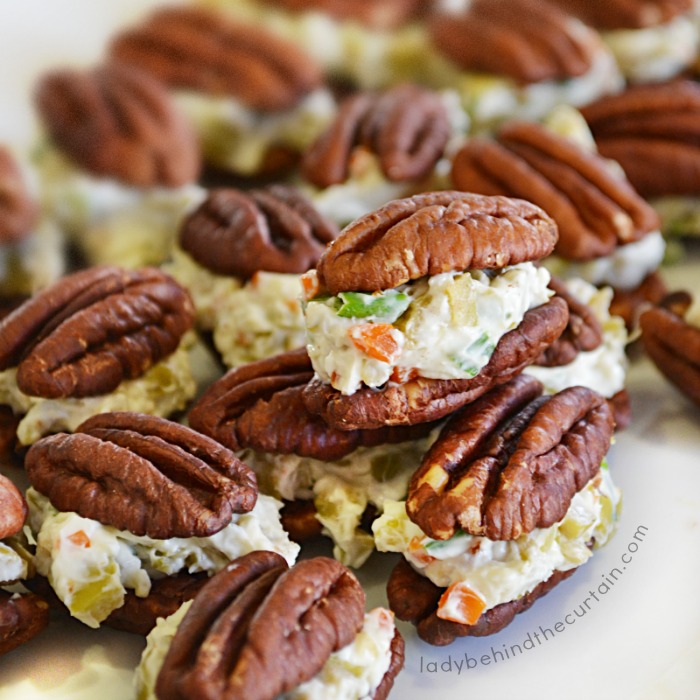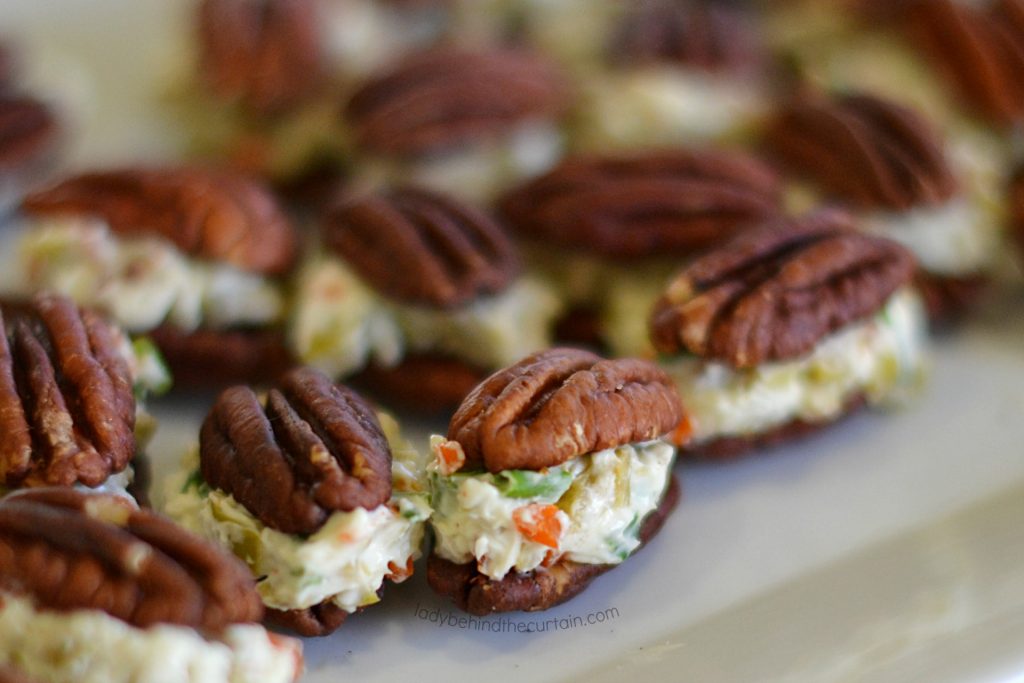 HOW TO MAKE CREAM CHEESE AND OLIVE PECAN BITES
TOAST PECANS: It may not seem like this is an important step but it is. Toasting pecans brings these little treasures to a whole other level of flavors. Please don't skip this important step.
MIX FILLING: It's as simple as bringing all the ingredients together (except the pecans) until combined.
PUTTING IT ALL TOGETHER: Spoon or spread some of the filling on one half of a pecan and top with another half, forming a sandwich. Voila! Mini cheese balls!
NAPKIN ONLY APPETIZERS!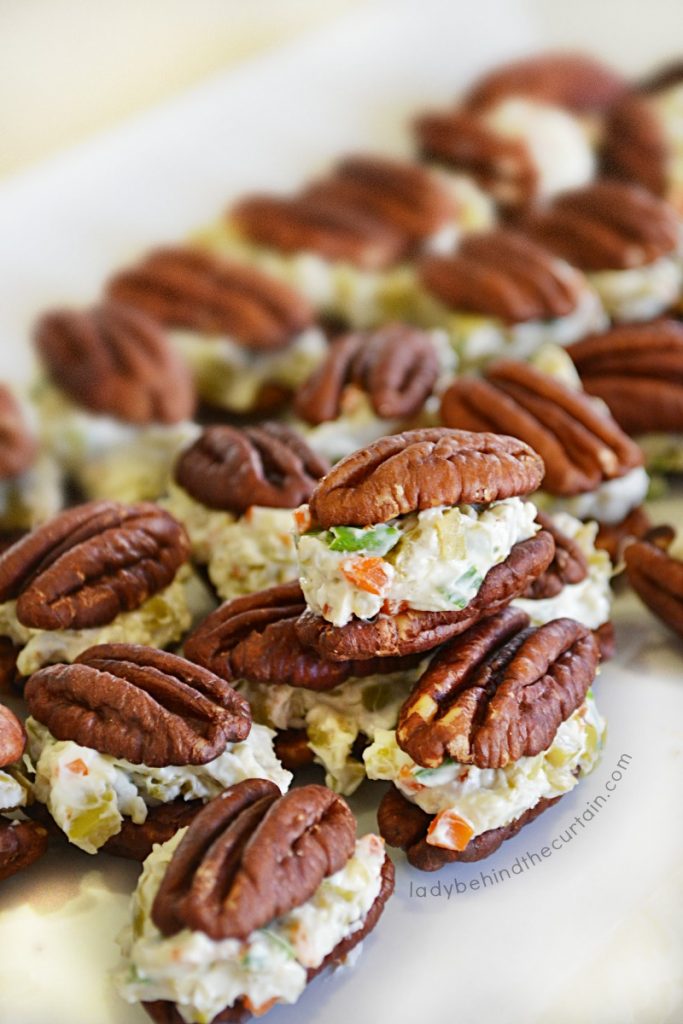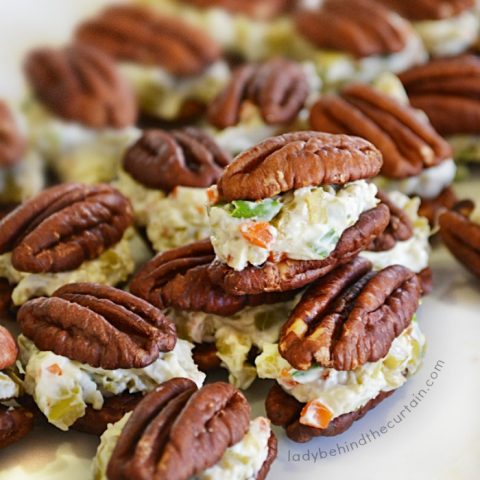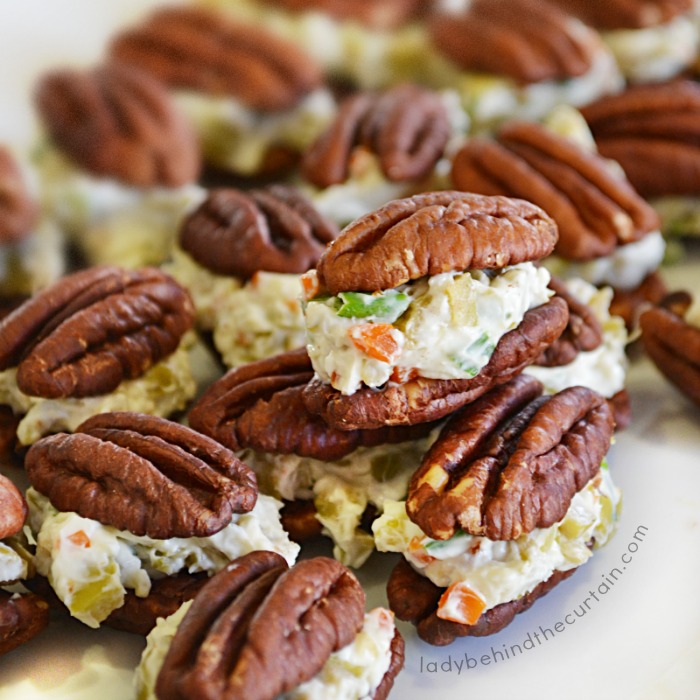 Cream Cheese and Olive Pecan Bites
Yield:
MAKES: 40 Appetizers
A twist on the popular holiday cheese ball.
Ingredients
80 large pecans
3 ounces cream cheese, softened
½ cup finely chopped pimiento stuffed Spanish olives
1 tablespoon chopped fresh chives
¼ teaspoon pepper
Instructions
Preheat oven to 350°.
Bake pecans in a single layer in a shallow pan 8 to 10 minutes or until toasted and fragrant, stirring halfway through.
Stir together cream cheese, chopped olives, chives and pepper.
Spread onto 1 side of 40 pecans; top with remaining pecans, forming a sandwich.
MORE CHEESE BALL RECIPES

NEVER MISS A POST