Creeping Spider Halloween Dessert Topper
Creeping Spider Halloween Dessert Topper | A creepy Halloween cupcake, marshmallow pop or cake pop decoration. Made with easy to find supplies plus the dowel is colored with food dye.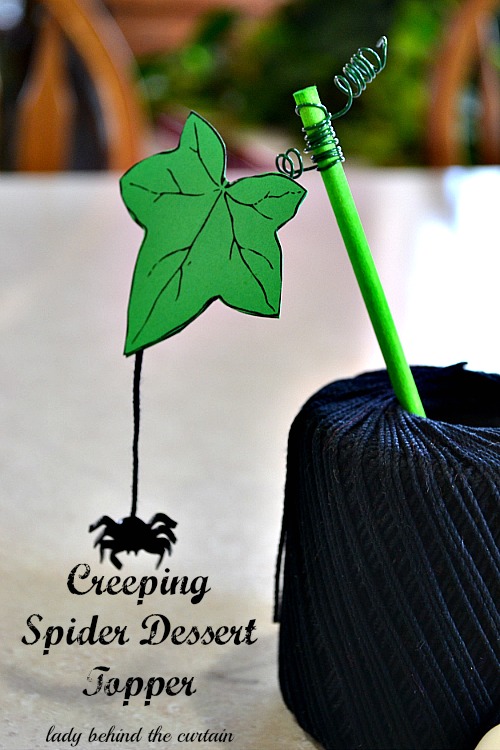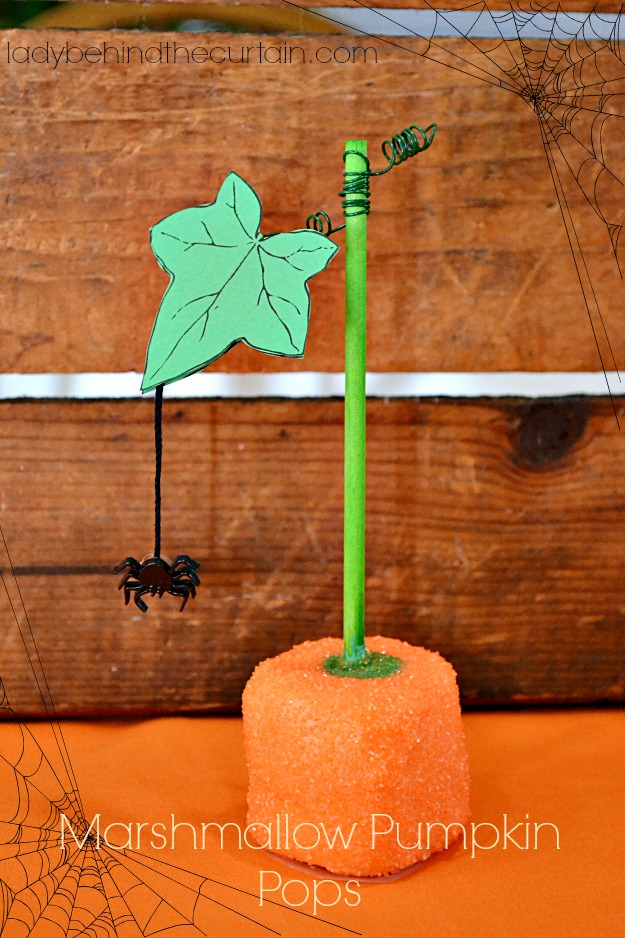 Make your own Halloween Peeps with these easy to make pops (pictured above)! MARSHMALLOW PUMPKIN POPS
Creeping Spider Dessert Topper Supplies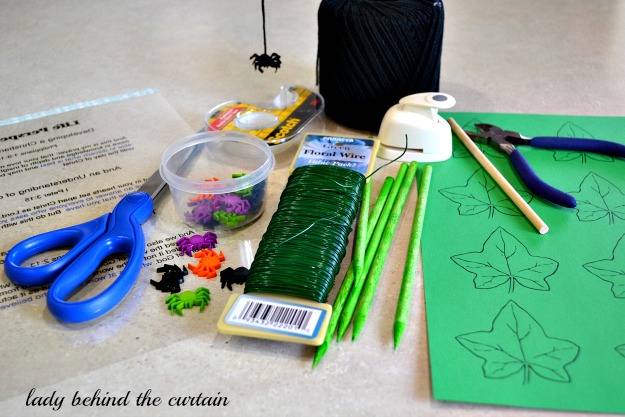 green food coloring
paint brush
3/16th-inch dowels ( cut to your desired length. Mine are 6-1/2-inches)
foam adhesive mini circles (found at Michaels)
green card stock paper
22 gauge green wire (Michaels)
scissors
black crochet thread
black button spiders with a flat back (found at the fabric store at the button display)
double stick tape
old transparency used for overhead projectors
small paper punch
Directions
Cut dowels and sharpen in an electric pencil sharpener. Add some food coloring in a small glass ramekin. Dilute with water. Paint the food coloring onto the dowels. Set aside to dry.
Print Leaf Template on green cardstock paper. You'll need 2 leaves per topper.
Cut a piece of wire 24-inches. Fold the wire in half. Using the leftover piece of dowel, wrap the wire around several times.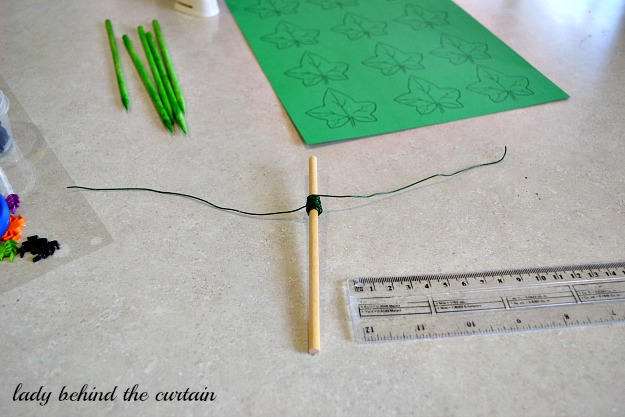 Transfer to the painted dowel. Using the leftover dowel again wrap the wire on the left side and then on the right side. NOTE: Make sure to leave enough of the wire to attach to the leaf.
Measure the leaf to the wire and trim off any excess. Place double stick tape down the center of one leaf. Lay the wire in place and a 4-inch piece of black thread.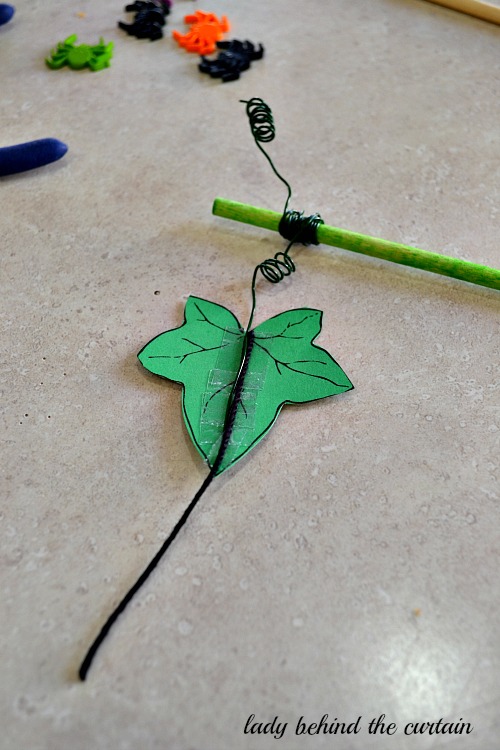 Punch a circle from the transparency, lay on the counter, lay the end of the thread in the center of the circle.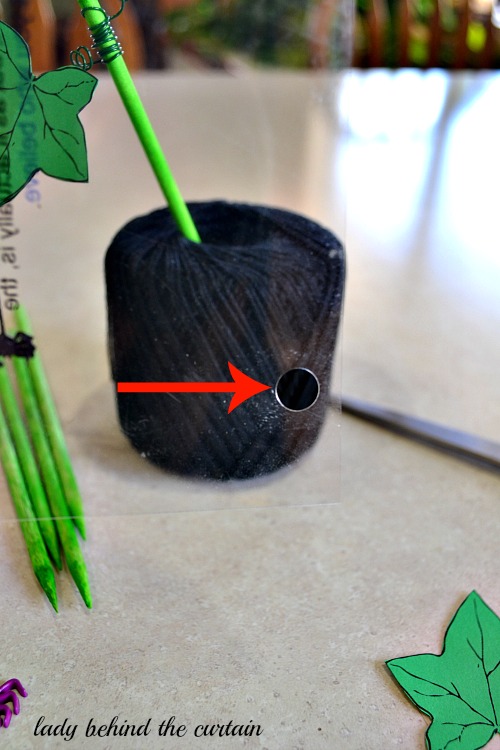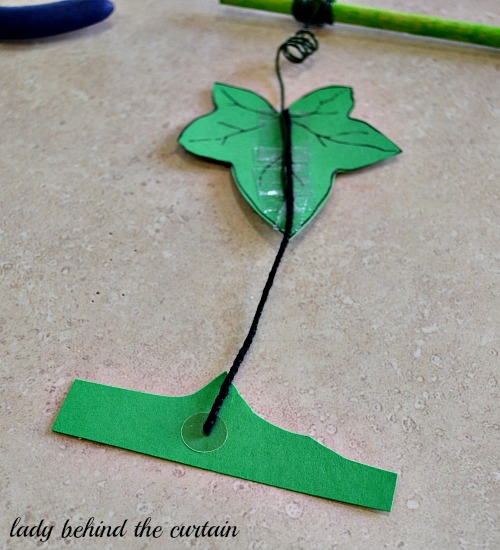 Take the adhesive off of one side of the mini circle and place over the thread.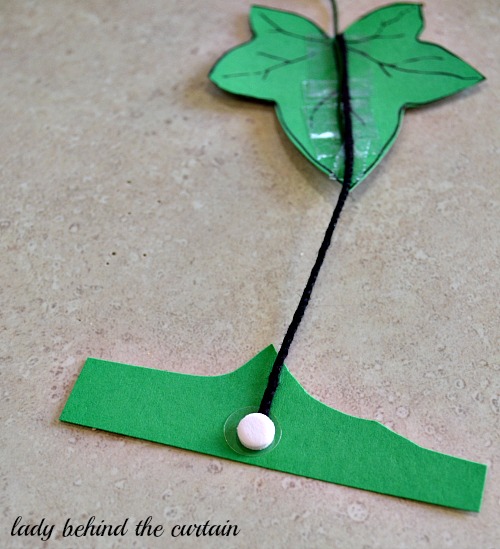 Take the adhesive off the top of the mini circle and add the spider.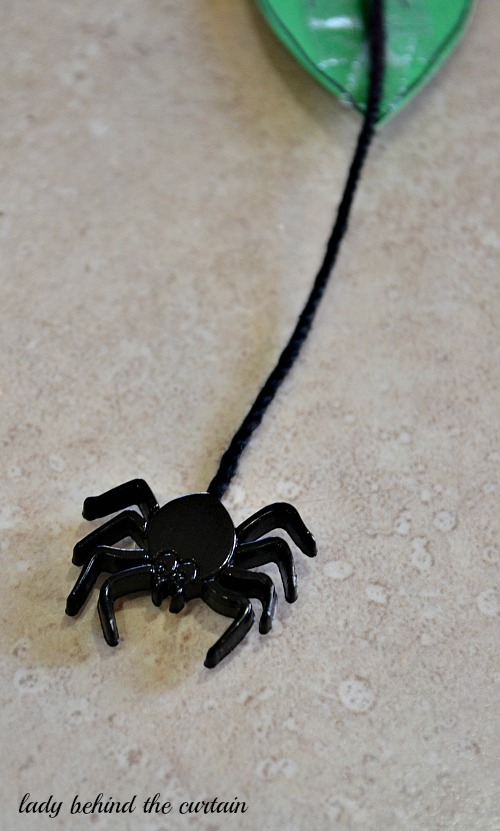 Lay the other leaf cut out on top of the other leaf and press to adhere.