Crescent Caramel Pull Apart
Crescent Caramel Pull Apart | Treat your family to an easy to make gooey breakfast made with store bought crescent rolls!  When you don't have time to wait for dough to rise or even want to make your own dough this recipe will rescue in your time of need.  I love serving this delicious caramel treat for brunch.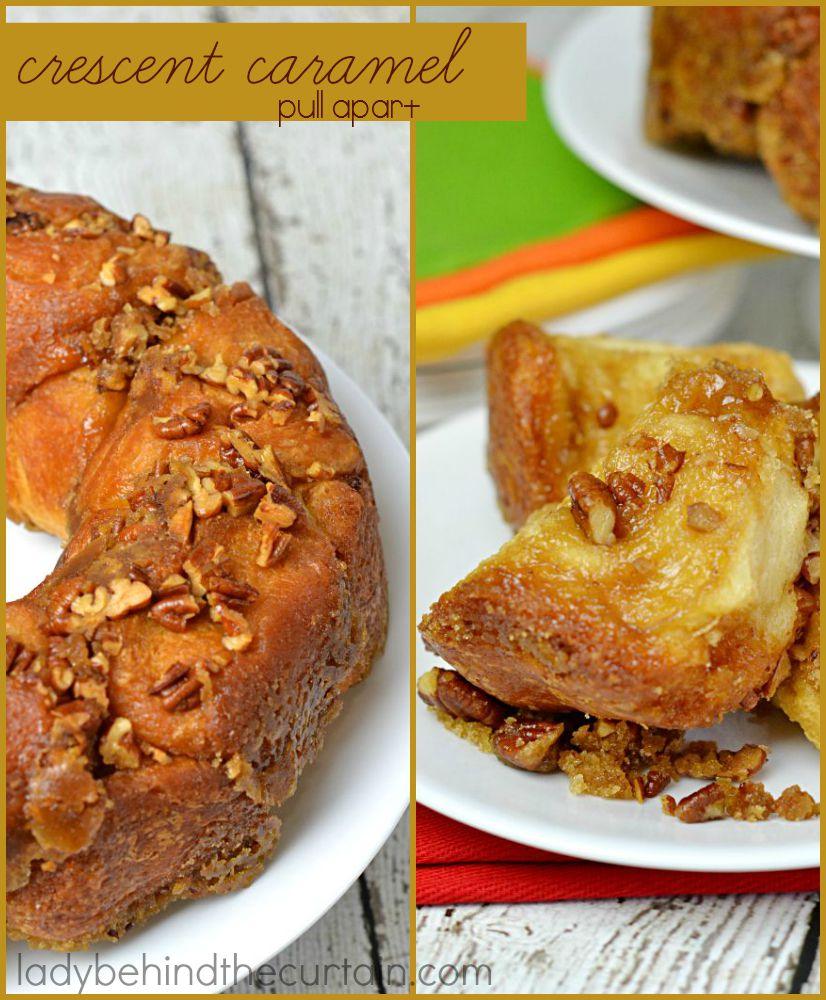 With only FIVE ingredients you can have this recipe ready for your hungry crew in no time.
Take crescent roll out of can in one piece.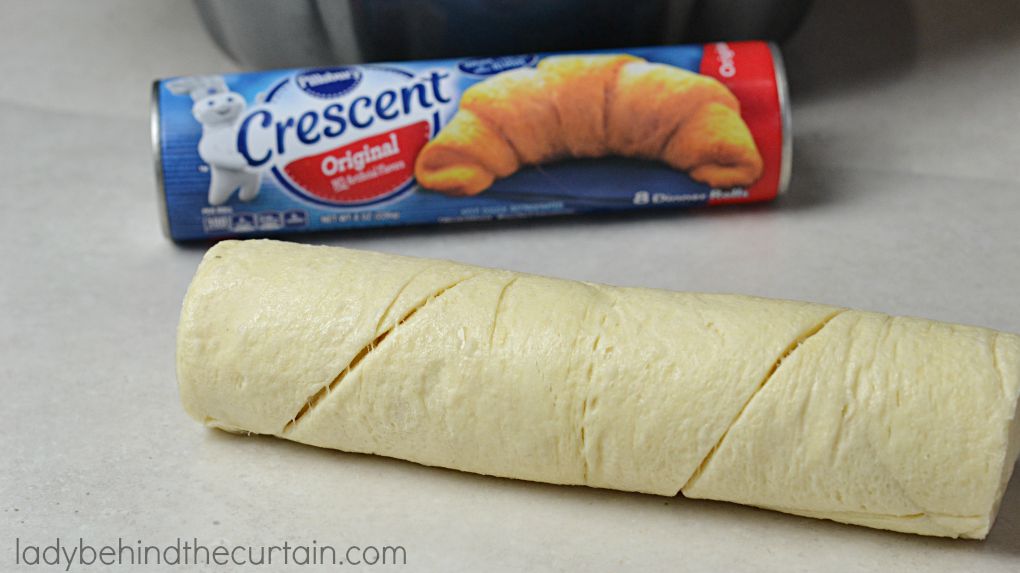 Slice.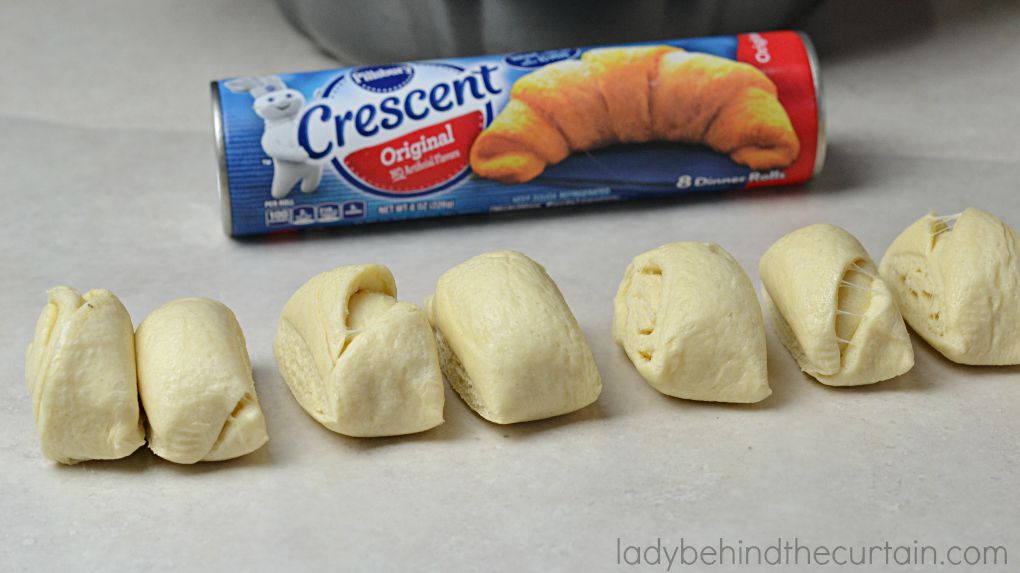 Place sliced crescent rolls on nuts.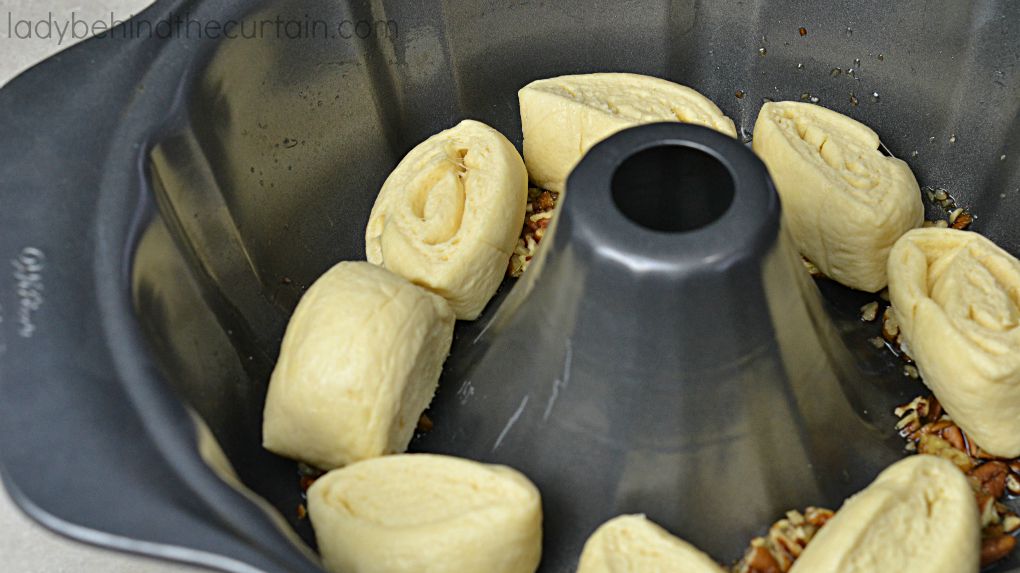 Drizzle on caramel and nuts.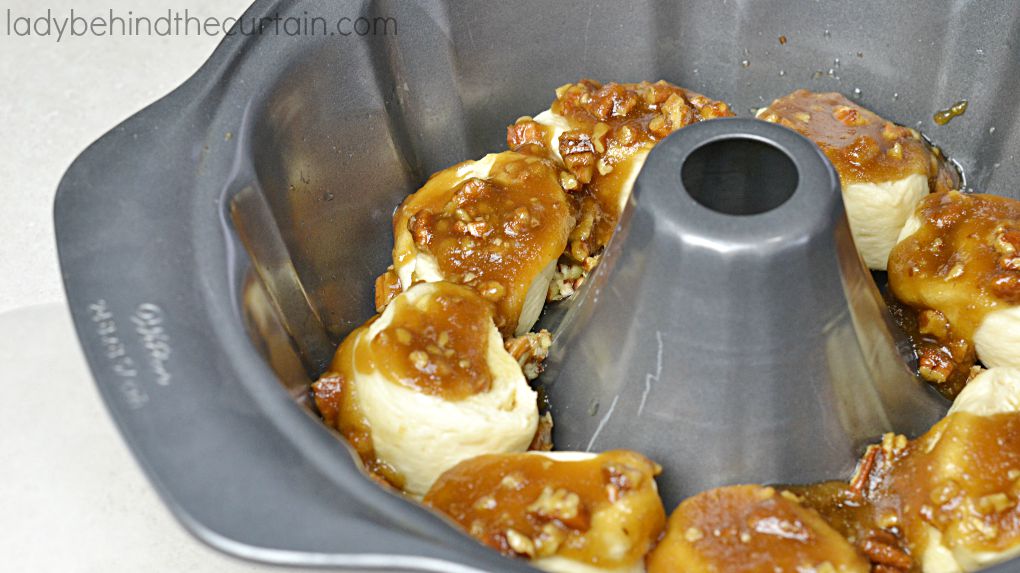 Repeat layers ending with more nuts.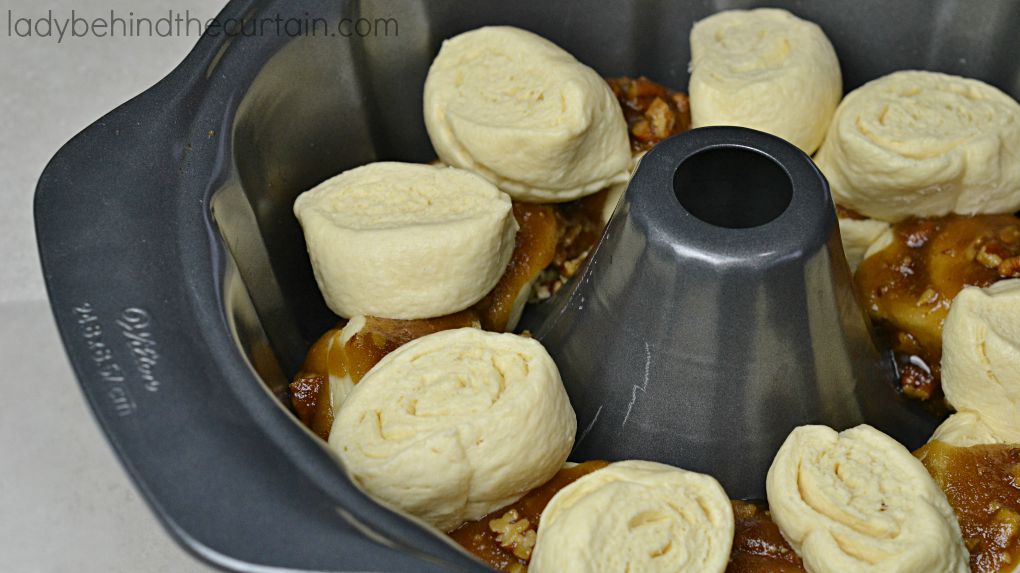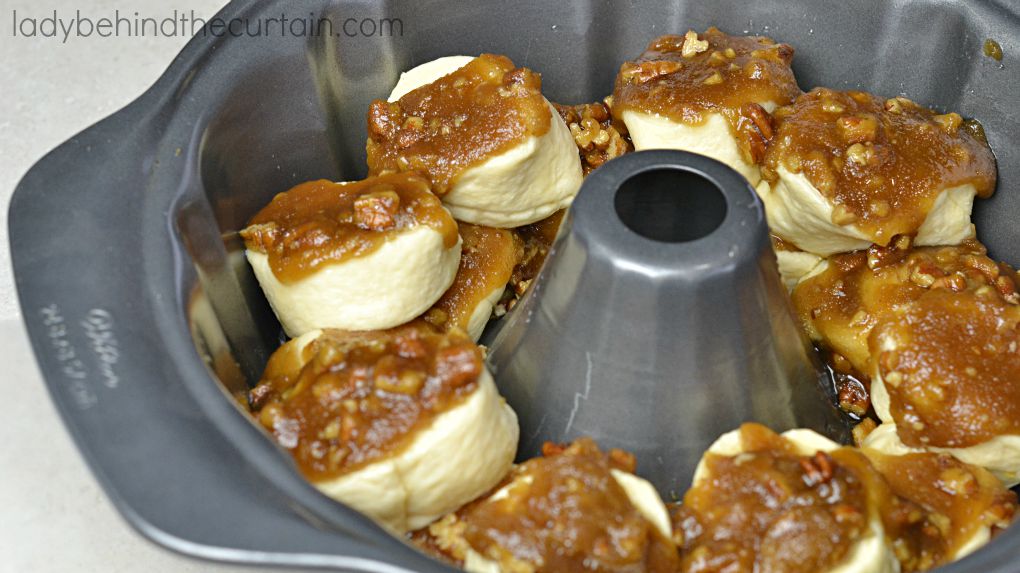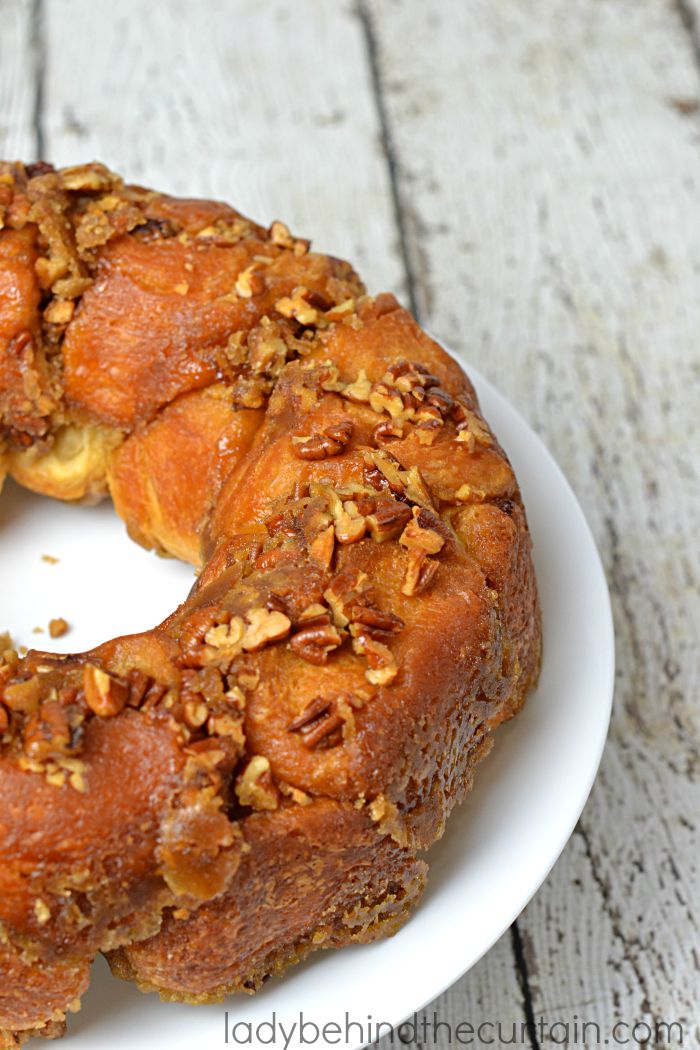 —
Crescent Caramel Pull Apart
Ingredients
1/2 cup butter
1/2 cup chopped nuts (your choice, I used pecans)
3/4 cup firmly packed brown sugar
1 tablespoon water
2 cans Pillsbury refrigerated crescent rolls
Instructions
Heat oven to 350 degrees.
Melt butter, coat bottom and side of a 12 cup bundt pan with 2 tablespoons of the melted butter; sprinkle pan with 3 tablespoons of the nuts.
Add remaining nuts, brown sugar and water to remaining 6 tablespoons melted butter.
Bring to a boil, stirring occasionally.
Boil 1 minute, stirring constantly.
Remove dough from cans; DO NOT unroll.
Cut each roll into 8 slices equaling 16.
Spread open the slices to see the layers.
Arrange 8 slices, in nut lined pan
Spoon half of the brown sugar mixture over dough.
Place remaining dough slices alternately over bottom layer.
Spoon remaining brown sugar mixture over slices.
Bake at 350 degrees for 30-35 minutes or until deep golden brown.
Cool 3 minutes. Invert onto a serving platter.
Notes
https://www.ladybehindthecurtain.com/crescent-caramel-swirl/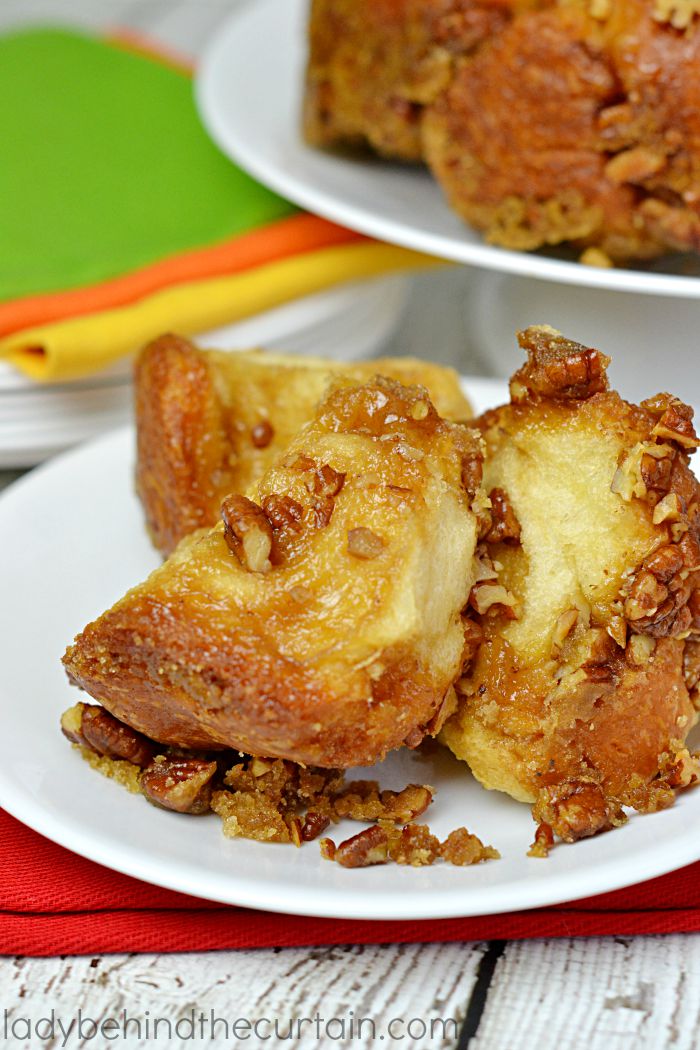 MORE SEMI HOMEMADE BREAKFAST RECIPES