Dark Chocolate Raspberry Dipped Marshmallows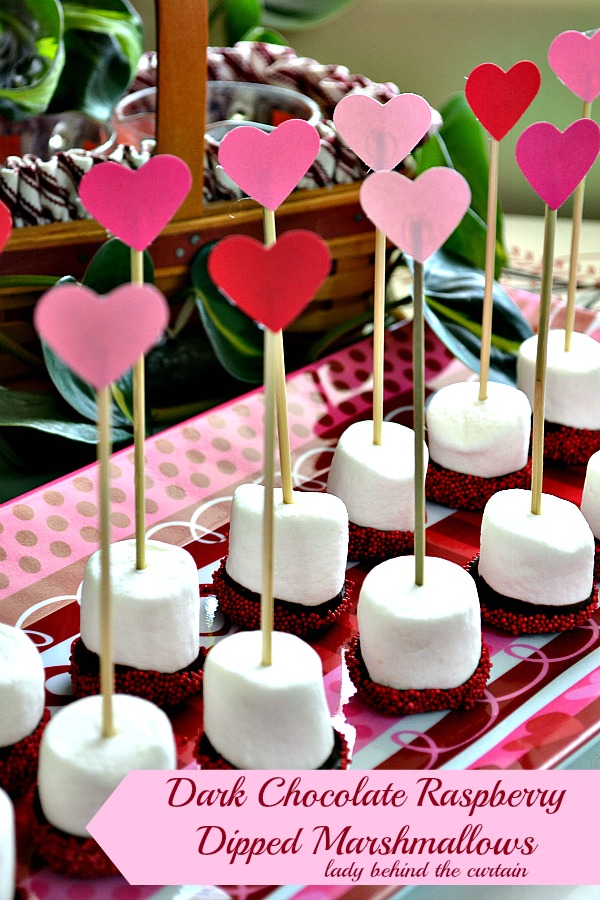 I'm so happy Wilton is coming out with NEW candy melt seasonal flavors.  This year for Valentine's Day they released a Dark Chocolate Raspberry candy melt that is delicious!  I recommend stocking up on this flavor for future creations!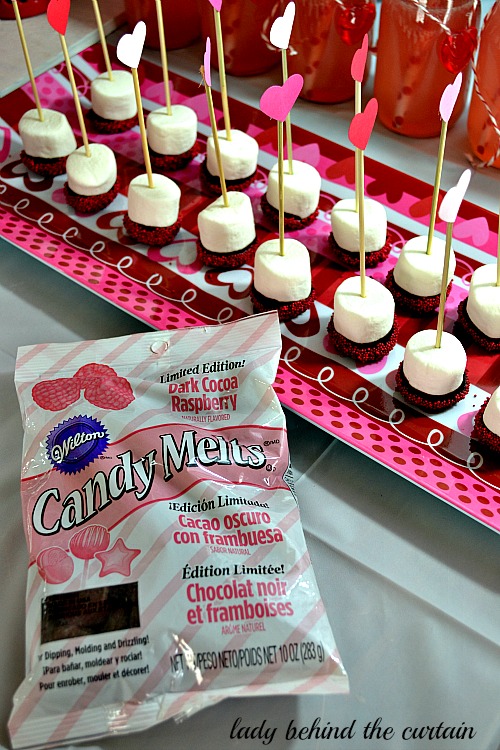 THE ONE BITE WONDER
Okay, so we thought chocolate dipped pretzels were easy (and they are) well these dipped marshmallows are even EASIER!
Dark Chocolate Raspberry Dipped Marshmallow Recipe
Ingredients
1 bag of regular size marshmallows
1 bag of Wilton Dark Chocolate Raspberry candy melts
sprinkles
skewers
paper heart topper (optional)
Directions
If desired hot glue a heart at the tip of the skewers to create a topper.
Place candy melts in a microwave safe bowl ( I only used half the bag for 20 marshmallows)  Heat until completely melted.  Dip marshmallows in melted candy, using a spoon take off some of the excess chocolate from the bottom and place on a piece of wax paper.  This will give the candy time to thicken so your sprinkles don't slide off.  I did 5 at a time.  Starting with the first one dipped I then dipped the chocolate dipped marshmallow into the sprinkles and placed them on the serving tray.  Place the finished marshmallows in the refrigerator for 5 minutes to help speed up the drying process.  Now you can skewer the marshmallows.  TIP:  Make sure you are coming straight down to skewer.  This will help the skewers to stay straight.  This is a LBC original!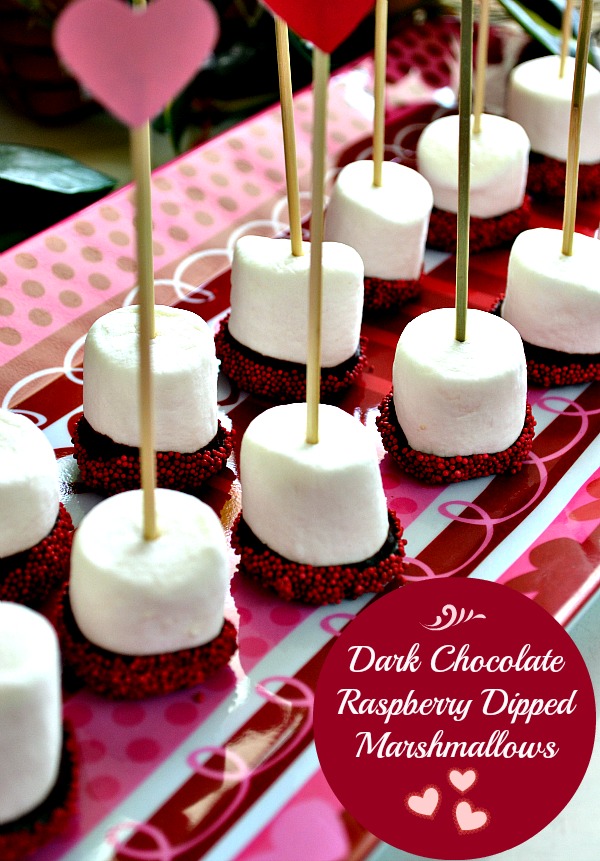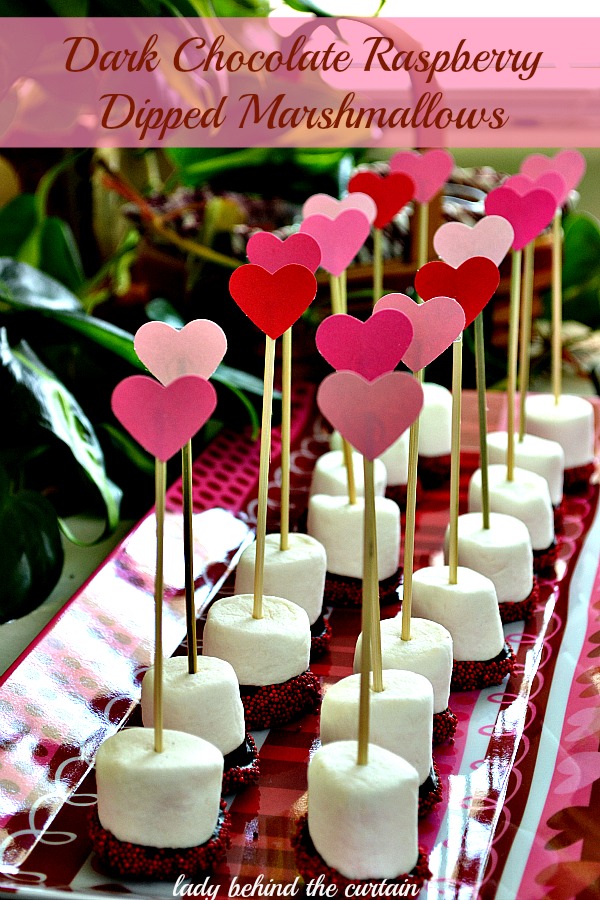 THIS IDEA WAS FEATURED ON THESE WEBSITES!
MORE VALENTINE'S DAY TREATS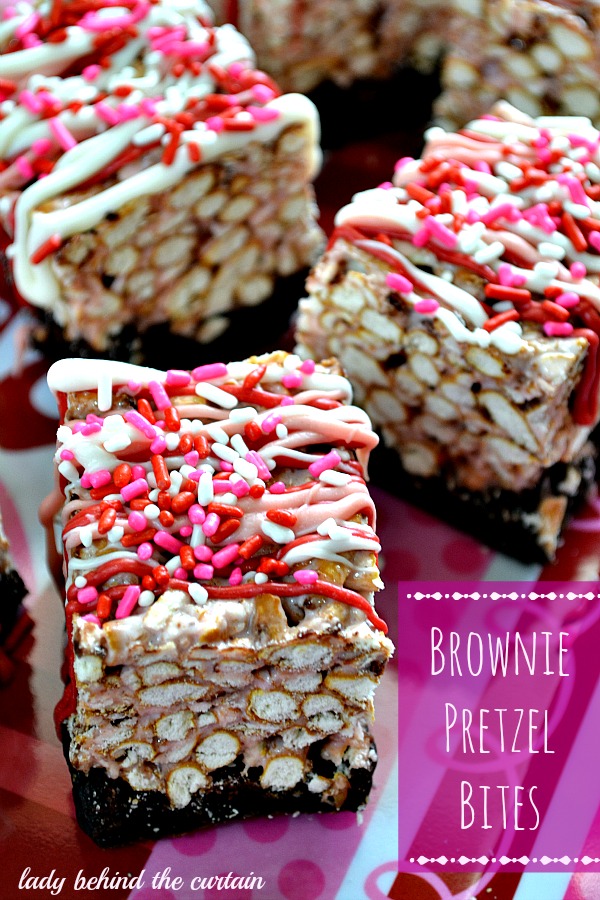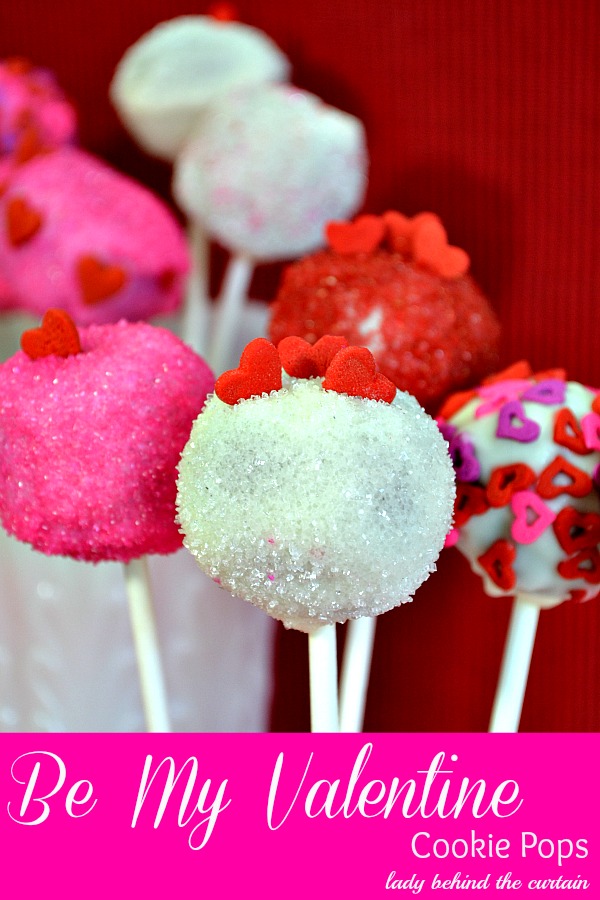 I SHARED THIS RECIPE AT THESE PARTIES!