DIY Artificial Succulent Front Door Wreath

DIY Artificial Succulent Front Door Wreath | I live in Arizona so the thought of putting a living wreath on my front door seemed like something that would be high maintenance, but I really wanted a succulent wreath.  And then……I came across some artificial succulent plants at the 99cent store.  SCORE!  I've even seen them in the dollar section at Target.  Now I can have a cool no fuss wreath!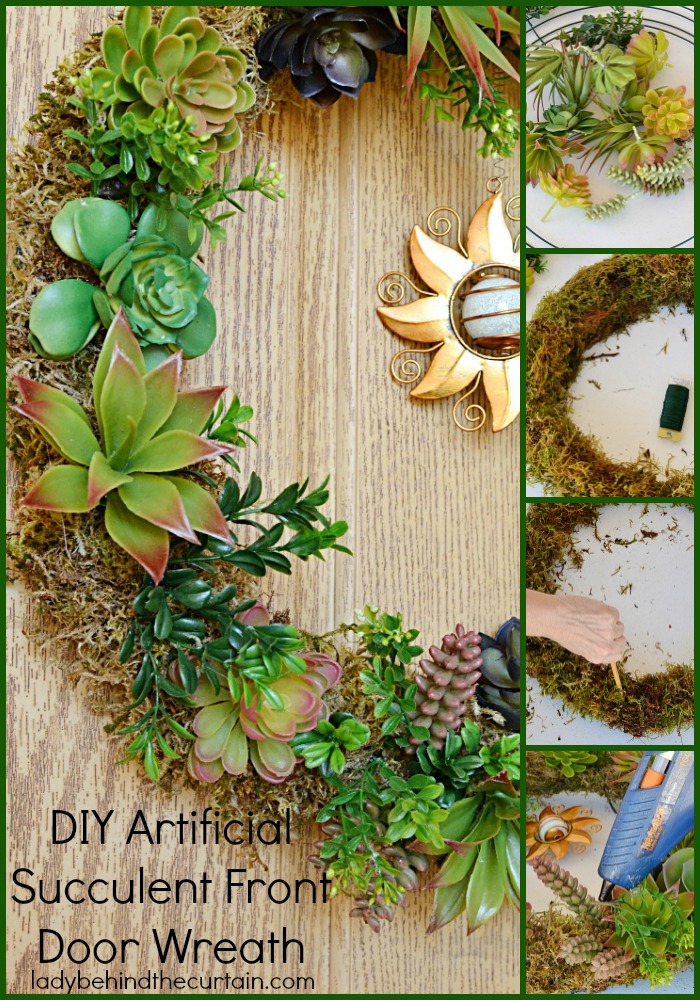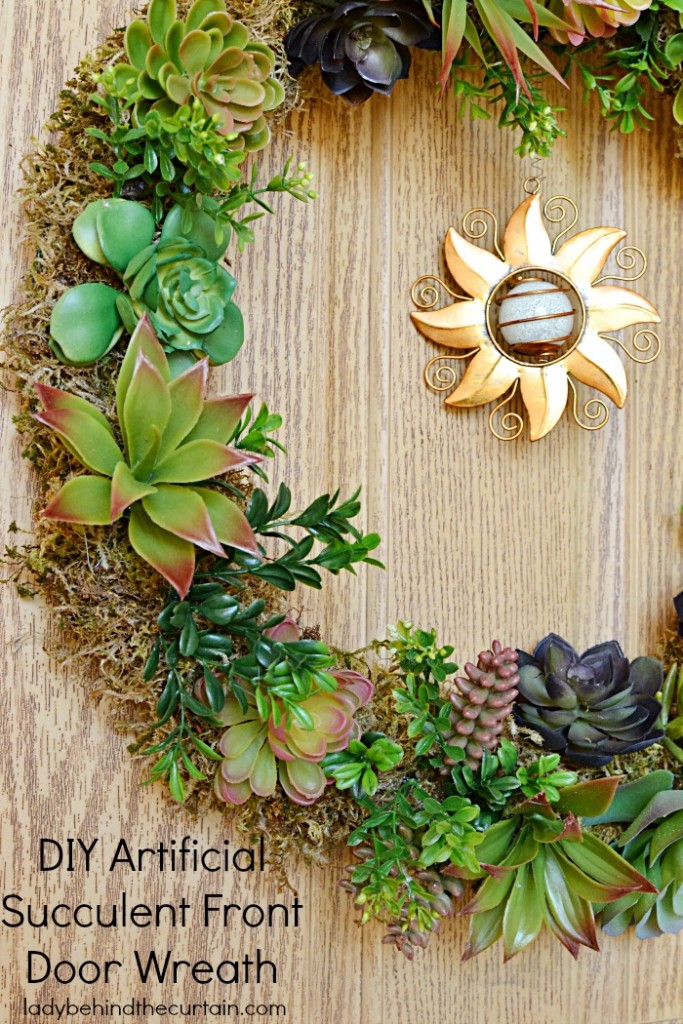 Take a look at this short video about how I put together this easy to make wreath!
The succulents come in little white plastic pots.  You'll need to pull those out before adding them to your wreath.
Supplies you will need:
large bag of moss (from Michael's)
wire frame wreath (from Michael's)
24 gauge green wire (from Michael's)
artificial succulent plants (99cent store)
skewer or pencil
hot glue gun and sticks
Optional- center ornament
Directions:
Pull the moss out of the bag and into a bucket with water.  Push down into the water until the moss is completely soaked.  Wring out the water and place in the wire framed wreath.  I SOAKED THE MOSS BECAUSE IT MADE WORKING WITH IT A LOT EASIER.
Tightly wrap the wire around the wreath to secure the moss.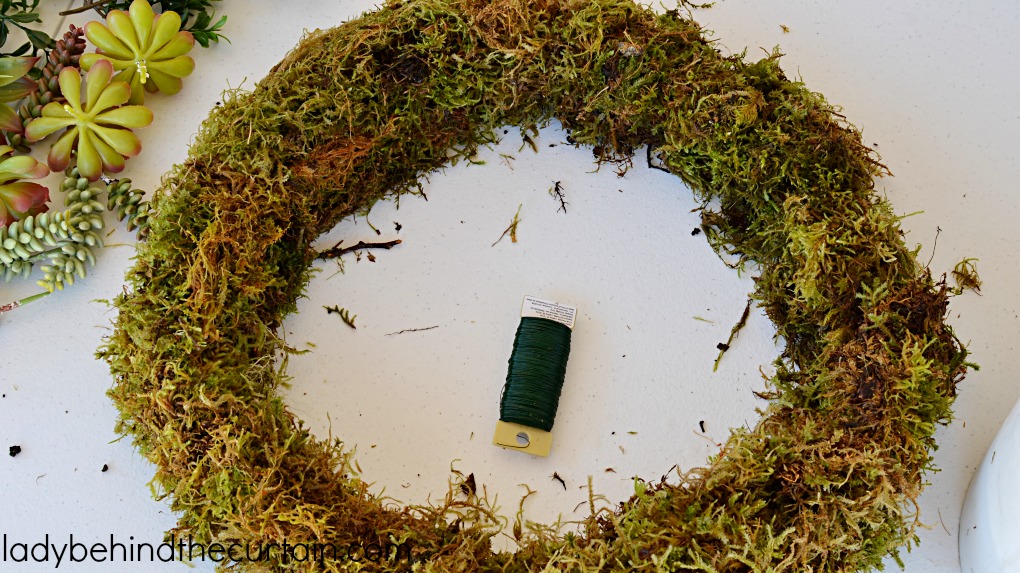 Use a skewer or pencil to poke holes in the moss for the plants.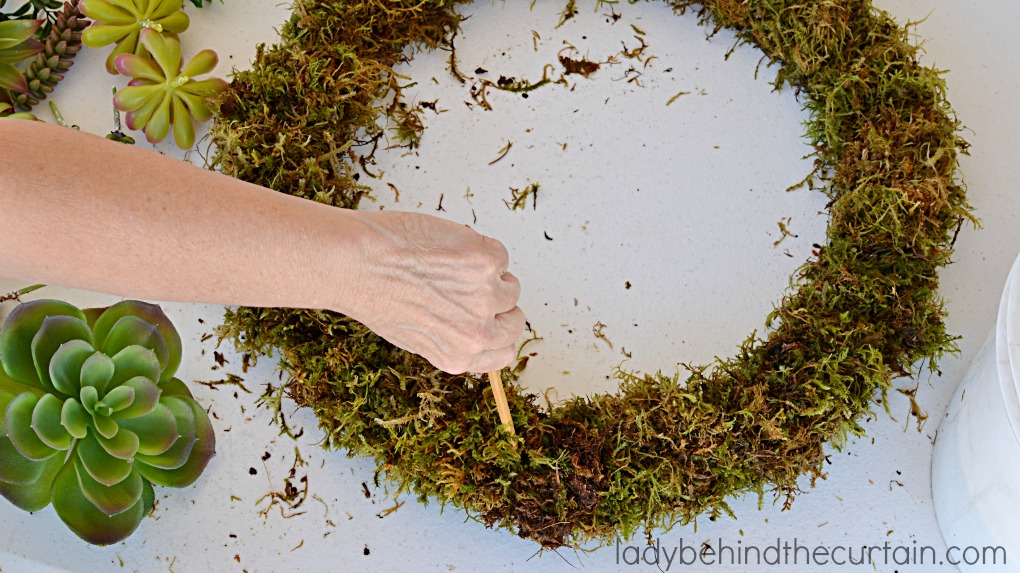 I styled my plants before I secured them with the glue.  So….once you have your wreath looking the way you like it.  Secure everything with glue and…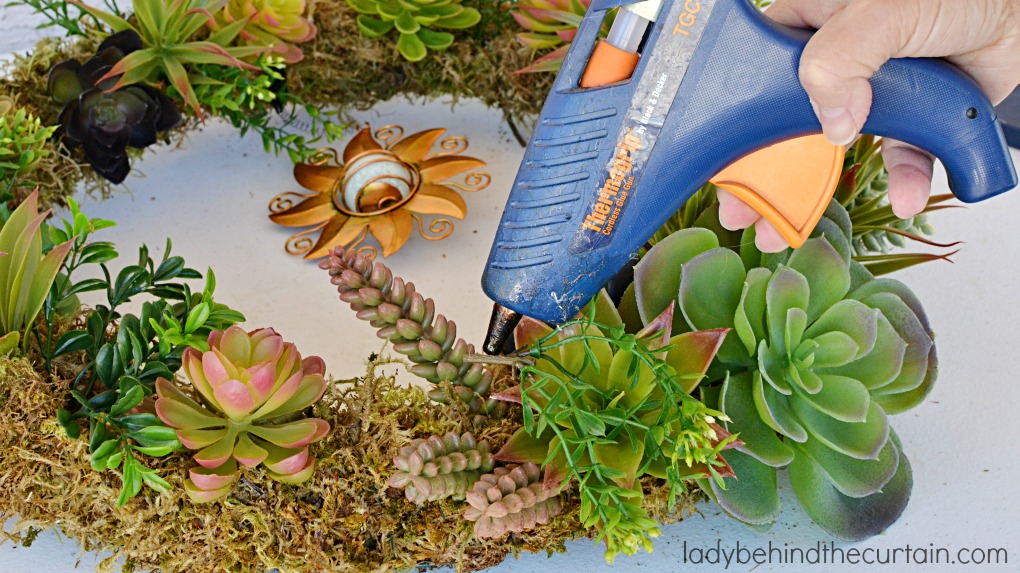 HANG IT UP AND ENJOY!
MORE DIY PROJECTS
DIY CLAY POT CHIMES  2.  DIY SODA CAN DRINKING CUPS 3.  DIY WOODLAND CUPCAKE STAND