Dried Cranberry – Apple Relish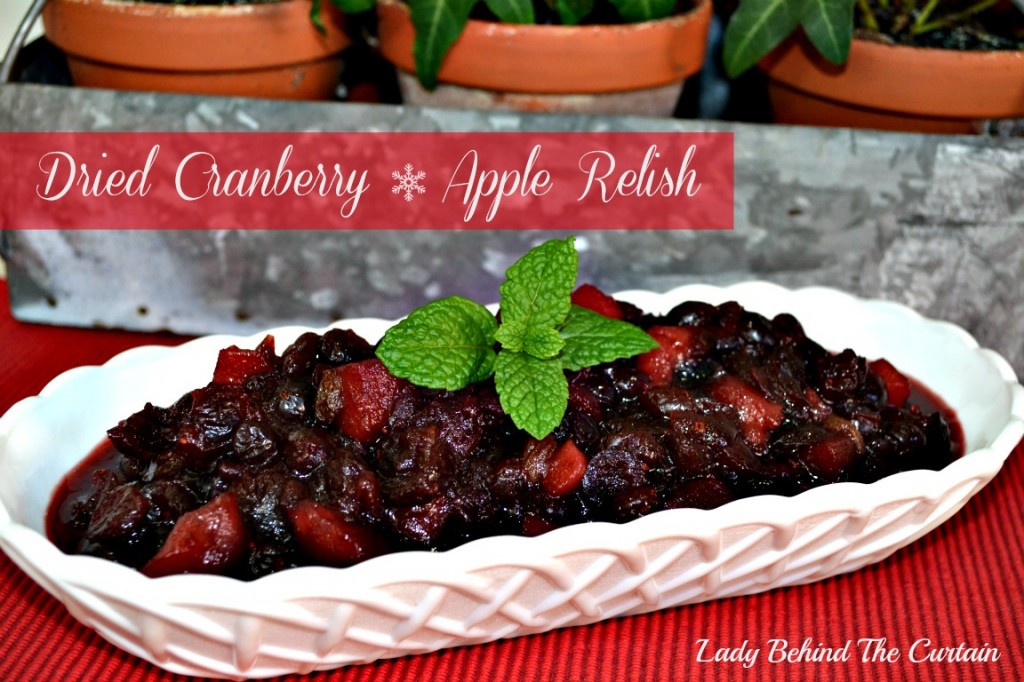 This dried cranberry – apple relish is more on the savory side.  It compliments pork perfectly and would make the perfect side dish to a helping of turkey.  It can also be made up to 5 days ahead!
Consider using this relish as a condiment with leftover turkey on a sandwich!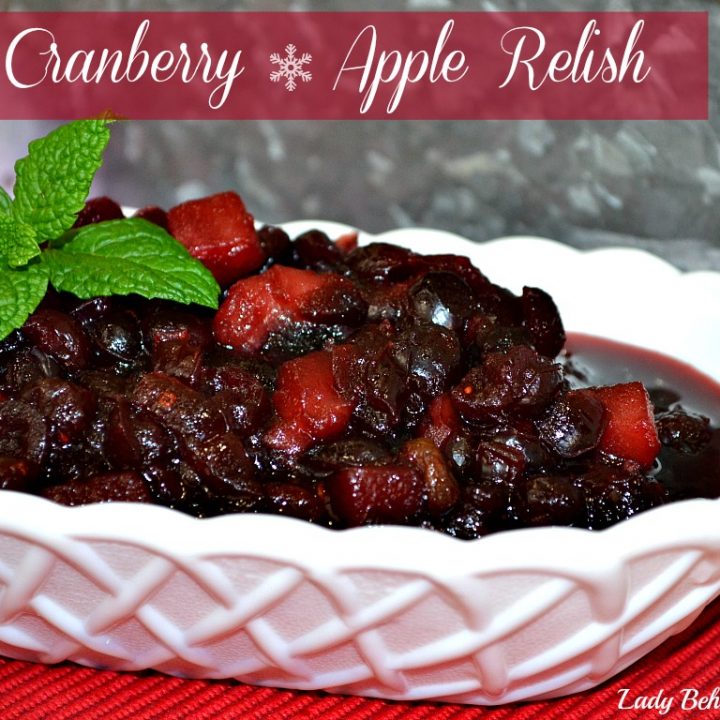 Dried Cranberry – Apple Relish
Ingredients
1-1/2 cups boiling water
2 cups sweetened dried cranberries
2/3 cup diced apple
1/4 cup raisins
1/3 cup red wine vinegar
3 tablespoons sugar
1/8 teaspoon red pepper flakes
dash of ground allspice
dash of ground cinnamon
dash of ground ginger
1/4 cup raspberry jam
Instructions
Bring water to boil and add all ingredients.
Cook stirring occasionally for 10 minutes.
Serve warm or at room temperature.
Store in refrigerator until ready to serve.
Can be made 5 days ahead.
Warm up when ready to serve.
NOTE: Freeze leftovers in ice cube trays. Once frozen pop out of tray and store in a zip to bag. One ice cube is 1 serving. Use as needed.