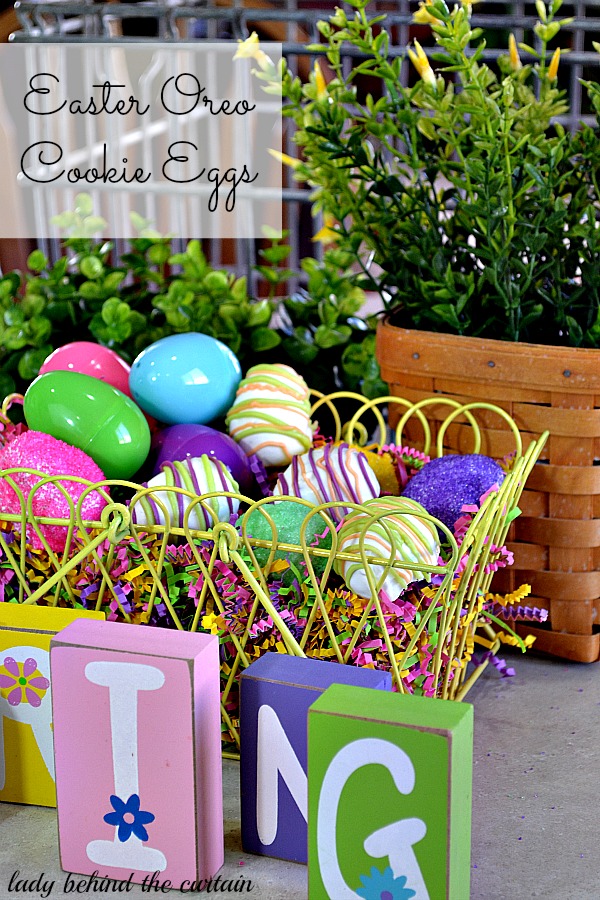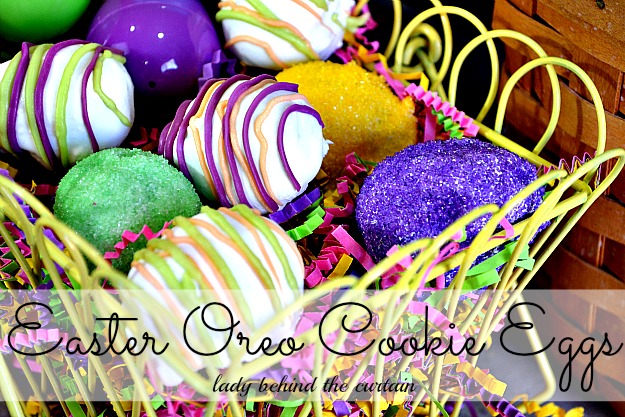 These Oreo Cookie Eggs are so cute!  Make them for your kid's Easter baskets, place on each plate at the Kid's Easter table or take them to church for the kid's.  What ever you choose to do these cute eggs will be loved.
I found some NEW Candy Melt Flavors!  Marshmallow, Key Lime and Orange Creme.  They are delicious!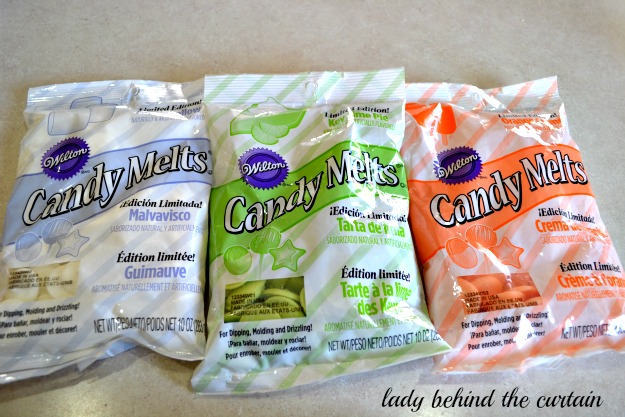 Easter Oreo Cookie Eggs Recipe (makes 19)
Ingredients
6 ounces cream cheese, softened
15.5 ounce package Oreo Cookies, finely crushed
assorted candy melts
Sprinkles (optional)
Directions
Line a cookie sheet with wax paper and set aside.
Place one row of cookies into a food processor and blend until they are finely crushed.  Add the next row and do the same and the last row and do the same.  Once all the cookies are crushed add the cream cheese and blend until well combined and the cookies form a ball.
Form into a ball,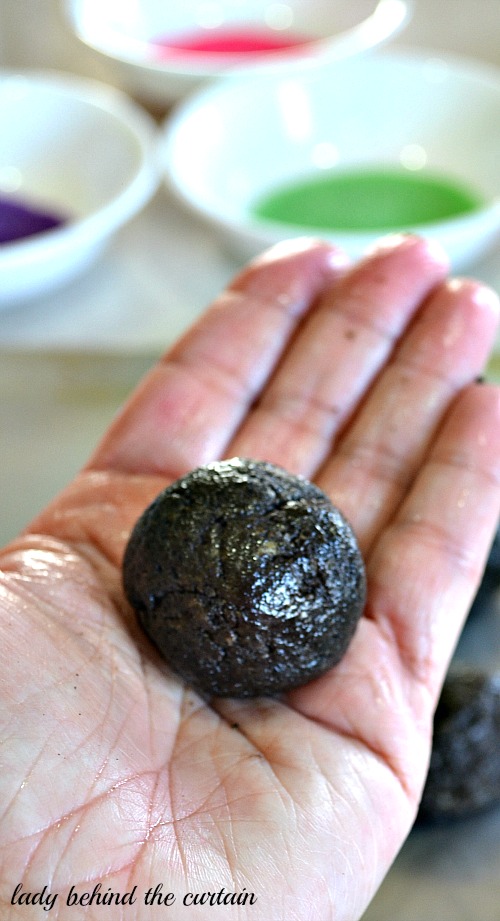 pinch the end to form an oval shape.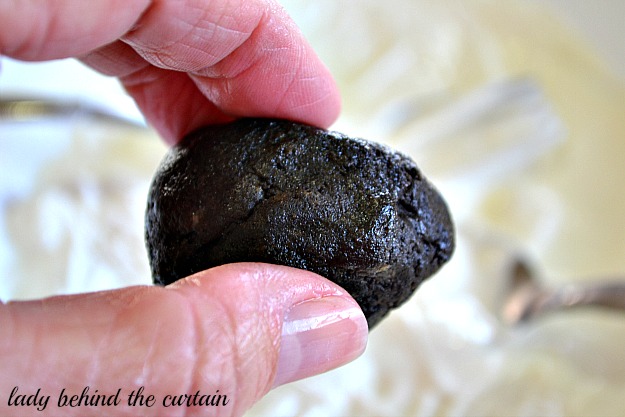 Place in freezer  for 15 minutes or until firm.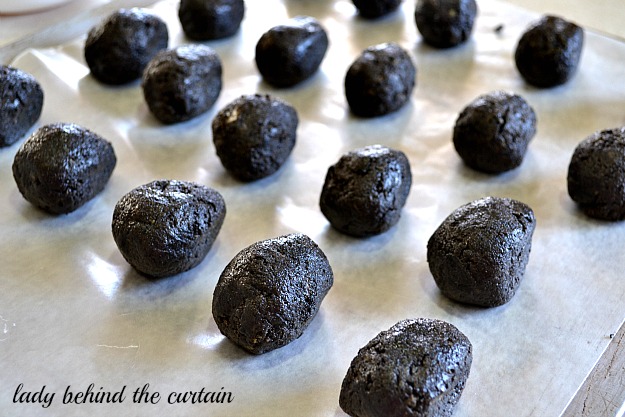 Place the base coat (mine was marshmallow flavor white candy melts) candy melts into a medium bowl and melt in microwave.  About 1 minutes to 1 minute and 15 seconds.  Stir until smooth.
Dip the bottom of the egg into the melted candy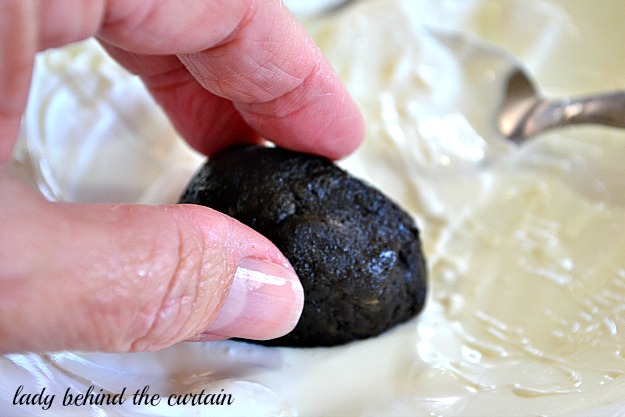 then place on a fork and spoon the melted candy over the egg.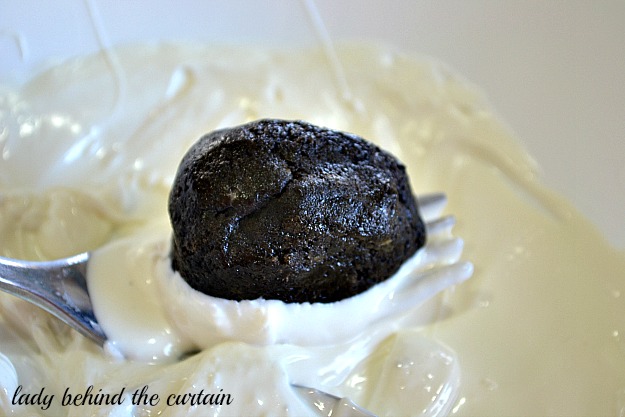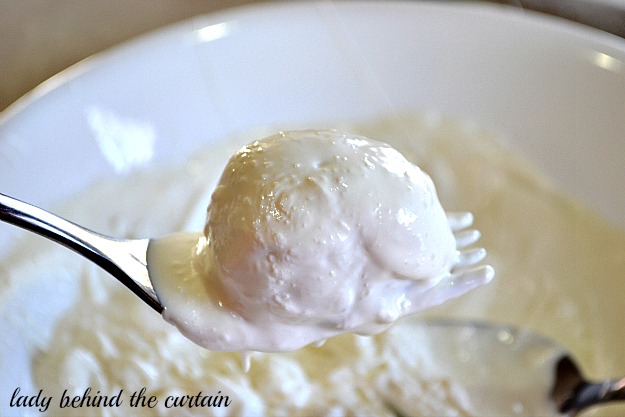 Move the fork back and forth in order the let the candy drizzle away from the egg.  Place on the egg to harden.  TIP:  Did you make a mark on the cookie egg?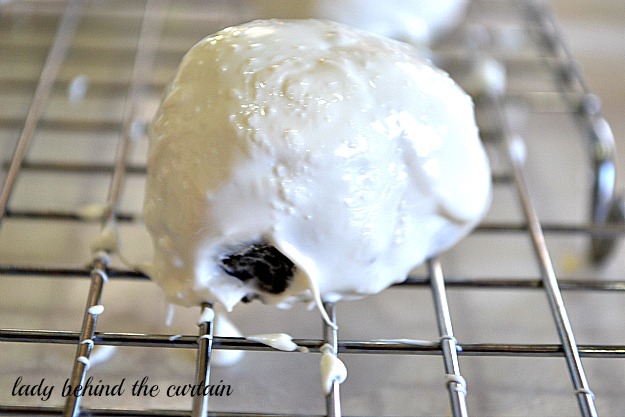 No problem, just take some of your candy melt and cover it up.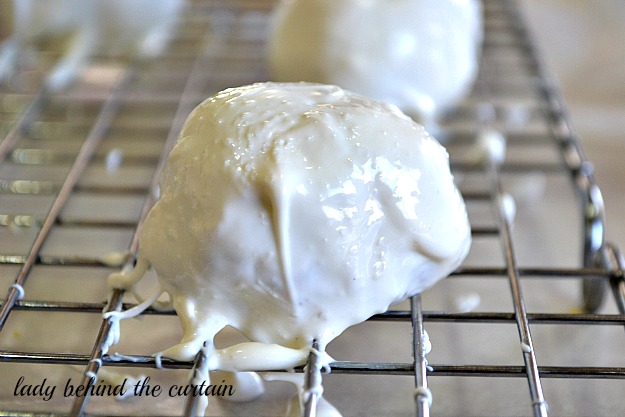 NOTE:  If you are using sprinkles this is the time to add them.
Place assorted colors of candy melts in small bowls and melt in the microwave.  Take a small zip top bag and place it into a cup, spoon melted candy into the bag.
Snip a small portion of one corner.  Do this for EVERY color.  Drizzle over eggs.  Place in refrigerator until candy has hardened.  This is a LBC original!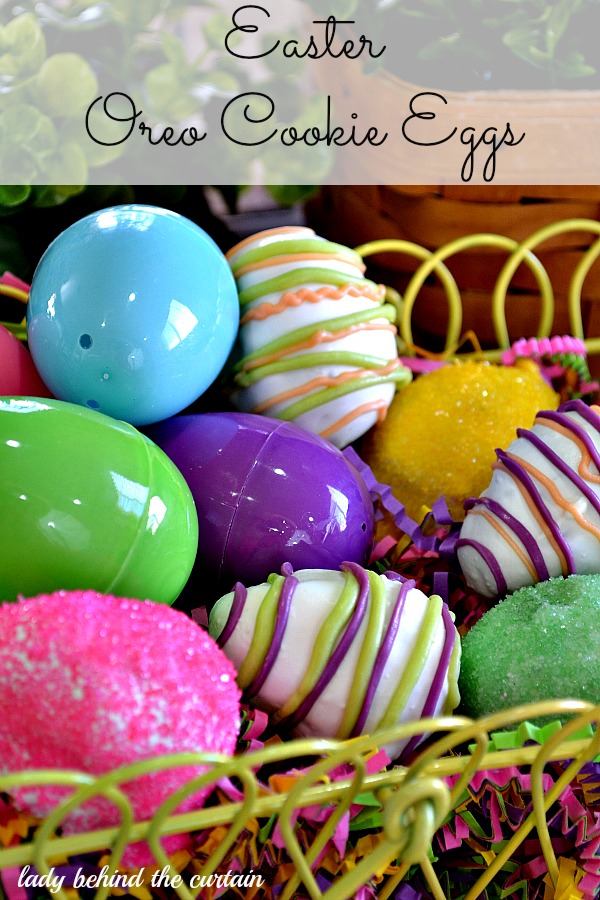 I SHARED THIS IDEA/RECIPE AT THESE PARTIES