Easter Oreo Cookie Eggs: These easy to make Easter treats are perfect for gifting to a teacher or placing on your Easter dessert table. Transform everyone's favorite cookie into an Easter dessert everyone will love.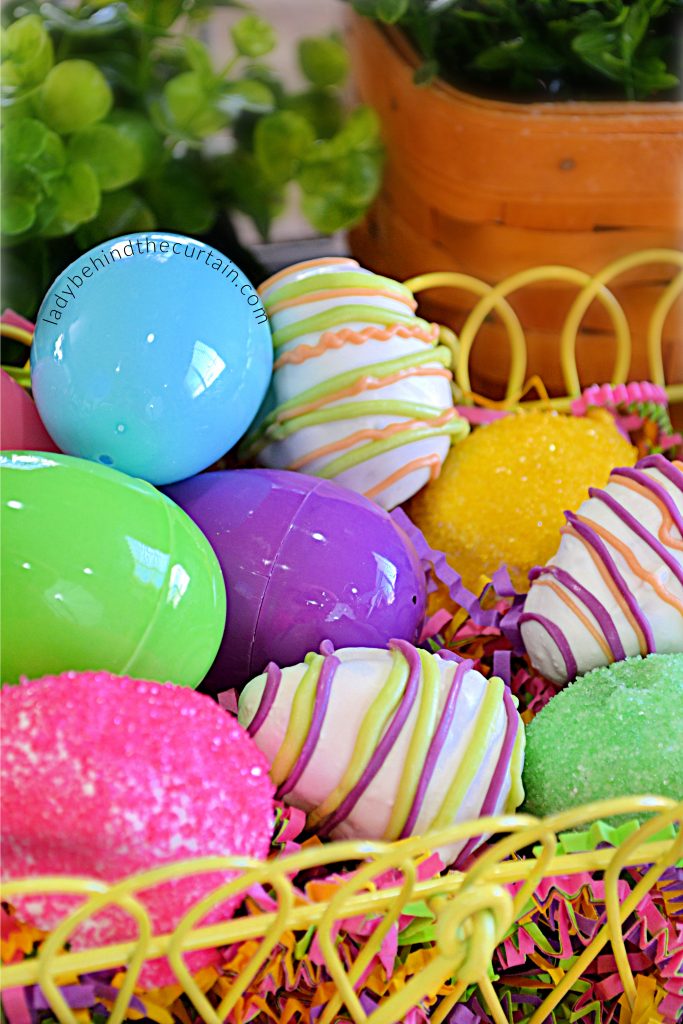 How to Make Easter Oreo Cookie Eggs
Versatile Treats
Instead of using vanilla candy, use milk or dark chocolate
Use a different cookie (EX. peanut butter cookies with melted chocolate for a Reece's Peanut butter cup)
Swap the cream cheese frosting for strawberry frosting and use sugar cookies for strawberry shortcake
Change the colors of the candy melts to suit your color theme
What are Candy Melts?
HOW TO DECORATE THESE EASTER EGGS WITH CANDY MELTS
Decide on the colors.
Pour ONE cup of each color into small microwave safe bowls.
Heat 1 minute on high, stir. If the candy does not become creamy, continue to heat 30 seconds at 60% heat.
Pour creamy candy melts into small squeeze bottles (usually found in the store with the candy melts) or piping bags.
In a back and forth motion add the lines.
IF USING SUGAR SPRINKLES, skip the drizzle and while the candy is soft add the sprinkles.
Not Just for the Dessert Table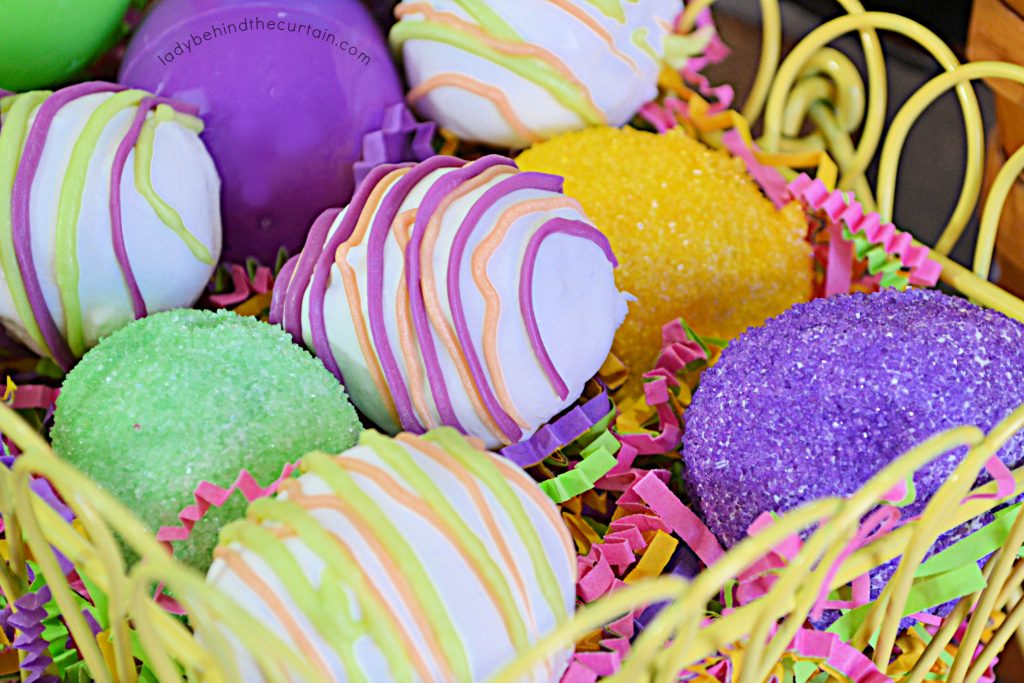 PARTY FAVORS: Why hand out party favors? 1. It's a great way of saying "Thank You" for coming to my party. 2. A party favor serves as a reminder to your guest of the great time they had.
EASTER BASKET: Replace some of the store bought goodies with homemade goodies.
BAKE SALE: As mentioned above these treats are very versatile and can be made in several different ways….perfect for a bake sale.
MORE HOMEMADE EASTER BASKET TREAT IDEAS
NEVER MISS A POST