Easy Bacon Wrapped Jalapeno Poppers
This shop has been compensated by Collective Bias, Inc. and its advertiser. All opinions are mine alone. #BackYourSnack #CollectiveBias
Easy Bacon Wrapped Jalapeno Poppers |  THREE INGREDIENTS THAT'S ALL YOU NEED TO MAKE THE BEST GAME DAY SNACK!  How do you make an easy popper?   By stuffing a jalapeno with a frozen mozzarella stick!  It's my favorite time of year! Game Time!  That's when all the fun munchies come out.  This year I put on my thinking cap and decided to create my own SNACK HACK with the ever so popular Jalapeno Popper.  While this recipe IS simplified it certainly does not lack in the flavor department.  Because….how can you go wrong when bacon is involved.  HA!  These Easy Bacon Wrapped Jalapeno Poppers are not only easy to make but totally addictive!  So make a HUGE batch.  #FarmRish has a Back your Snack contest going on and would love for you to visit your Walmart for in-store voting and demos.  *See below for more details.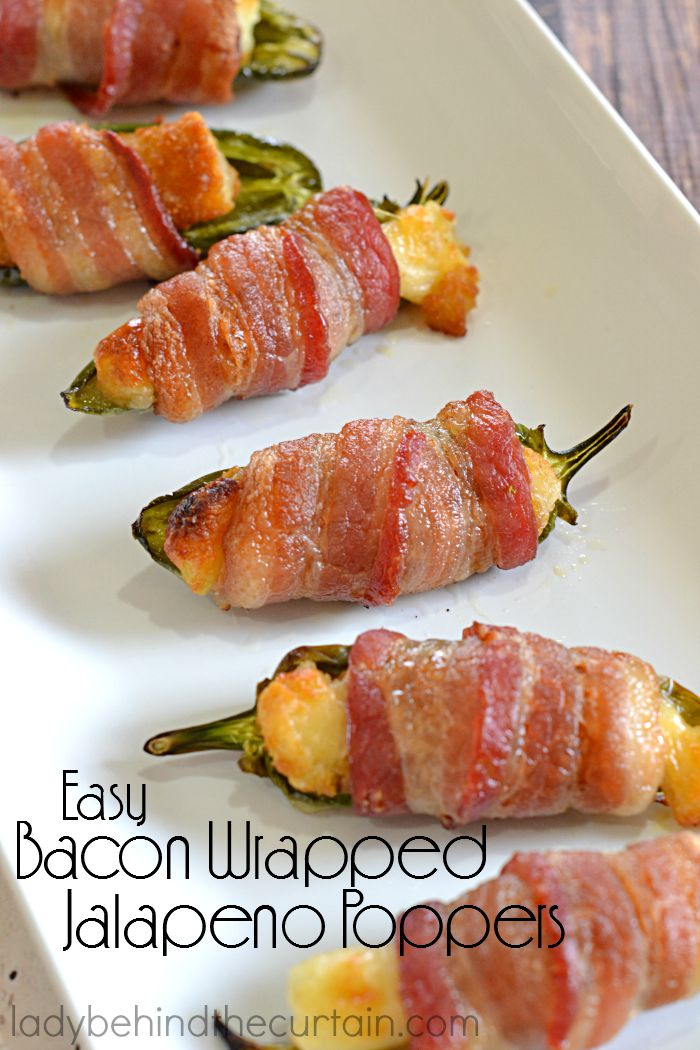 You may be asking yourself why frozen mozzarella sticks?  When I go shopping it's not just about the grocery list.  I am also on a hunt for new and easy ways to make my families favorite foods and this trip was all about game day foods.  Walmart has everything you need to create not just a tasty spread but an easy one as well.  Their frozen food section is full of options.  combine that with the fresh produce section and you have a winning recipe.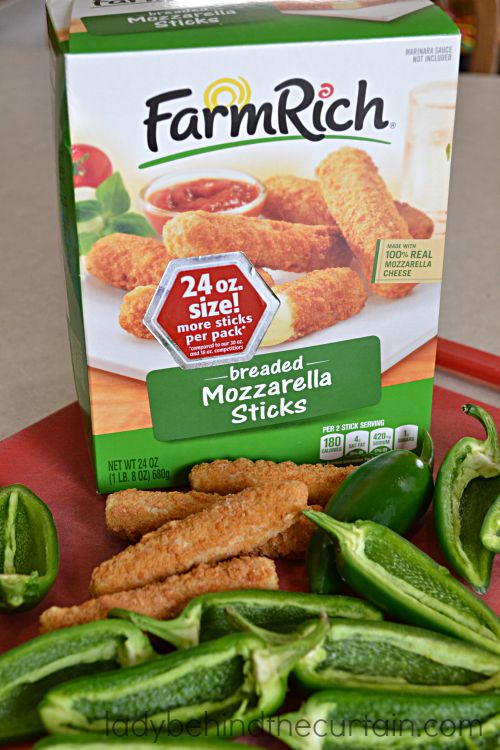 THIS IS IT!  ALL THE INGREDIENTS YOU NEED FOR THIS FUN SNACK!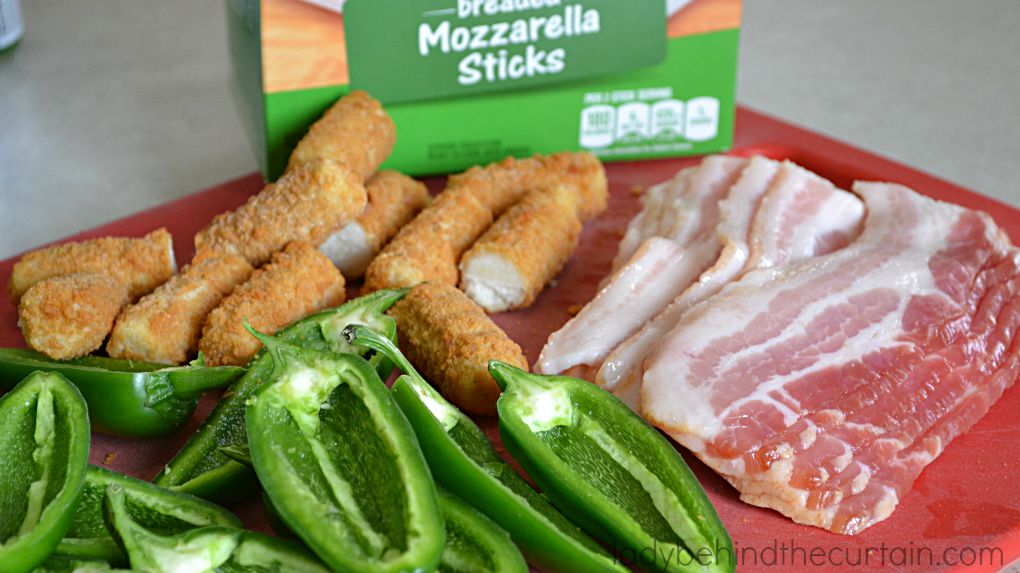 Cut the frozen mozzarella stickS in half and stuff it into a cleaned half fresh jalapeno.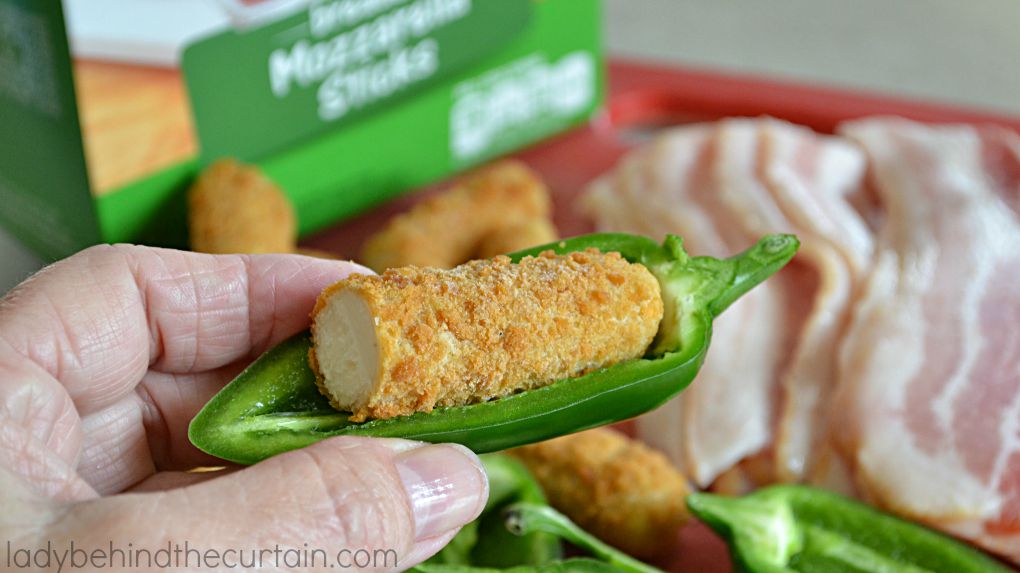 Wrap a half of a piece of bacon around the stuffed jalapeno; making sure the jalapeno rests on the end.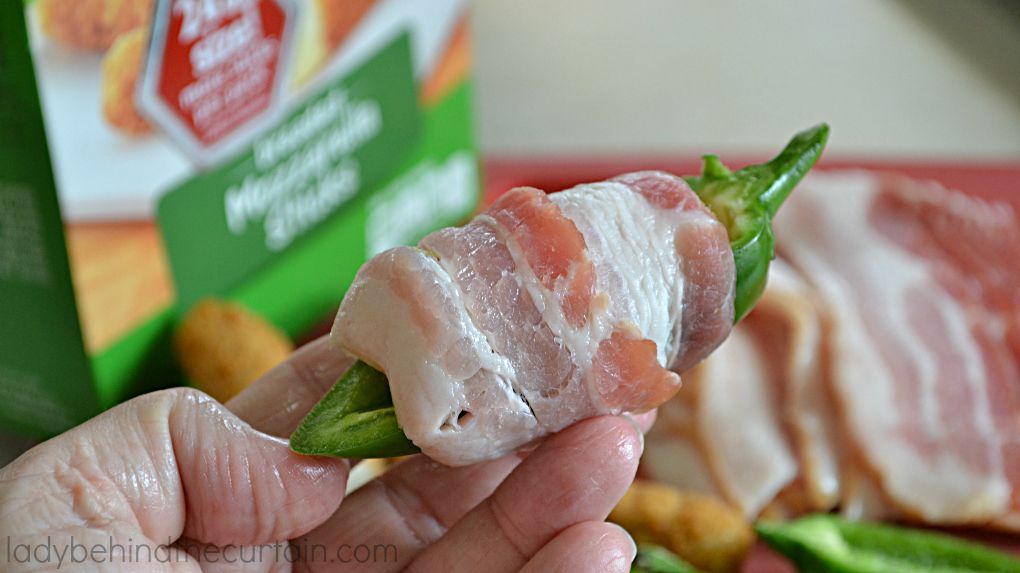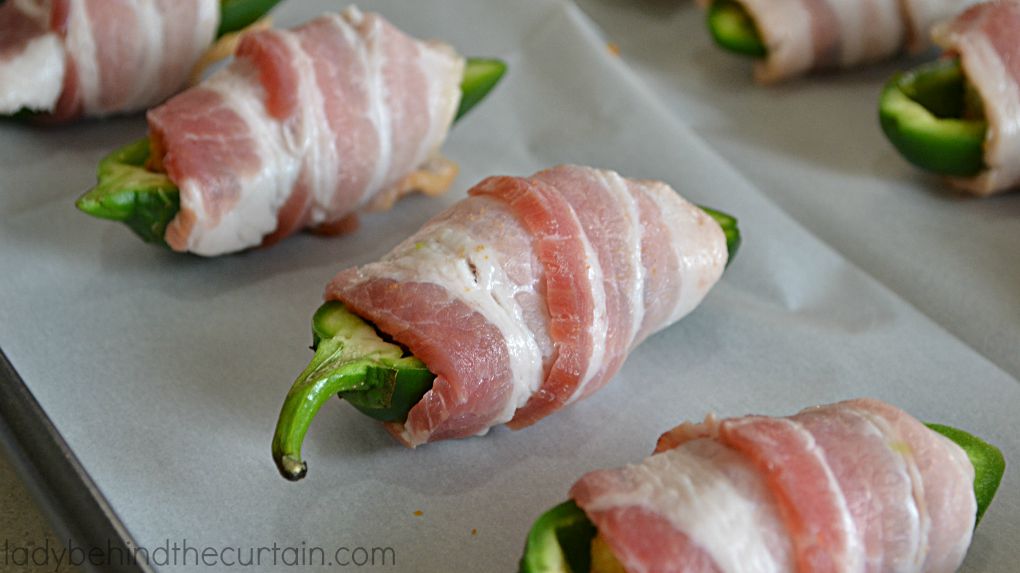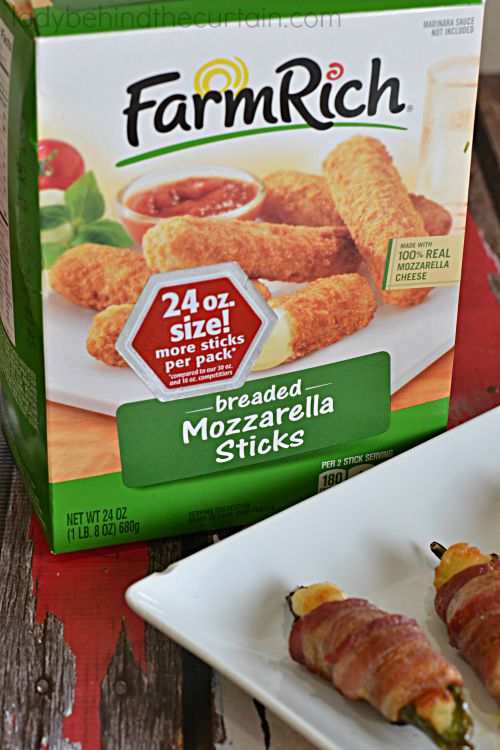 *In-store voting and demo details:
DON'T MISS OUT ON THIS AWESOME SWEEPSTAKES!
The winner of the recipe contest will receive $10,000
When voting in-store, the Voters can also enter into a sweepstakes. The Sweepstakes Prize is a prize pack containing all of the following items: a tote bag, a meat thermometer, grilling tongs, an oven sheet an oven mitt, $50 worth of Farm Rich product coupons and a $50 Walmart Gift Card.  The average of each Sweepstakes Prize is $140.  total average of all Sweepstakes Prizes is $700.  Now that's a Sweepstakes!
Visit this LINK to find a store near you the the upcoming demos and vote for the semi finalists (9/19 and 9/20) and the finalists (10/9 and 10/11)  Don't forget to visit the Farm Rich Back Snack Contest Page.  Click HERE for the full rule book.  ***WHEN VOTING*** when voting in-store, you can opt in to a drawing for one of the Sweepstakes Prizes.
WHAT RECIPE WILL YOU BE CREATING USING FARM RICH FROZEN PRODUCTS?