Easy To Make Chewy Granola Bars
Easy to Make Chewy Granola Bars: These super easy to make hearty on the go granola bars are packed with oats, almonds, sunflower kernels, coconut, dried apples, dried cranberries and come together with delicious honey. Make several batches! Scroll down for how to freeze instructions.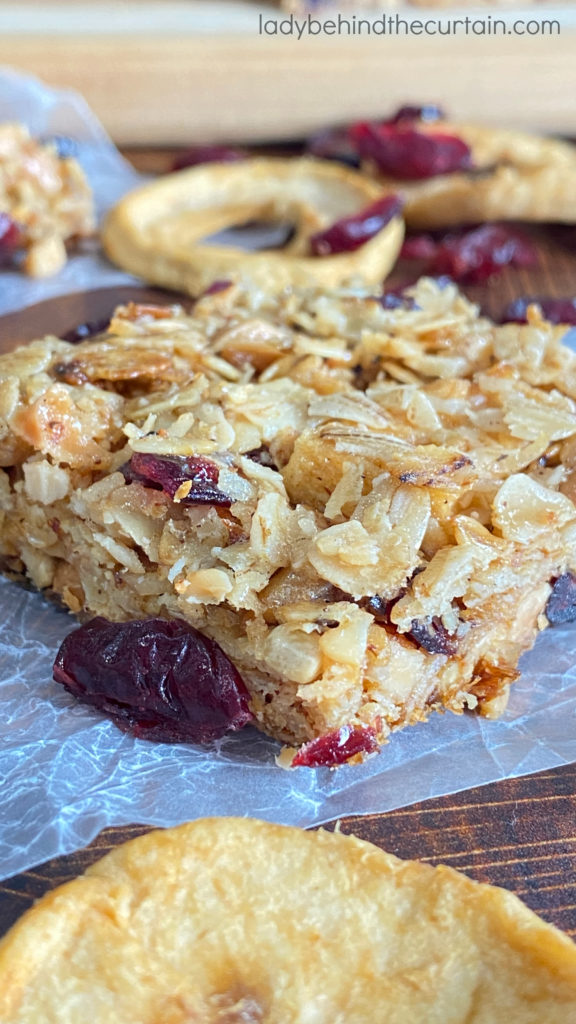 Easy to Make Chewy Granola Bar Recipe Ingredients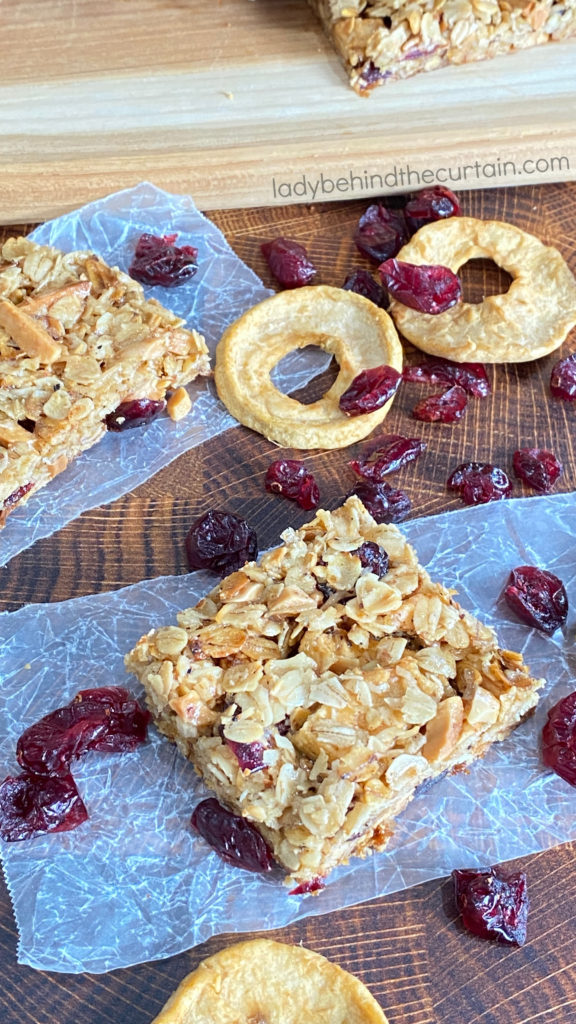 Whole Rolled Oats: They give these granola bars the perfect chewy texture.
Almonds and Sunflower Kernels: They add healthy fats, protein and crunch.
Honey: Brings all the ingredients together and add a warm flavor to the bars.
Vanilla: Adds another layer of warm flavor.
Shredded Coconut: Adds a slight sweetness, chewy texture and great flavor.
Dried Fruit: Adds a pop of sweet fruity flavor.
How to Make Chewy Granola Bars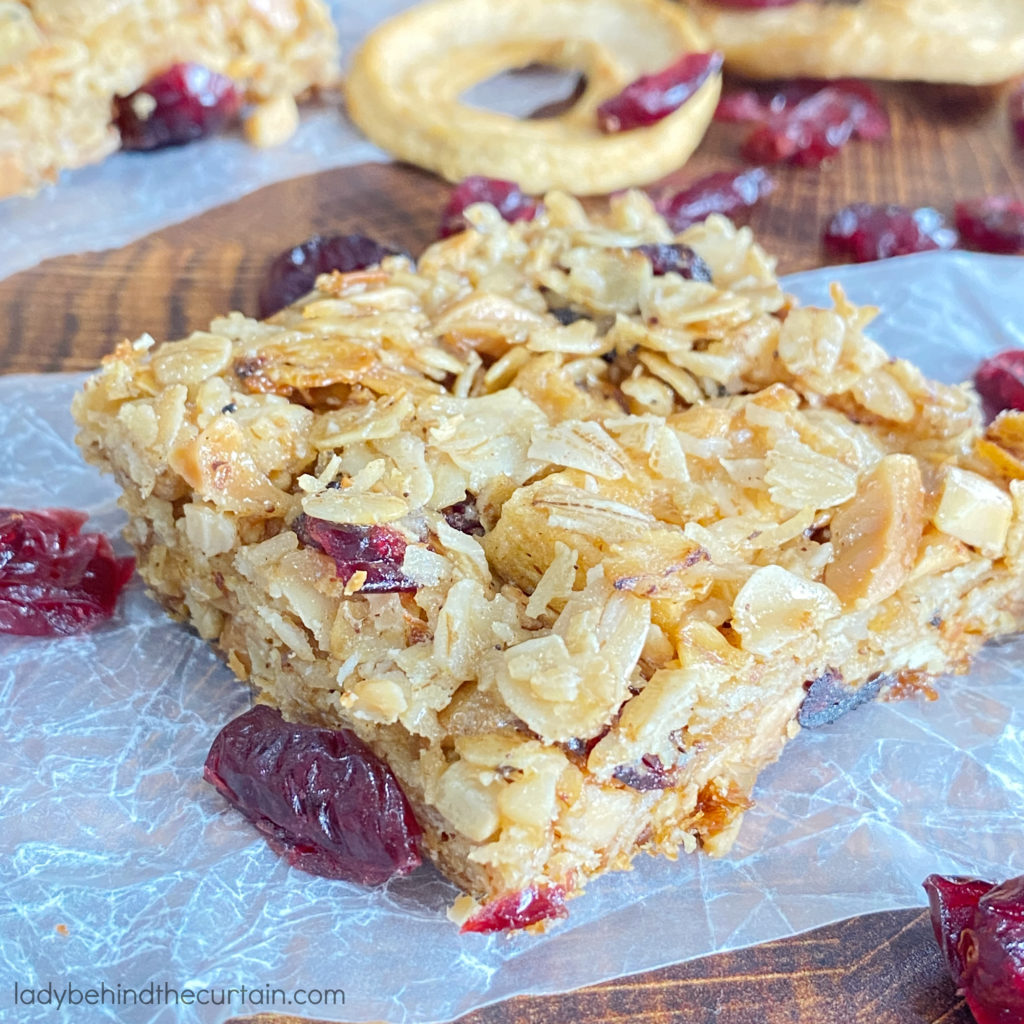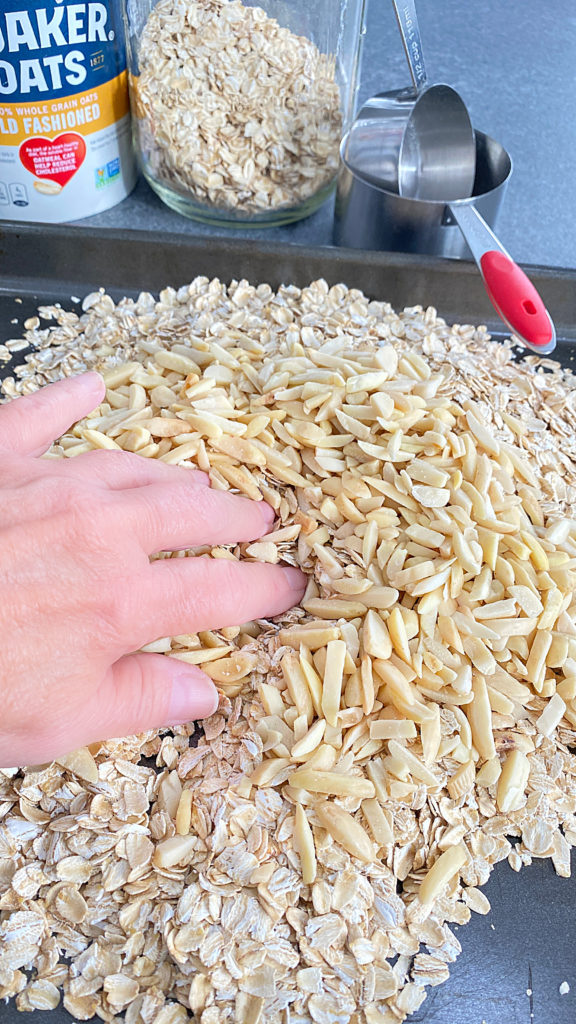 Spread the oats and almonds in a 15 x 10 inch baking pan and bake for 15 minutes or until toasted. Be sure to give it a stir every once in a while to ensure the mix is toasting evenly.
In a large bowl, whisk together the egg, butter, honey and vanilla. Mix in the sunflower kernels, fruits and flavorings, stir in the oat mixture.
Firmly press the granola into the pan. TIP: You'll want to use wet hands or place a piece of wax paper on top to prevent the mixture from sticking. Bake until set (about 13-18 minutes) •FULL PRINTABLE RECIPE BELOW•
Homemade Granola Bars Variations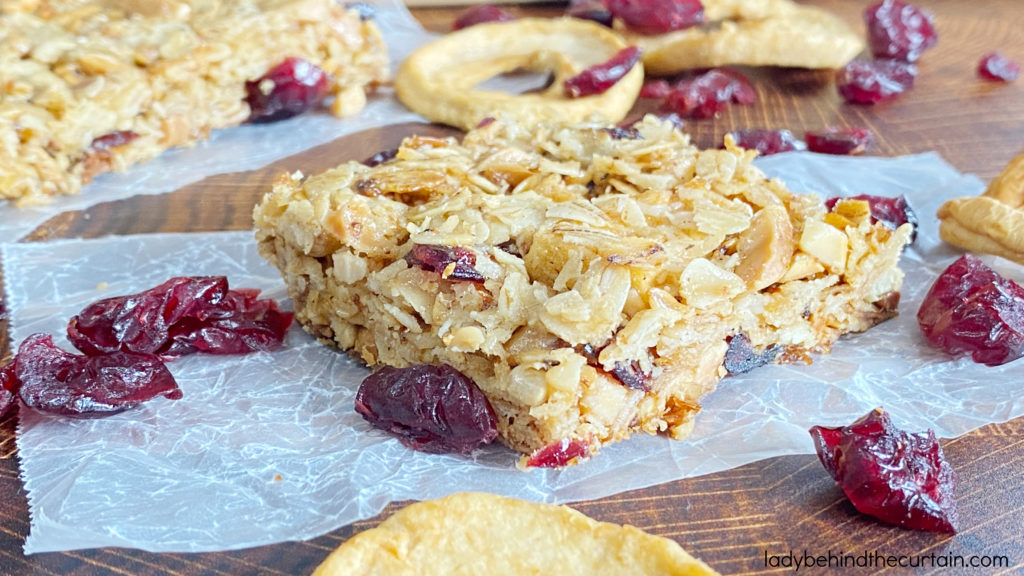 Change up the mix-ins! If you don't like the combinations of almonds, sunflowers kernels, coconut, dried apples and cranberries. Make your own combination. Feel free to use what you like. Make sure to use the same ratios that are used in the recipe. If the mix-ins are too large, or if you add too many, the bars won't hold together.
SOME OF MY FAVORITE COMBOS: •CHOCOLATE CHIPS AND DRIED CHERRIES •DRIED CRANBERRIES WITH WHITE CHOCOLATE AND CANDIED GINGER •DRIED BLUEBERRIES AND ALMONDS •SPICED NUTS •PRETZELS AND CHOCOLATE
How to Store Easy to Make Chewy Granola Bars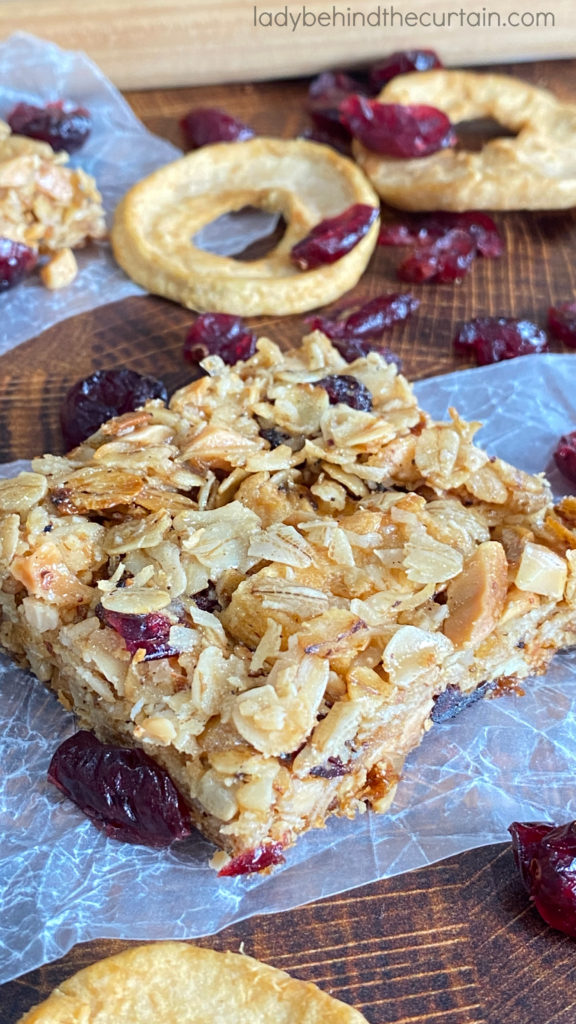 FAVORITE GRANOLA AND BAR RECIPES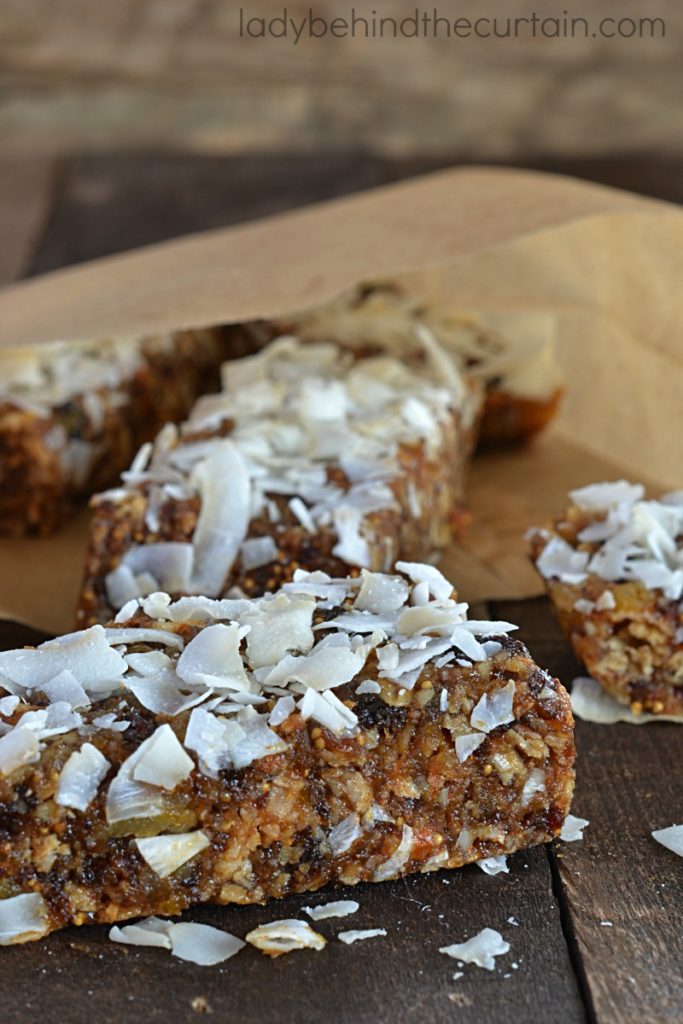 NEVER MISS A POST