Edible Pirate Treasure Chest
Edible Pirate Treasure Chest |  Make your own candy treasure chest complete with edible jewels to serve as the cutest cupcake topper at your next pirate themed birthday party!  Celebrate the new Pirates of the Caribbean movie in style!
These easy to make treasure chests are made with candy from the grocery store.
These Nugget candy bars are perfect!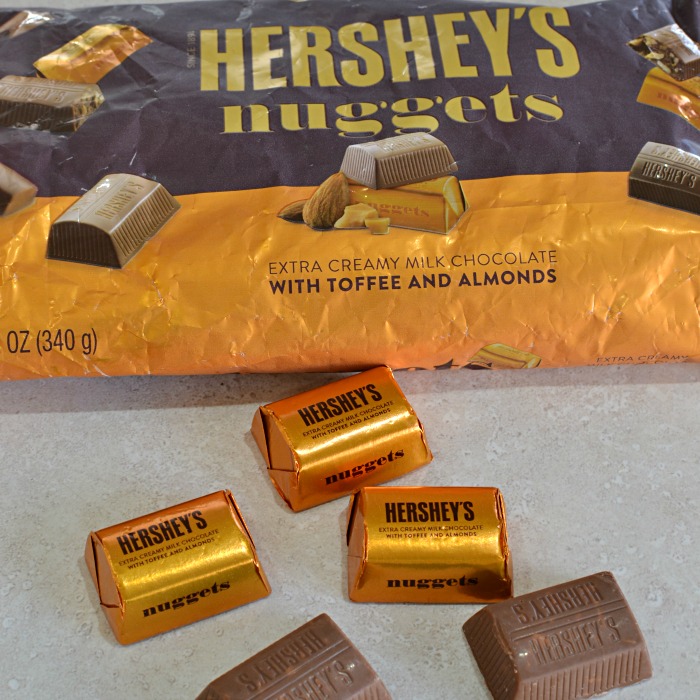 These crushed Jolly Rancher hard candies make beautiful jewels!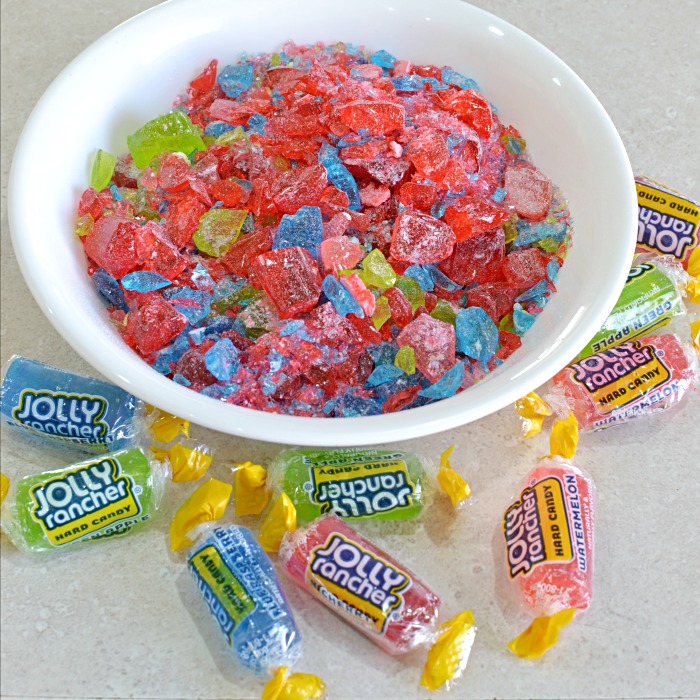 Using a dowel to keep the chest stable works great!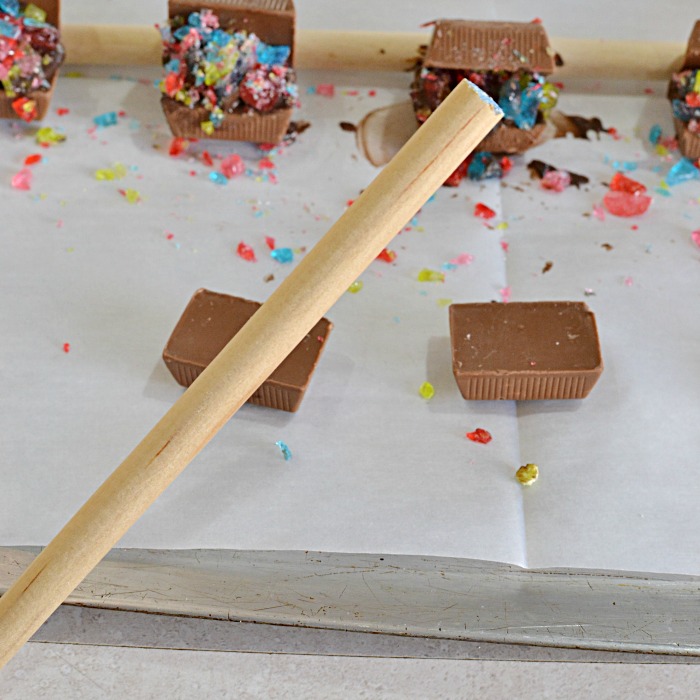 Add a small amount of melted chocolate.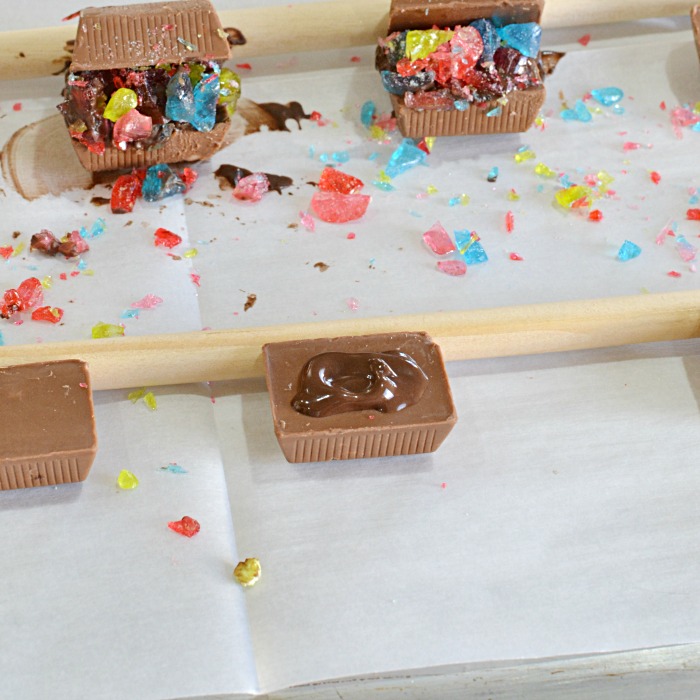 Add larger pieces of candy.
Add a line of melted chocolate to the back on the bottom piece.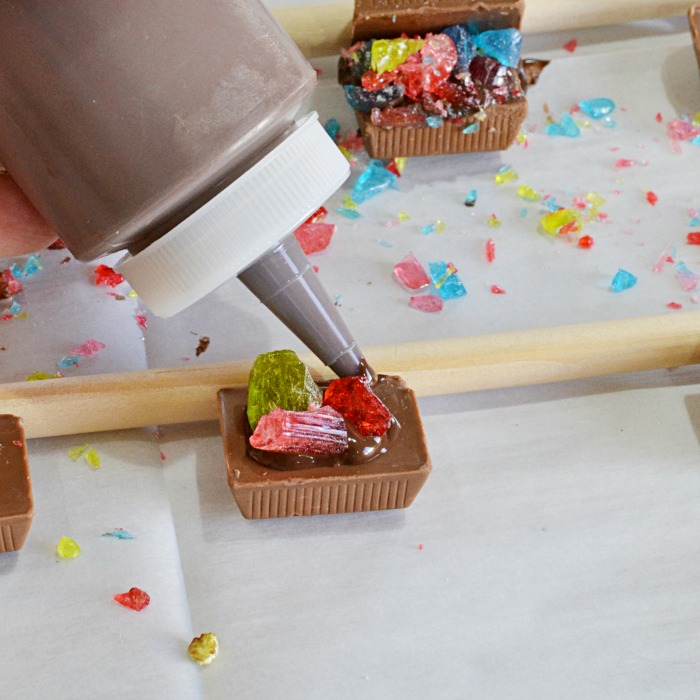 And the top piece.
Hold in place for a few seconds.
Sprinkle on the little bites to really make it sparkle.
Supplies:
40 Hersheys Nuggets
1 (12 ounce) bag dark chocolate candy melts
1 (7 ounce bag) Jolly Rancher hard candy, coarsely crushed
parchment paper
optional: dowels
Directions
Add hard candies to a zip top bag ( I used two bags and double bagged it).  Use a rolling pin or hammer lightly crush the candy.  Set aside.
In a medium microwave safe bowl melt *half* of the dark chocolate candy melts bag (about 1 minute 30 seconds).  Use the rest of the candy melts if needed.
Pour into a squeeze bottle or zip top bag (snip corner of zip top bag).
Line a cookie sheet with parchment paper.
OPTIONAL: Once the chest is complete it might have tendencies of leaning backward.  To hold in place lean the back of the chest up against a dowel.
On the flat side of the nugget add a patch of melted chocolate; sprinkle a few of the larger crushed candy bits.  Add a line of chocolate to the back of the piece of candy (chocolate bar).  Using the flat side of the candy (chocolate bar), press into the back side of the candy (chocolate bar) with the jewels to serve as the top of the chest.  While the chocolate is still soft add more jewels.
Set aside to harden; I do not recommend setting the candy in the refrigerator to harden as the hard candies may become runny.
Beautiful on a cupcake!
MORE FUN CUPCAKES
SECRET FISHING HOLE DEVIL'S FOOD CUPCAKES  2. MINI GUMBALL MACHINE CUPCAKES  3. MAI TAI CUPCAKES

NEVER MISS A POST!
Sign up for my newsletter (two per month) and receive my recipes in your inbox. Easy to see anytime and saved for safe keeping. Click Here and sign up today! —->>>>CURTAIN CALL NEWSLETTER