Elmo Vanilla Birthday Party Cupcakes
Elmo Vanilla Birthday Party Cupcakes | A delicious moist funfetti vanilla cupcake with the cutest Elmo frosting. The perfect birthday party cupcake!  Whether you're planning a Sesame Street Birthday Party or your child just loves Elmo these easy to make Elmo Vanilla Birthday Party Cupcakes will put a smile on any little ones face and that's what parties are all about….right?
Now you can create your child's furry fun lovin' friend for their birthday.  It's a lot easier then you may think.  Elmo is just the cutest thing….all furry and lovable.
My Grandson was in heaven!  Elmo is his favorite character and I was happy to bring that adorable smile to his face.
The first hurdle I had to overcome was working with fondant.  I had never worked with it and didn't know what to expect.  I was pleasantly surprised to find out it was easier then I thought and the cupcake came together super easy.  I found little tubs of orange and black fondant at Michael's.
For the nose I grabbed a small portion, rolled it into a ball and then shaped it into an oval shape.  Elmo's nose is really big so keep that in mind when making the nose.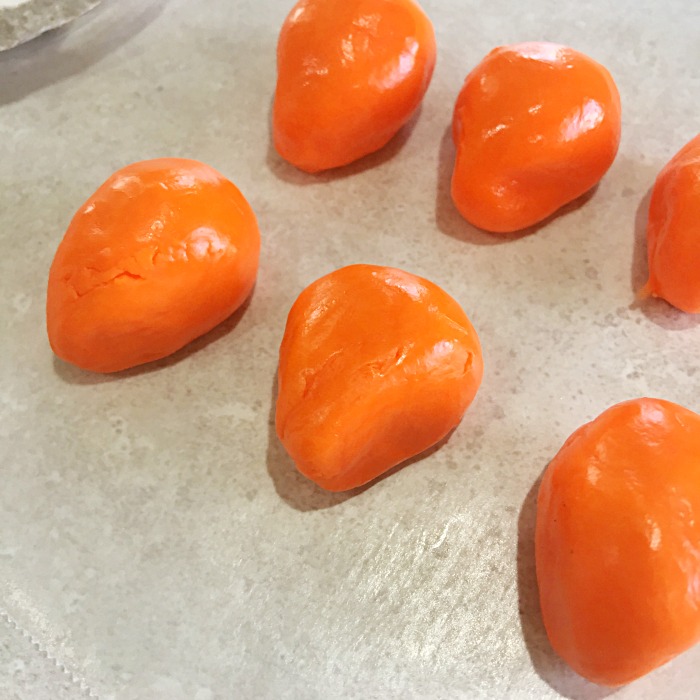 I lucked out with the eyes.  I found the Wilton giant eyes at Walmart.  I was so happy because that meant I didn't have to make them.
For the mouth I used a piece of cardboard (the back of a used tablet), I drew the shape of the mouth, cut it out, rolled a small portion of the black fondant and traced the mouth using the template with an pointed knife.  The fondant rolls better with a plastic rolling pin.
Here's the tip I used for the fur.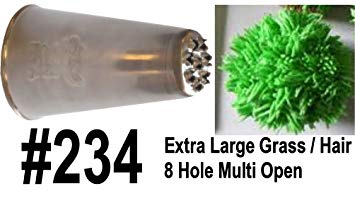 Now that all the face pieces are ready it's time to put it all together!  Place the mouth on the cupcake.  Using a large grass tip (#234) or star tip, add red frosting around the edge of the cupcake…..
Work your way to the center.  Make sure to leave the mouth visible.
Add the nose and eyes!

MORE PARTY CUPCAKE RECIPES
MARIO KART CUPCAKE PULL APART  2. DISNEY'S BEAUTY AND THE BEAST CUPCAKES  3. PIRATE TREASUE CHEST CUPCAKES
NEVER MISS A POST!
Sign up for my newsletter and receive my recipes in your inbox. Easy to see anytime and saved for safe keeping. Click Here and sign up today! —->>>>CURTAIN CALL NEWSLETTER