Filled Chocolate Easter Bunnies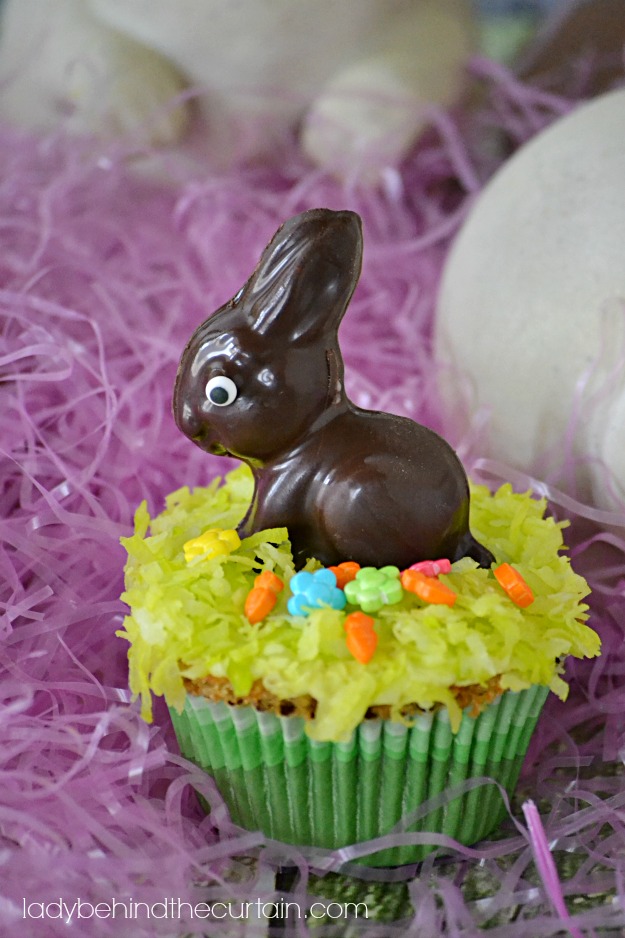 Making your own Filled Chocolate Easter Bunnies is a great way to customize Easter candy for each child.  Some may not like peanut butter or caramel but love raspberry cheesecake!  Follow along with my easy step by step tutorial on how to make Filled Chocolate Easter Bunnies.
First you'll need to start with the best chocolate.  I use Dark Chocolate from Chocoley.  Chocoley is an online provider of gourmet chocolate ingredients and candy making supplies.  Like the cute 3D Fat Sitting Bunnies I used.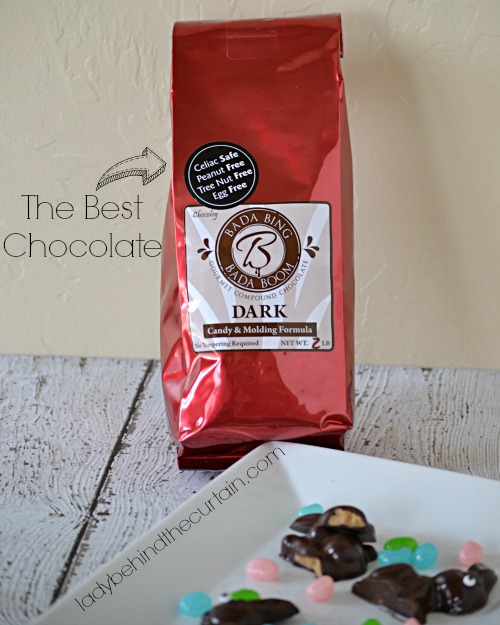 The best way to melt your chocolate is with a double boiler.  Heat water in the bottom of a 2 quart pan, use a bowl that will fit on top (using a bowl with a lip will help)  Make sure the boiling water does not touch the bottom of the bowl.  Add chocolate.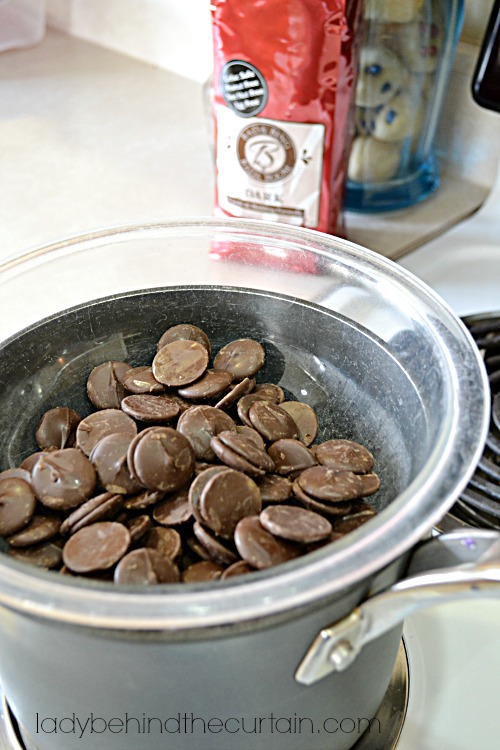 Stir frequently, don't overheat.  Cook until just melted and creamy. Carefully remove the bowl from the pan.  NOTE:  When not using the chocolate place the bowl back on top of the pan with the hot water.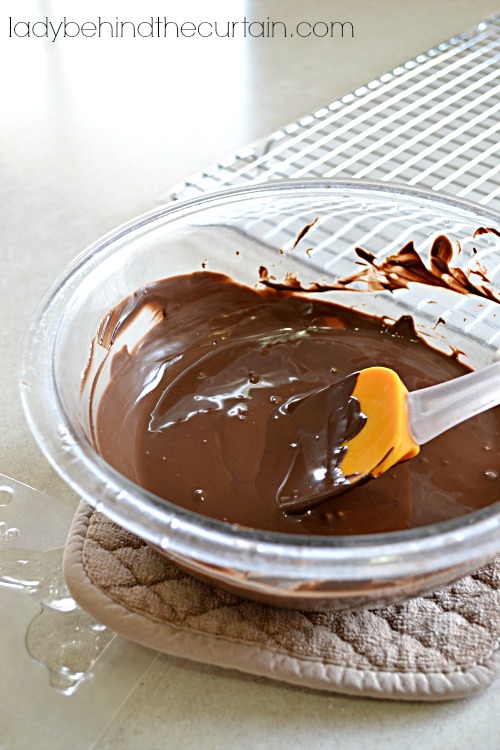 With a teaspoon place some of the chocolate in the mold.  Use a clean small paint brush to bring the chocolate up the sides and to the edges.  Hold the chocolate mold upside down and tap out any excess chocolate.  Lay right side up on the counter and tap chocolate back into position (this also will get rid of any air bubbles).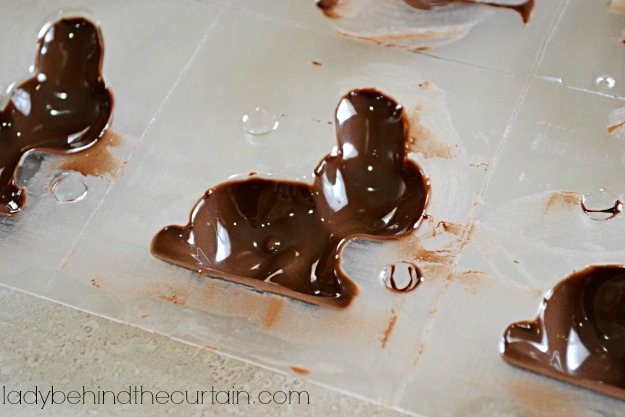 Place in the refrigerator to harden about 5 minutes.
Fill with your favorite filling.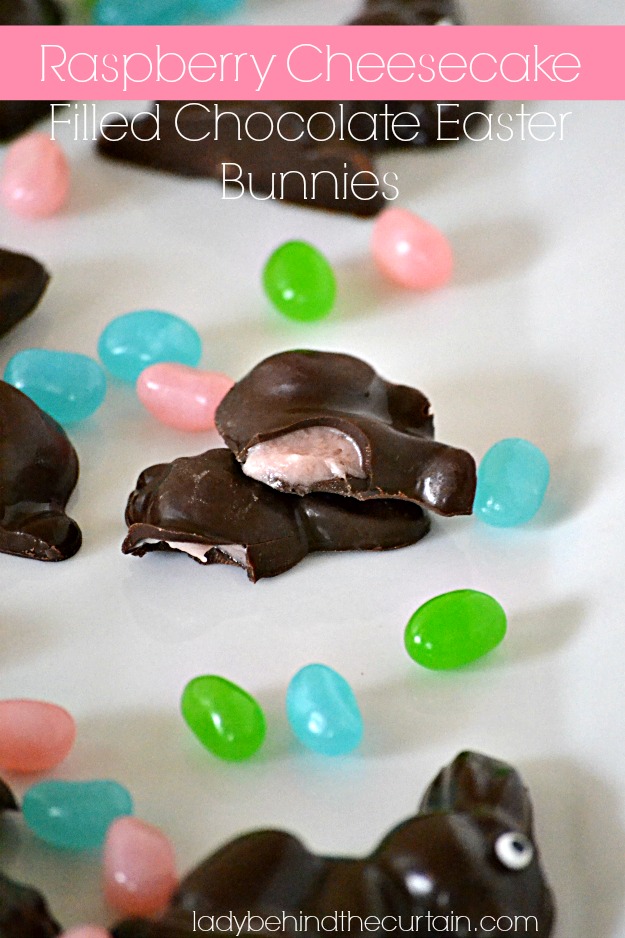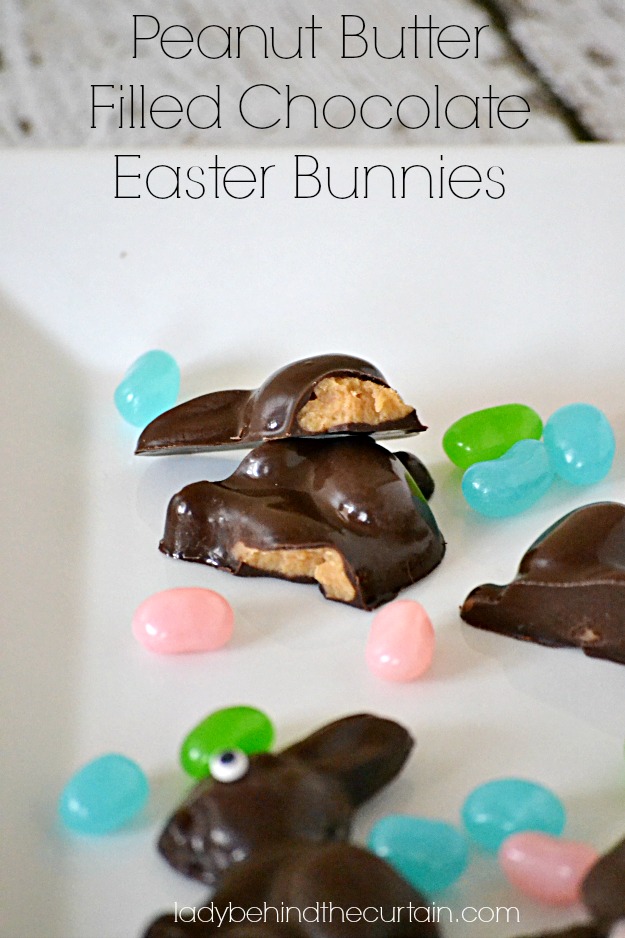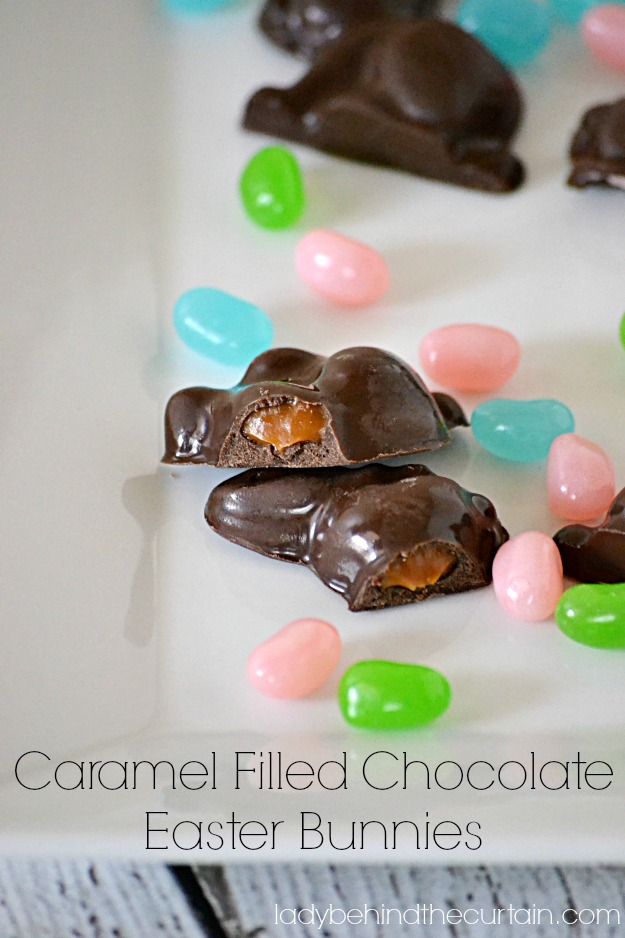 Carefully spoon melted chocolate over filling, making sure to fill around the edges.  Tap on counter to settle the chocolate.  Place in the refrigerator to harden.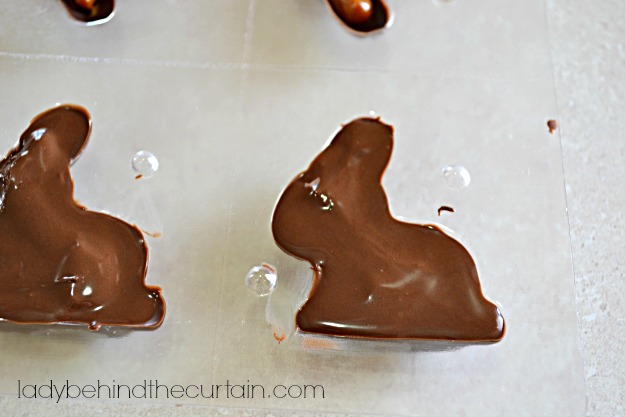 Turn chocolate mold upside down to release chocolate bunnies.  TIP: If the bunnies come out with little jagged edges.  Use the warmth of your fingers to make the edges smooth buy lightly rubbing around the edge.
If you have sugar eyes, take a toothpick, dip it in the melted chocolate and transfer to where the eye will be placed.  Using tweezers, put eye in place.  Let dry.
Give these cute bunnies as gifts by cutting a piece of cardboard placing it in the bottom of a party favor bag, then adding Easter grass and a bunny.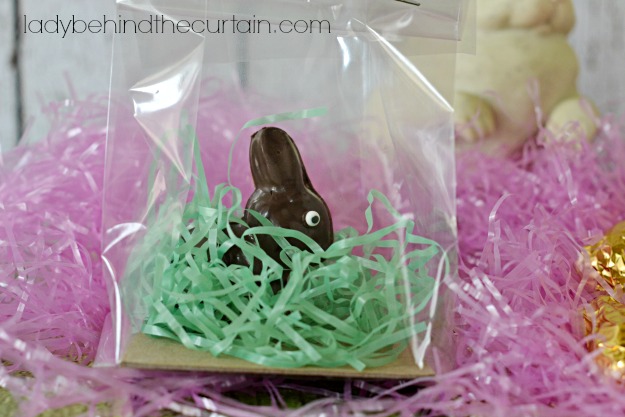 Wrap each bunny in candy wrappers.  You can find gold chocolate candy wrappers at your local craft store on the candy making aisle.
Use these cute bunnies as cupcake toppers for these delicious PINEAPPLE CARROT CUPCAKES.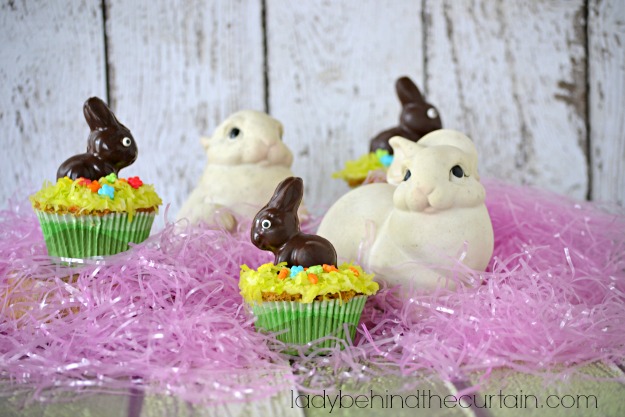 TO DYE COCONUT:
Ingredients
2 cups coconut
8 drops neon green food coloring
1 teaspoon water
Directions
Place coconut in a zip top bag, add food coloring and water.  Close up the bag and massage the food coloring  into the coconut.  Spread out on wax paper to dry the food coloring.