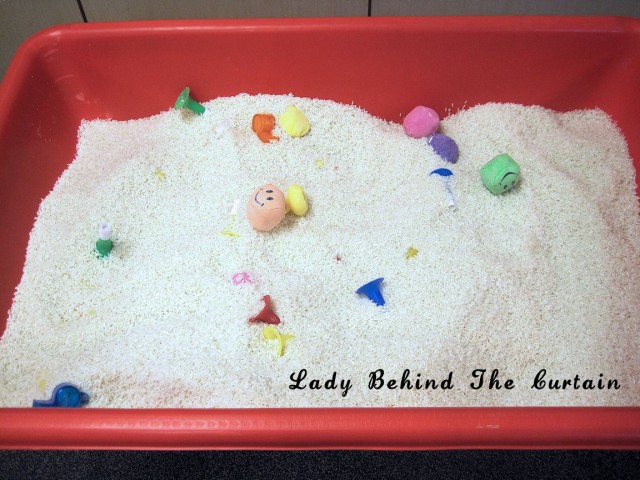 A big bin full of rice with little treasures hidden inside!
NOTE:  What I did was find medium sized toys; rubber ducks, cars (things that would be easy for little ones to find) then I took a picture of each toy, printed it on card stock, cut the pictures into squares and laminated them so they could be used for many years.
Object: The object of this game is to dig and find the drawn item on the card.
Age Group: 7 years and under
Find It Game Rules
1.Each player draws a card.
2.To make the game a little more exciting the Volunteer (you) can yell GO!  Even though their is no set time.
3.In this room EVERY Child  is a WINNER!  The child can search until they find the item.  If it takes too long you or the parent can help.
4.The player receives      5  Tickets
5.When the players turn is over please reposition the toys to be buried.