Firecracker Burgers | This tasty burger has a little surprise inside.  This burger is the perfect bar food.  With two of your favorites in one!  First a burger and then the surprise… A jalapeno popper!  A fun burger for a summer barbecue, tailgating party or 4th of July.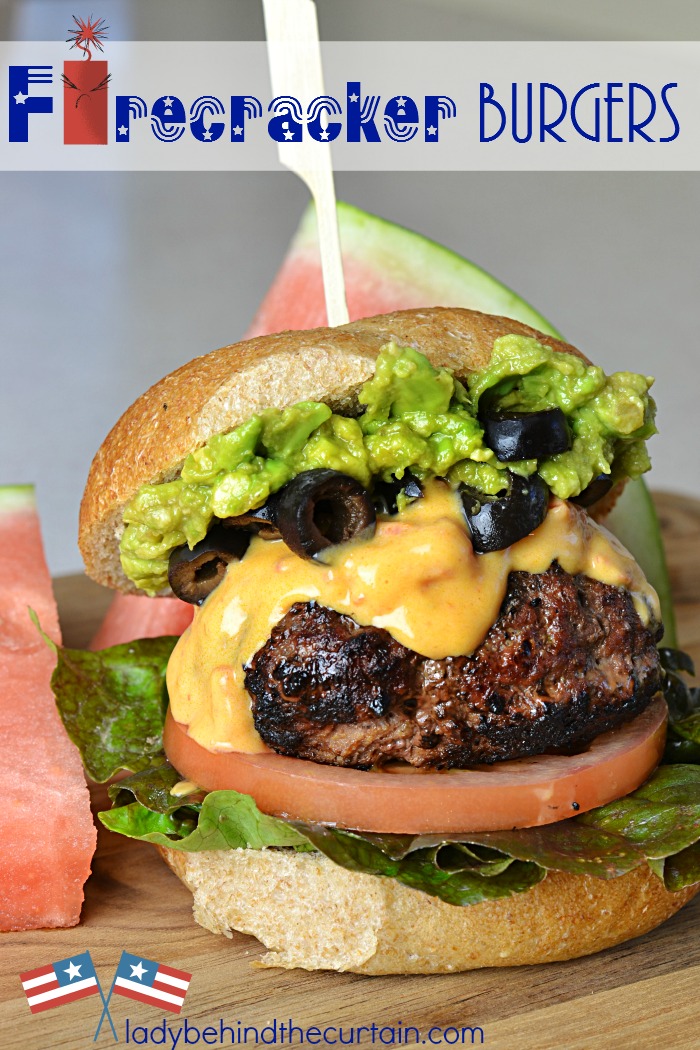 No need to mess with making a popper.  Just use your favorite store bought one from the grocery store freezer section.  Make sure the popper is defrosted before adding it to your burger.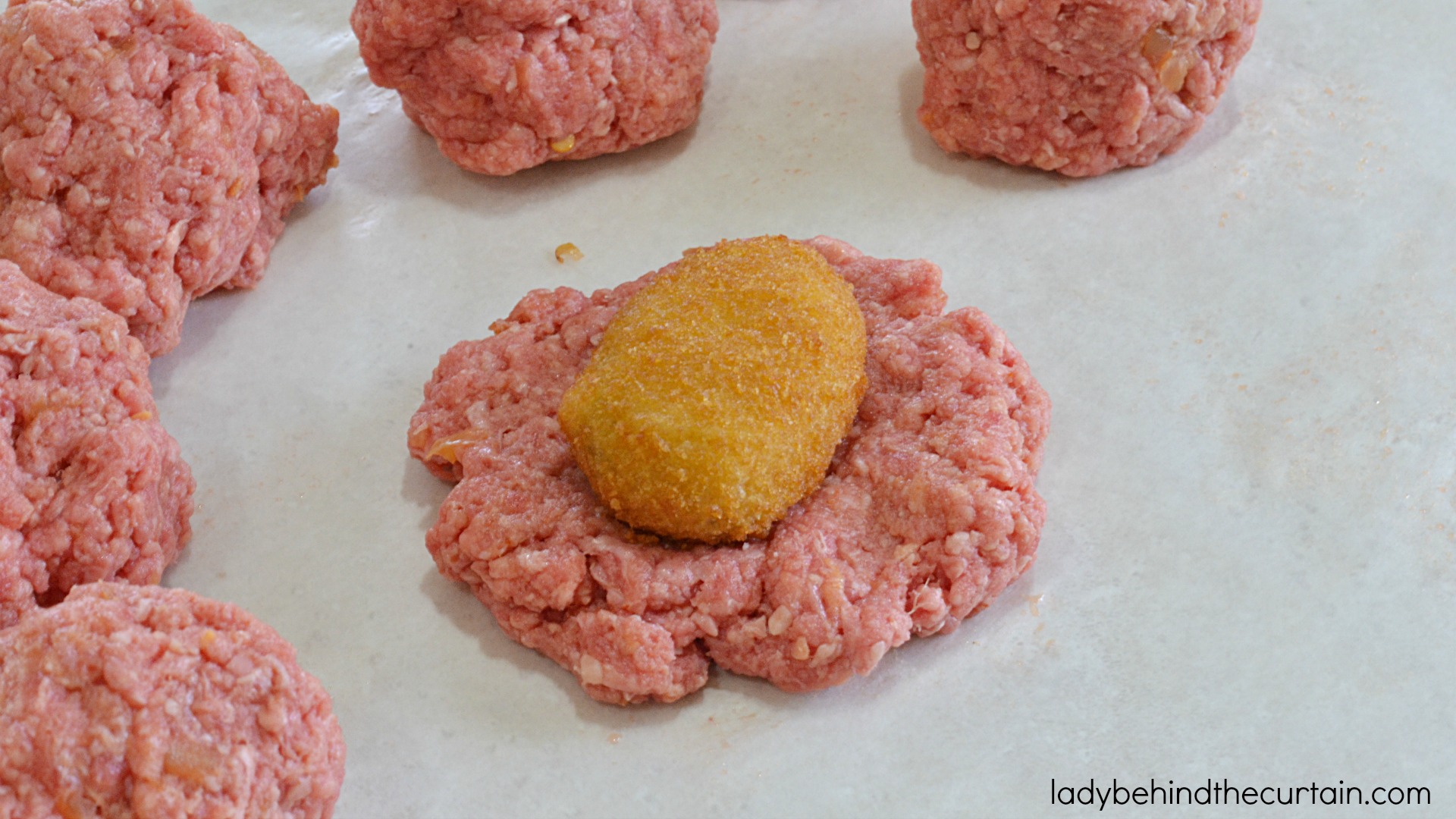 Wrap the beef around the popper and grill.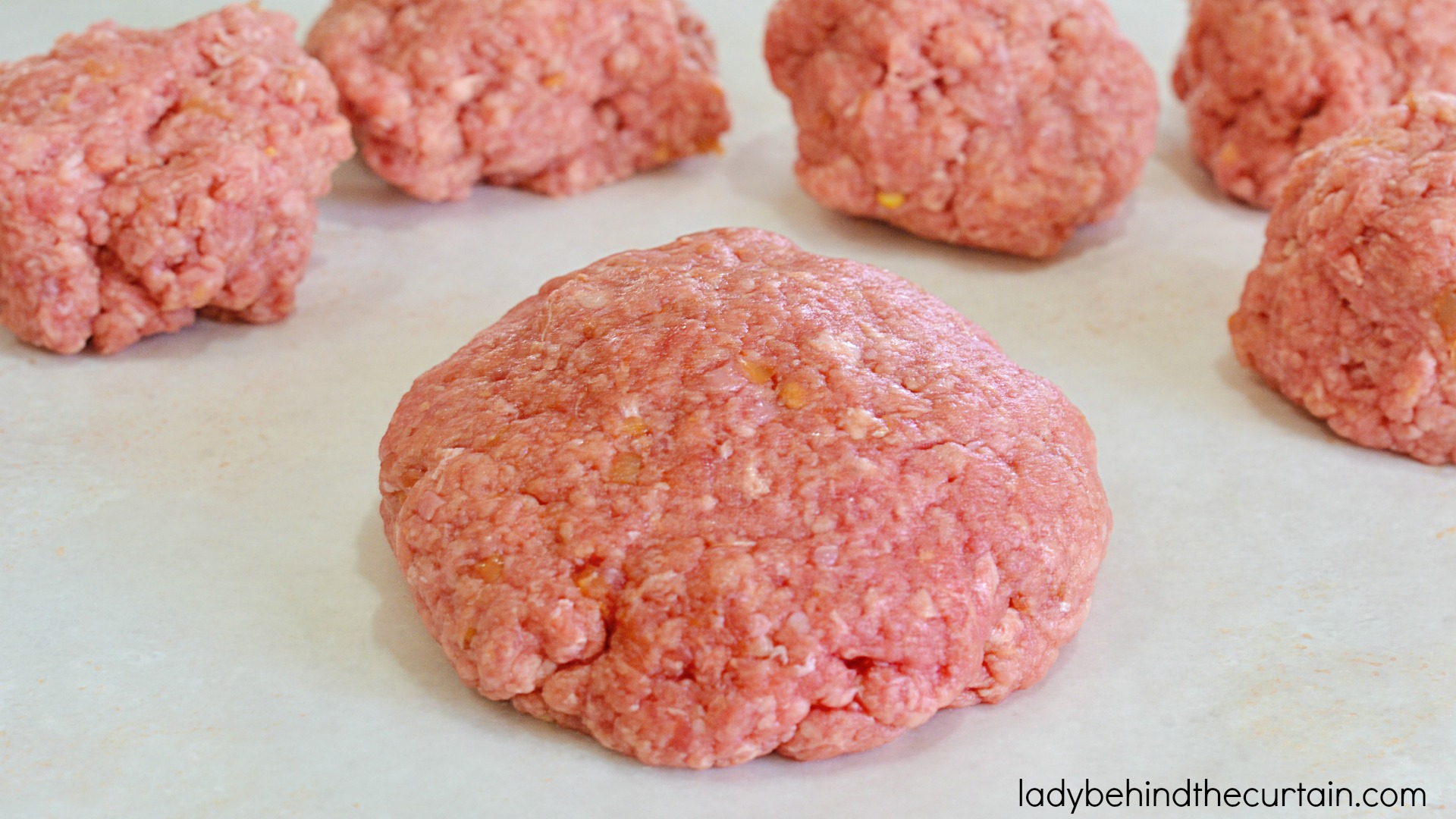 THE TOPPINGS!  Oh my the glorious toppings!  Starting with an avocado spread, olives, con queso, and a juicy slice of tomato.  What more could you want from a burger except maybe thinly slice red onion!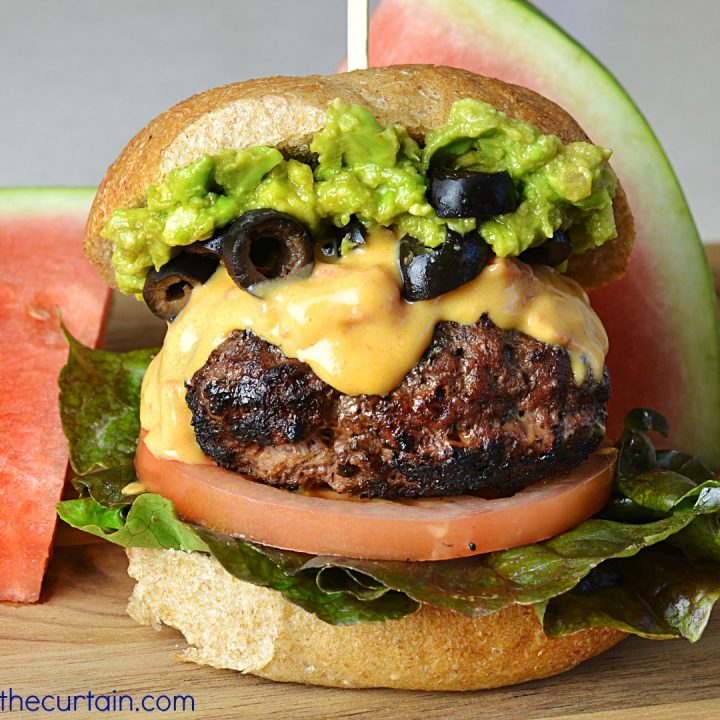 Firecracker Burgers
Ingredients
For the Burgers:
1 pound ground beef
1/4 cup salsa
4 frozen breaded jalapeno poppers, thawed
4 hamburger buns, toasted
For the Avocado Spread:
2 medium avocados
2 tablespoons salsa
For the Burger Toppings:
lettuce
1/4 cup salsa con queso dip, heated
tomato, sliced
black olives
lettuce
1/4 cup salsa con queso dip
tomato slices
black sliced olives
sweet onion, thinly sliced
Instructions
For the Burgers:
Combine the beef and salsa; shape into four patties.
Place a jalapeno popper in the center of each patty; wrap beef around popper forming a ball.
Reshape into patties and grill.
For the Avocado Spread:
In a medium bowl smash avocado with a fork; spoon salsa on top and stir to mix.
To Build the Burgers:
On the top bun, spread on some of the avocado, sprinkle on some olives and lay a slice of tomato on top.
On the bottom bun, place lettuce, patty and con queso.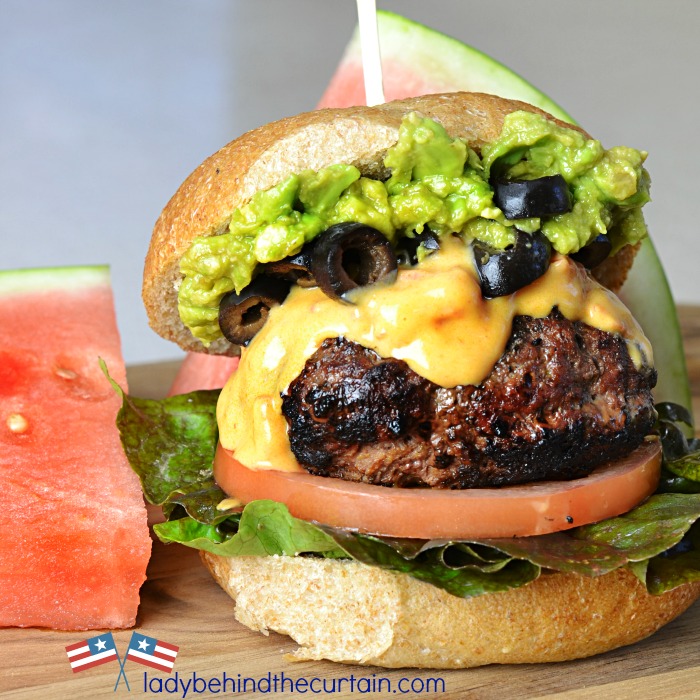 MORE BURGER RECIPES
SHRIMP BOIL BURGERS  2. FRIED GREEN TOMATO BURGERS  3. PAD THAI CHICKEN BURGERS