Firecracker Burgers | This tasty burger has a little surprise inside.  This burger is the perfect bar food.  With two of your favorites in one!  First a burger and then the surprise… A jalapeno popper!  A fun burger for a summer barbecue, tailgating party or 4th of July.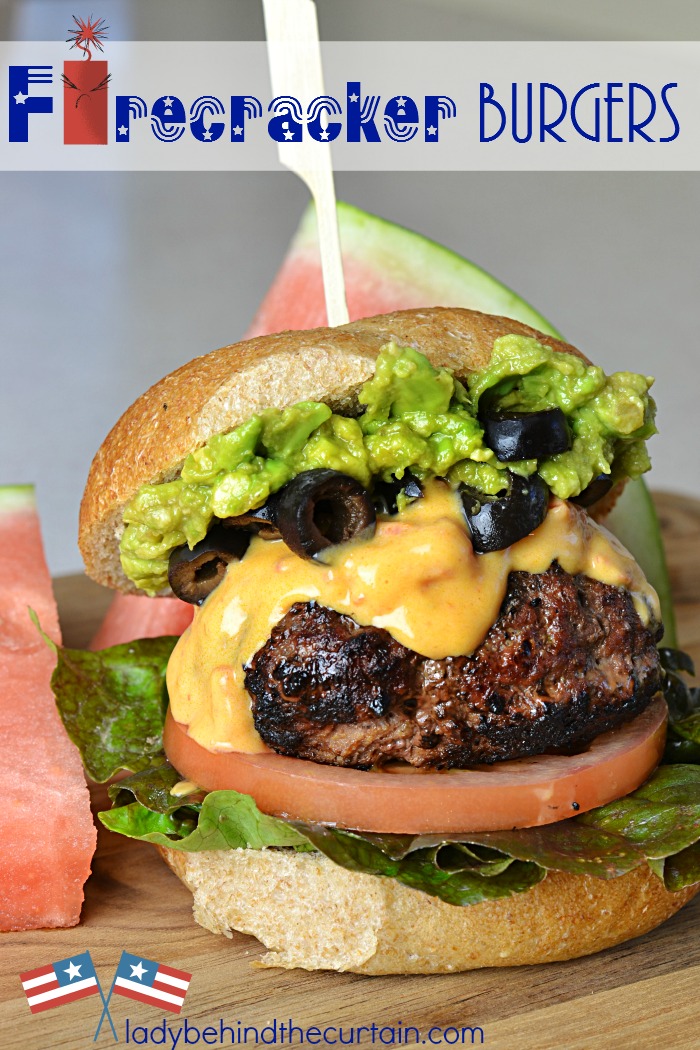 No need to mess with making a popper.  Just use your favorite store bought one from the grocery store freezer section.  Make sure the popper is defrosted before adding it to your burger.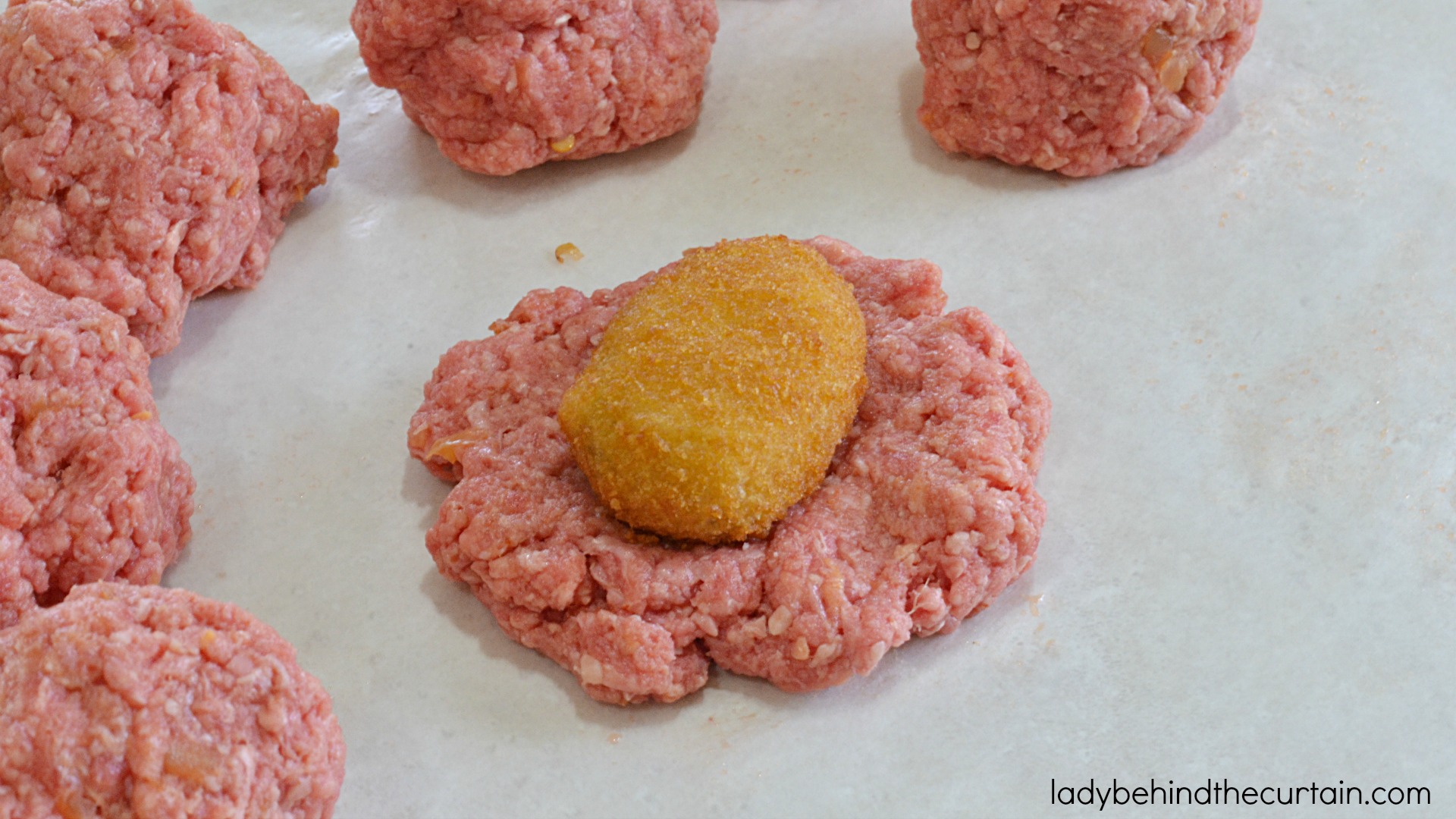 Wrap the beef around the popper and grill.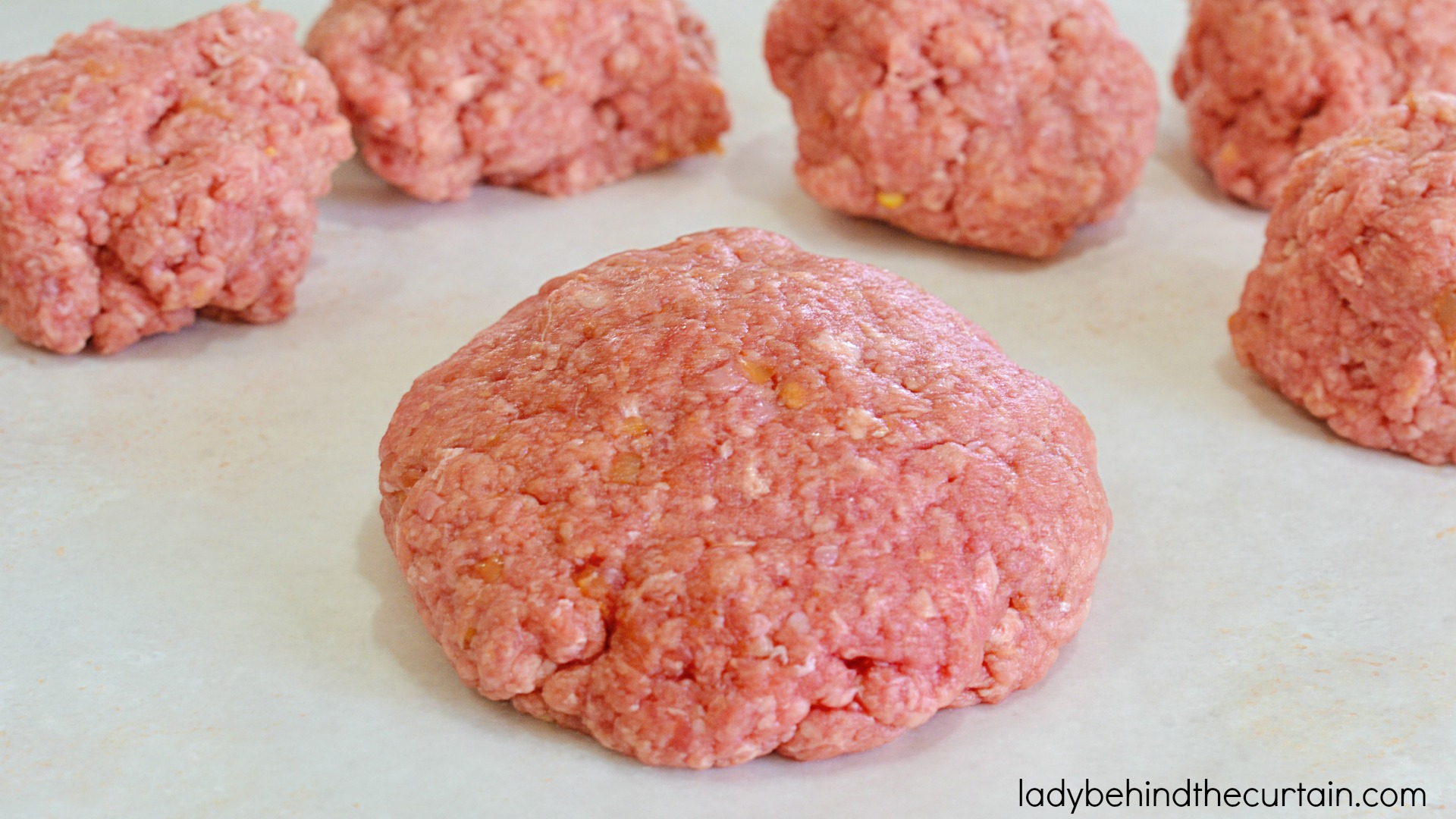 THE TOPPINGS!  Oh my the glorious toppings!  Starting with an avocado spread, olives, con queso, and a juicy slice of tomato.  What more could you want from a burger except maybe thinly slice red onion!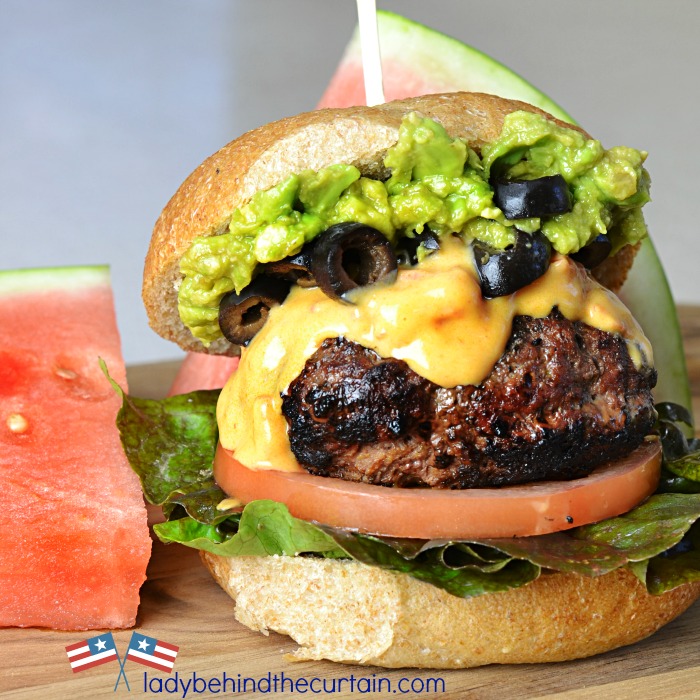 MORE BURGER RECIPES
SHRIMP BOIL BURGERS  2. FRIED GREEN TOMATO BURGERS  3. PAD THAI CHICKEN BURGERS