Flamingo Toss Game (All Ages)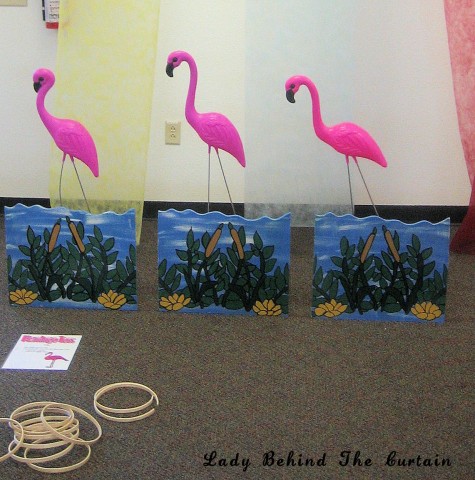 This game would fit in perfect with a tropical themed party!
I turned plastic buckets upside down, drilled holes on the side and laced the metal legs through it.  The wood is in a L shape with hinges for easy storage.  The buckets will help keep the front portion of the wood upright.  Of course your could use artificial plants to hide the buckets.
The goal is to get as many hoops to hang on the flamingos neck as the kids are given.