Four Easy Game Day Entertaining Recipes with Ragu®
Four Easy Game Day Entertaining Recipes with Ragu® | We have a tradition in our home.  When the "big" game day arrives I make lots of appetizers and because I want to enjoy the game too….this year I came up with four easy recipes using Ragu® Traditonal Sauce!  These recipes are super easy to make and with such a variety (from pizza to fried polenta) everyone will have a great time!
I found a three pack of Ragu® Traditional Sauce at Sam's Club.  SCORE!  It was perfect!  I had just the right amount of sauce I needed to create all four recipes!  So….I bought two!  I love the stock-up convenience that comes from shopping at Sam's Club!  Plus, I know I can trust Ragu® for it's history of traditional quality ingredients.  That's why when I'm planning a game day party I use Ragu®.  It makes carrying on our Game Day Traditions easy!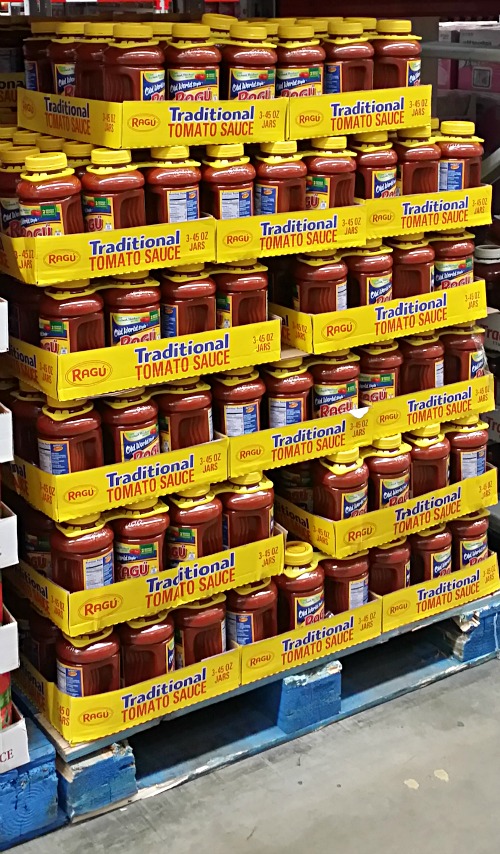 As the guests arrive I had a dipping station set up.  Complete with bread sticks and mozzarella sticks.  Using the Ragu® Traditional Sauce as my base, I made a Sriracha sauce, Ranch sauce and added a dish with plain sauce.
SEMI HOMEMADE SRIRACHA AND RANCH MARINARA DIPPING SAUCE (link)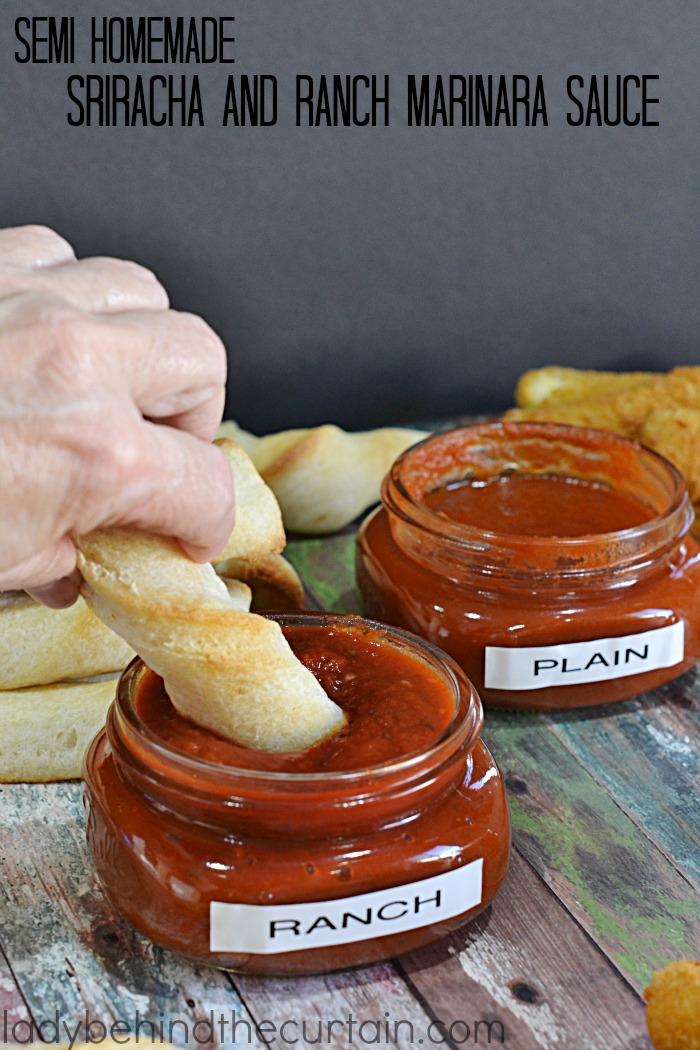 __________________________________________________________
Toasted Bread Pizza Rounds |  Serve up these crunchy flavorful appetizers to your hungry game watchers!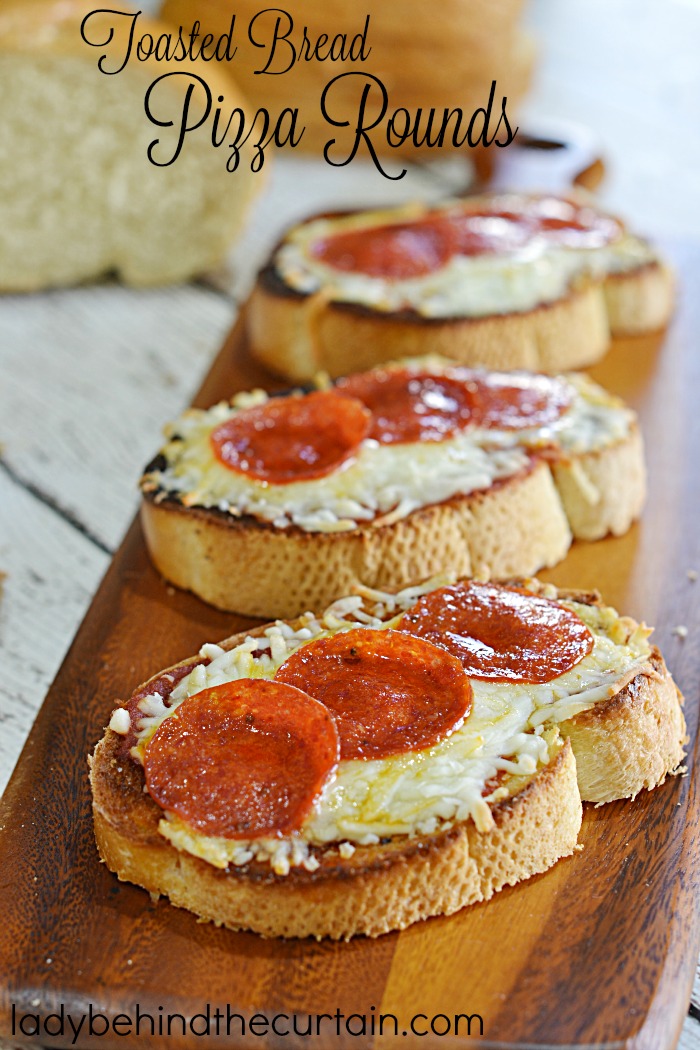 TOASTED BREAD PIZZA ROUNDS
Makes approx. 12 Pizzas
INGREDIENTS
1 loaf of Italian bread
olive oil
salt
pepper
Ragu® Traditional Sauce
mozzarella cheese, shredded
pepperoni
INSTRUCTIONS
Slice bread into 1-inch thick slices.
Place on a baking sheet lined with parchment paper.
Brush olive oil on top of each piece.
Sprinkle with salt and pepper.
Broil until lightly toasted.
Turn oven to 400°.
Add sauce, cheese and pepperoni.
Bake until cheese is melted.
__________________________________________________________
EASY FRIED BASIL AND GARLIC POLENTA APPETIZER (link)
I used store bought ready made polenta, dipped them in seasoned bread crumbs, fried them and added a drizzle of sauce to create an incredible appetizer!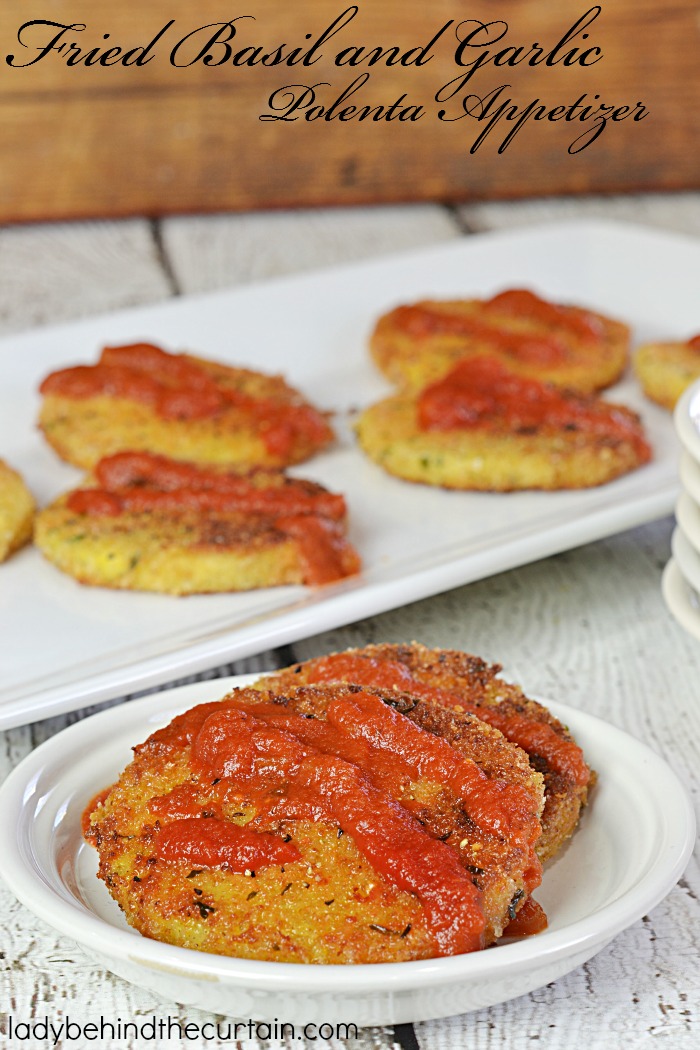 EASY SAUCY MEATBALL SANDWICHES (link)
These delicious sandwiches will definitely have your guests up out of their chairs cheering!
This is a sponsored conversation written by me on behalf of Ragu®. The opinions and text are all mine.