Fresh Pumpkin Butter |  This fresh twist on the traditional apple butter makes the perfect hostess gift, and is a wonderful spread for toast and muffins.  This Pumpkin Butter is smooth, thick, creamy and tastes very much like pumpkin pie.  Quite essentially Fall in a jar!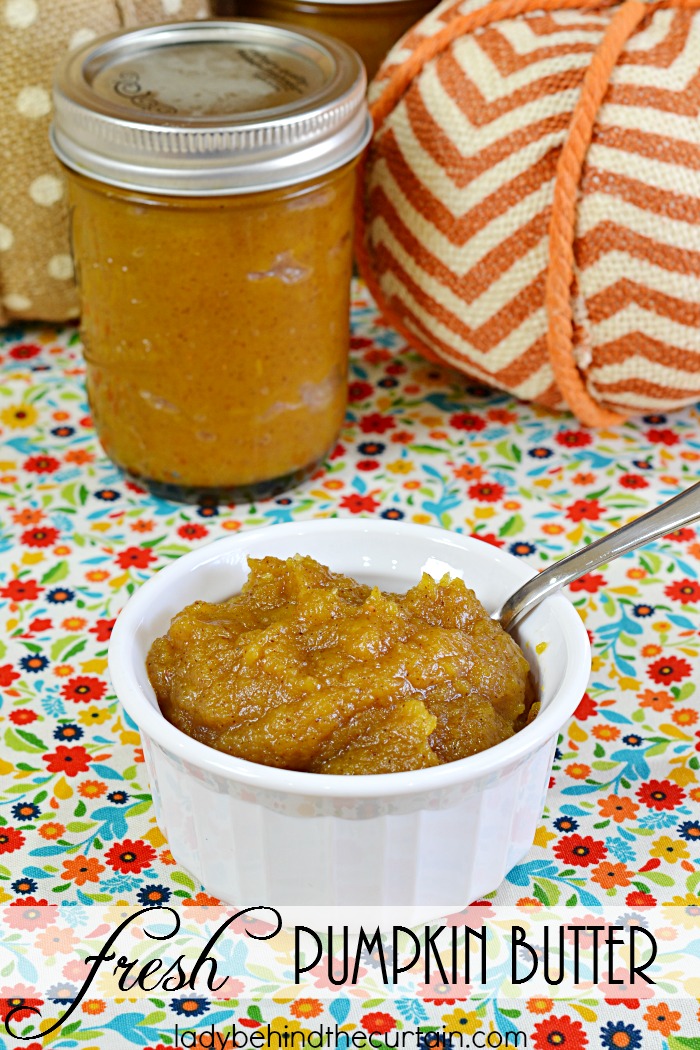 Create a wonderful breakfast in a basket by also adding a jar of my All Purpose Baking Mix.  With this mix they can make waffles, biscuits and muffins.  Also add my Earl Grey Spice Tea.  The perfect way to say "Thank You"!  For an added bonus how about my Slow Cooker Apple Butter?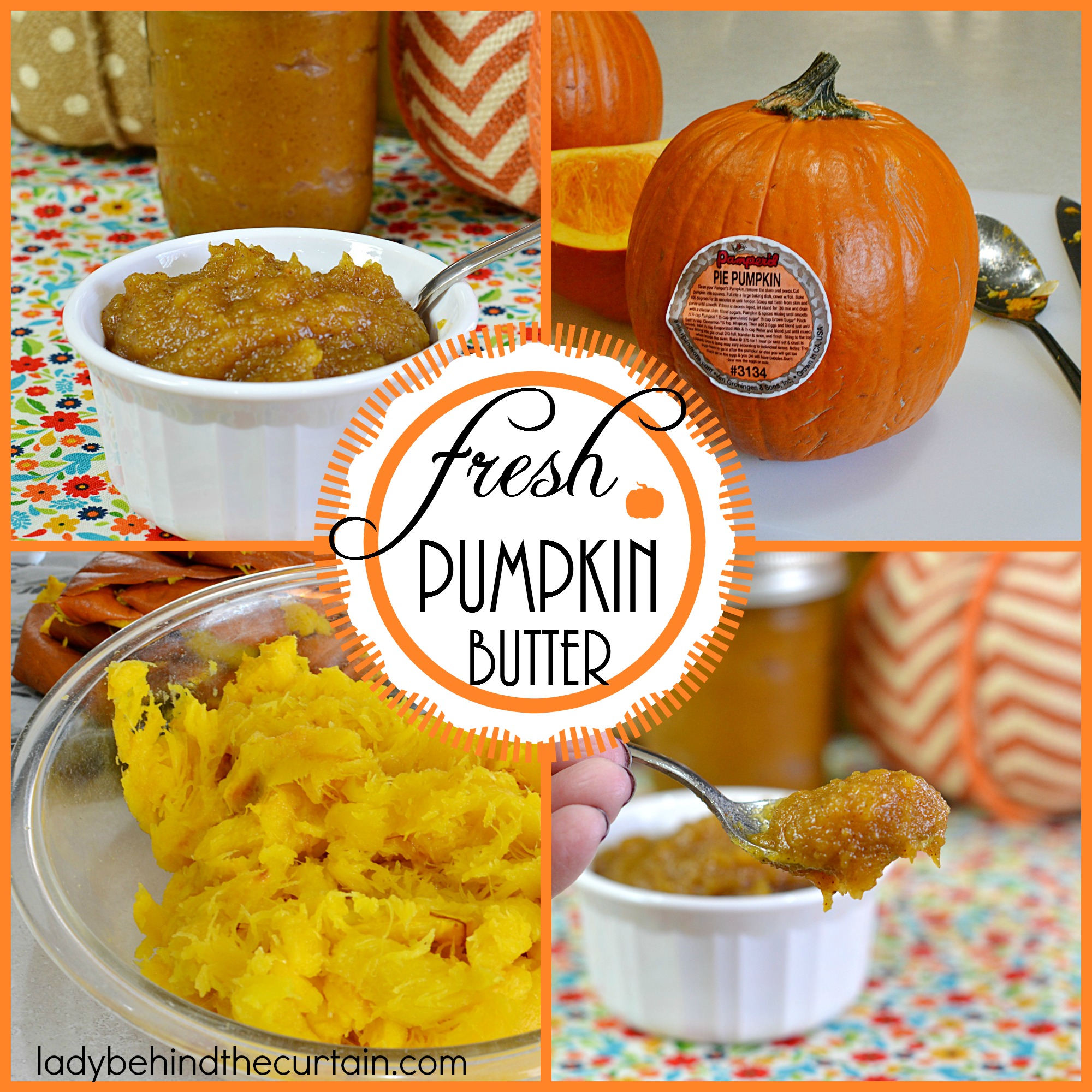 Guess what?  This Fresh Pumpkin Butter will last up to TWO WEEKS in the refrigerator!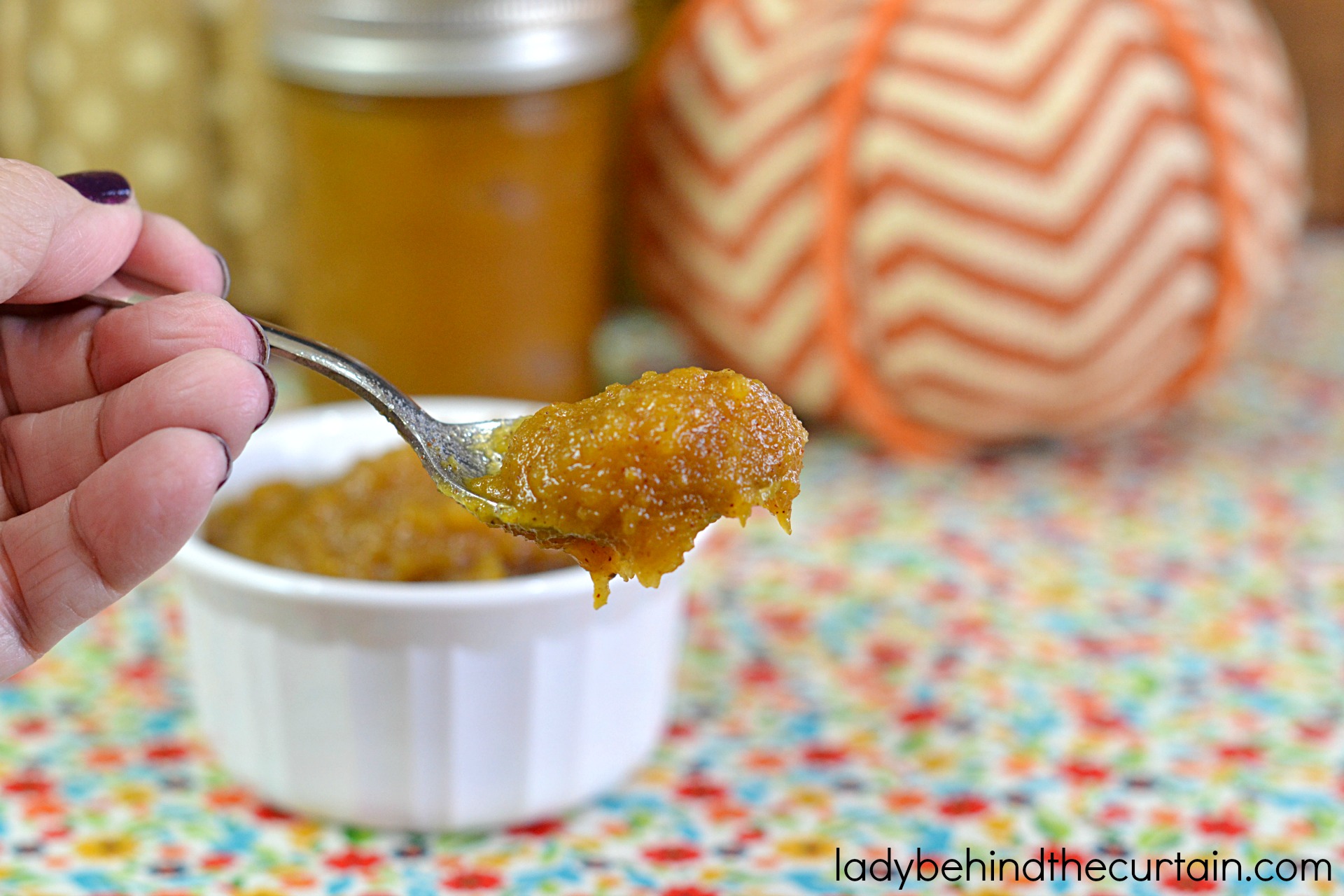 Start with a fresh sugar pumpkin.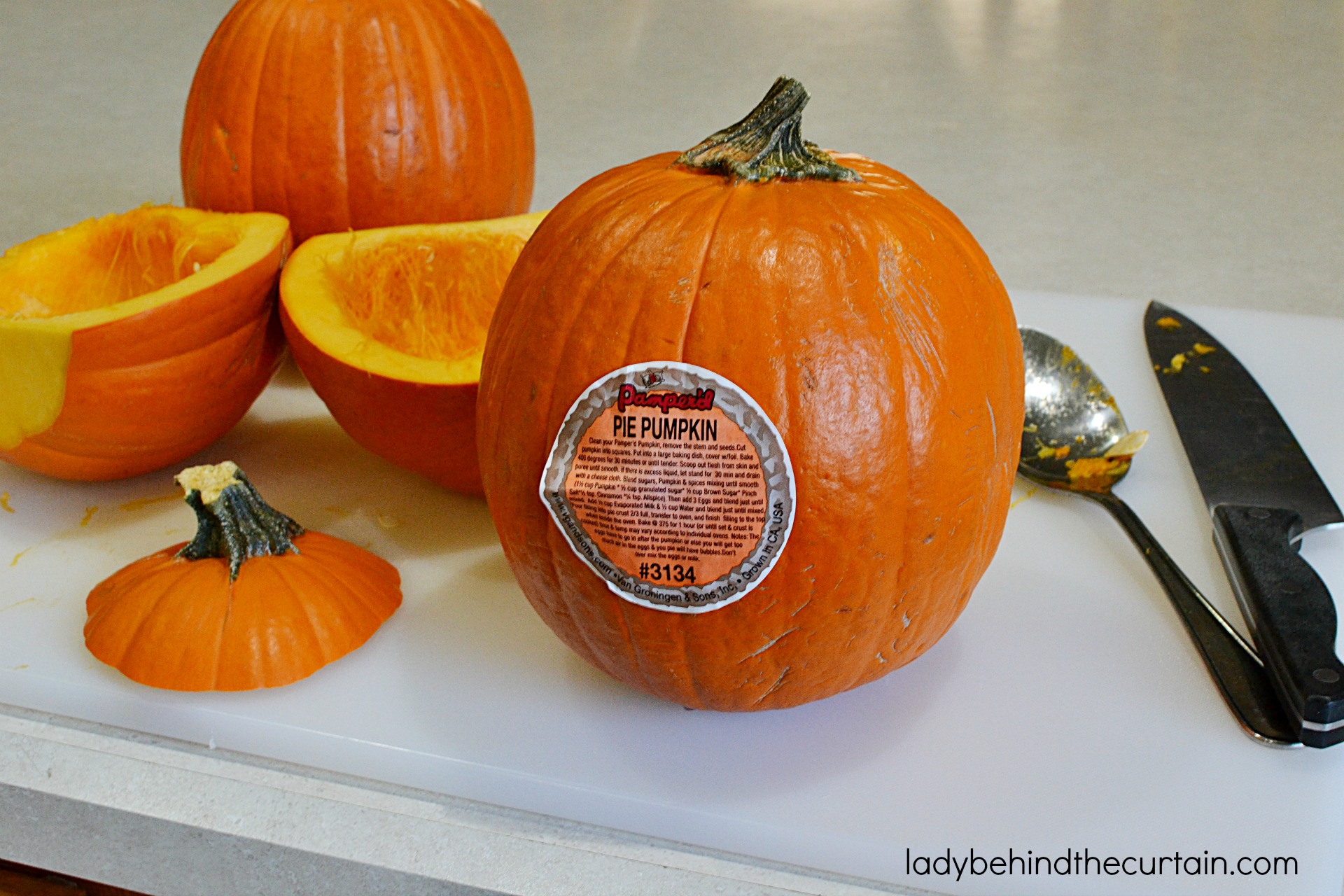 Take out the seeds; cut in half and bake until fork tender.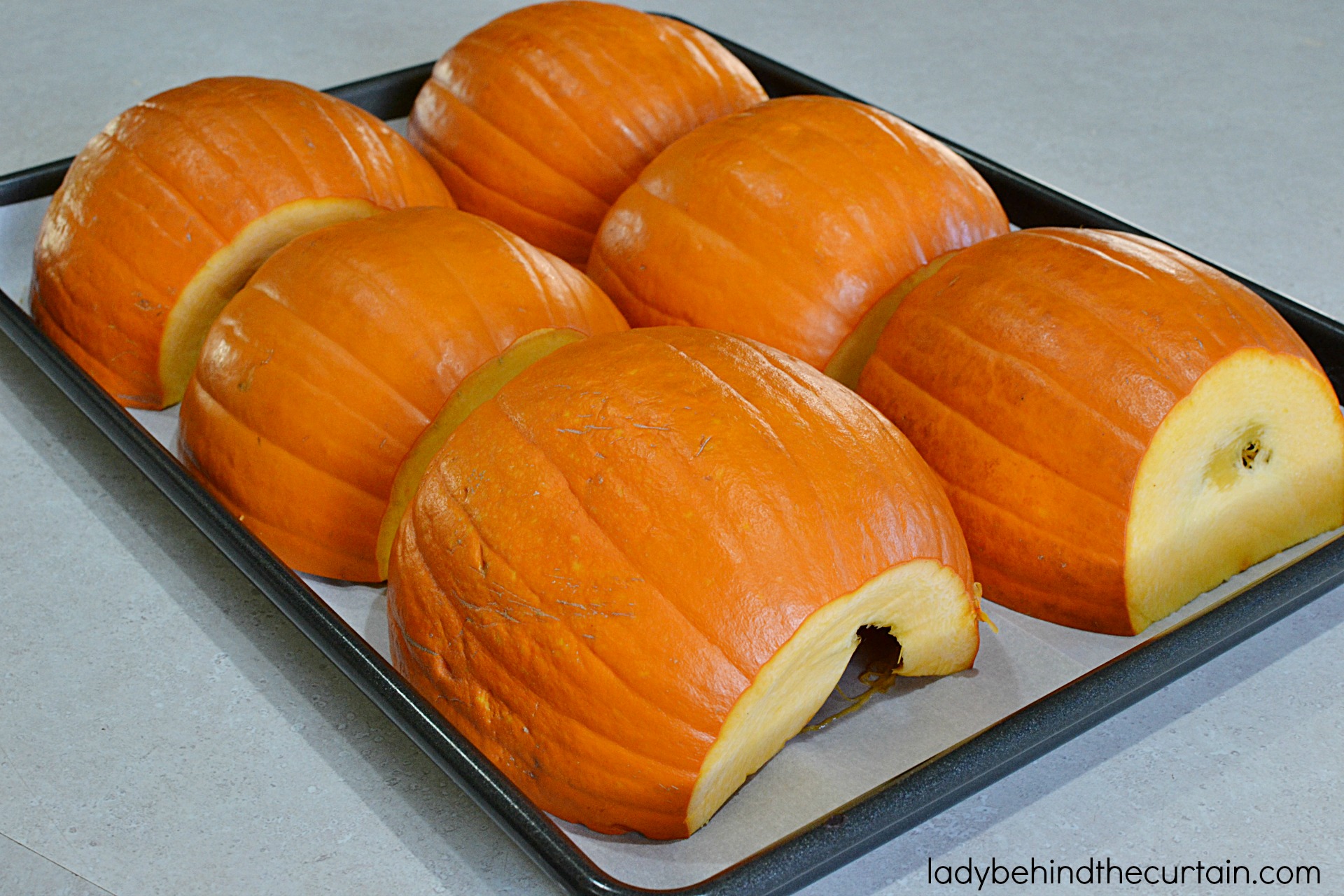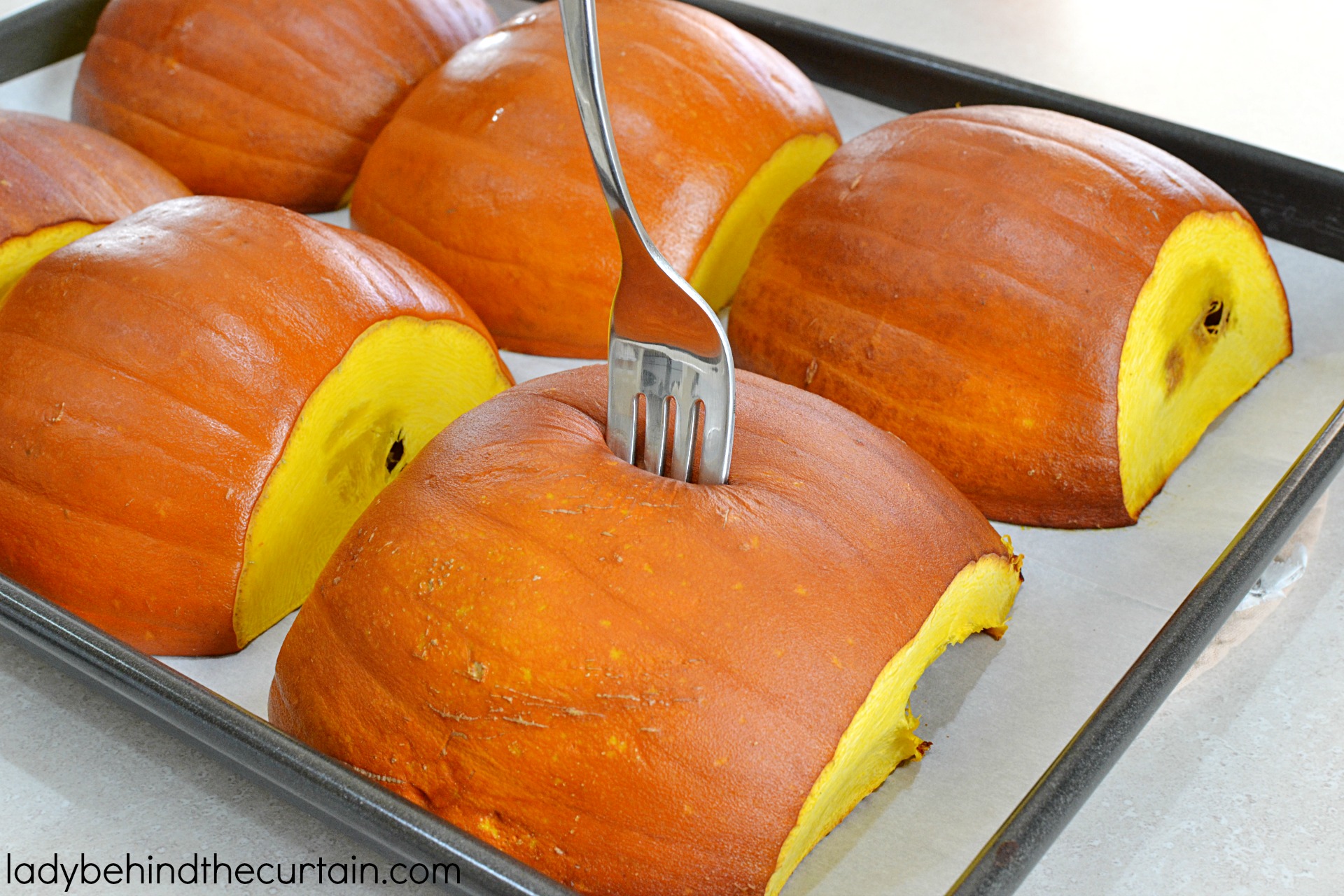 Put all the pulp into a bowl and blend with a Immersion blender or use a stand up blender.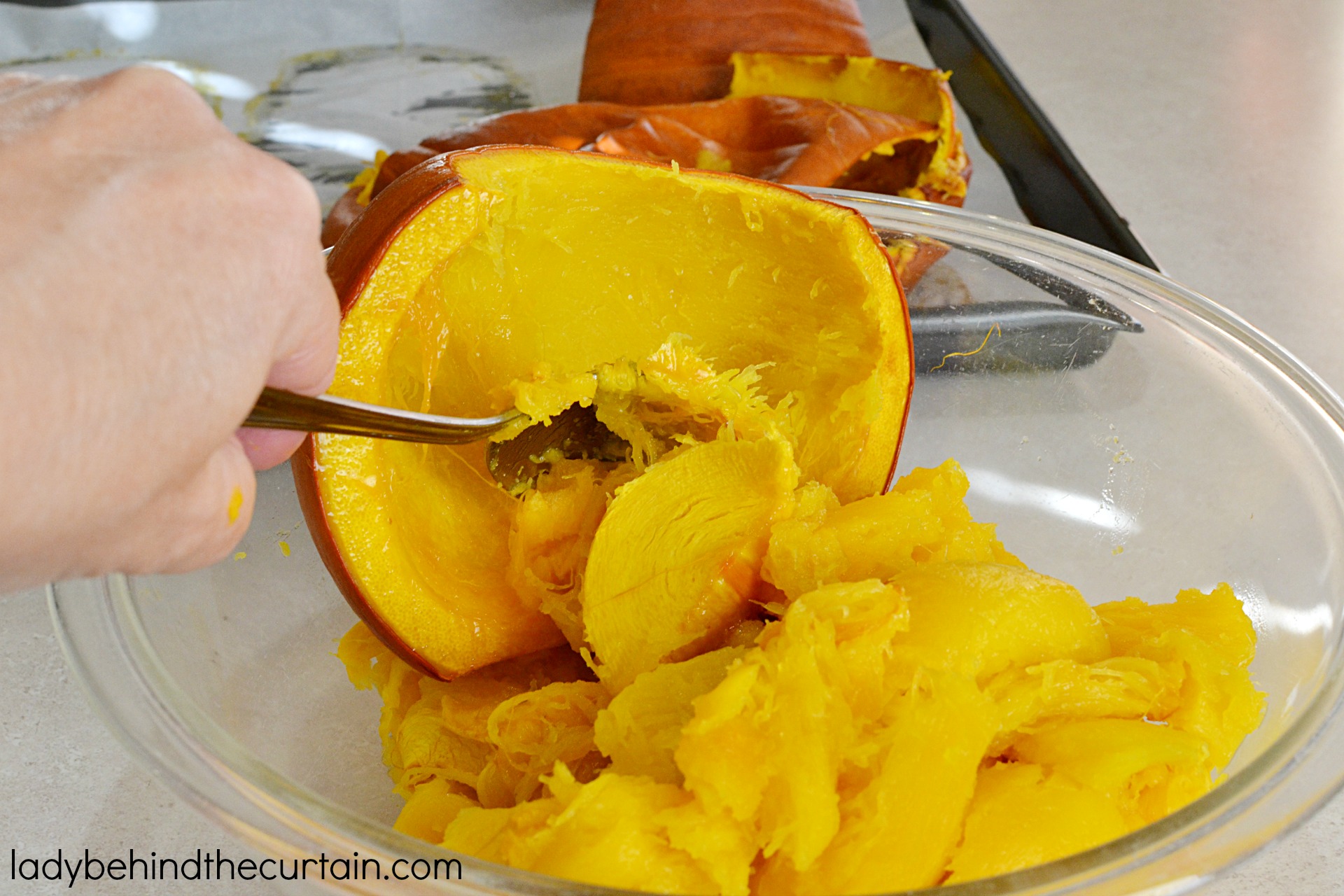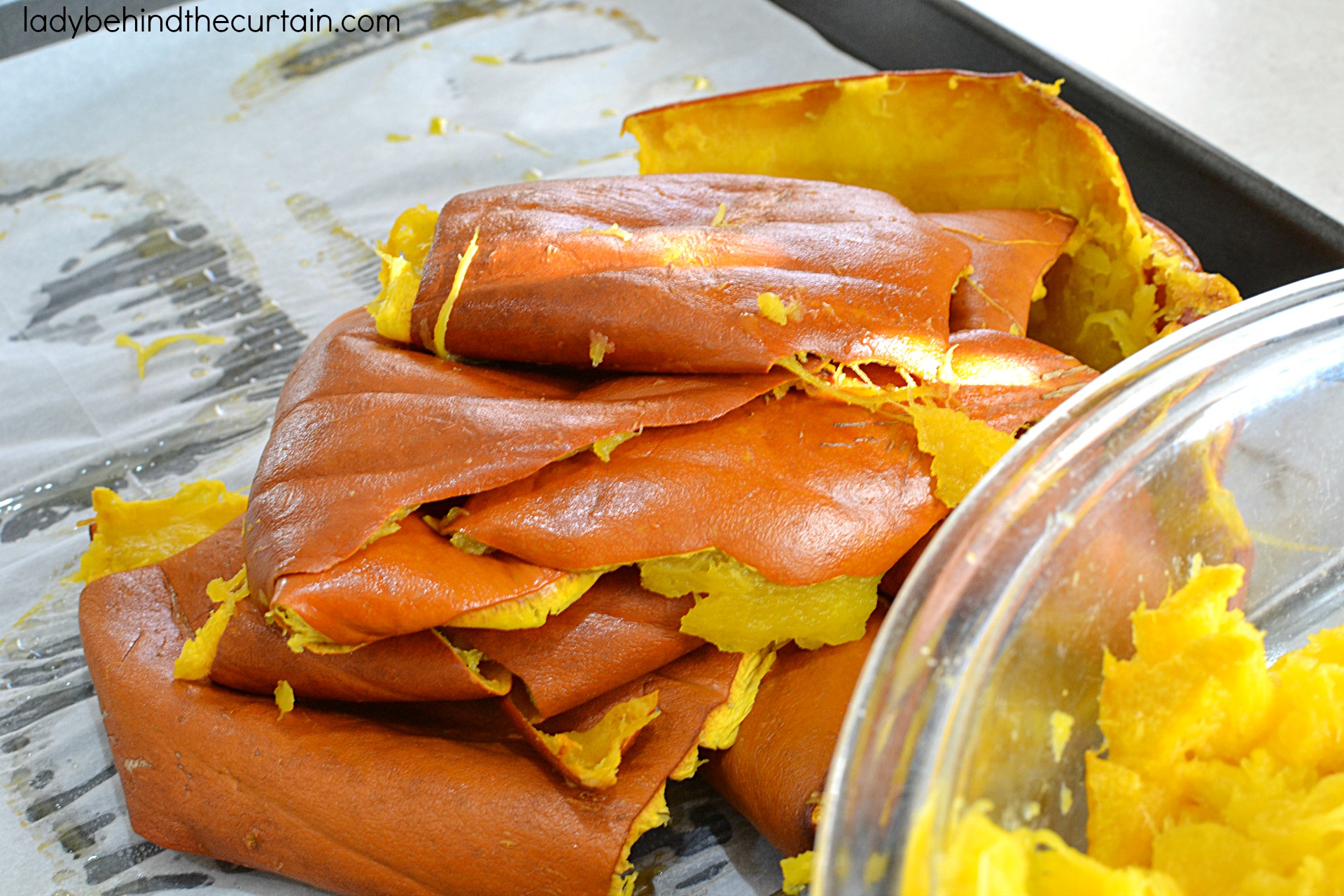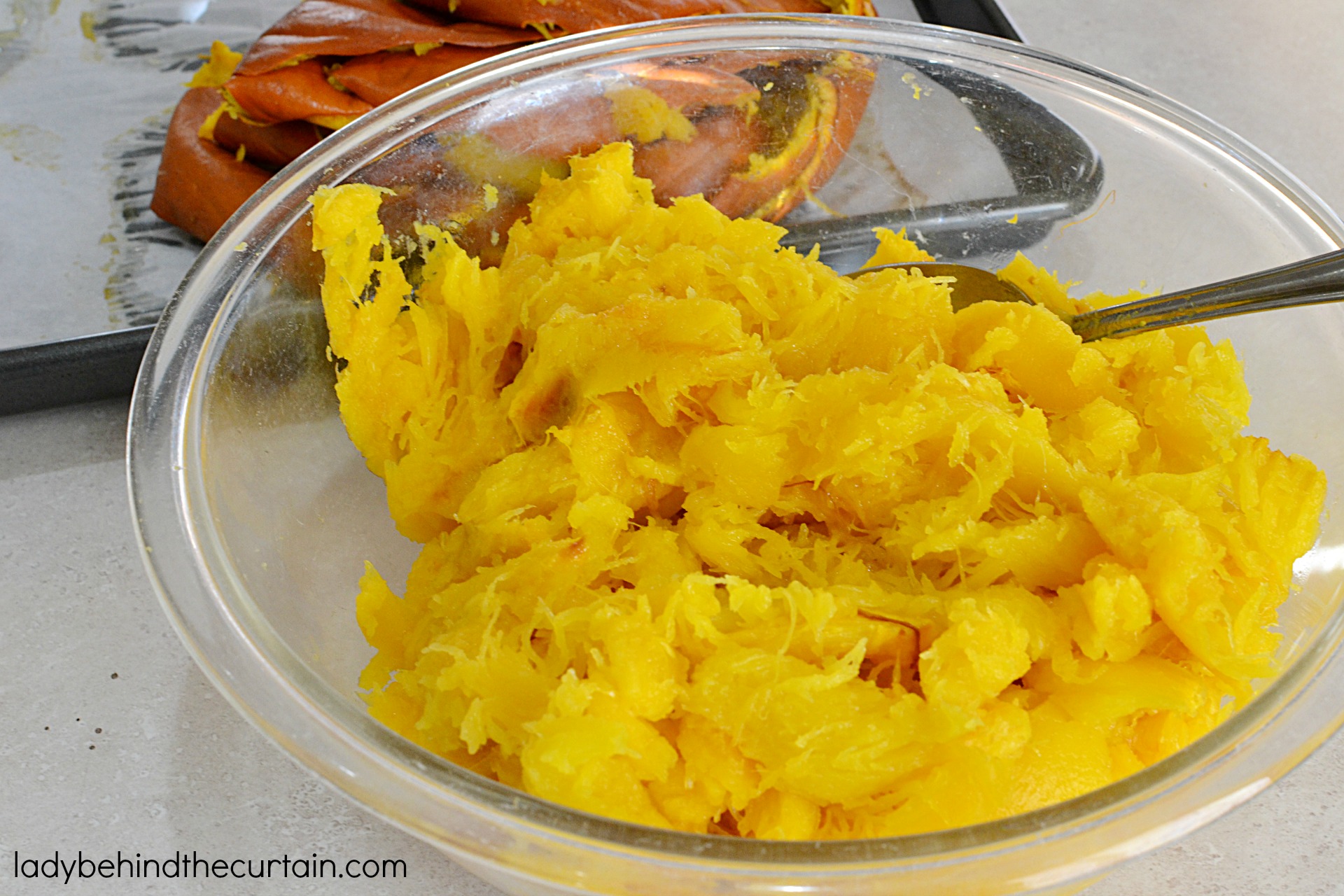 Blend until smooth.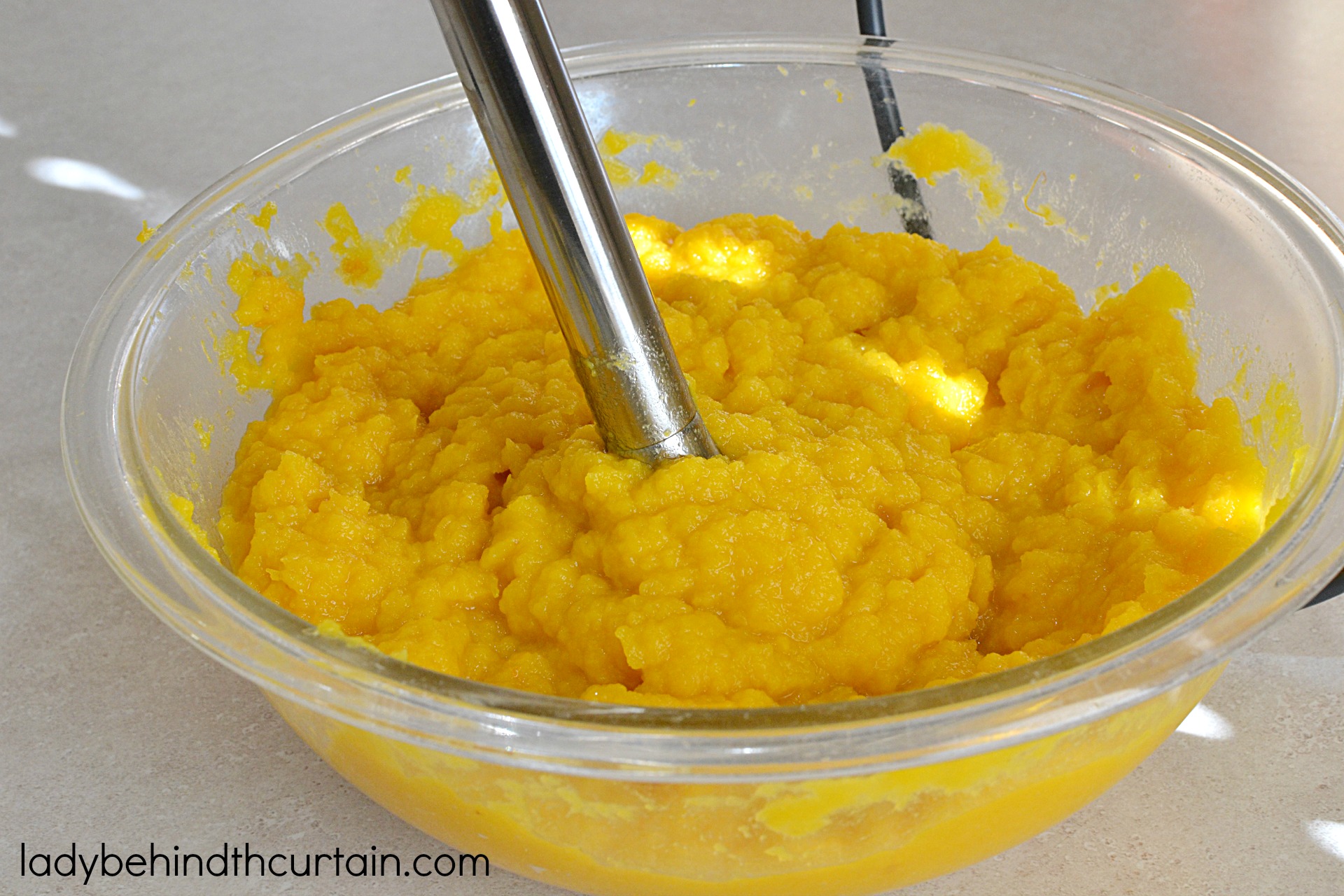 Add spices and cook.
Fresh Pumpkin Butter
Cook Time:
1 hour
20 minutes
Total Time:
1 hour
40 minutes
Ingredients
6 pounds (about 3) sugar pumpkins
2 cups sugar
2 teaspoon ground cinnamon
1 teaspoon ground nutmeg
1/2 teaspoon ground allspice
1/2 teaspoon ground cloves
pinch of salt
Instructions
Preheat oven to 350°.
Line a large baking sheet with parchment paper.
Cut top off each pumpkin, remove seeds and cut the bottom off.
Brush inside with olive oil, lay facing down on prepared baking pan.
Bake 1 hour or until fork tender.
Remove pulp into a medium bowl or blender.
Blend with a immersion blender or standing blender.
Pour into a medium saucepan.
Stir to combine the sugar, cinnamon, nutmeg, all spice, cloves and salt.
Bring to a boil; lower heat and simmer 20 minutes.
You might also like….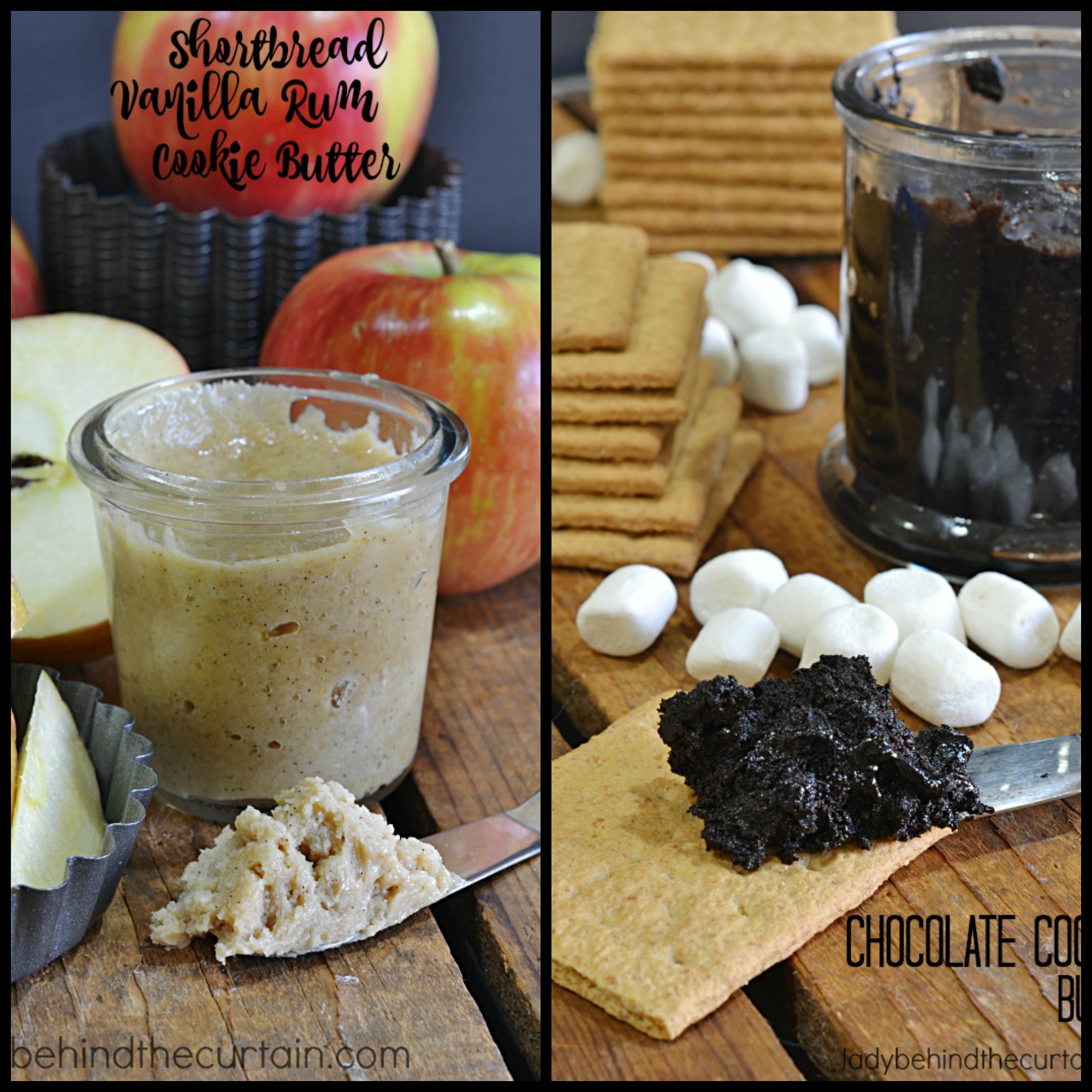 SHORTBREAD VANILLA RUM COOKIE BUTTER and CHOCOLATE COOKIE BUTTER