Fruit and Walnut Stuffed Pork Tenderloin
Fruit and Walnut Stuffed Pork Tenderloin | A juicy dish filled with a fruit-nut mixture and also coated with crunchy bread crumbs makes for a guest-worthy entree!  This Tenderloin is totally worthy to be featured on any Holiday table.  Instead of serving the same old turkey this year try something new!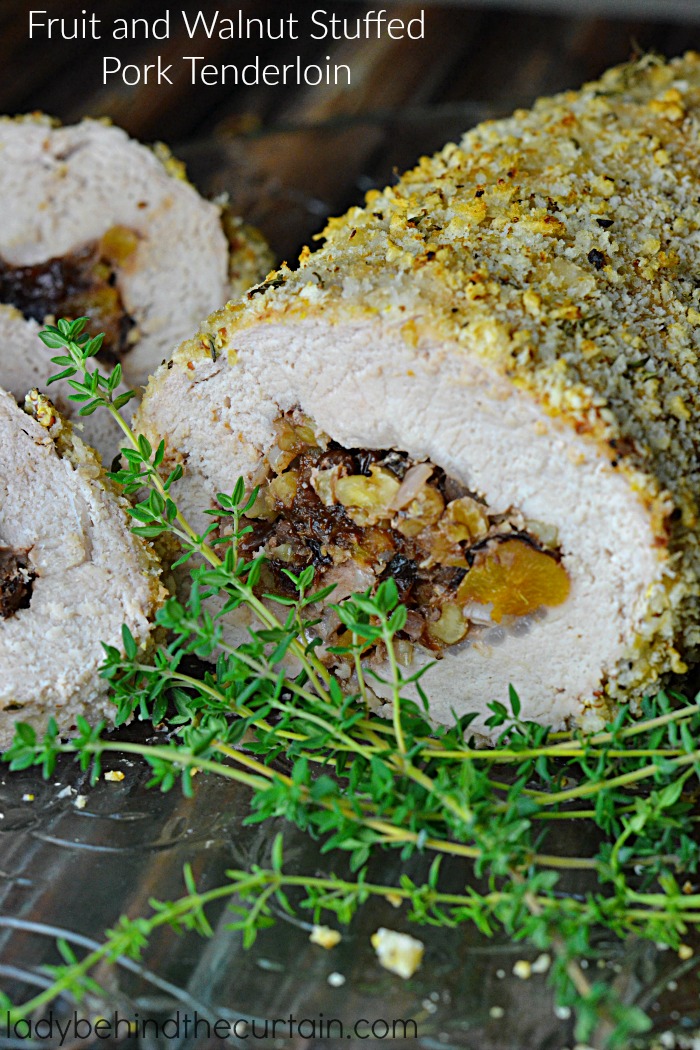 All the prep work can be done a day or two before you serve your meal.  Cut the pork tenderloin in lengthwise, cutting tom but NOT through the other side.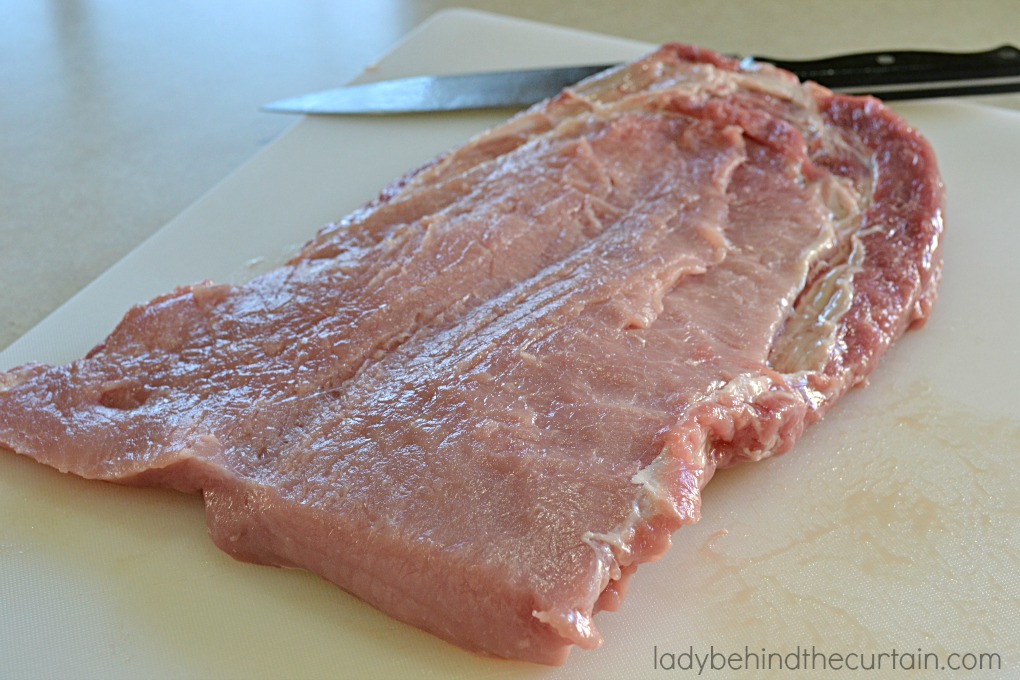 Lay plastic wrap on top and pound until both sides are equal.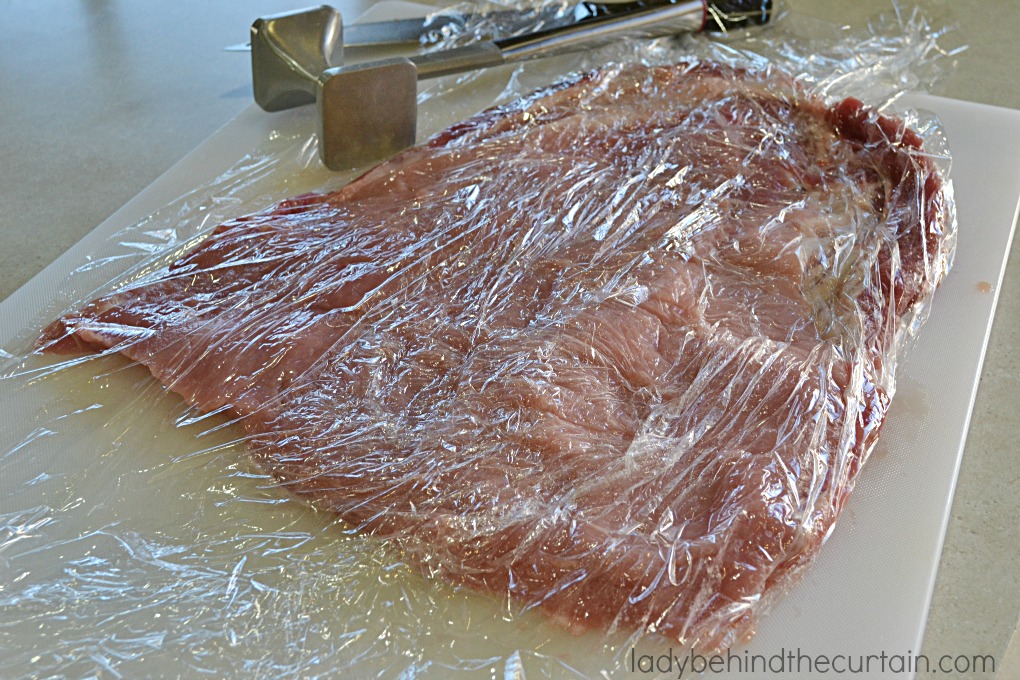 Spread the fruit mixture on the pork leaving a 1/2-inch border.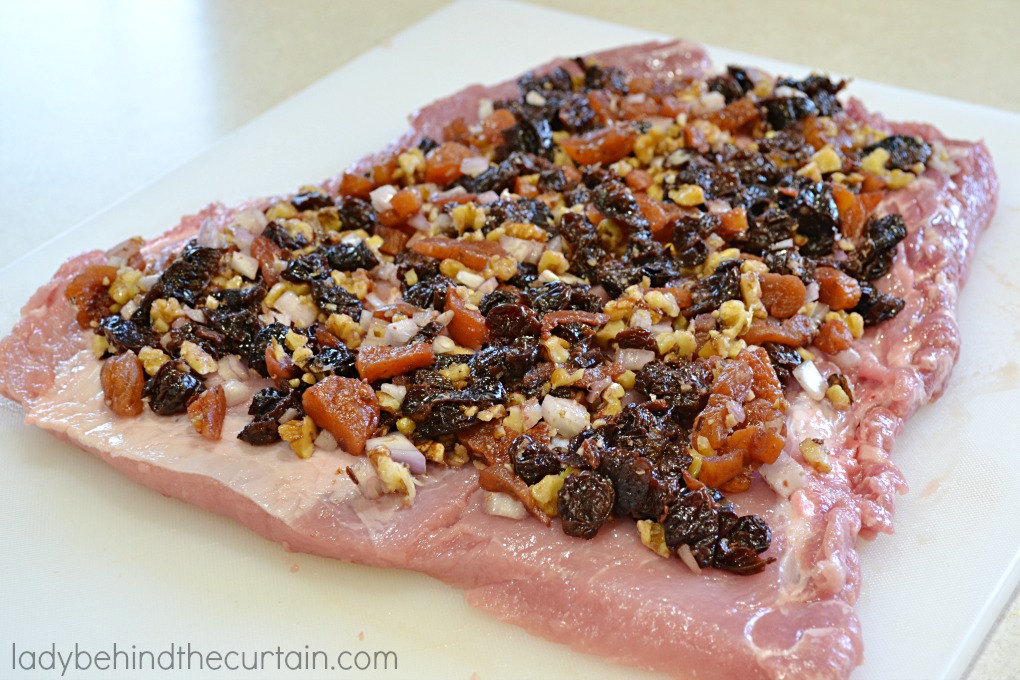 Roll up jelly roll style starting with the long side and secure with cotton kitchen twine.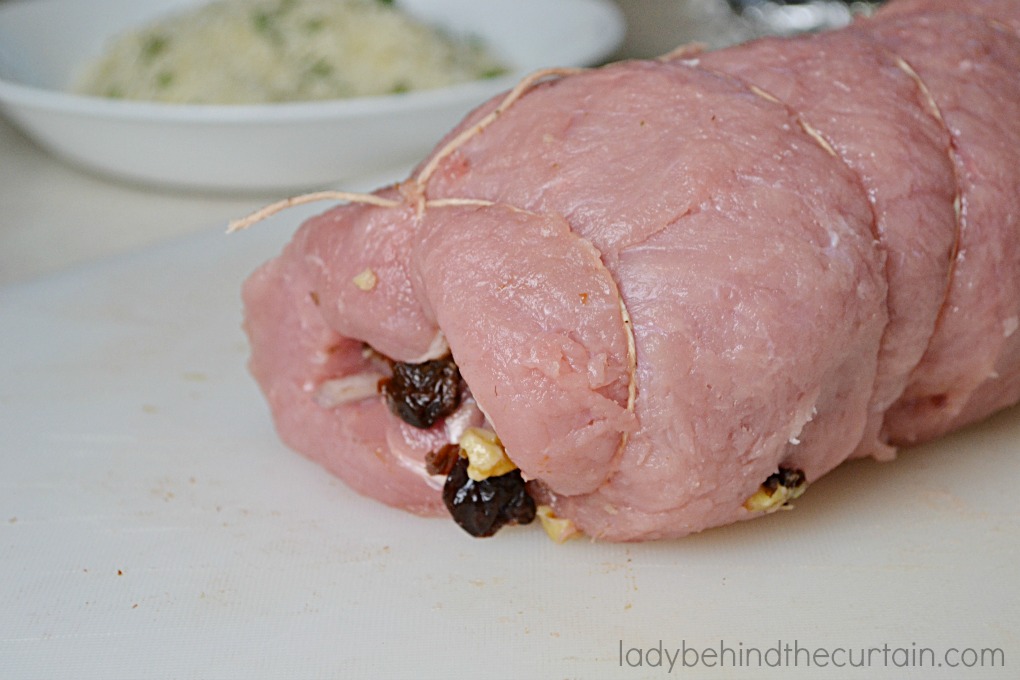 Brush on mustard and press on the topping.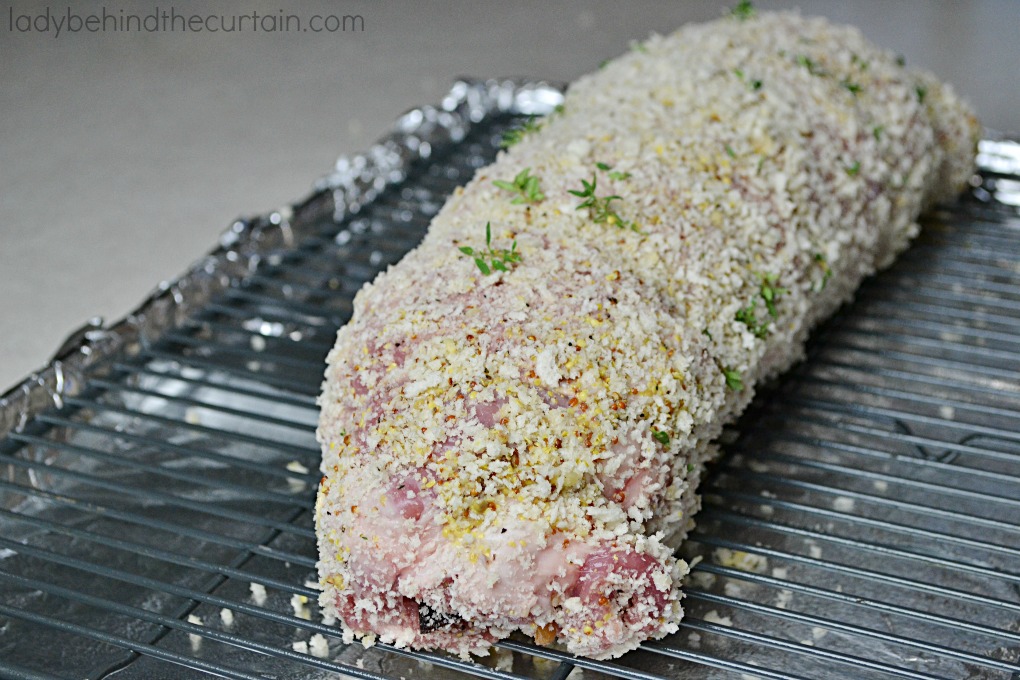 What you get is a beautifully flavored tenderloin!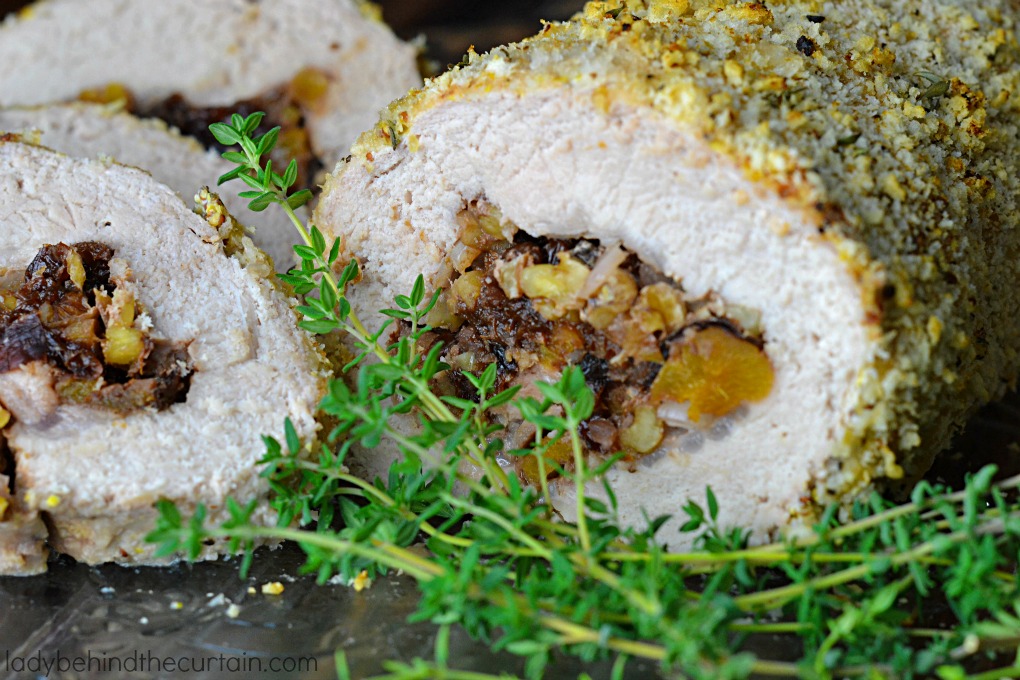 MORE DINNER RECIPES

ROASTED CHICKEN WITH POTATOES AND BACON 2. ALMOND CRUSTED COD  3. JALAPENO STEAK AND MUSHROOMS