Fruit Slump | A slump is a fruit dessert made in a skillet and topped with a sweet biscuit topping.  It's a variation on cobbler.  TIP:  You can substitute any fruit, as long as the total is the same as the recipe below.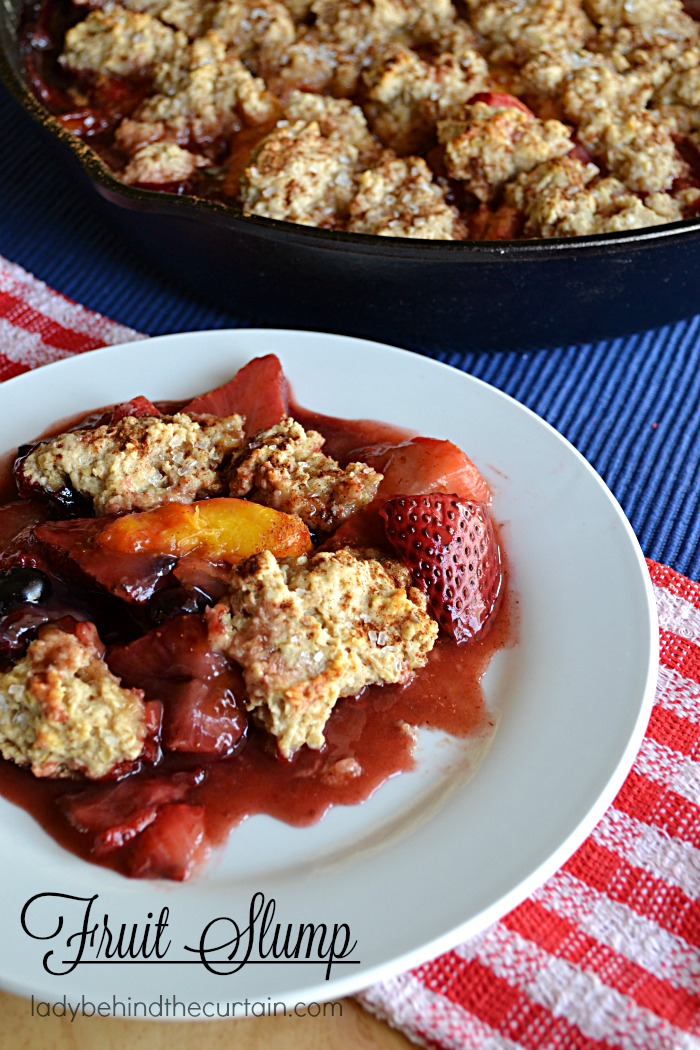 This is my go to dessert when I'm in a pinch and need a tasty dessert quick.  I always have frozen fruit on hand for my smoothies so during the winter months when fresh fruit scarce and outrageously priced I use the frozen!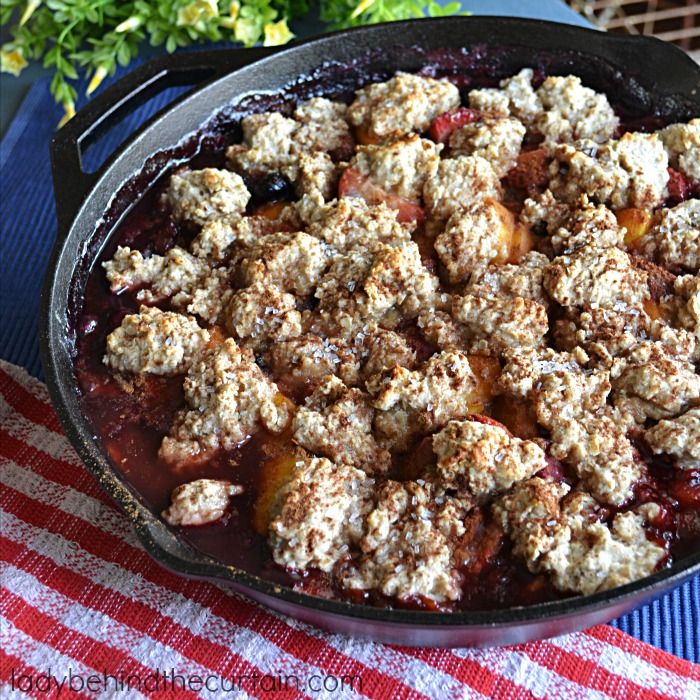 Fruit Slump
Ingredients
For the Filling:
2 pounds fresh strawberries, hulled and sliced
6 ounces blueberries
1 pound peaches, sliced, fresh for frozen
1 teaspoon cinnamon
2/3 cup light brown sugar, packed
1/4 cup all-purpose flour
1/4 teaspoon salt
For the Topping:
1-1/2 cups all-purpose flour
1 cup quick cooking oats
1 teaspoon cinnamon
1/2 cup granulated sugar
1 large egg
1/3 cup milk
6 tablespoons butter, melted
pinch of salt
cinnamon
coarse sugar (optional)
Instructions
For the Filling:
Preheat oven to 400 degrees.
Toss fruit with brown sugar, cinnamon, flour and salt
Pour into a 12-inch cast iron pan.
Put in oven for 15 minutes.
For the Topping:
Whisk together flour, oats, cinnamon and sugar.
Make a well in the center, add egg, milk, melted butter and salt.
Stir just until combined.
Remove fruit from oven, pinch off pieces of the dough and evenly drop onto the fruit.
Sprinkle with cinnamon and coarse sugar.
Bake 20 - 25 minutes or until topping is lightly browned.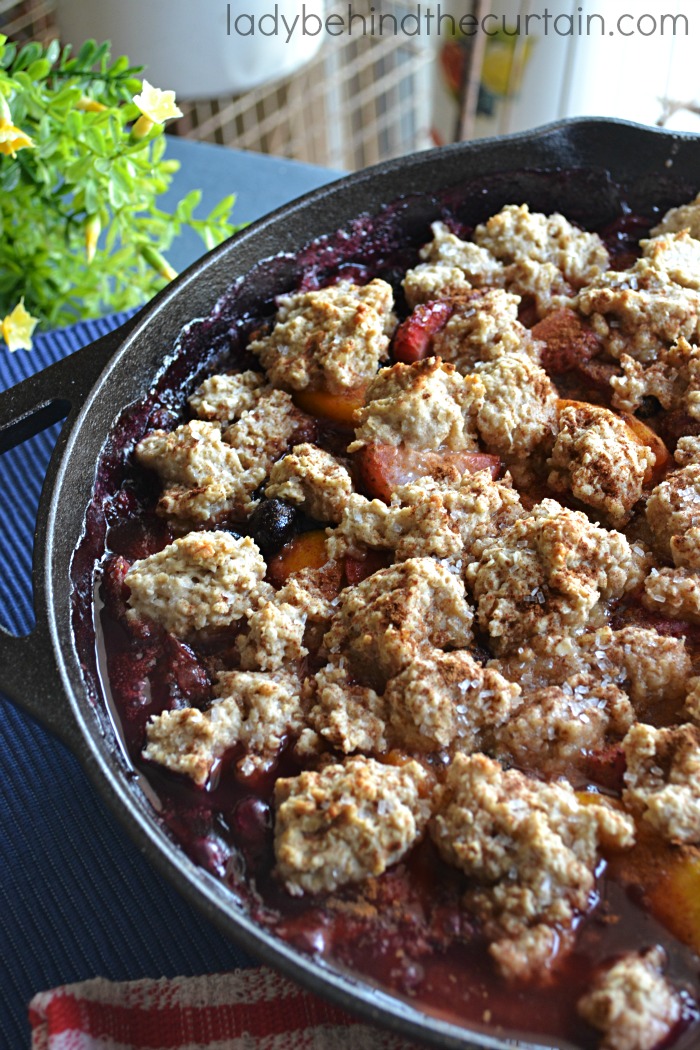 MORE FRUIT PIE RECIPES

PICNIC BERRY COBBLER  2. MASON JAR LID CHERRY PIES  3. MOM'S PEACH COBBLER