Gooey Homemade Brown Butter Brownies
Gooey Homemade Brown Butter Brownies: Walnuts and Toffee Bits add crunch while brown butter adds a nutty flavor to these fudgy brownies. This delicious brownie recipe from scratch is just like the regular brownie recipe with one added step (brown butter) that makes a huge difference!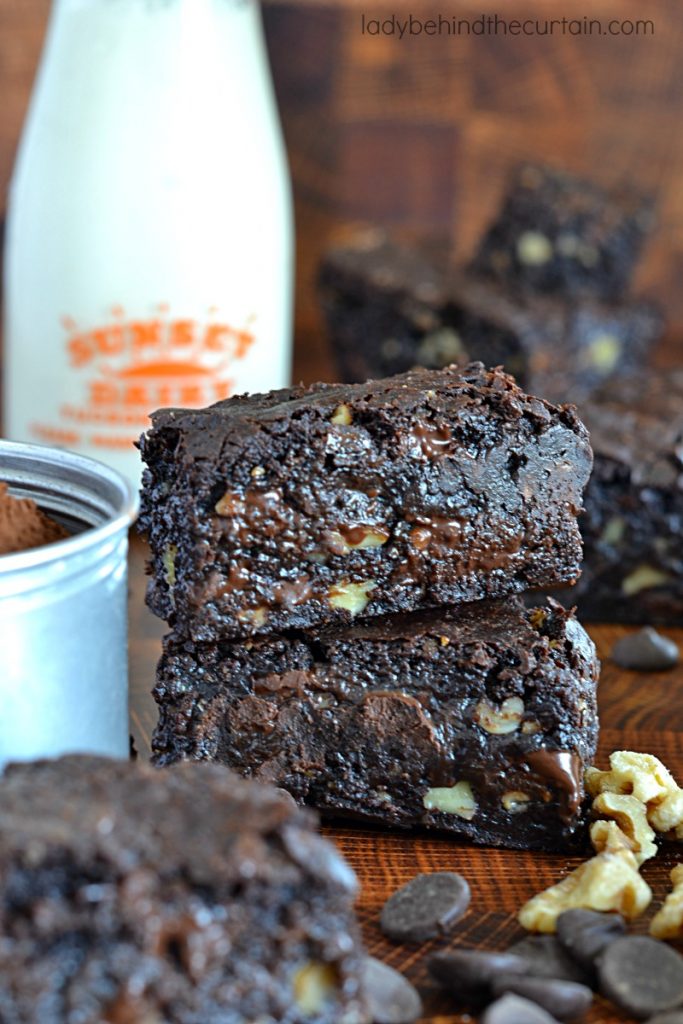 BROWN BUTTER RECIPES
I LOVE BROWN BUTTER, AND THIS BROWNIE RECIPE IS ONE OF MY FAVORITE WAYS TO USE IT. This is just a small portion of recipes using brown butter. Click here for over 10 recipes using brown butter→BROWN BUTTER RECIPES
How to Make Brown Butter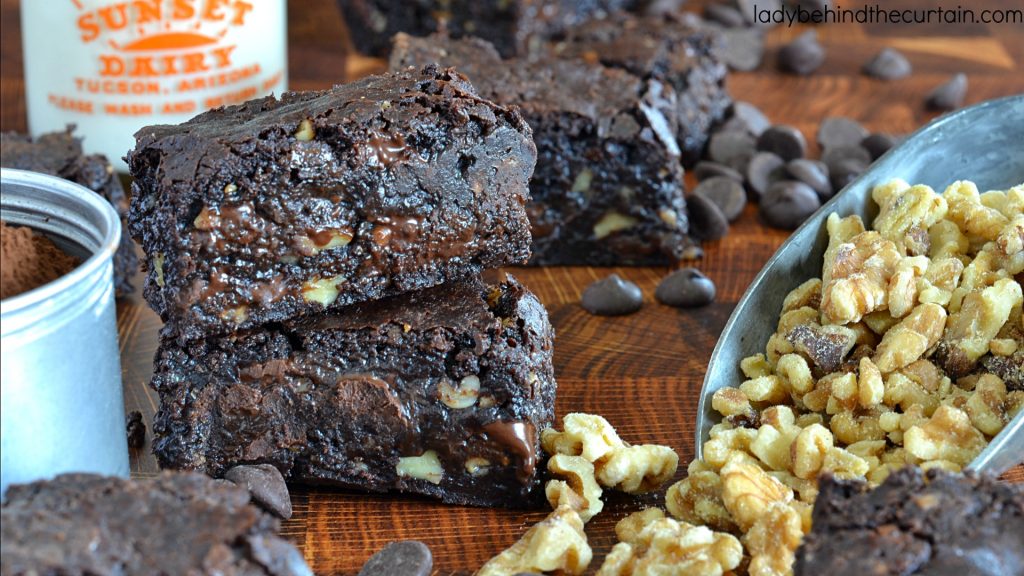 In a small saucepan bring the butter to a boil on medium high, constantly stirring (about 5 to 6 minutes).
Once butter starts to foam you know you're close (like 30 seconds close).
Use the spoon to pull away the top coat (foam) of the butter; when you can see that the butter has reached a caramel color it is done!
Pour into a jar; cool on the counter.
Place a lid on and store in the refrigerator.
This recipe has TWO kinds of chocolate, cocoa powder and chocolate chunks. You can also add a third by adding chocolate chips to the batter.
UNSWEETENED COCOA POWDER: You can use regular unsweetened, Hershey's Special Dark (my favorite) or Dutch Process
SEMISWEET CHOCOLATE CHUNKS: You can use any bakers semisweet chocolate. My favorite is from Trader Joe's
CHOCOLATE CHIPS: Use your favorite, mine is Ghirardelli.
ADDITIONS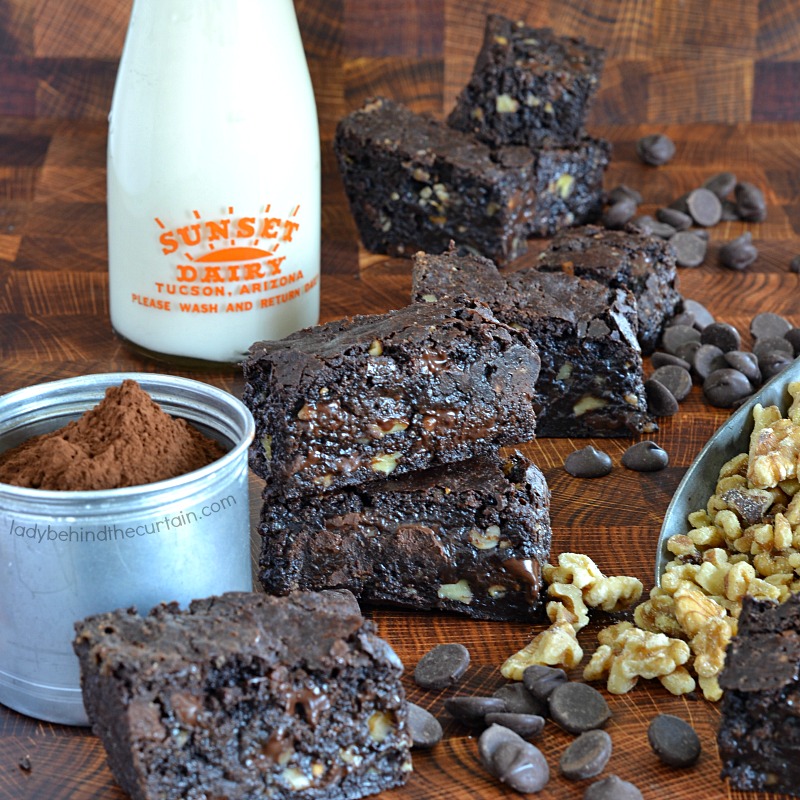 Pecans or peanuts
Mini or regular size M&M's
Candy Bar chunks
Espresso Powder (ONLY 1 TEASPOON)
White Chocolate Chips
Crushed Pretzels
MORE BROWNIE RECIPES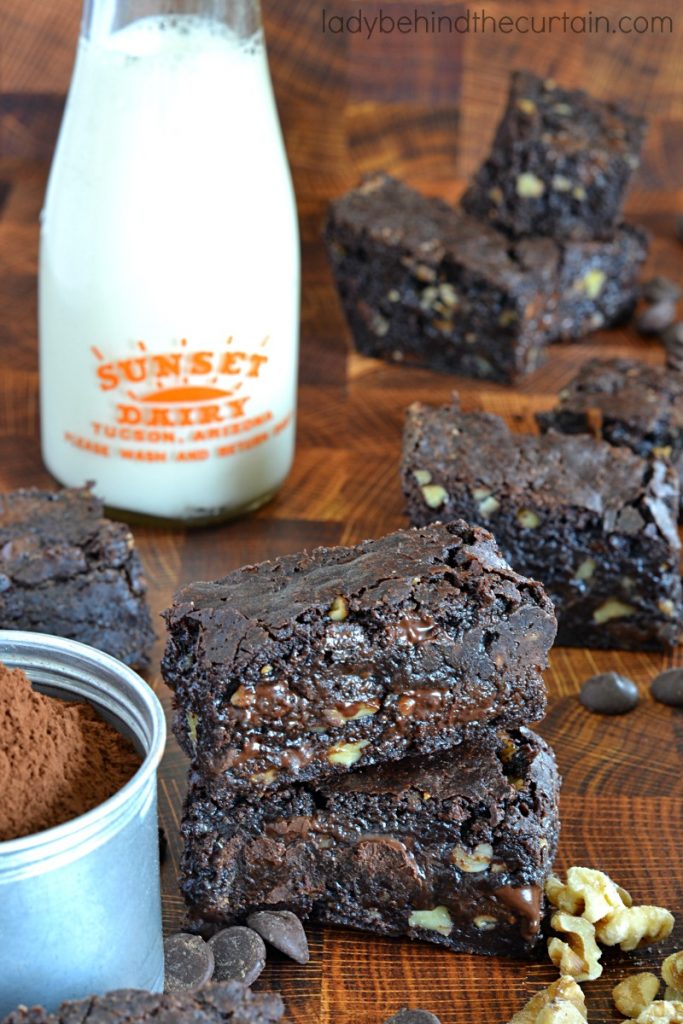 NEVER MISS A POST