Halloween Front Porch Decorating Ideas
Halloween Front Porch Decorating Ideas |  The theme for this creepy Halloween Front Porch is bones and spiders!  It may be creepy but it's not scary.  I chose to use bones and spiders as my focus because they are so easy to find and inexpensive too!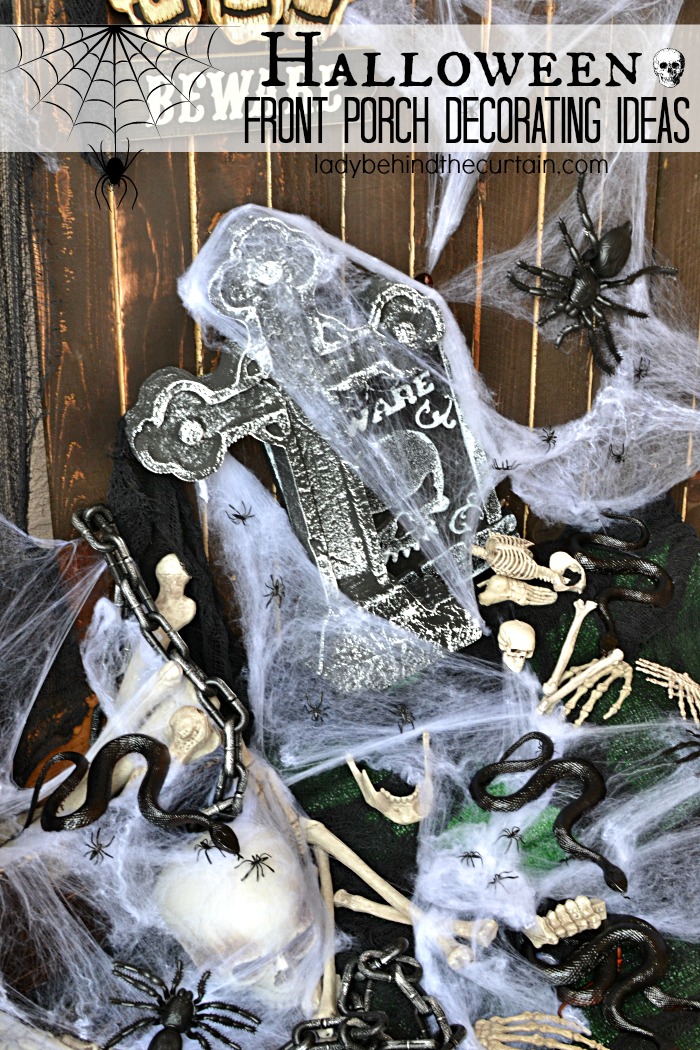 WATCH THIS VIDEO TO EXPERIENCE THIS FUN FRONT PORCH!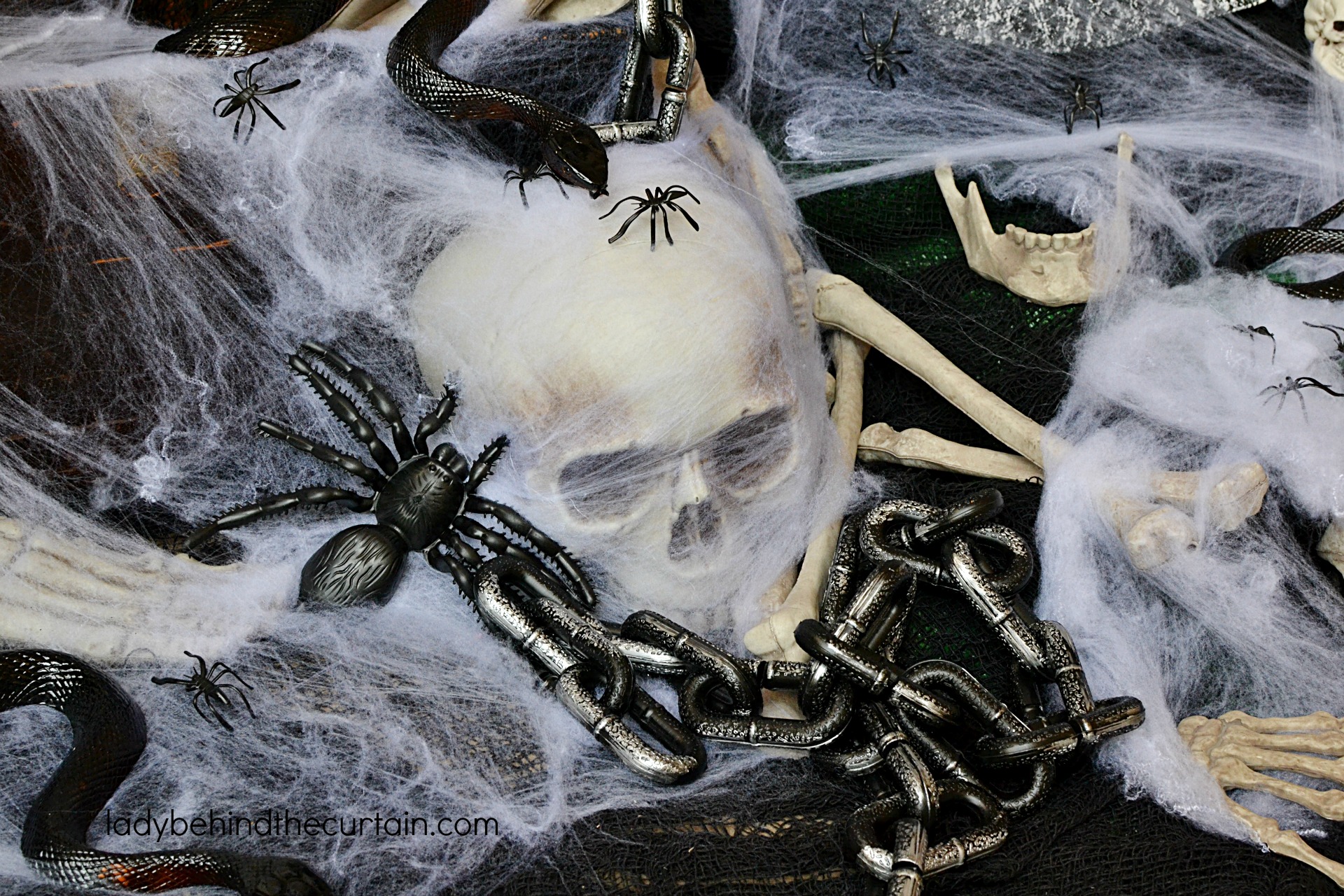 Layers…it's all about the layers.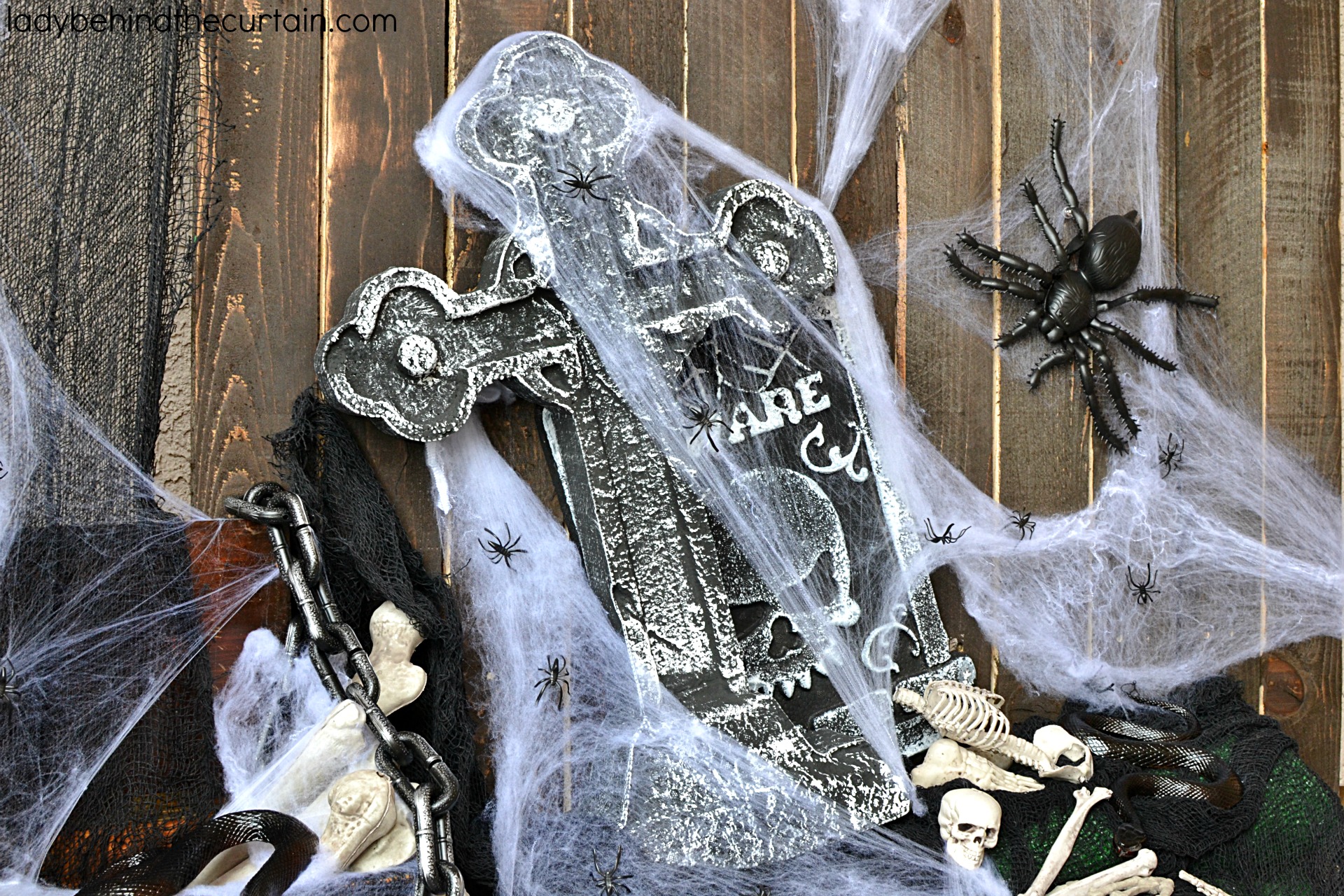 I had some old turf in the garage.  I laid it on top of a couple of blankets to give it some height and then propped my gravestones on top.  I ordered the large cross gravestone from Oriental Trading.  It's super sturdy and really detailed.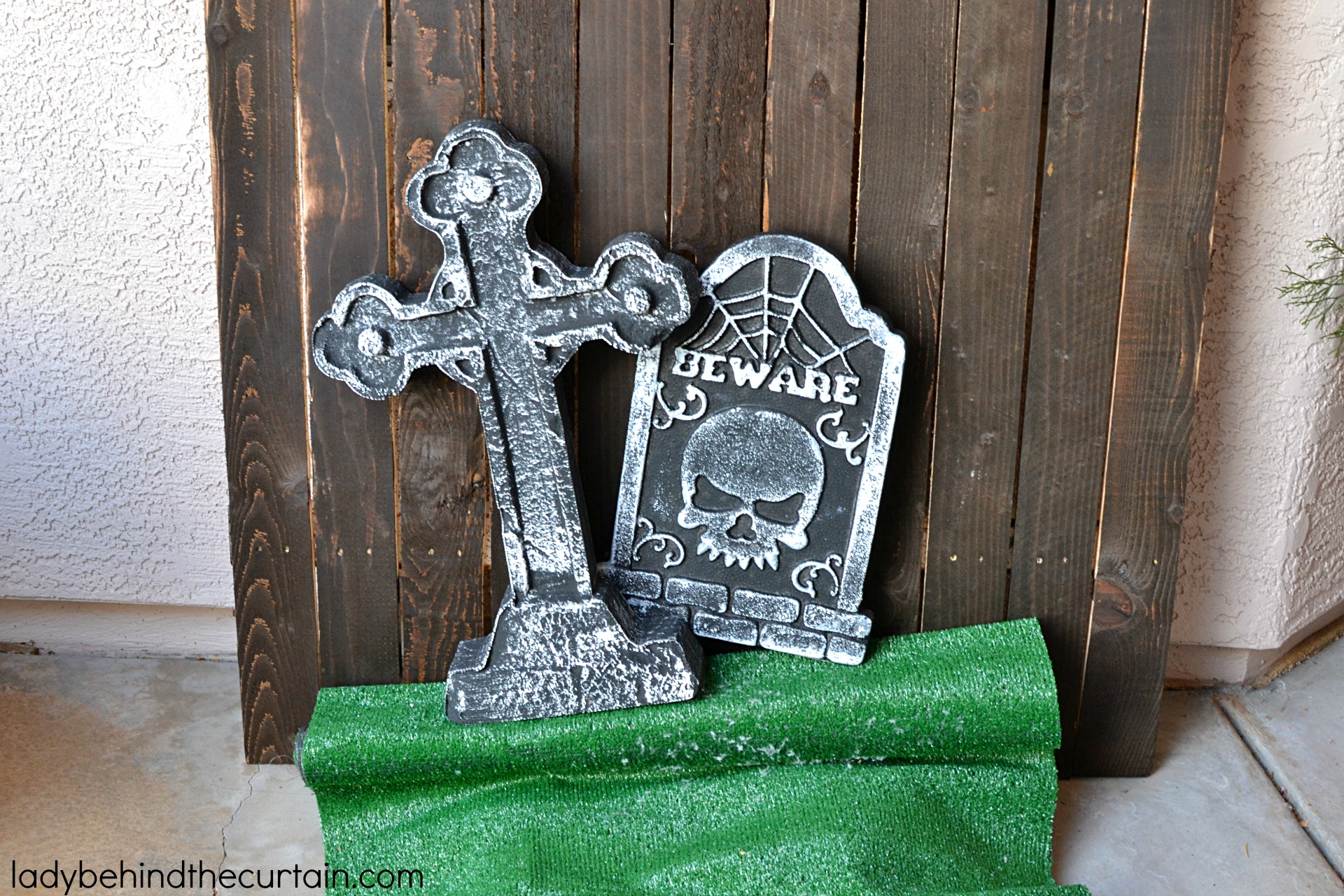 Gauze…I covered most of the "grass" and the surrounding area with black gauze.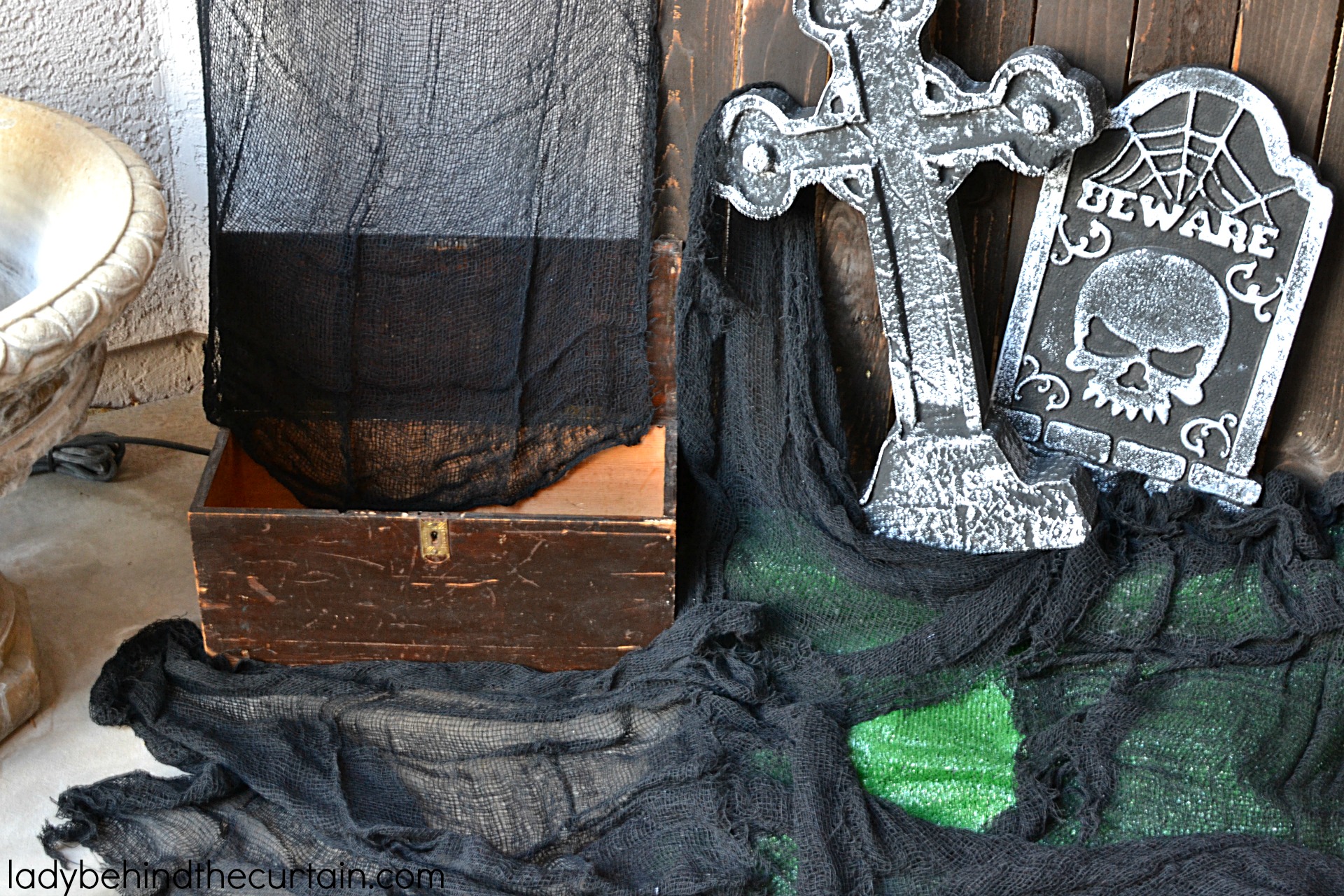 One of my favorite tools to use when styling is clear push pins.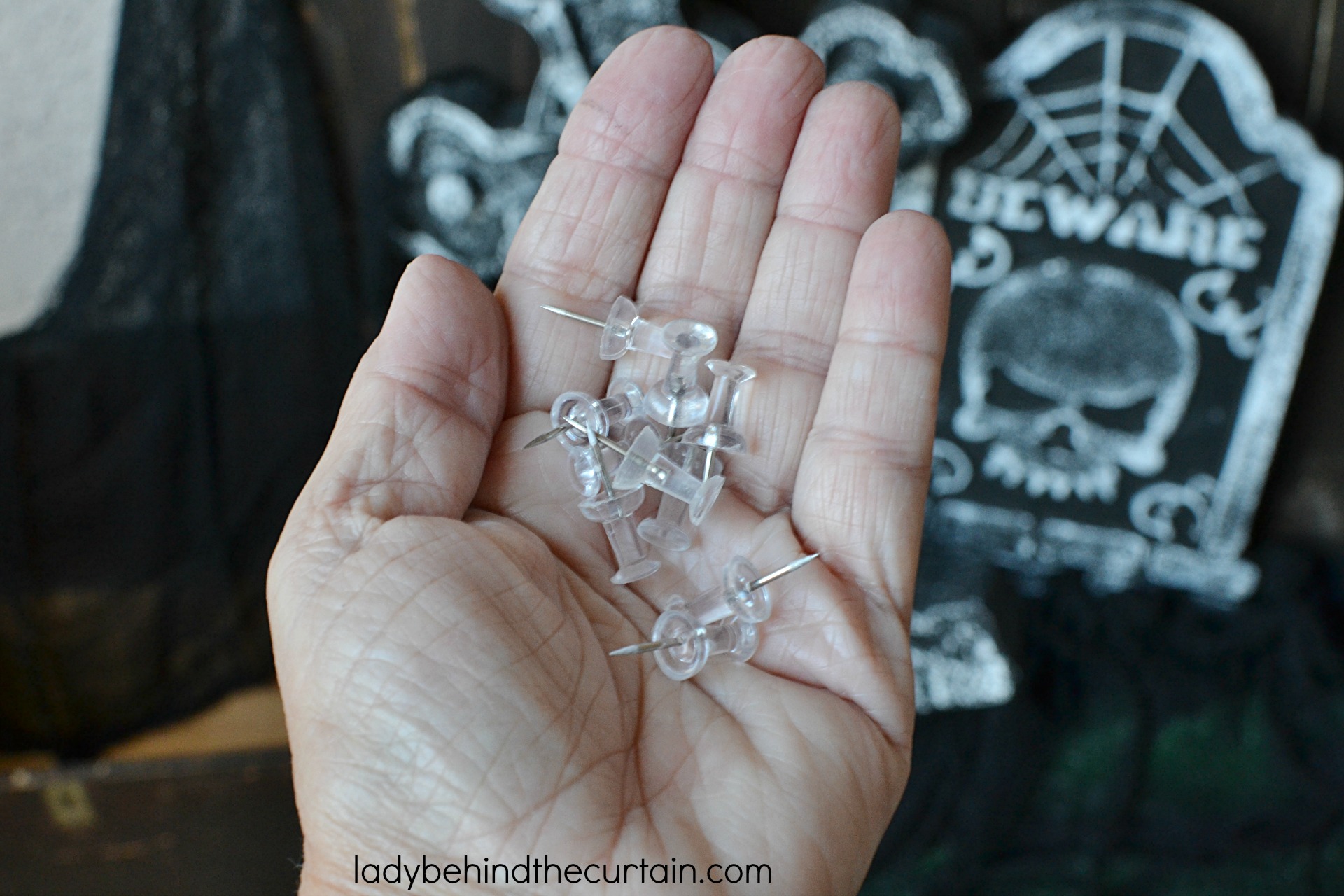 Bones…..I scattered bones and filled the wooden box with bones.  I ordered the bag of bones from Oriental Trading.  The bag has 28 pieces!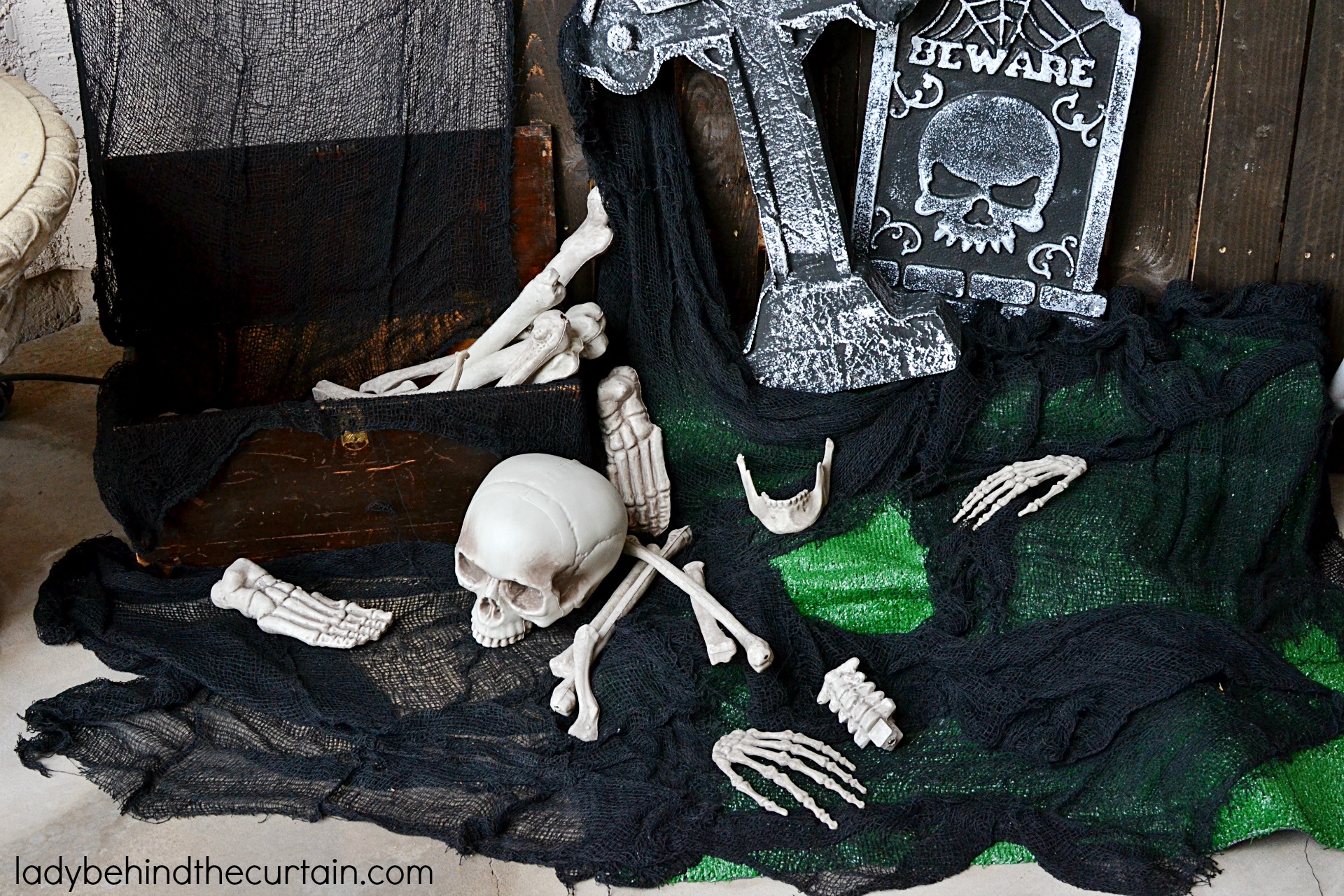 Since I couldn't move my fountain I decided to cover it with spider webs.  I also covered most of everything else too!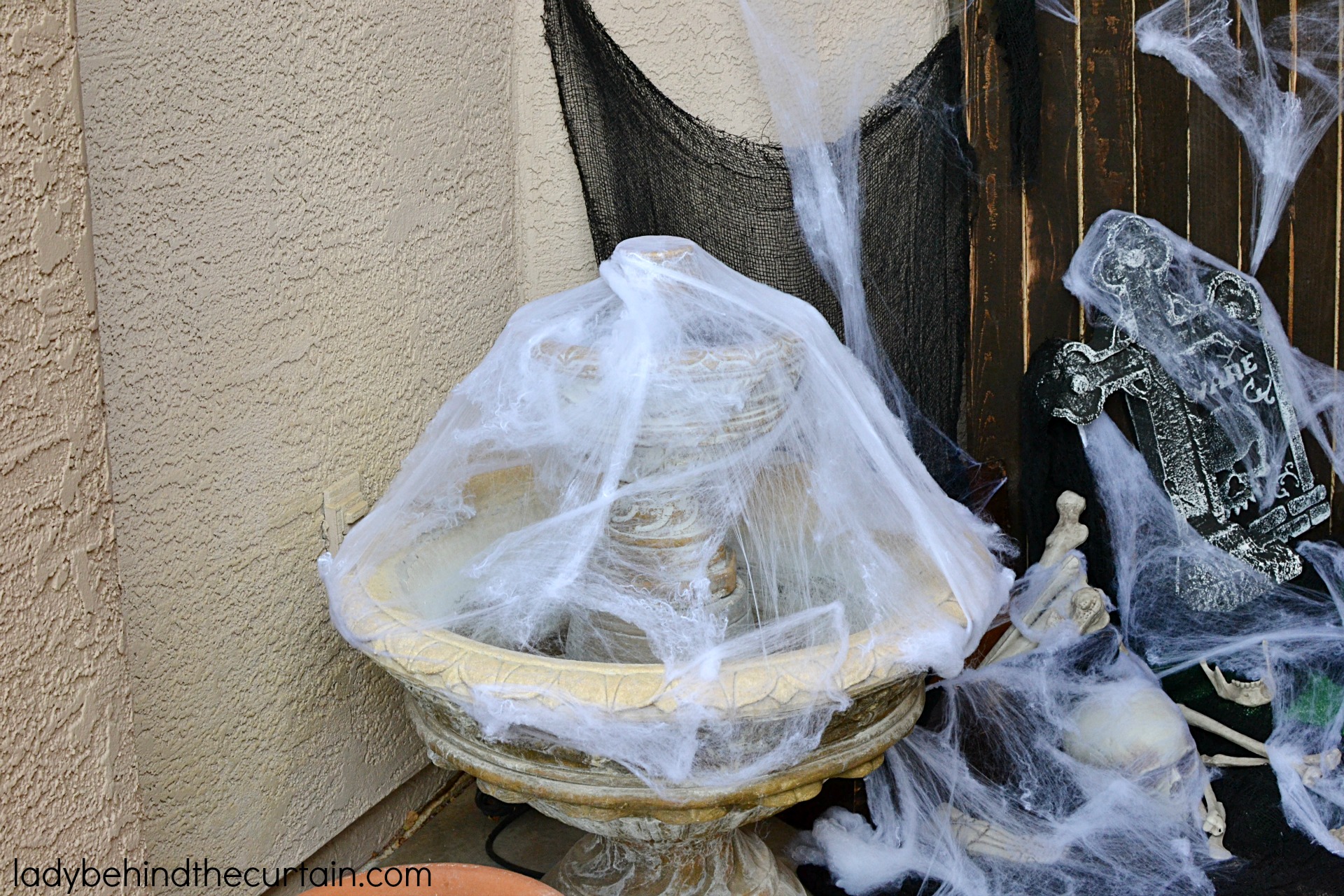 Another one of my favorite tools is fishing line.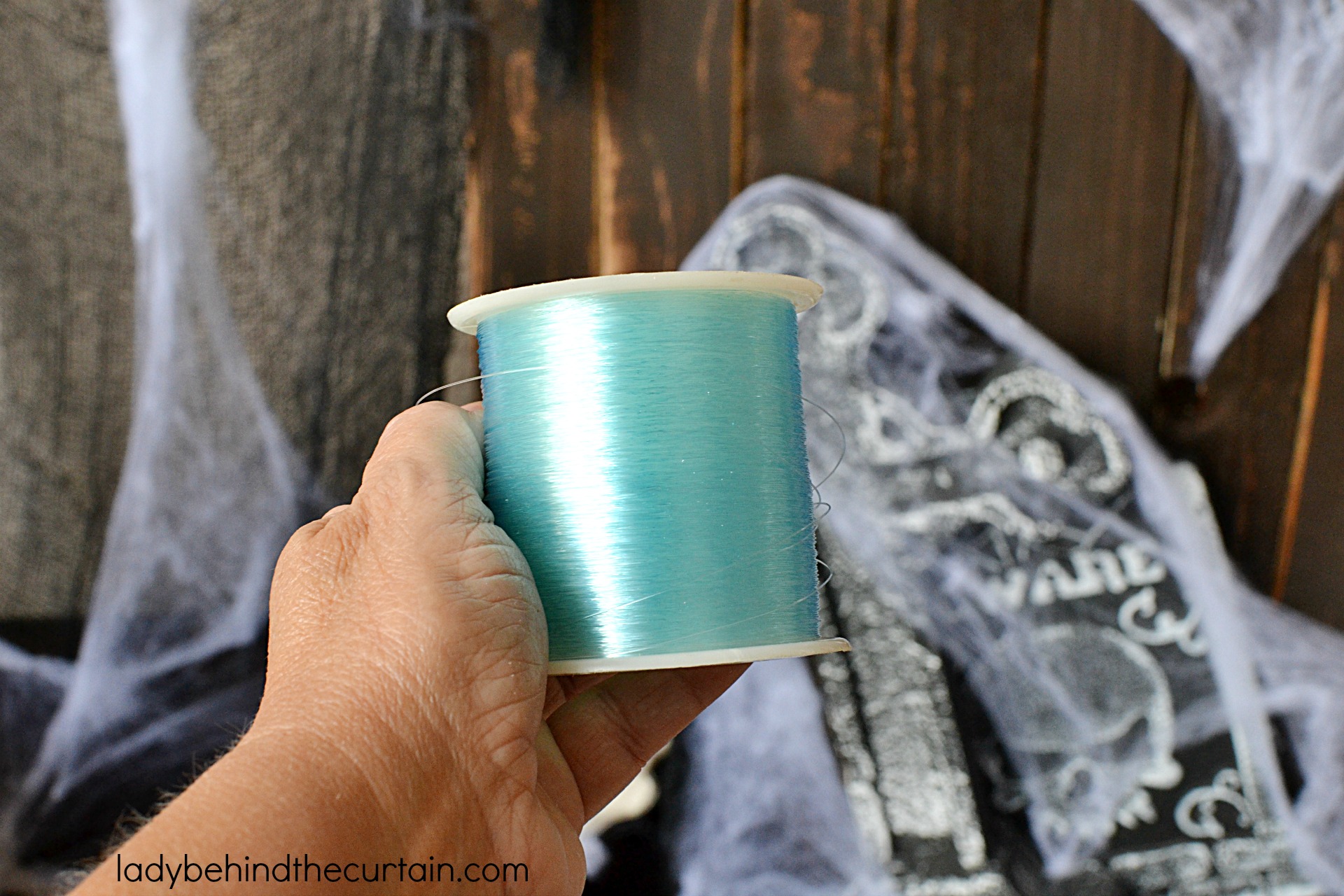 Now time to fill in with spiders, snakes, birds and chains.
I found the snakes at a dollar store and spray painted them black.  I think it adds the creepy effect I was going for.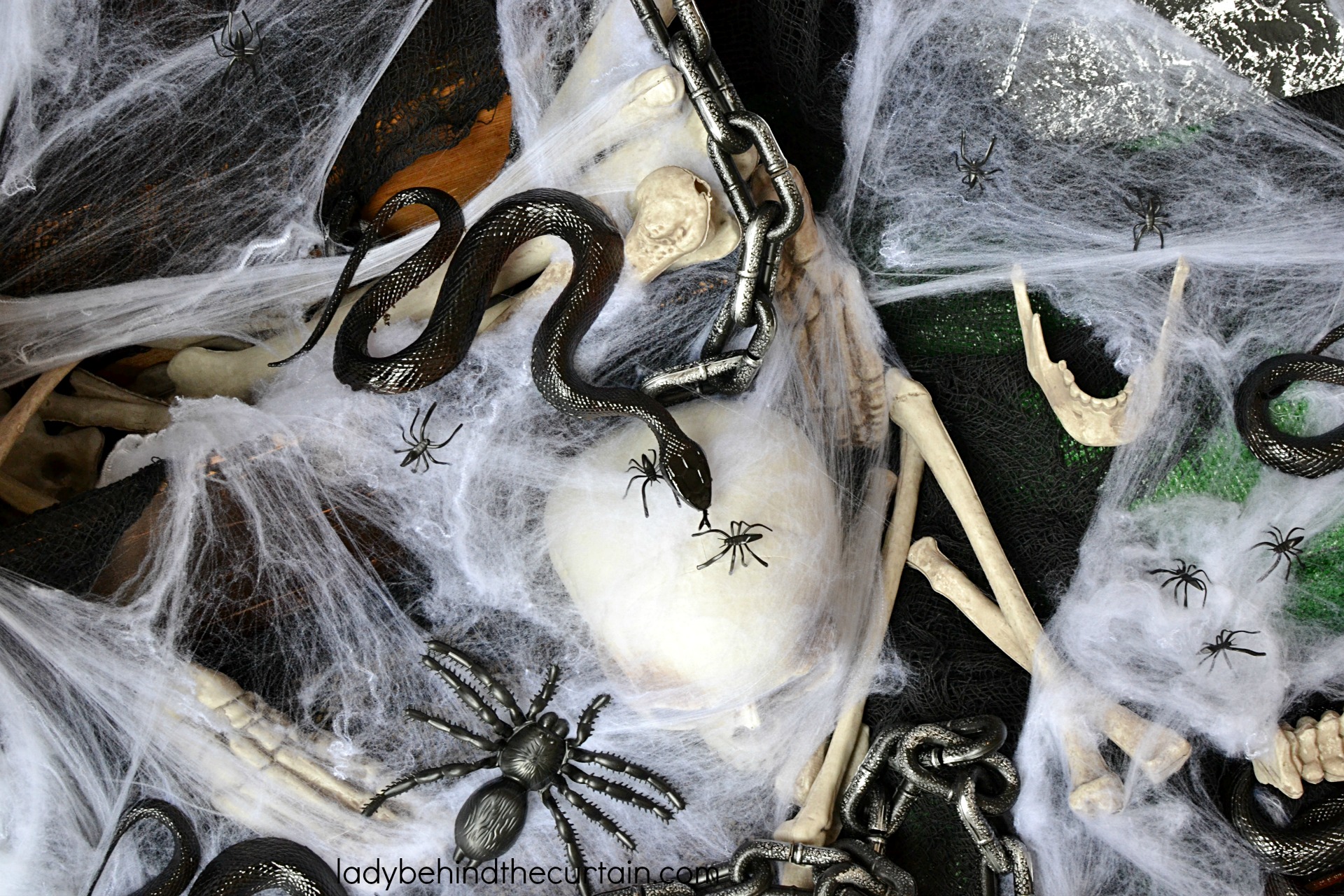 Two of my favorite items (besides the bag of bones and mini spiders) is the spider web covered skull (it has red flashing eyes) and the giant hairy spider ( he is poseable and 50-inches).  I ordered both of those from Oriental Trading
Did you notice all the tiny spiders?  I also ordered those from Oriental Trading.  You get 144 per bag!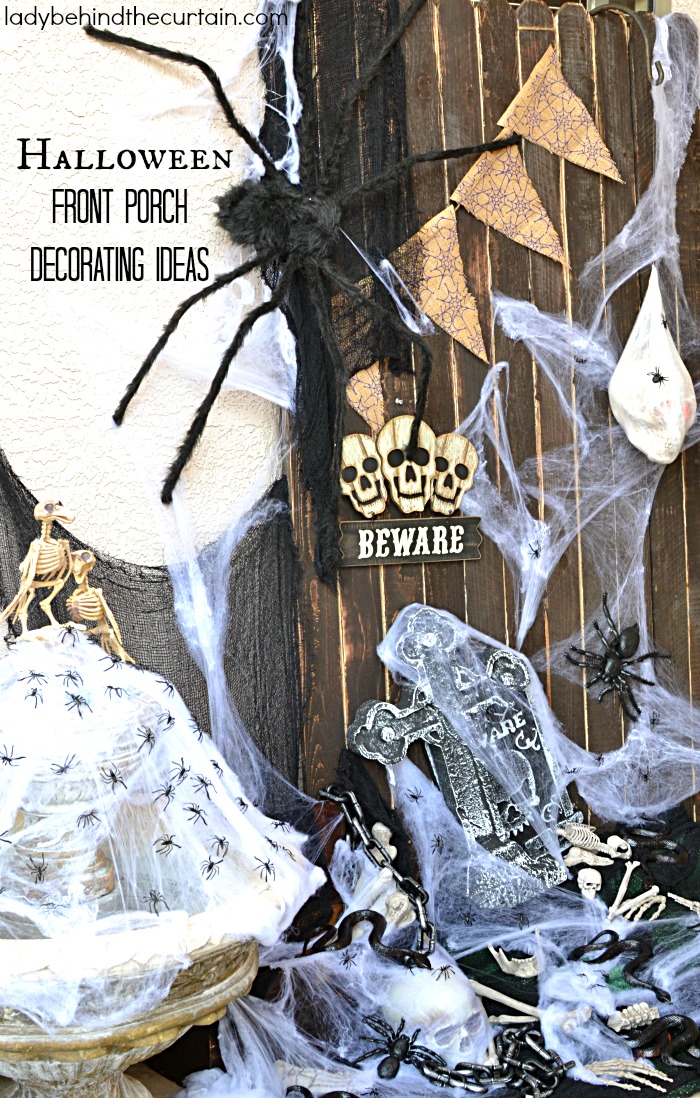 Lady Behind The Curtain received product for this post.  All opinions are 100% mine.