Helpful Tips for a Successful Game Day Party
This is a sponsored conversation written by Lady Behind The Curtain on behalf of P&G at Walmart.  The opinions and text are all mine.
Helpful Tips for a Successful Game Day Party | There are two elements to planning a successful game day party.  Comfort and food.  As much as food is important to a great game day party so is making sure your guests are comfortable.  A lot of times the comfort of your guests is overlooked.  For many years I thought as long as I had plenty of food on hand that's all I had to worry about.  Now I realize that there are some other things to take into account.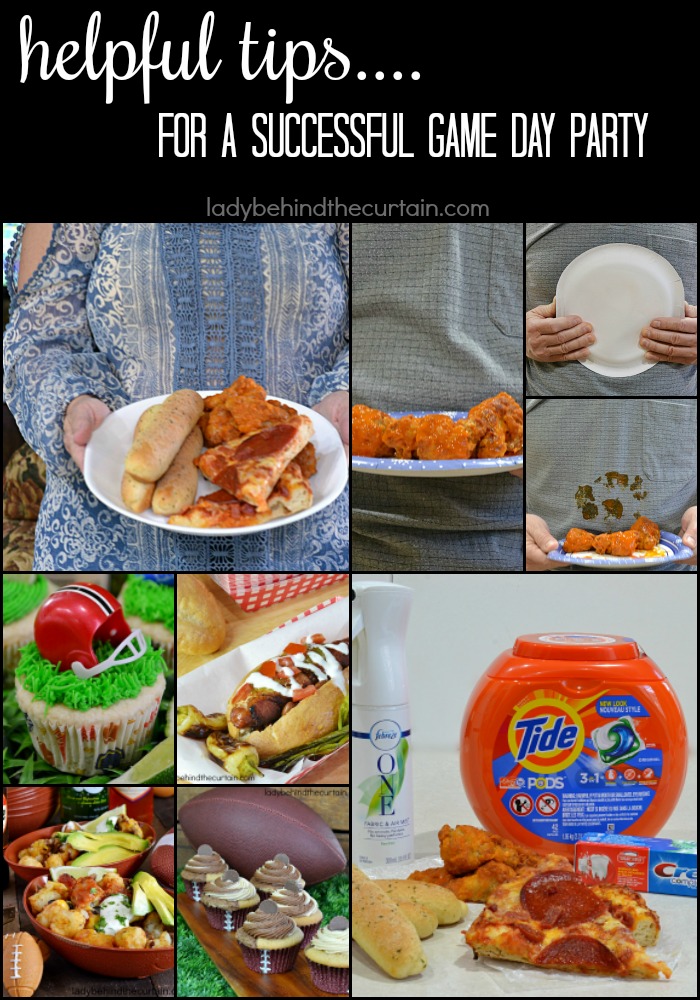 Let's consider the comfort of your quests….here's an example.  Most foods prepared for the big game are strong flavors with tons of garlic, or are deep fried.  While these choices are yummy they can leave an odor in your home and the last thing you want to do is have your guests arriving to a smelly house.
SMELLY FOOD!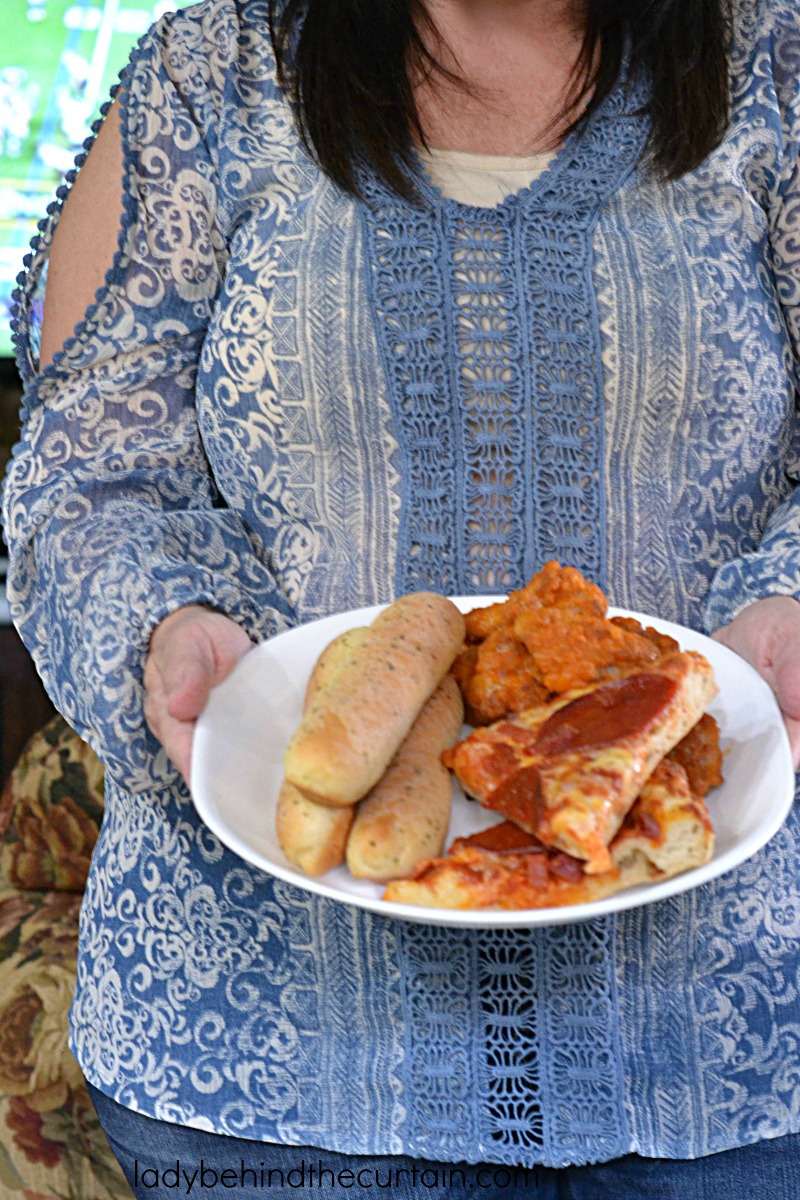 TIP #1
Have a secret weapon on hand for the best defense against odors.  My defense of choice is with Febreze ONE. It gently removes odors with just a hint of misty bamboo scent.
GO TEAM!  OOPS!

Tip #2
When it comes to excited game watchers accidents will happen.  I make sure I have a good detergent on hand to get out those saucy messes.  Tide Ultra Oxi PODS.  Tide plus Oxi fights stains and odors so the next time the shirt, pants or blouse is worn it won't smell like hot wing sauce! Don't forget to add Downy Liquid Fabric Conditioner!  I love the April Fresh scent!  Because you want to keep those treasured lucky jerseys fresh and sparkling clean!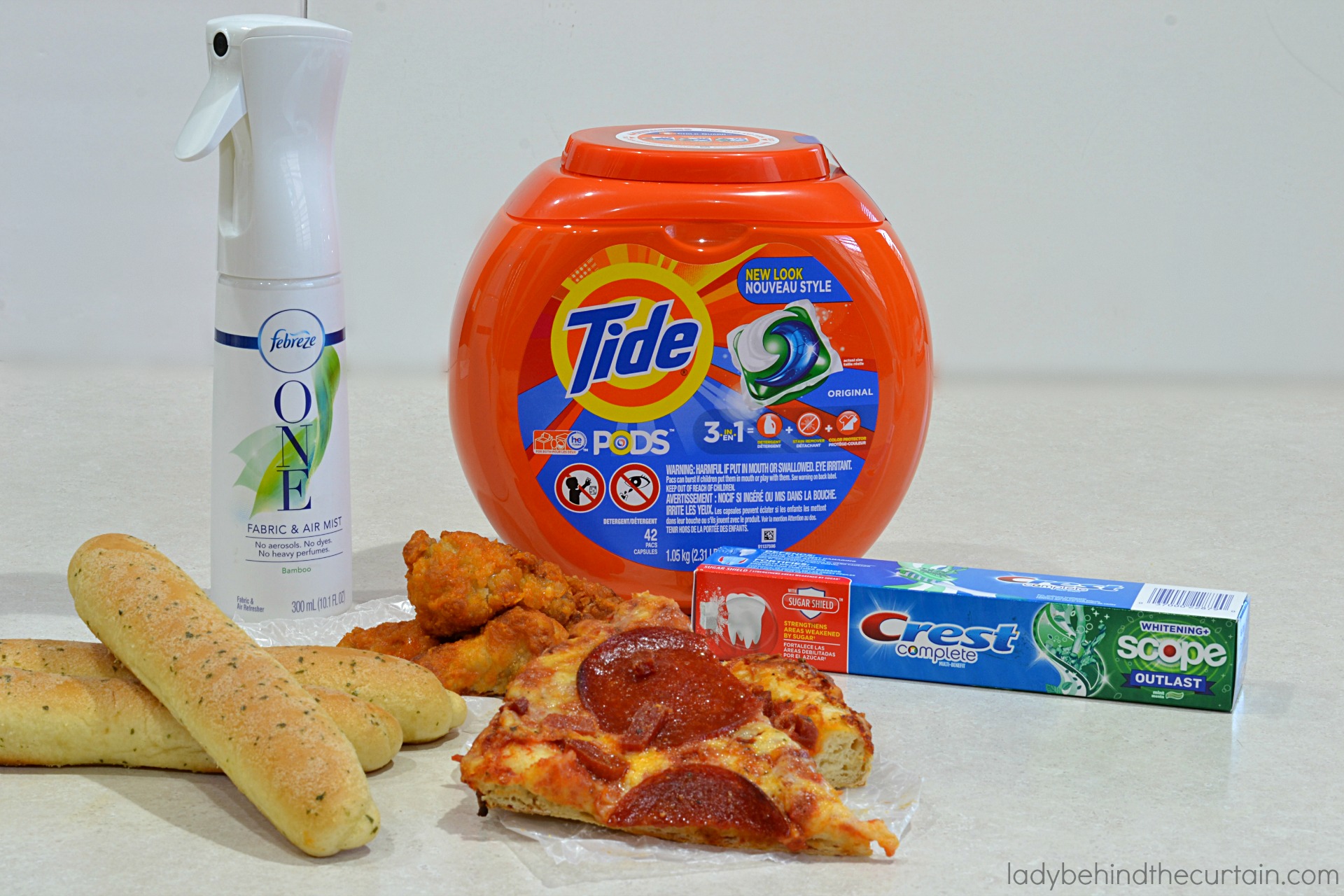 TIP #3
This one is overlooked all the time!  EVERYONE'S BREATH!  Remember what you're serving…..pizza, garlic bread, onion rings, hot wings etc.  Everything either has garlic or onions and with that comes bad breath.  Why not have something on hand so your guests can freshen up with Crest toothpaste. They can enjoy all the yummy food without worrying about offending anyone with smelly breath.
TIP#4
Keep it clean!  When you have a crowd enjoying popcorn, chips and nuts that can only mean one thing.  Popcorn, chips and nuts on the floor!  I make sure I have my Swiffer Sweeper out and ready to tackle even the worst mess.  Keeping it clean will make your guests feel more at ease not to mention make you feel better too!
GREAT NEWS!  Right now, if you buy one product, you get $0.50 back, plus you can earn an extra $1 back when you purchase and redeem 2 of these P&G products at Walmart and use the ibotta app.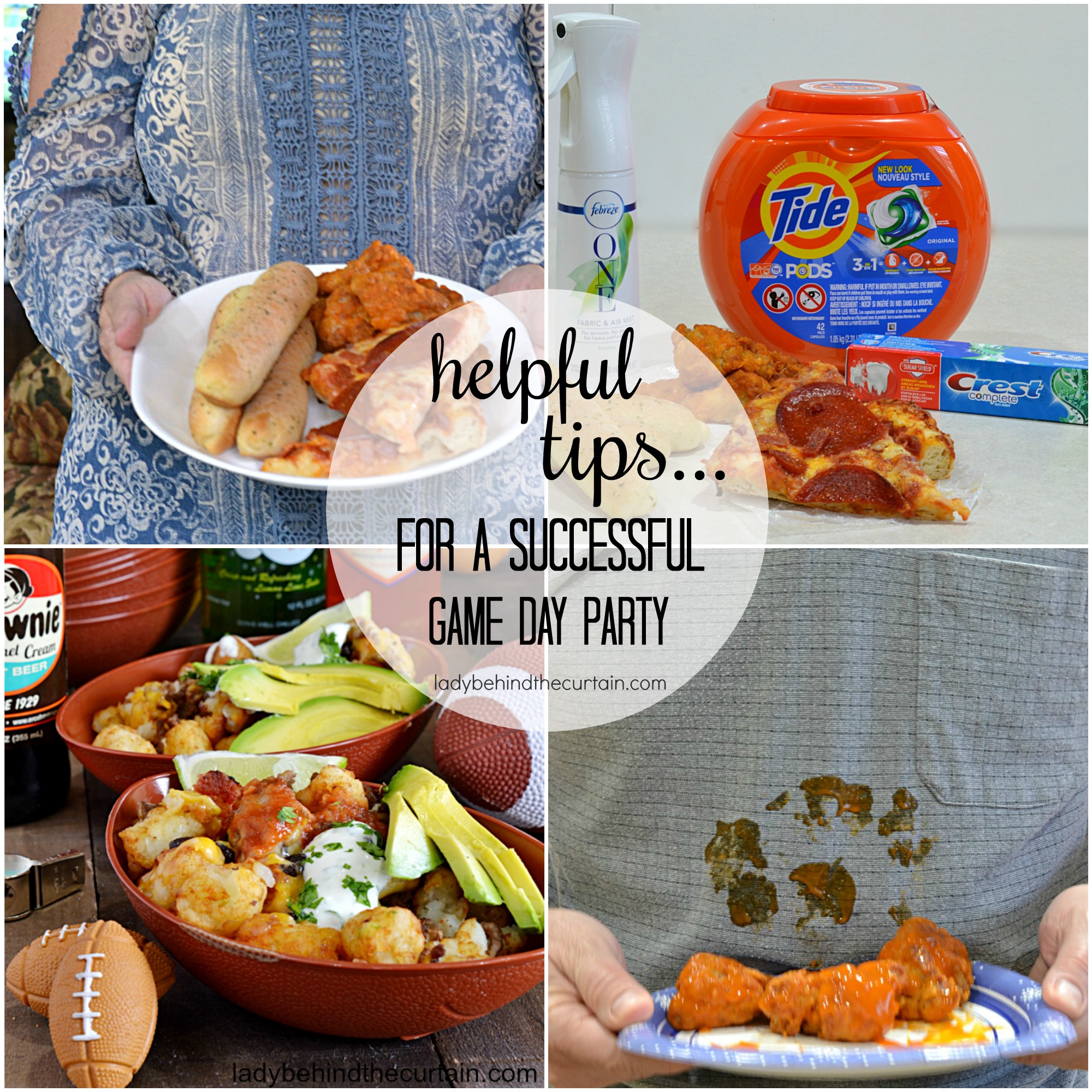 Now let's talk about the food!  There's nothing like a great game to get your appetite going.  My family LOVES game day food.  Most things are served in bite size form; which means they get to try EVERYTHING!
YUMMY FOOD!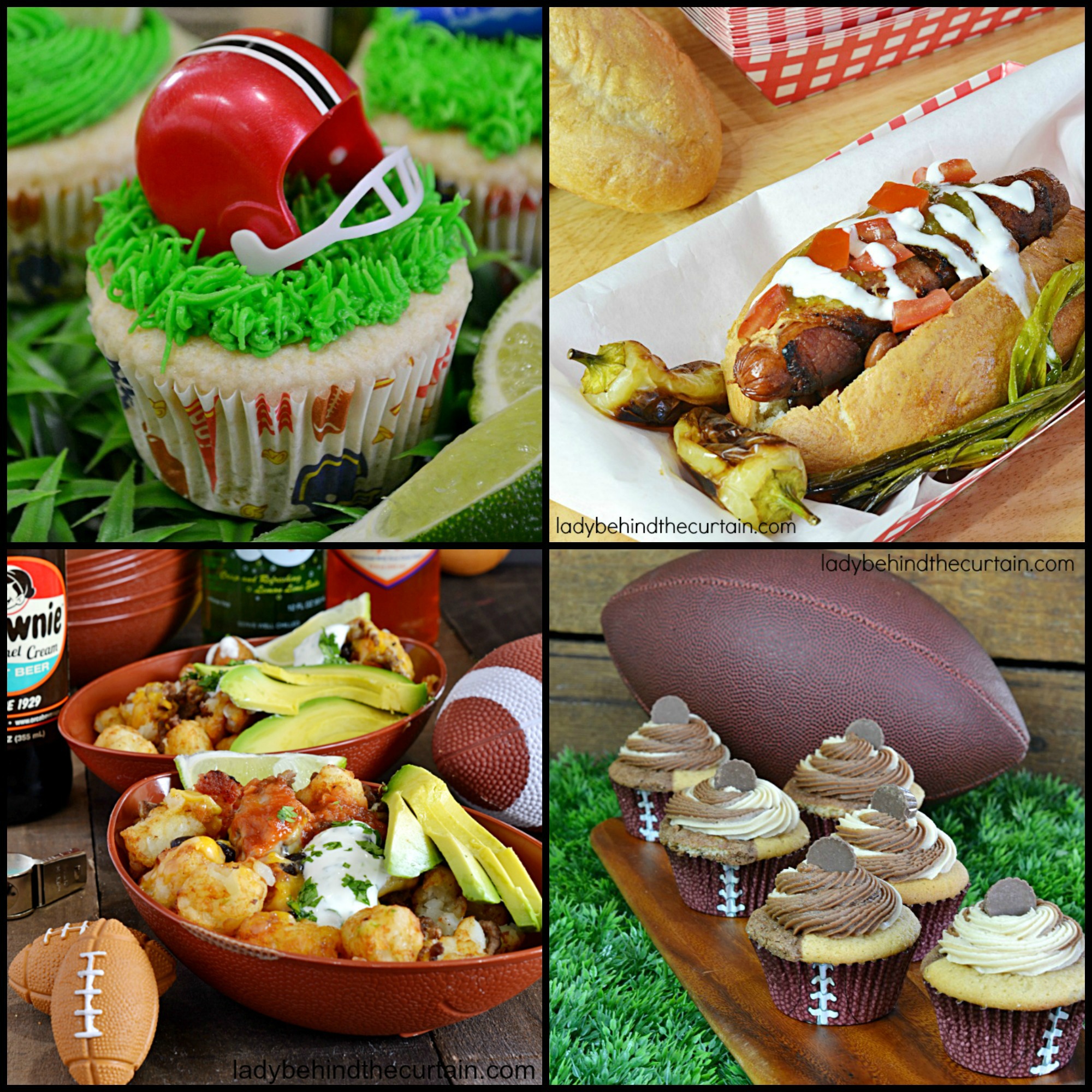 You can't watch a game without nachos (at least that's what my family thinks)!  How about changing it up a bit and making TATER TOT NACHOS!  Your hungry game watchers will still get all the yummy cheesy topping but instead of on a bed of tortilla chips everything is on crispy tater tots!  Pair that with a delicious SONORAN HOT DOG.  Another twist on a game day tradition.  You can't have a yummy game day without dessert and I have two for you.  PEANUT BUTTER CHOCOLATE TWIST CUPCAKES. These are just a few of my families favorite game day munchies.  If you would like something different that's okay I have over 180 game day recipes! Click here to see all the recipes—->>>>GAME DAY RECIPES.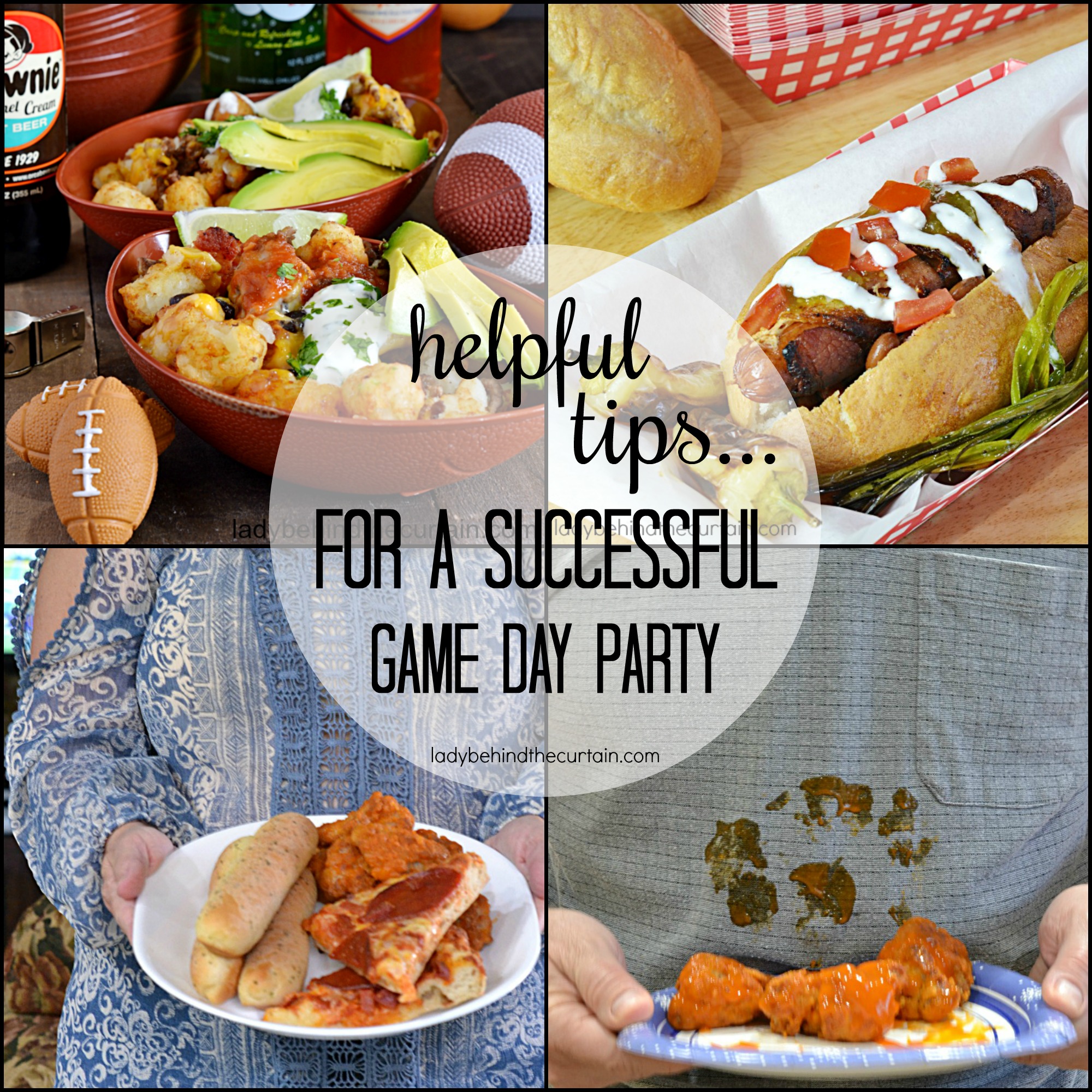 NEVER MISS A POST!
Sign up for my newsletter and receive my recipes in your inbox. Easy to see anytime and saved for safe keeping. Click Here and sign up today! —->>>>CURTAIN CALL NEWSLETTER
Comments submitted may be displayed on other websites owned by the sponsoring brand.
This is a sponsored conversation written by me on behalf of P&G at Walmart. The opinions and text are all mine.