This Herb Soup In a Jar will come in handy on cold nights.  You can serve this Herb Soup In a Jar as it is or add your favorite frozen meatballs for an Italian meatball soup.  It also makes a great addition to a soup theme gift basket, teachers gift or secret Santa.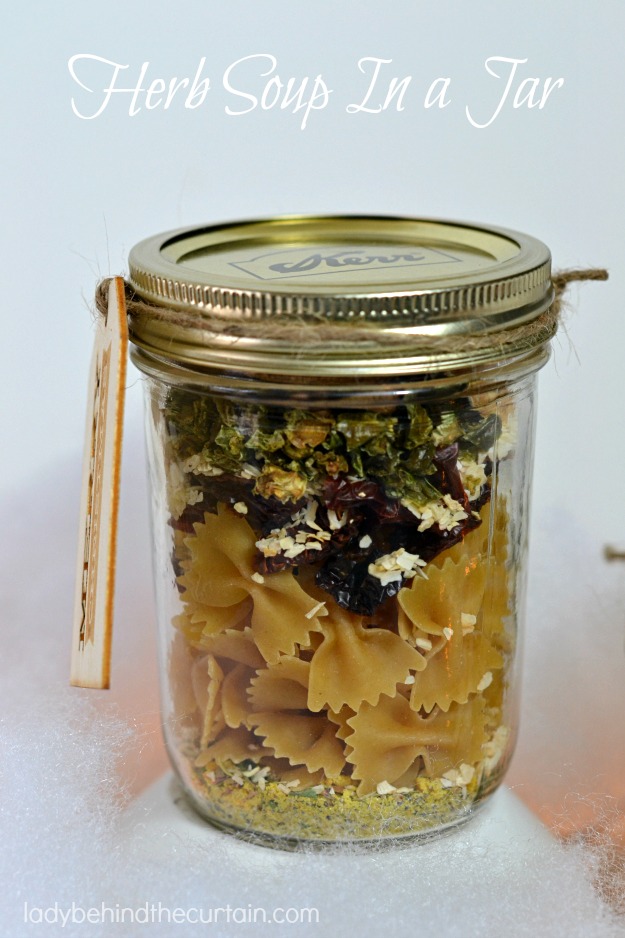 The Perfect gift for a sick friend.  Add the jars of soup to a soup pot with a ladle, crackers and kitchen towel.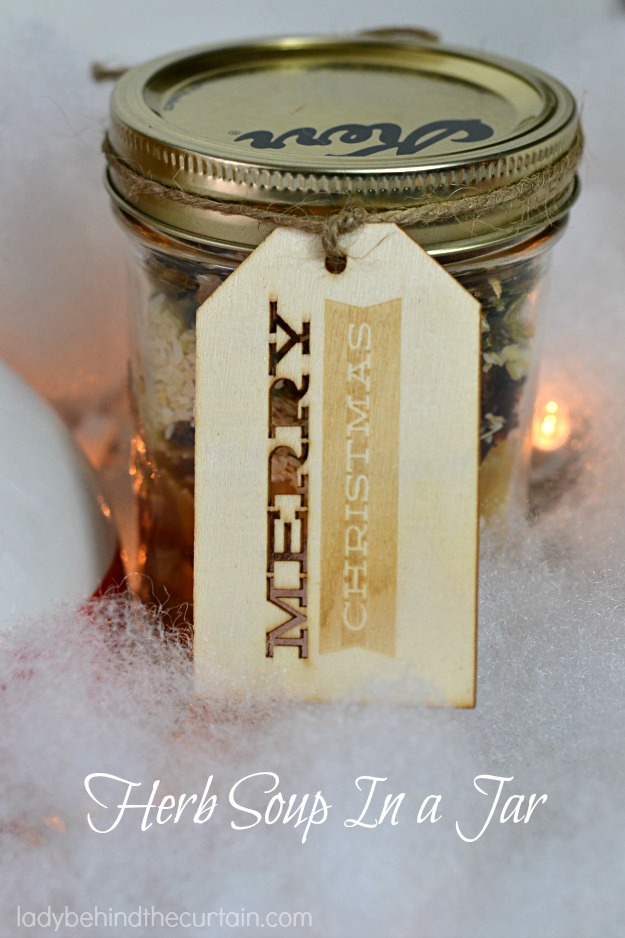 This soup has tons of flavor with thyme, oregano, rosemary and garlic.  Plus, the mushrooms, tomatoes and green sweet pepper.  NOTE:  I bought the dried green bell peppers from my favorite spice store here in Tucson, Penzey's.  If you aren't lucky enough to have one where you live they have a great online catalog.
DRIED GREEN BELL PEPPERS (link)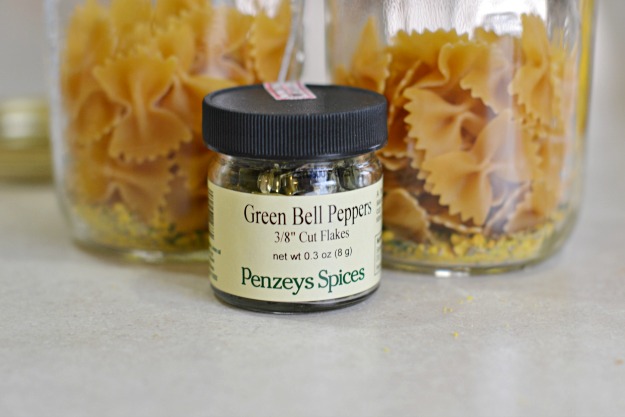 A view of the mushrooms.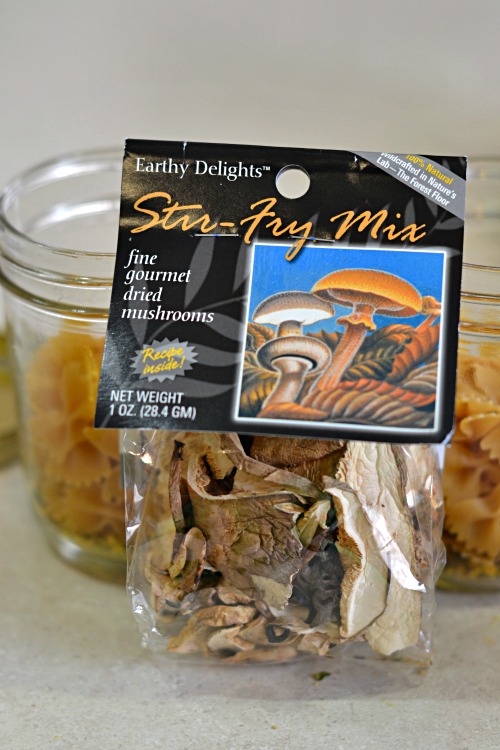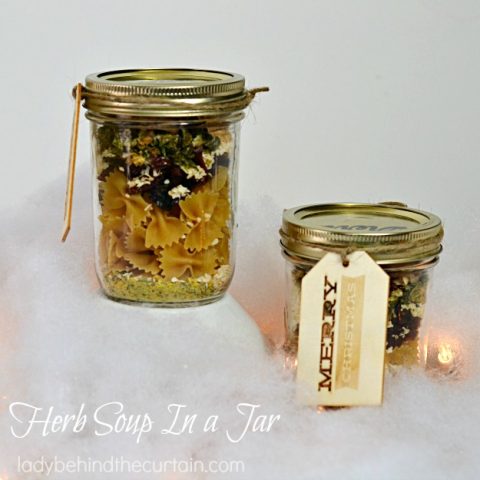 Herb Soup In a Jar
Ingredients
2 tablespoons instant chicken granules
1/2 teaspoon dried thyme
1/2 teaspoon dried oregano
1/2 teaspoon dried rosemary
1/2 teaspoon dried parsley flakes
1/2 teaspoon ground black pepper
1/4 teaspoon garlic powder
2 cups dried multigrain farfalle pasta
1/3 cup dried chopped onion
1/2 cup dried tomatoes (not oil-packed), snipped
1/4 cup dried chopped green bell pepper
3/4 cup dried porcini mushrooms
For the Italian Meatball Version:
1 (12 ounce) bag frozen meatballs
3 cups kale, coarsely chopped
Instructions
Divide ALL the ingredients into TWO half pint jars.
In TWO small bowls divide the chicken granules, thyme, oregano, rosemary, parsley, black pepper and garlic powder; mix together.
Layer in TWO half pint jars in this order.
Herb mixture, pasta, onion, tomatoes, bell pepper and mushrooms.
Seal jars.
Can be stored in a cool, dry place for up to 6 months.
To Make Soup:
Using one jar of mix, remove mushrooms and place them in a bowl.
Add enough water to cove and let stand for 20 minutes.
Drain, rinse and chop mushrooms.
Add the remaining soup contents into a 4 quart Dutch oven with 8 cups water and the mushrooms.
Bring to a boil, reduce heat and simmer covered 8 minutes or until pasta is tender.
For the Italian Meatball Version:
Add frozen meatballs and kale, return to boiling, reduce heat and simmer uncovered until meatballs are heated through.
MORE GIFT IDEAS
1. CRANBERRY SYRUP  2. DIY EARL GREY SPICE TEA  3. HOMEMADE CHRISTMAS GUMDROPS