This Herb Soup In a Jar will come in handy on cold nights.  You can serve this Herb Soup In a Jar as it is or add your favorite frozen meatballs for an Italian meatball soup.  It also makes a great addition to a soup theme gift basket, teachers gift or secret Santa.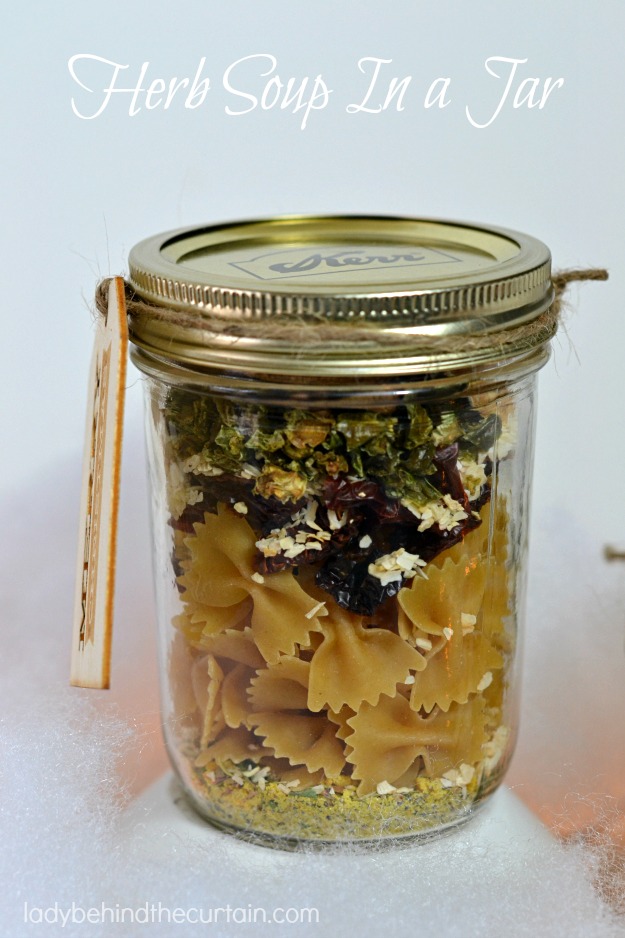 The Perfect gift for a sick friend.  Add the jars of soup to a soup pot with a ladle, crackers and kitchen towel.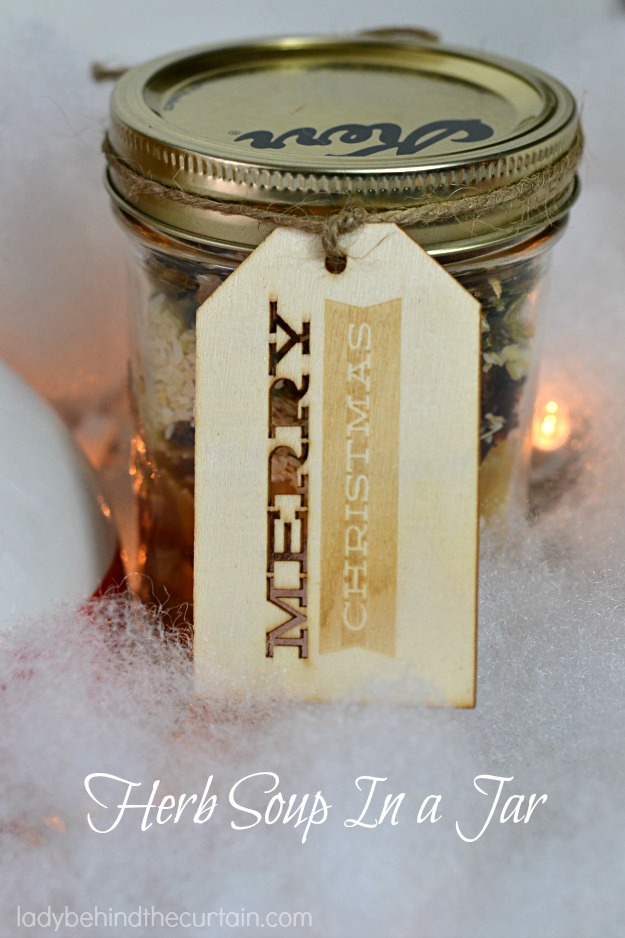 This soup has tons of flavor with thyme, oregano, rosemary and garlic.  Plus, the mushrooms, tomatoes and green sweet pepper.  NOTE:  I bought the dried green bell peppers from my favorite spice store here in Tucson, Penzey's.  If you aren't lucky enough to have one where you live they have a great online catalog.
DRIED GREEN BELL PEPPERS (link)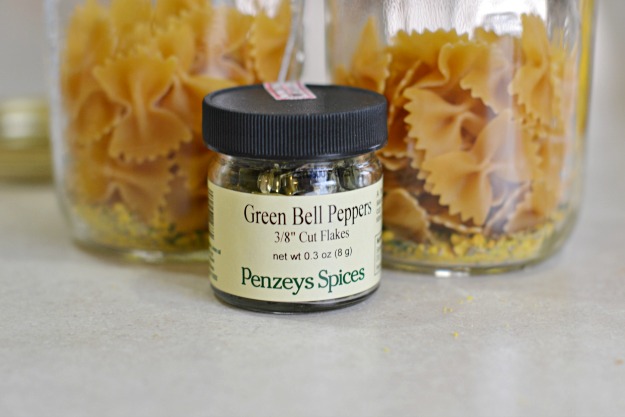 A view of the mushrooms.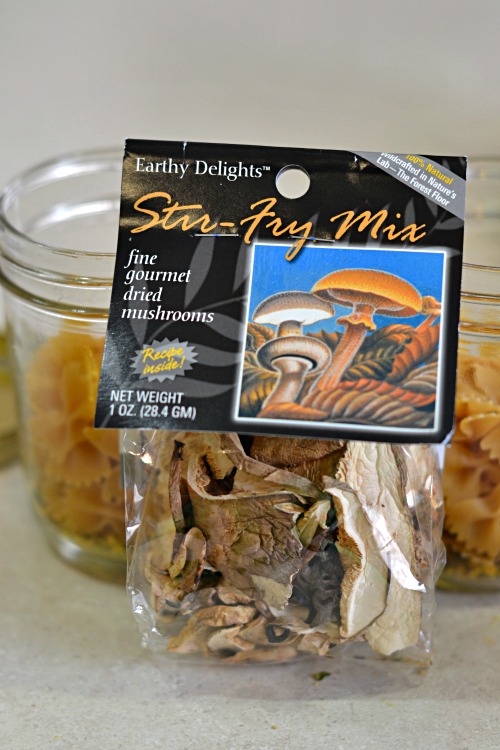 MORE GIFT IDEAS
1. CRANBERRY SYRUP  2. DIY EARL GREY SPICE TEA  3. HOMEMADE CHRISTMAS GUMDROPS