Homemade Apple Pie Spice Blend
Homemade Apple Pie Spice Blend | A combination of your favorite Fall spices.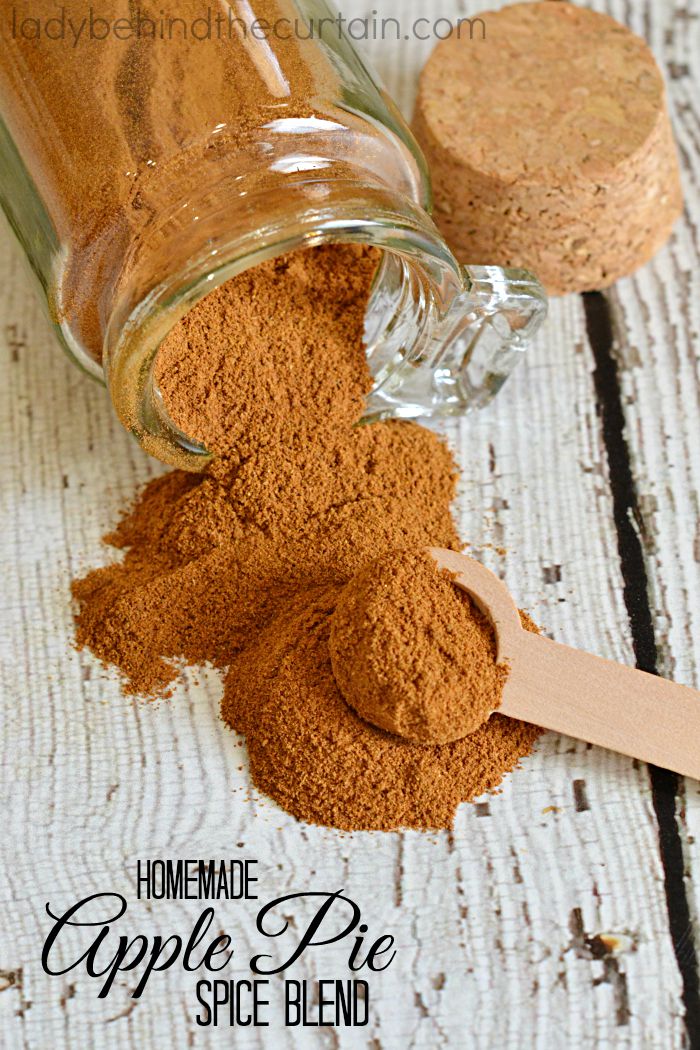 Funny how Apple Pie Spice has NO APPLES in it!  I guess it's more about how great it makes apple pie taste!  Now you don't have to wait until Fall to get your favorite spice blend.  This is not just for pies as you can see it is also perfect in cakes, add some to your caramel corn, milk shake or in your cinnamon roll filling.  Also try another one of my spice blends, Homemade Pumpkin Pie Spice Blend.  Perfect for all things pumpkin especially some delicious pumpkin ice cream!
RECIPE IDEAS FOR THIS SPICE BLEND

1. QUICK CINNAMON ROLLS  2. EASY APPLE PANCAKES  3. ALL AMERICAN APPLE PIE