Honeydew Kiwi Smoothie:  Packed with nutritious fruits.  This smooth creamy treat can be enjoyed anytime of day.  Perfect for an mid afternoon boost.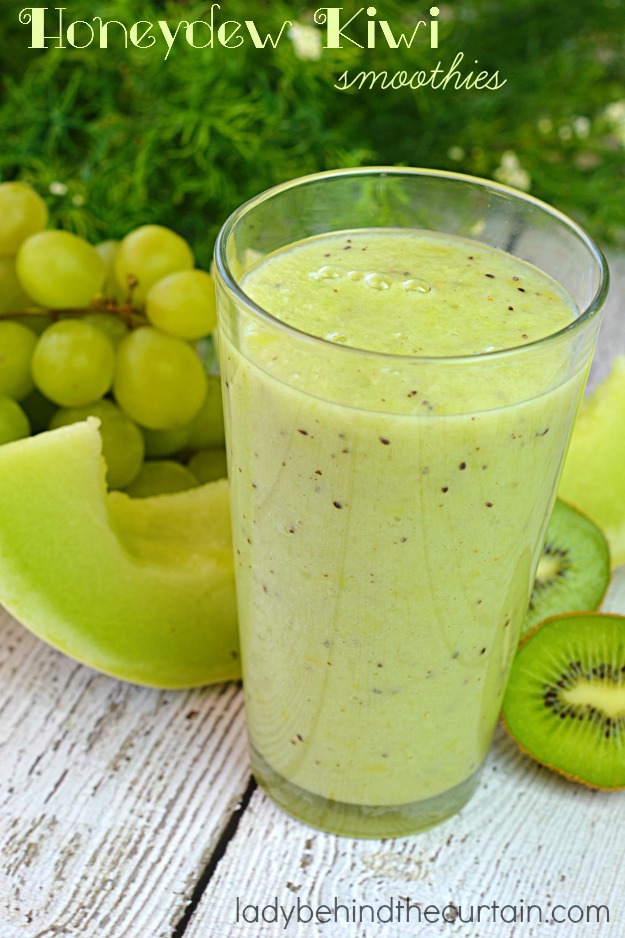 Pour yourself a tall glass of energy with this Honeydew Kiwi Smoothie.  We enjoy all kinds of smoothies.  I thought it would be fun to combine all my favorite green fruits to create a different kind of smoothie.  Packed with vitamins and a clean refreshing flavor this smoothie has quickly become a favorite in my house.  TIP:  If you are a fan of honey, (I am not) for added sweetness and flavor add 2 tablespoons of honey.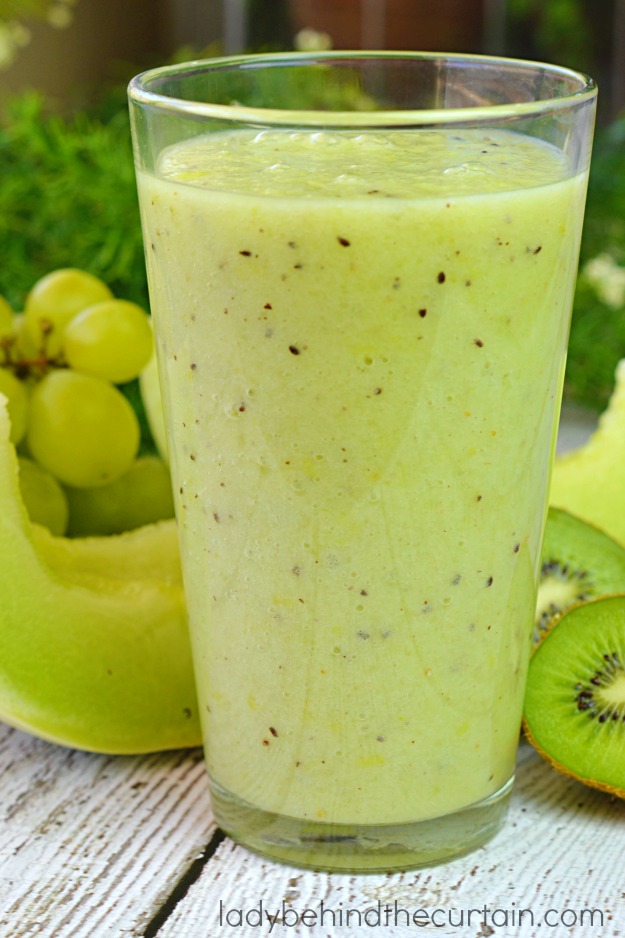 When I make smoothies I usually make 4 or 5 kinds and freeze them.  That way my husband has a refreshing healthy snack to take to work.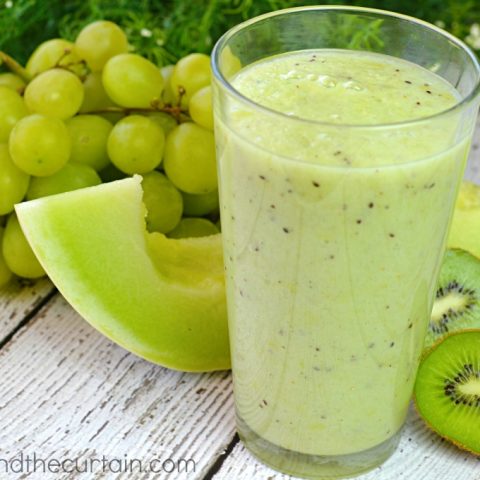 Honeydew Kiwi Smoothie
Ingredients
6 ounces vanilla Greek yogurt
2 cups honeydew melon, cubed
1 cup green grapes, halved
2 kiwifruits, peeled and cubed
Instructions
Add the yogurt, melon, grapes, kiwi and optional honey to a blender.
Blend until the fruit is smooth.
MORE SMOOTHIE RECIPES

1. ORANGE BANANA OAT SMOOTHIE  2. PEANUT BUTTER APPLE SMOOTHIE  3. CHOCOLATE CHERRY VANILLA SMOOTHIE  4. CARAMEL APPLE SMOOTHIE