How to Stock your Pantry for the Coronavirus and a Pandemic
How to Stock your Pantry for the Coronavirus and a Pandemic. Stocking up for the Coronavirus, what you need and recipes to help you. The Corornavirus is forcing Americans to think about having at least a 14 day supply of food and essentials on hand. Since most of us have never been through a pandemic we are all left with the big question….WHAT DO I NEED? In this post I will give you a list of food items for your pantry, with easy ways of transforming a recipe from using fresh produce to frozen or canned.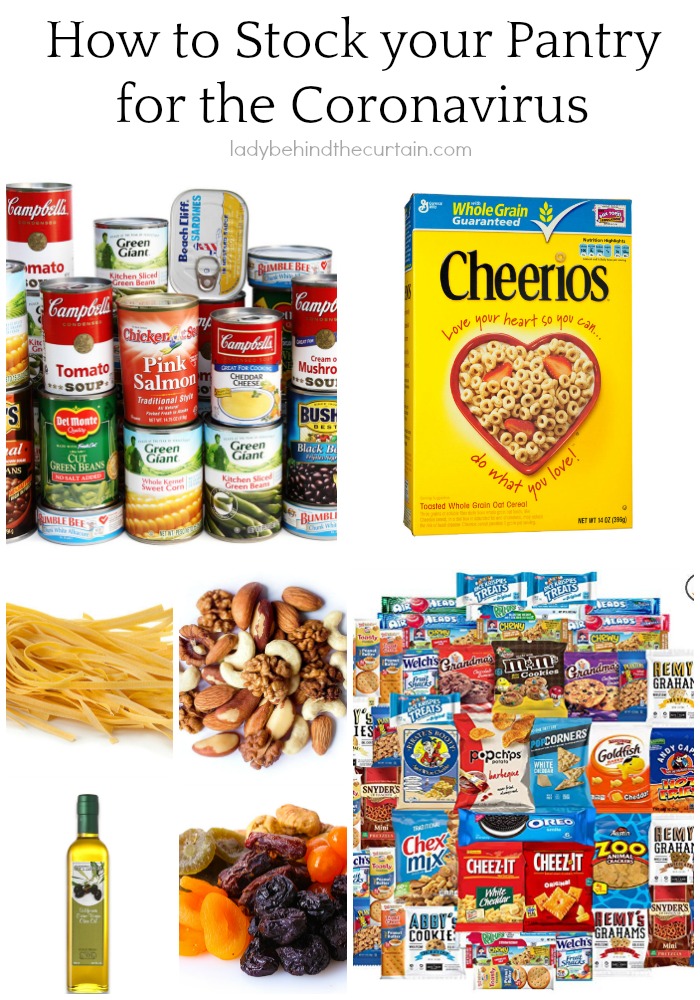 PANTRY STAPLES
Here is a list of staples I have in my pantry for the Coronavirus. Scroll down for quarantine recipe ideas and a printable list↓↓↓↓
Dried Fruit: Perfect as a snack, added to trail mix or baked goods
Freeze Dried Fruit: Amazing in oatmeal, smoothies or cold cereal.
Nuts: A great way of getting protein. For snacks, baking and savory dishes
Dry Cereal or Granola: A long shelf life
Dried Beans: Another source of protein. Great in Soups, salads and casseroles
Dried Rice: An inexpensive side dish. Delicious in soups, salads, casseroles and as a simple side dish
Dried Pasta: Also inexpensive with a long shelf life. Perfect for soups, salads and casseroles.
Canned Food Items: Vegetables (green beans, corn, tomatoes etc.), Fruit (peaches, pears, pineapple, applesauce etc.) Tomato sauce, Marinara Sauce, Spaghetti Sauce, Soup, baked beans, canned tuna
Stock/Broth
Condiments: Mayonnaise, Mustard, Olives, Ketchup etc.
Jerky
Snacks (popcorn, chips, crackers, fruit snacks etc.)
Powdered Milk
Dried Herbs
Spices
Seasoning Packets (chili, tacos, roast etc.)
Long Lasting Vegetables: like carrots, onions, apples and potatoes
Rehydration Drinks: Gatorade, Powerade etc.
Juice
Bottled Water (if you don't have a filter system)
Oil: Vegetable, Canola or Olive
Protein or Granola Bars
Peanut Butter
Jelly
BONUS FREEZER RECIPES
Making your own chicken stock for the freezer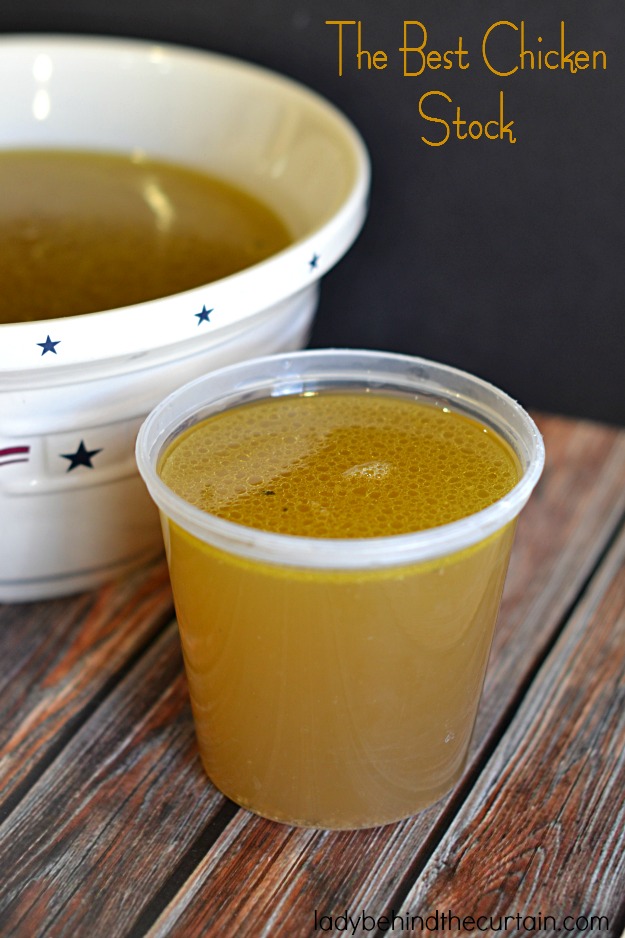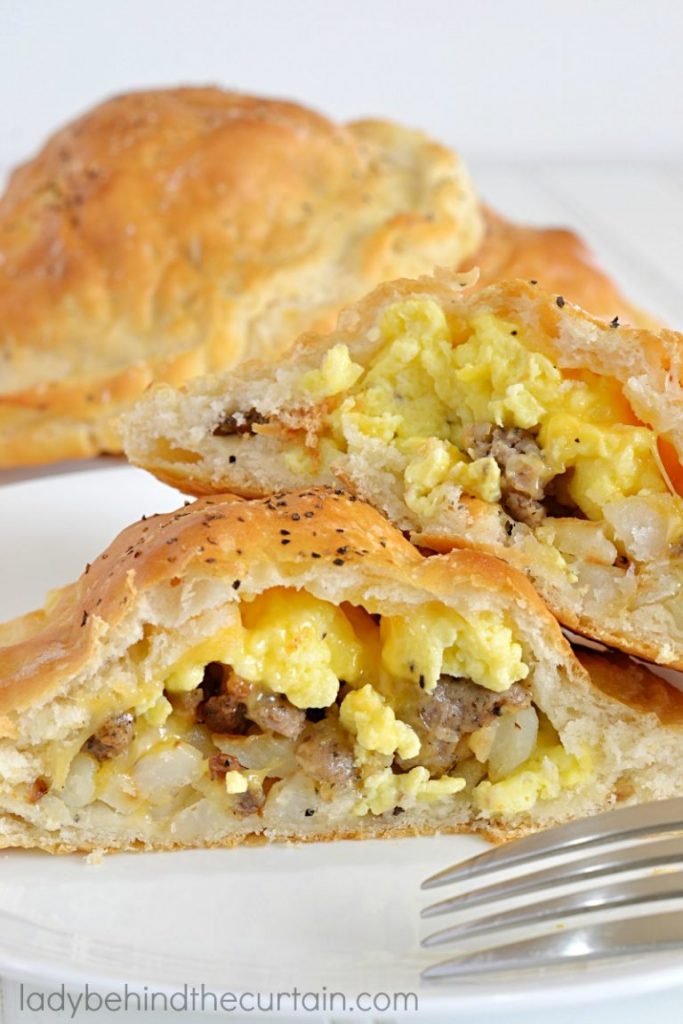 More BONUS Content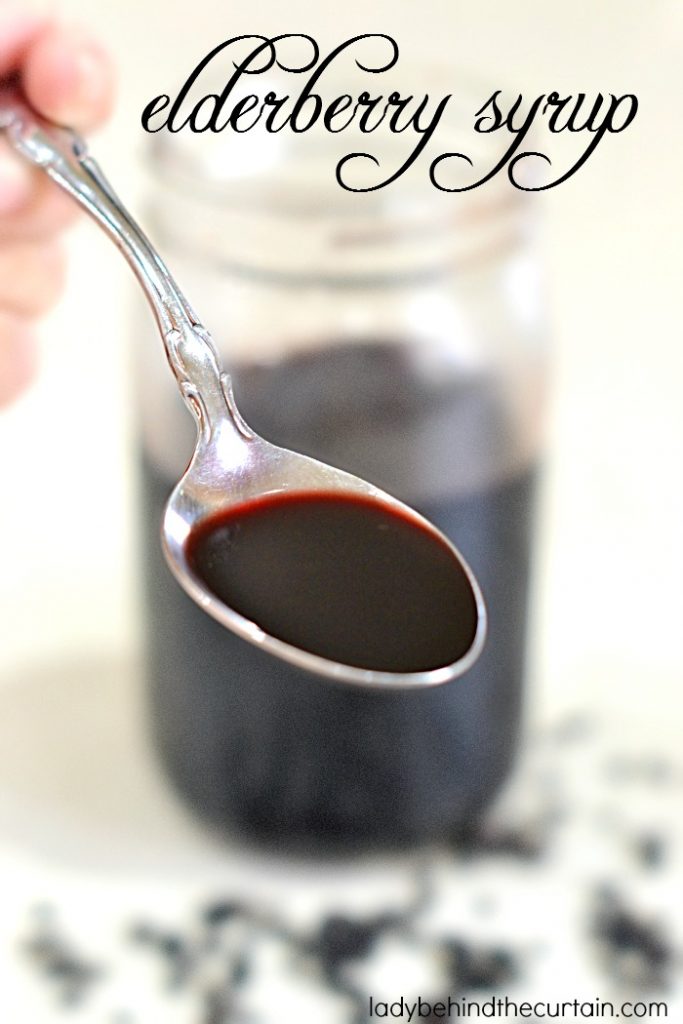 RECIPES FROM THE PANTRY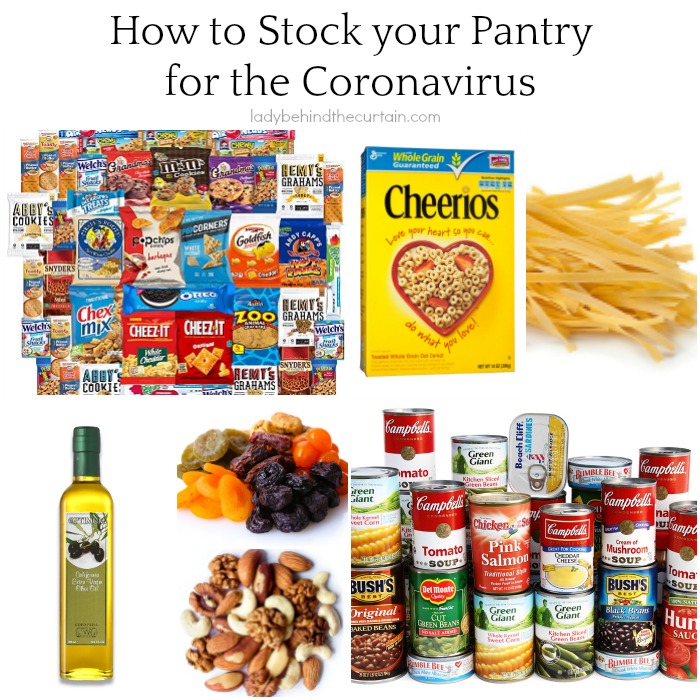 CLICK HERE FOR THE HOW TO STOCK YOUR PANTRY FOR THE CORONAVIRUS AND A PANDEMIC PRINTABLE LIST→PANTRY STAPLES
NEVER MISS A POST
NOTE: Please be kind and show grace when gathering your supplies. Remember this is for TWO weeks not THREE months. It's okay to leave things on the shelf for the next person. This post IS NOT about hoarding food and supplies.