Hummingbird Cupcakes with Banana Cream Frosting
Hummingbird Cupcakes with Banana Cream Frosting | Transform your favorite Southern cake into bite size treats! These wonderful Hummingbird Cupcakes with Banana Cream Frosting are filled with pineapple, bananas, pecans and if that isn't enough how about an incredible creamy Banana Cream Frosting? Wow! Now that's a cupcake your guests will definitely enjoy. ♥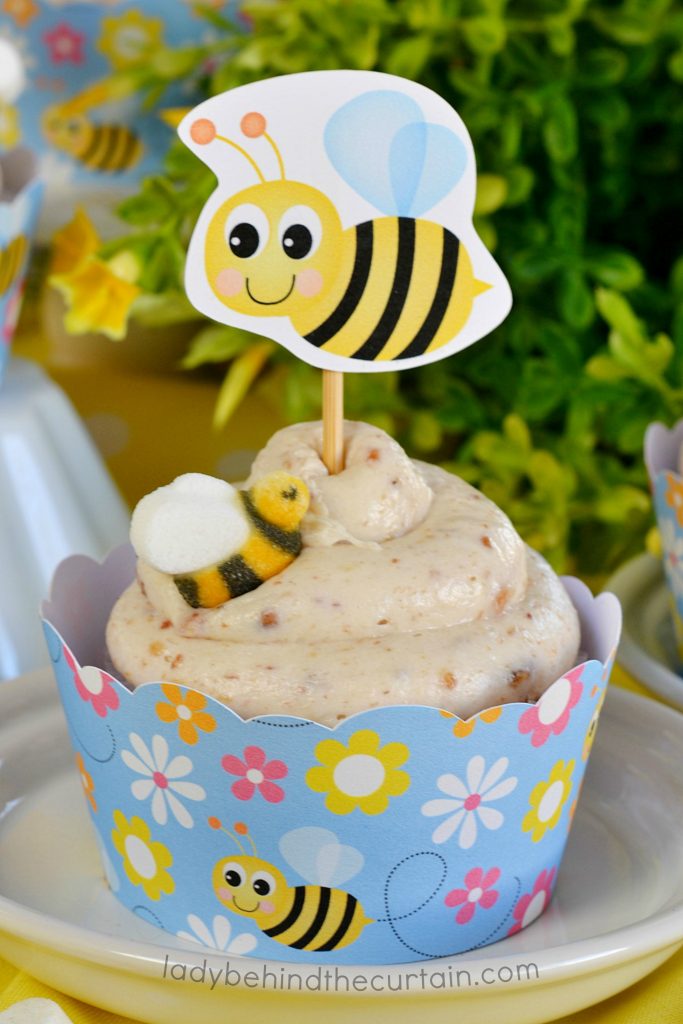 DID YOU KNOW?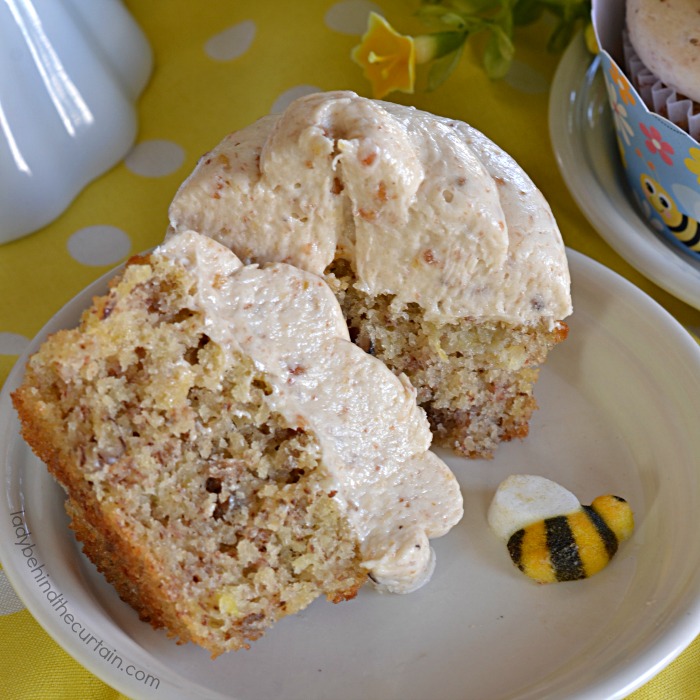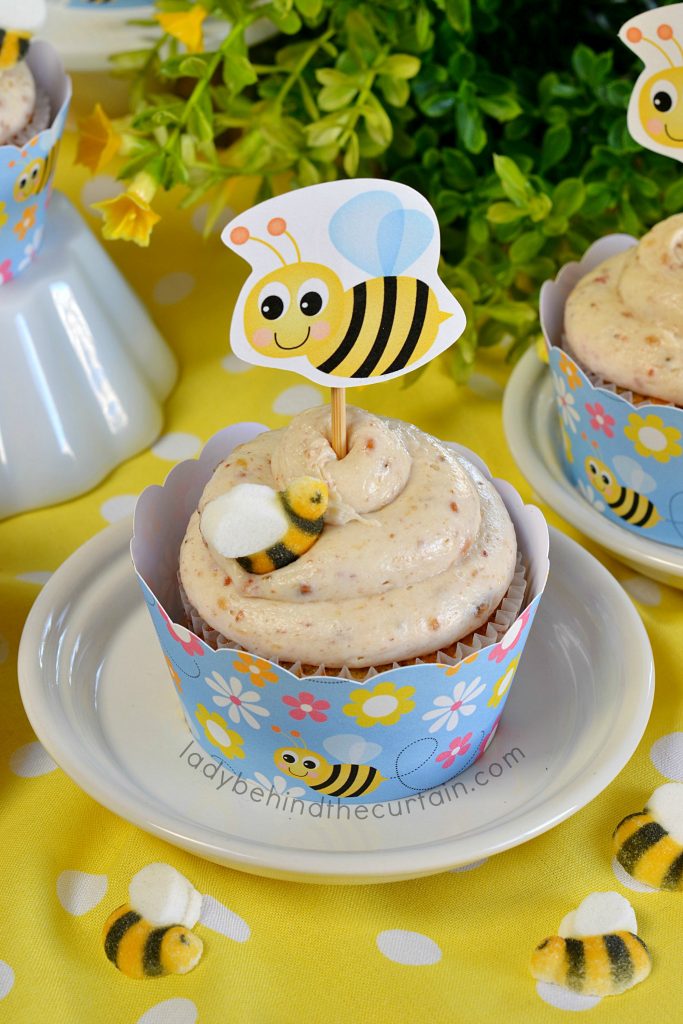 TIPS FOR TENDER MOIST CUPCAKES
Good ingredients equals great taste. To send your guests straight to cupcake heaven use only the best ingredients. Like real butter, real vanilla and dark dutch cocoa.
Never over bake a cupcake. You can never save an over baked cupcake. You're doing it right when your cupcakes look slightly sunken, rather than peaked. Test them with a toothpick if you're unsure–if no batter clings to the pick, they're done.
Mix batter with a light hand. Baking fluffy, moist cupcakes is all about creating air bubbles in your batter that expand in the oven. If you over mix your batter, you collapse those bubbles. To avoid this mix on a low speed, stopping just as all ingredients blend.
Let all ingredients come to room temperature before baking. All ingredients incorporate into batter mush more easily if they're at similar temperatures.
Baking in advance? Freeze cupcakes. If you're baking to eat right away, we recommend storing cupcakes at room temperature. But if they're for tomorrow, freezing will retain their moisture much better than leaving them on a counter overnight.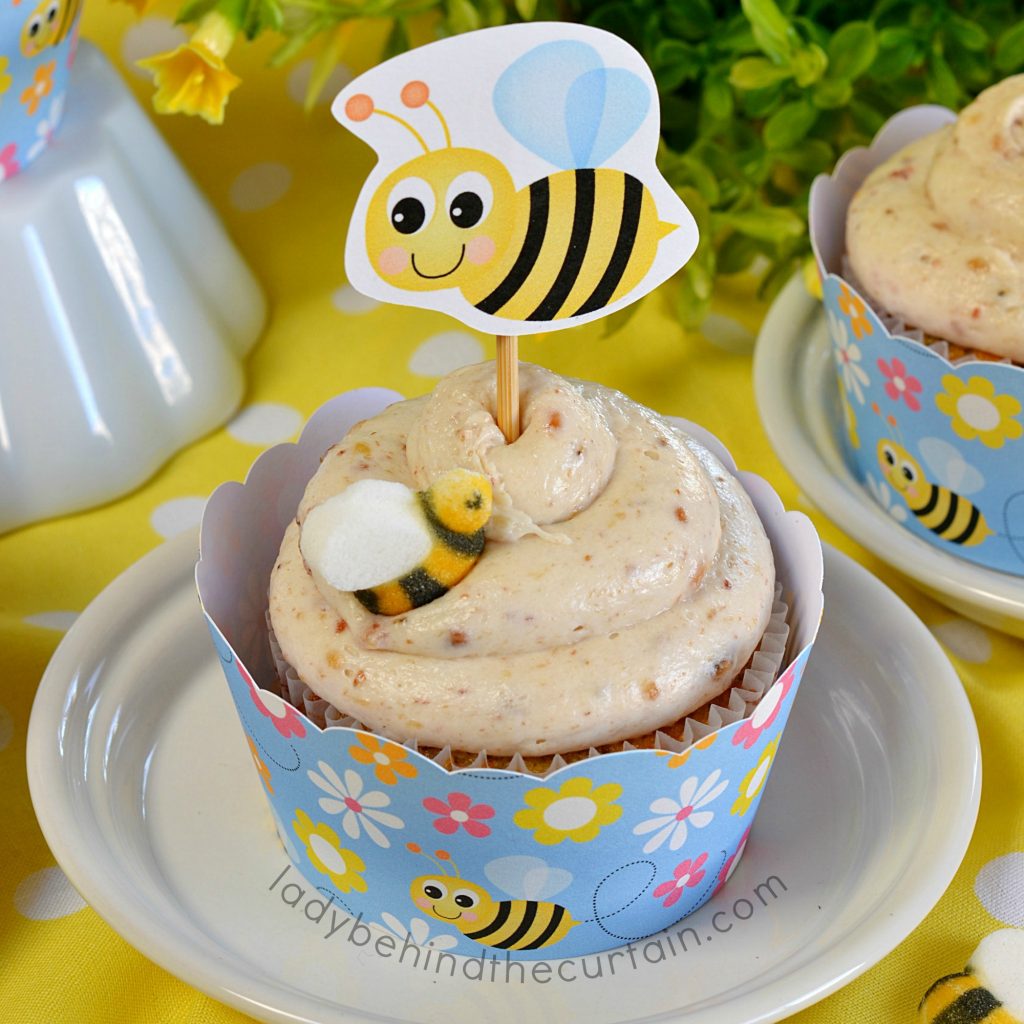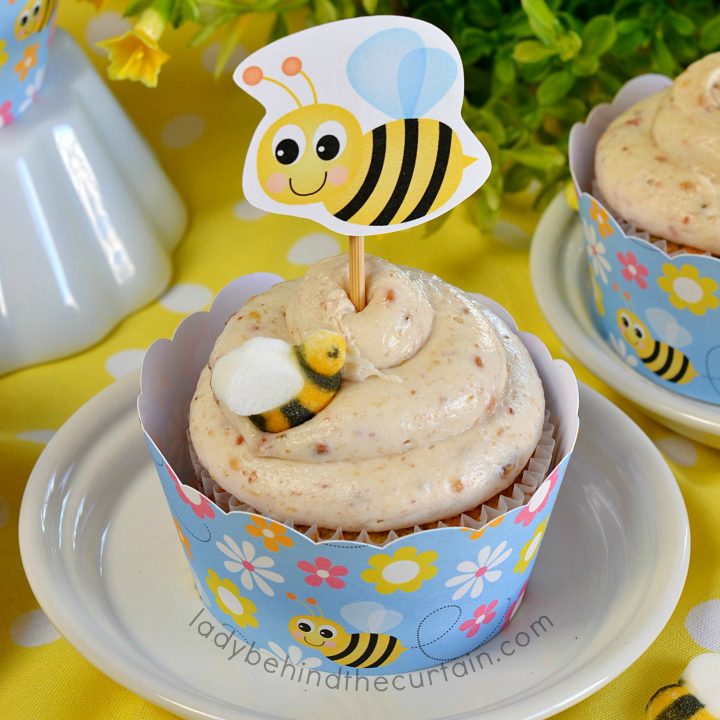 Hummingbird Cupcakes with Banana Cream Frosting
Yield:
46 to 48 Regular Size Cupcakes
Ingredients
For the Hummingbird Cupcakes:
1½ cups unsalted butter, softened
2 cups granulated sugar
1½ teaspoons vanilla extract
6 large eggs
2¼ cups all-purpose flour
1 teaspoon baking soda
½ teaspoon salt
1 cup buttermilk
2 cups mashed banana
1 (8 ounce) can crushed pineapple, well drained
2 cups pecans, chopped
For the Banana Cream Frosting:
Instructions
For the Hummingbird Cupcakes:
Preheat oven to 350°. Line cupcake pan with liners; set aside.
In a large mixing bowl whip together the butter, sugar and vanilla until light and fluffy. Add eggs one at a time beating well after each addition. In a separate bowl, whisk together the flour, baking soda and salt. Gradually add the flour mixture to butter mixture alternately with buttermilk, beginning and ending with the flour mixture. Gently stir in the banana, pineapple and pecans. Using an ice cream scoop fill each muffin cup ¾ full. Bake 20 minutes or until a toothpick inserted into the center comes out clean. Cool completely in tins on a cooling rack. Spread or pipe on Banana Cream Frosting.
For the Banana Cream Frosting:
Click here for the recipe---->>>>BANANA CREAM FROSTING.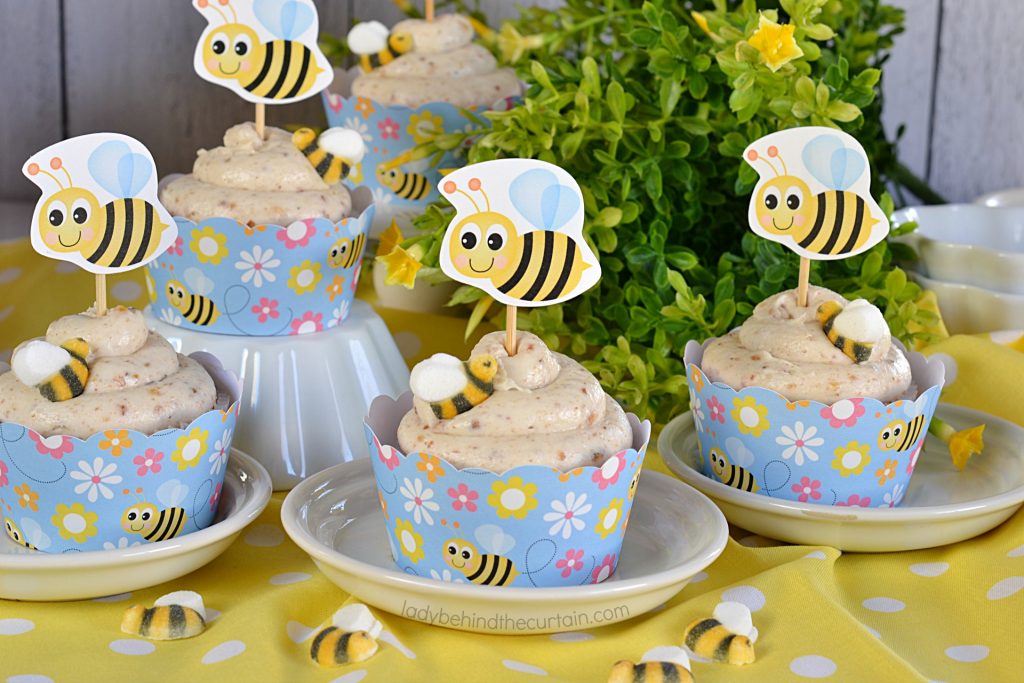 MORE FUN CUPCAKE RECIPES
PINEAPPLE CARROT CUPCAKES 2. DARK CHOCOLATE STRAWBERRY CUPCAKES 3. CARAMEL APPLE PARTY CUPCAKES
NEVER MISS A POST!
Sign up for my newsletter and receive my recipes in your inbox. Easy to see anytime and saved for safe keeping. Click Here and sign up today! —->>>>
CURTAIN CALL NEWSLETTER
More cupcake recipes you might like. STRAWBERRY CUPCAKES WITH STRAWBERRY BUTTERCREAM and BANANA CUPCAKES WITH CINNAMON CREAM CHEESE FROSTING.