Hungry Elephant Game (Toddler)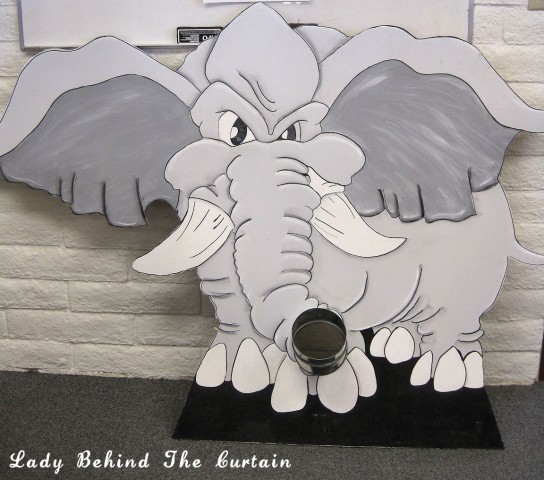 A big piece of plywood can become any animal!  This one is an elephant with a vent tube stuck in his trunk to make getting the ping pong ball in the trunk!
Object:  The object of this game is to get all 3 balls into the elephants trunk.
Age Group: 7 years and under
Hungry Elephant Game Rules
1.Their are a couple of ways to play this game.  The way the game is played can be decided by the player.
2.For the younger player, they can simply walk up to the elephants trunk and drop in the balls.
3.For the older player, they stand at the toss line and toss the ball into the trunk.
4.The player receives 3 balls to either toss or place.
5.For each ball that lands in the trunk   3 Tickets (for each ball)
No balls in the trunk     3 Tickets