Italian Purse Appetizer |  This appetizer delight is wrapped with a puff pastry and filled with delicious ingredients like pesto, roasted red peppers and cheese.  Bake up a batch for your hungry game watchers.  One bite will be all it takes to realize these Italian Purse Appetizers will be their new number one favorite appetizer.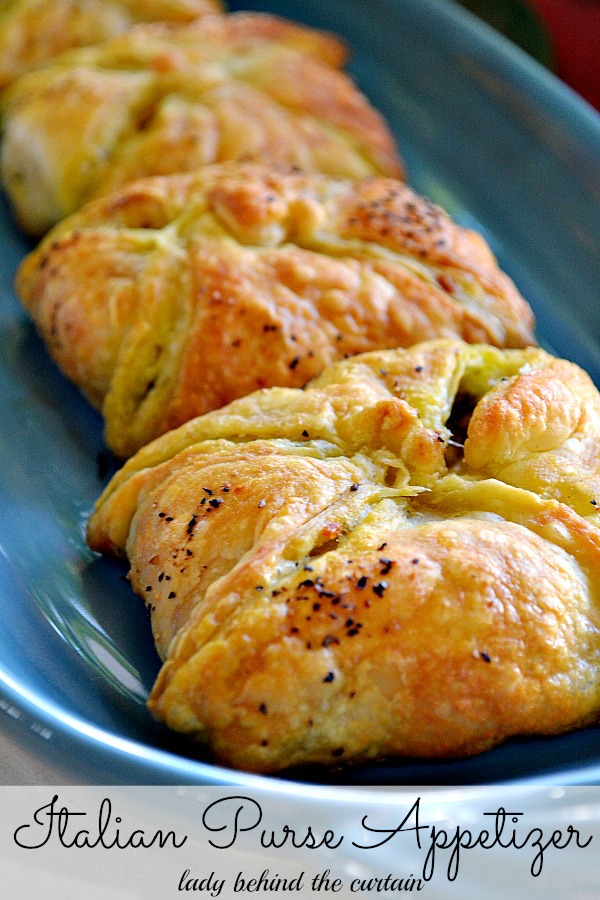 Why use Purse in the title?  The term "Purse" is usually associated with Oriental Cuisine.  A dumpling made into a pocket to hold its filling.  That's what this recipe is only an Italian version.  This purse has so much flavor no dipping sauce is necessary.  The PERFECT appetizer!  Especially for an Italian dinner.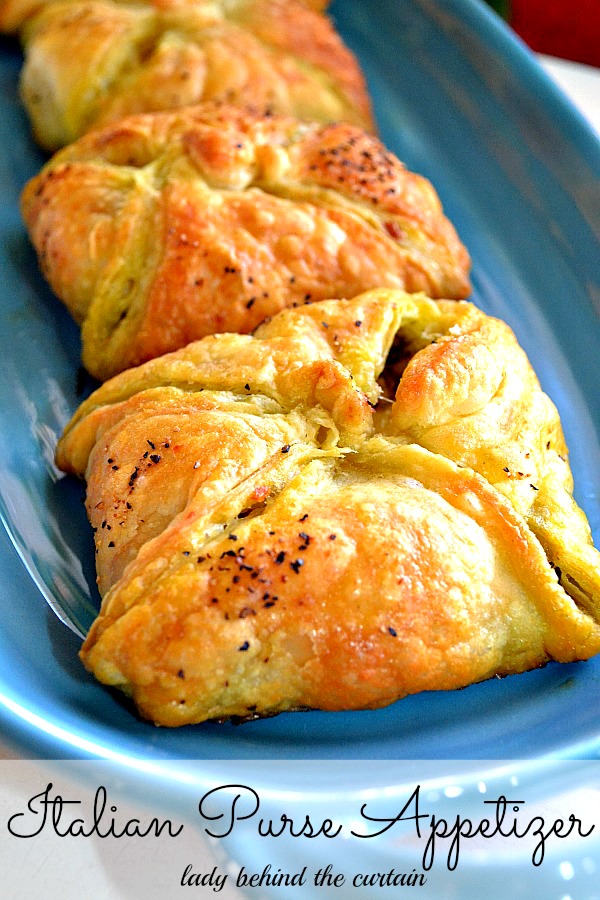 Here's how to create these delicious appetizers.
Use one sheet of store bought puff pastry.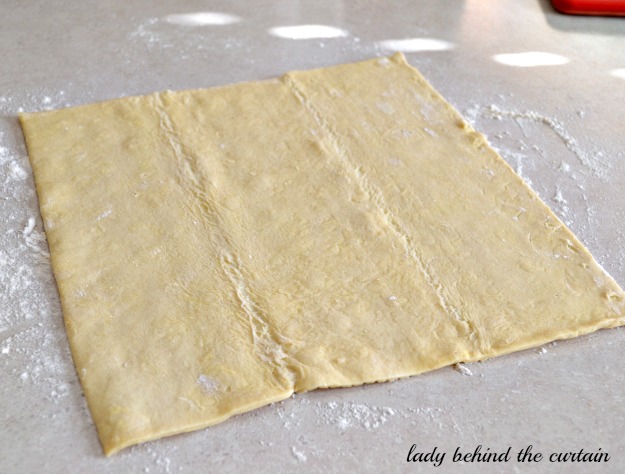 Divide into three parts.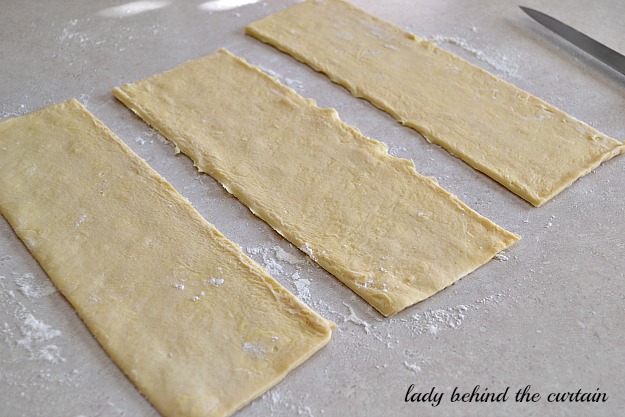 Cut into 9 equal squares.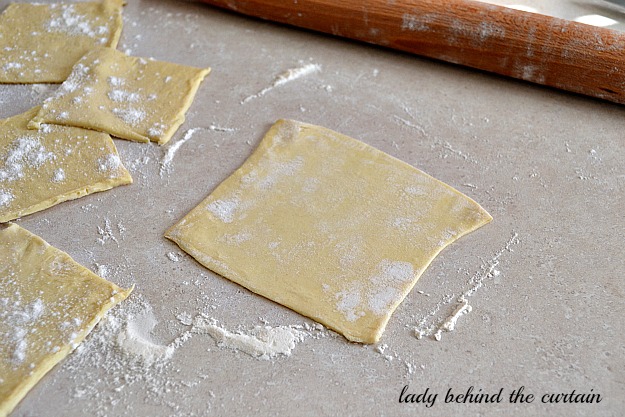 Add pesto,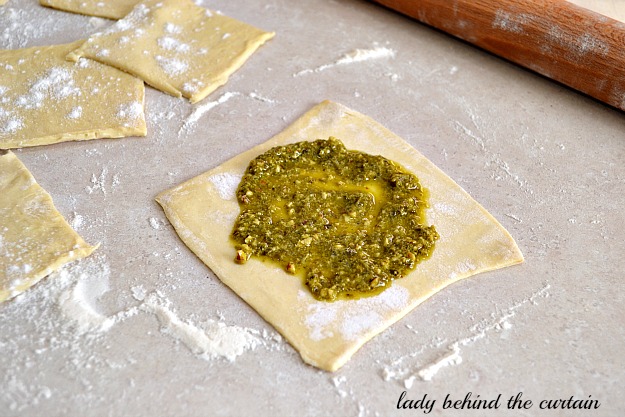 Roasted red pepper,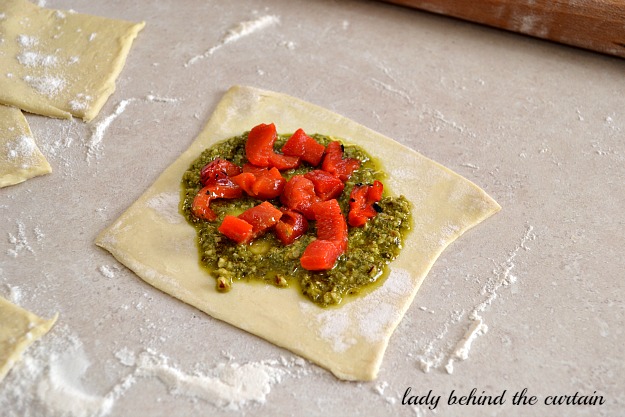 Cheese and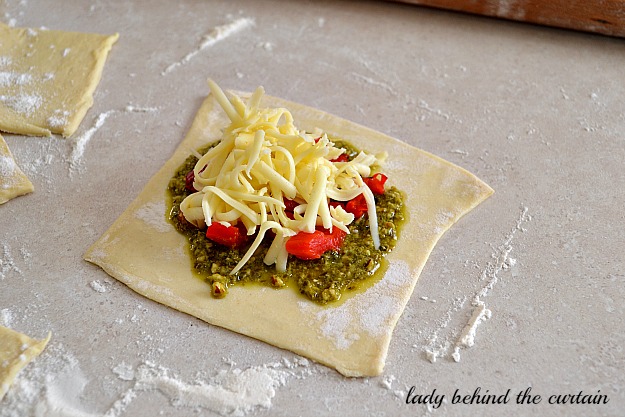 Pull up like a taco.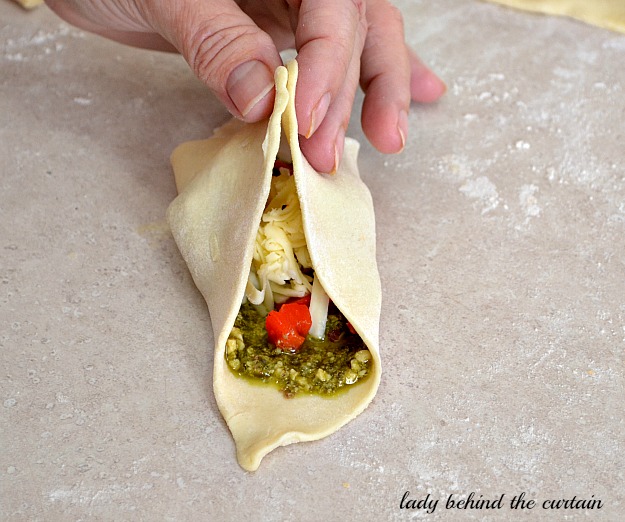 And then all four corners.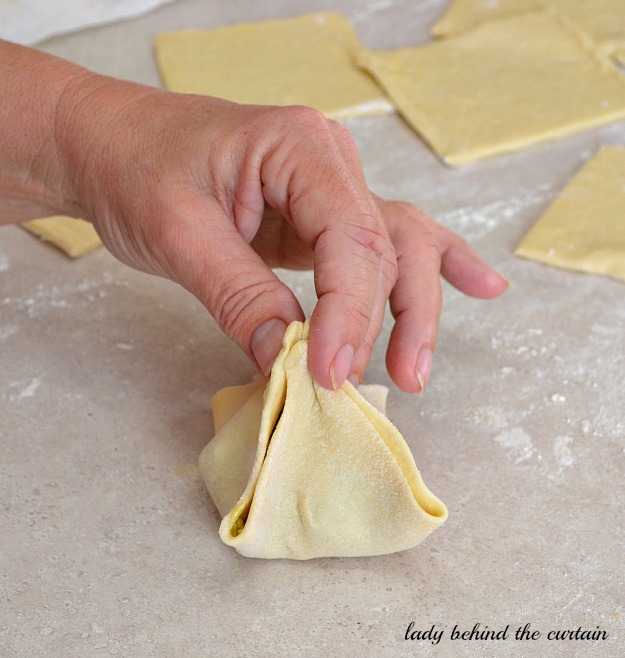 Press to seal and bake!
Yield: 9 Appetizers
Italian Purse Appetizer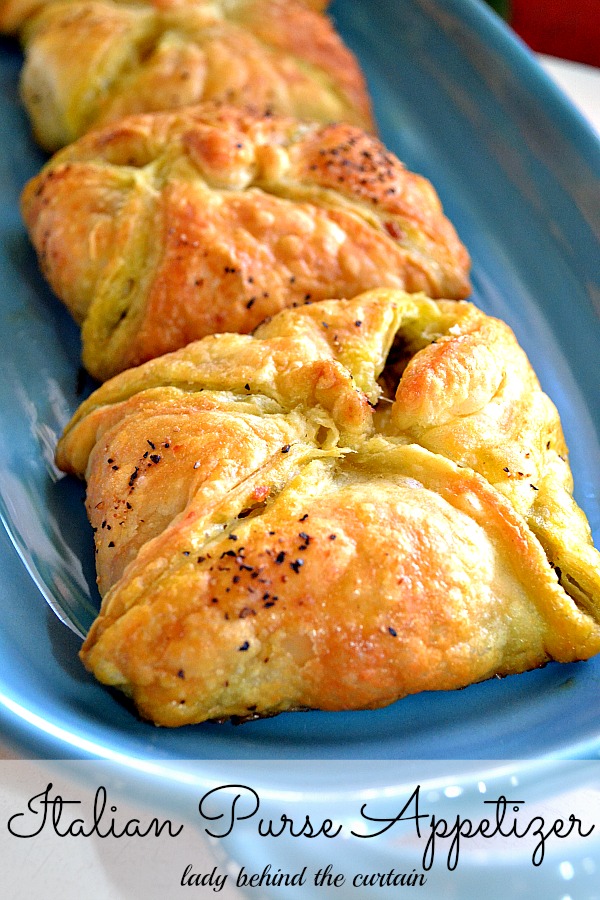 This appetizer has so much flavor no dipping sauce is necessary.
Ingredients
1 sheet puff pastry, defrosted
9 teaspoons store bought pesto
9 tablespoons roasted red pepper, chopped
9 tablespoons cheese, shredded ( I used Havarti)
1 egg
1 tablespoon cold water
salt and pepper to taste
Instructions
Preheat oven to 400 degrees.
Prepare cookie sheet with parchment paper or spray with non stick cooking spray.
Prep all your ingredients before cutting your dough.
Once the red pepper is chopped place on paper towels to drain, pat dry.
Shred the cheese and set aside.
Make egg wash using the egg and 1 tablespoon of cold water mix with fork and set aside.
Thaw puff pastry according to the box. The pastry is folded in thirds use that as your guideline to cut 3 long strips.
Cut into 9 equal squares.
On a lightly floured surface roll dough to a 4x4 piece.
Place pesto and spread around the square.
Add chopped roasted red pepper and cheese.
Brush the egg wash on the edges.
Pull all four corners together and twist dough, then pinch the sides together.
Brush the outside with more egg wash, place on prepared cookie sheet.
Sprinkle with salt and pepper.
Bake for 20 minutes. Serve hot or at room temperature.

MORE APPETIZER RECIPES

EASY POLENTA APPETIZER  2. PICNIC SHRIMP  3 CHEESY PEASY DEVILED EGGS
NEVER MISS A POST!
Sign up for my newsletter and receive my recipes in your inbox. Easy to see anytime and saved for safe keeping. Click Here and sign up today! —->>>>CURTAIN CALL NEWSLETTER