Jalapeno Popper Pops: KICK UP YOUR BOOTS….IT'S PARTY TIME! Create a twist on the most popular bar food. Pickled jalapeno peppers, cream cheese and crispy delicious bacon all encased in a flaky pastry shell. These semi homemade Jalapeno Poppers are great to serve at a game day feast, a Fiesta or Western themed party. The perfect hand held appetizer.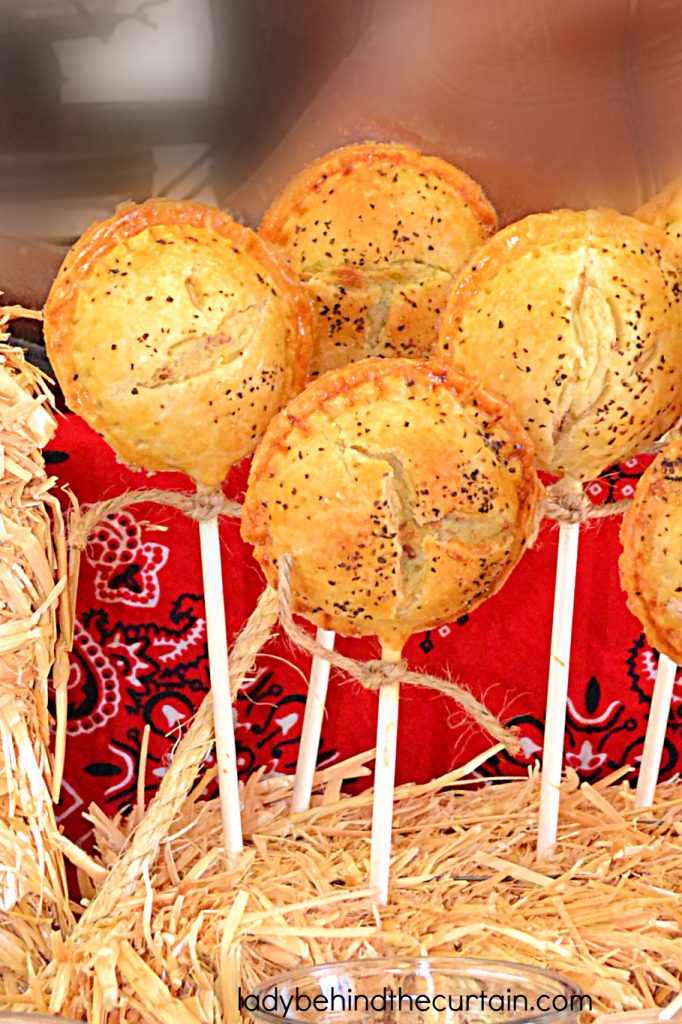 How to Reheat Jalapeno Popper Pops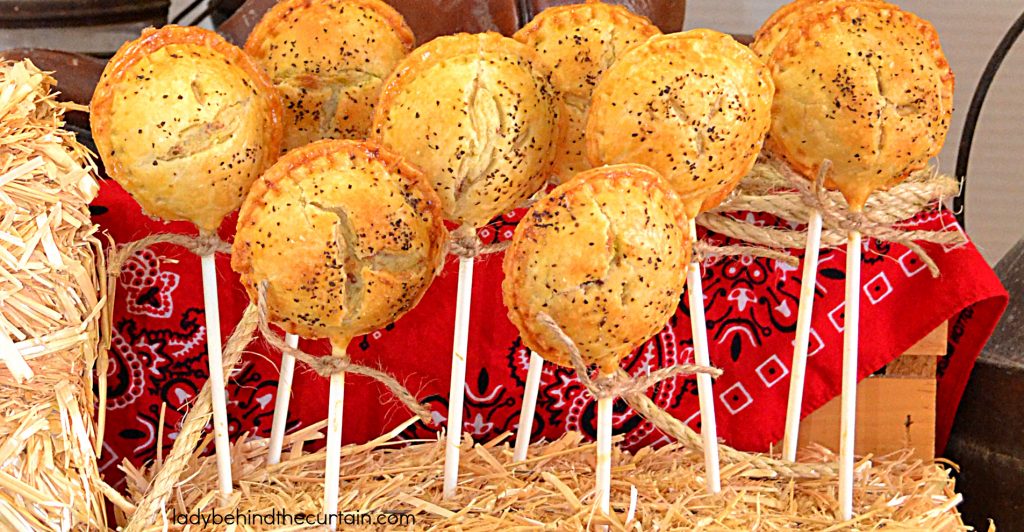 OVEN: Preheat oven to 325°. Place poppers on a baking sheet bake until heated through.
AIR FRYER: Preheat fryer to 350°. Cook 3-5 minutes.
MICROWAVE: Place poppers on a microwave safe plate, heat in 30 second increments until hot. NOTE: Using this method will not result in crunchy poppers.
Serve with Dip!
HOW TO MAKE SEMI HOME MADE JALAPENO POPPER POPS
Jalapenos: For this recipe I used chopped pickled jalapeno peppers. If you're wanting a milder heat, use fresh chopped jalapeno peppers with the seeds and veins removed.
Cheese Filling: Cream cheese and chopped crispy fried bacon.
Pie Crust Cover: Store bought works great. Roll round pie dough into a 13 inch round. Using 2¾ inch round cutter, cut out as many circles as you can (I got 8) Roll the remaining dough again to get the final 4 circles. See recipe for remaining directions.
Optional Additions: There are many version of Jalapeno Poppers. Skip the bacon and add cooked sausage or ground beef, onions (fresh or minced, dried), garlic, chives and monterey Jack cheese. You're only limited by your imagination….the sky is the limit!
JALAPENO POPPER RECIPES
BACKYARD BARBECUE FOOD AND DECORATION IDEAS
FOOD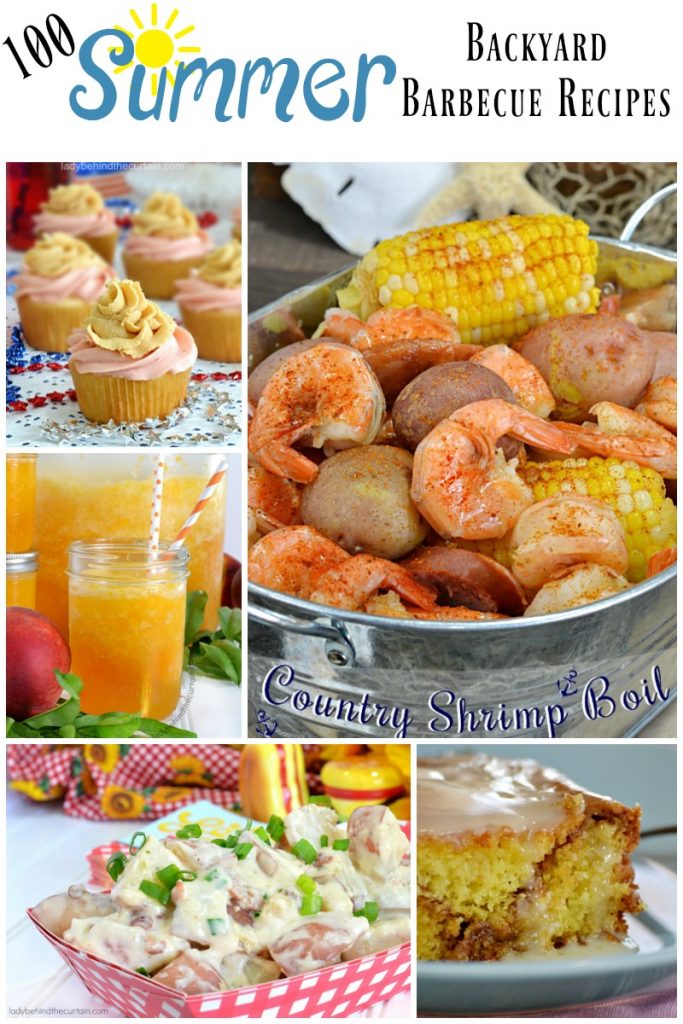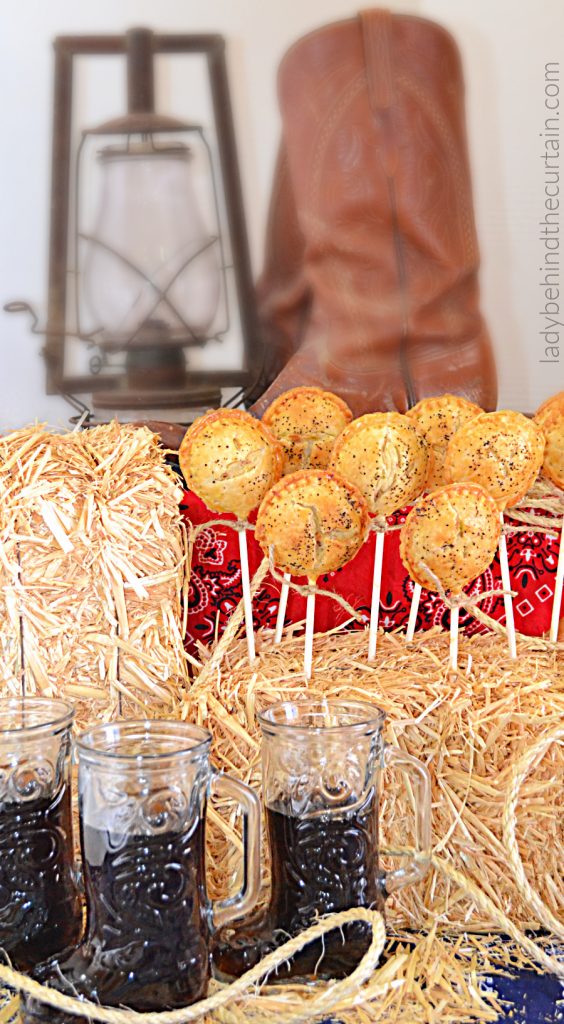 PARTY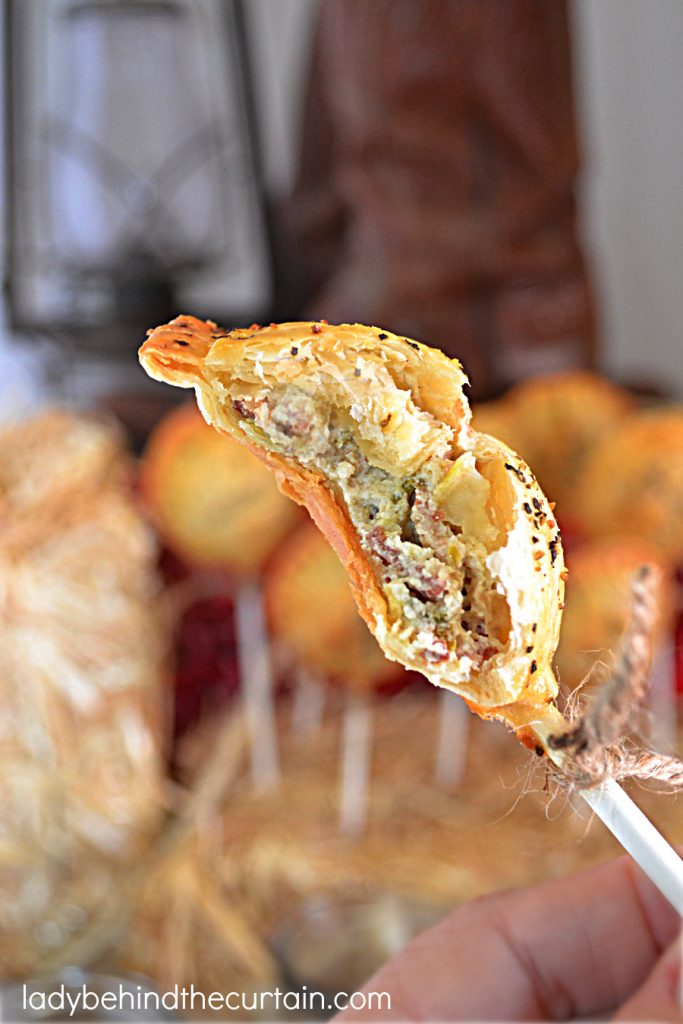 TIP to getting the perfect crimped edge.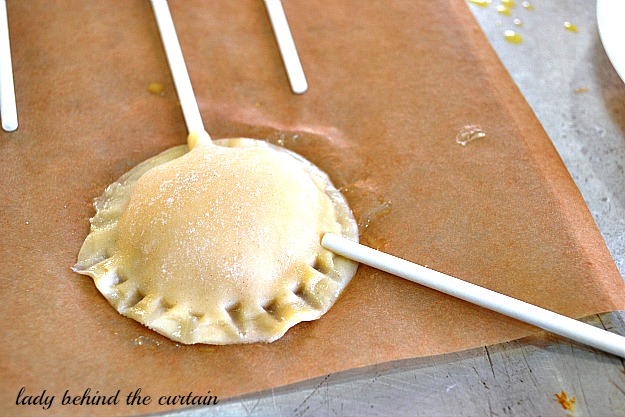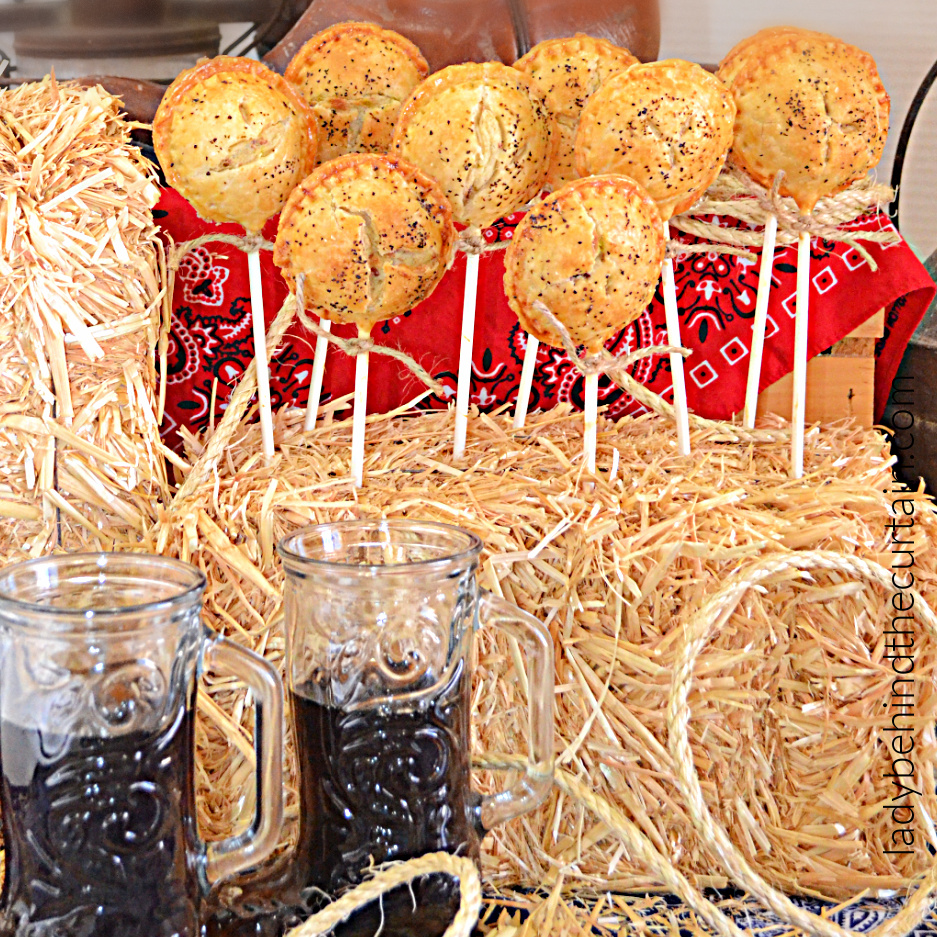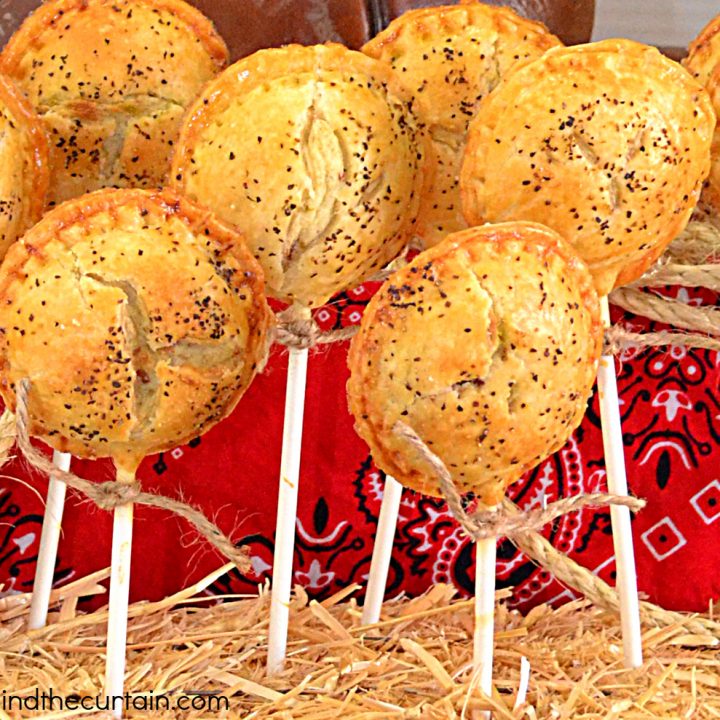 Jalapeno Popper Pops
The perfect appetizer for a barbecue.
Ingredients
store bought pre made pie crust dough (1 sheet)
8 ounce cream cheese, softened
2 tablespoons pickled jalapenos, chopped
1 tablespoon pickled jalapeno juice
6 bacon slices, cooked and chopped
1 large egg
salt and pepper
2-3/4 to 3-inch biscuit cutter
10- lollipop sticks
Instructions
Preheat oven to 375°.
Line 2 cookie sheets with parchment paper and set aside.
Mix together the cream cheese, jalapenos, jalapeno juice and bacon until creamy.
On a lightly floured surface roll out one pie crust round to a 13-inch circle.
Using a 2-3/4-inch to 3-inch circle biscuit cutter cut out as many circles as you can ( I got 8).
Roll the remaining dough again to get the final 4 circles.
Place 6 circles on prepared cookie sheet.
Place lollipop stick in the center of the circle with the tip in the middle.
Mix together the egg and 1 tablespoon of water.
Continue with the rest of the dough.
In the center of each circle place 1 tablespoon of filling.
Using your finger dab the egg wash around the outside of the circle.
TIP: I also put the egg wash on the lollipop stick.
Place another circle on top and press closed.
Using another lollipop stick press down the edges.
With a pastry brush. Brush on the egg wash, sprinkle with salt and pepper.
Using a sharp knife, cut air vents.
Bake 23 minutes.
NEVER MISS A POST