TIME TO SPLASH IN THE POOL AND ENJOY SOME FUN POOLSIDE TREATS!
These Jello Life Saver Cookies are chewy and full of delicious fruity flavor.
Normally Jello cookies are round but to go along with a pool theme I decided to make them in my donut pan.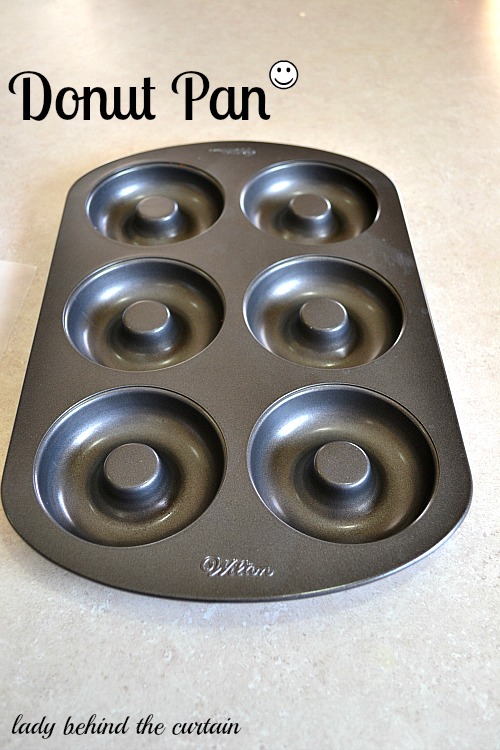 You can make them all one flavor or do like I did and make four flavors from one recipe.
Jello Life Saver Cookies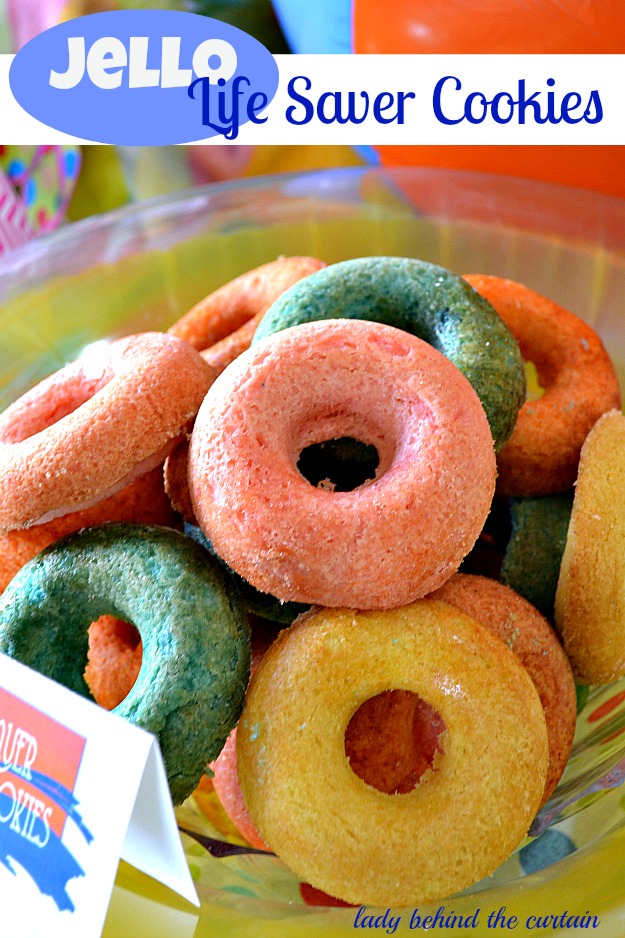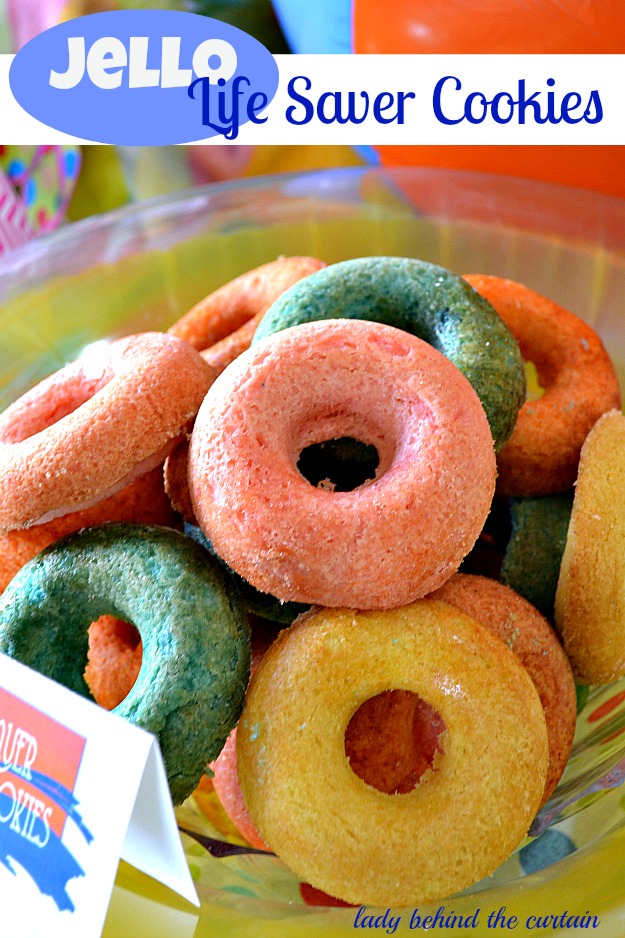 Ingredients
3-1/2

cup all purpose flour

1

teaspoon baking powder

1/2

teaspoon salt

1-1/2

cups butter, softened

1

cup sugar

1

egg

1

teaspoon vanilla

4

-3 ounce boxes of jello (use any flavors you want)
Instructions
Preheat oven to 350 degrees.
In a medium bowl combine the flour, baking powder and salt.
In a medium mixing bowl, cream together the butter and sugar until creamy and fluffy.
Add the egg and vanilla.
Gradually beat in flour mixture.
Divided dough into 4 sections.
Sprinkle 2 tablespoons onto each section.
Knead or beat with the mixer to combine.
You may want to add a few drops of food coloring to make the dough more vibrant.
Shape dough into 6 equal size balls.(per section)
NOTE: If using more then one flavor work with one flavor at a time.
Sprinkle the rest of the jello powder into a bowl.
Flatten one ball in the bowl with the extra jello powder and sprinkle with the powder.
Form into a 7-inch rope.
Dip the ends into water, wrap around the donut form and pinch the ends together.
NOTE: Each color makes 6 cookies.
Press down the dough to even it out.
Sprinkle with more of the leftover jello powder.
Bake 7 minutes.
Using a wooden spoon with a round handle push down the sides of the cookie and the center.
I did this step to ensure the center in the middle was visible and didn't fill in from the bottom.
Continue baking 5 more minutes.
Cool completely in the pan.
Carefully remove.
TIP: I used an offset spatula.
FOR MORE FUN POOL PARTY IDEAS:

I SHARED THIS IDEA/RECIPE AT THESE PARTIES