Key Lime Pie Cookie Cups:  Made with store bought sugar cookies and filled with a delicious lime curd.  Perfect for your next barbecue!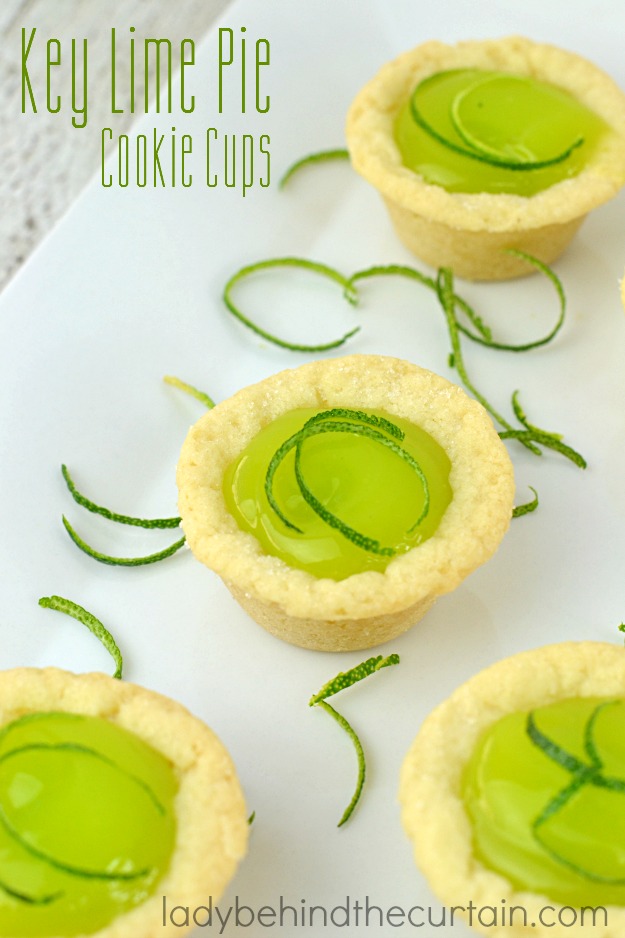 Using a store bought sugar cookie dough for the cups helps to cut down on time.  You can make the lime curd days in advance and bake the cookie cups the day before.  Fill them the day of the event and you're set.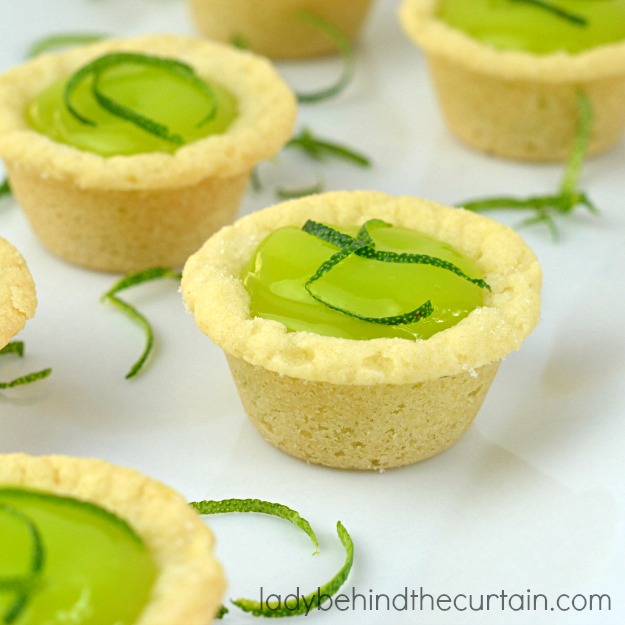 Making the cookie cups is really easy to do.  Spray a mini muffin tin with non stick cooking.  Make sure you spray it really good around the top of each muffin cup.  The cookies tend to stick there most.  Place a cookie square in each cup.  Bake 15 minutes, then using the end of a wooden spoon dipped in sugar, press down the center and around the edges to create a cup; sprinkle with sugar.  Bake an additional 5 minutes.
MORE PIE RECIPES
1. MINI PUMPKIN PIE TARTS  2. PEANUT BUTTER CHOCOLATE CUPCAKE PIE  3. PISTACHIO SALAD MOUSSE PIE