Kids Pirate Birthday Party Instant Download Decorations and Supplies
Kids Pirate Birthday Party Decorations and Supplies. Planning a party can be challenging. Where to start… what to do… what to serve…All these questions are whirling in your head. This post is to help you with all those questions. Scroll down for simple decorating ideas, easy ways of transforming store bought treats into party treats and SHOP FOR PARTY SUPPLIES.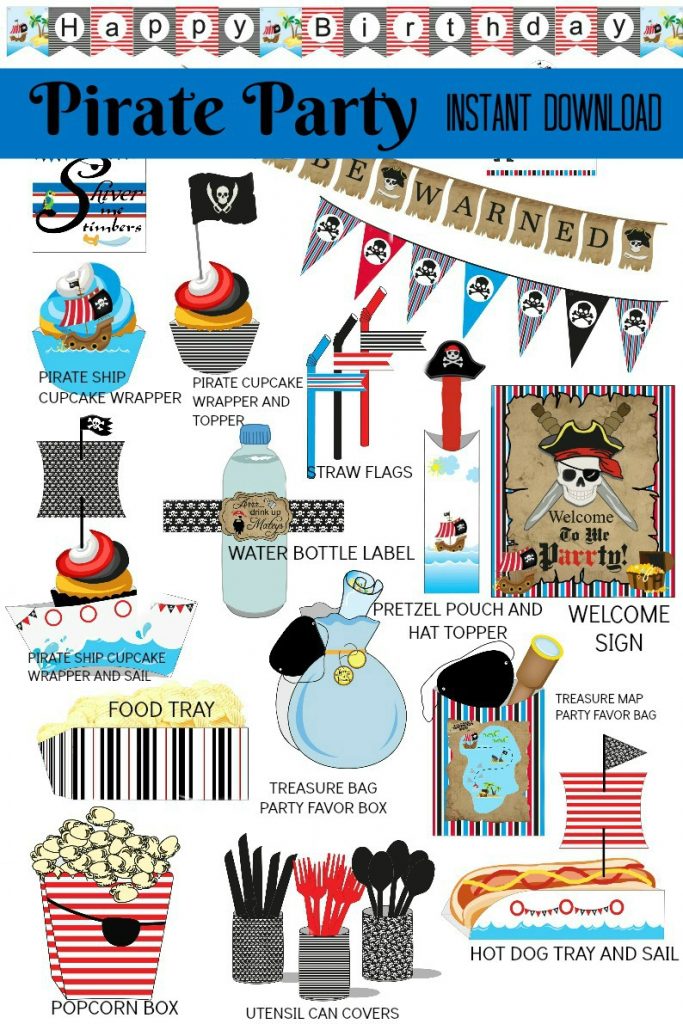 All the party supplies in this post (listed below) are for instant digital download and can be yours in minutes.
PARTY TREATS
HERE ARE SOME IDEAS ON HOW YOU CAN TAKE STORE BOUGHT ITEMS AND EASILY TRANSFORM THEM INTO PARTY TREATS—FUN TREATS WITH LITTLE EFFORT!

COOKIE DOUGH: Divide dough into balls (the size depends on the size of cookie you want), roll the dough in color coordinating sprinkles and bake. Perfect for the cookie envelope pictured below and scroll down to purchase.
CAKE DONUT HOLES: Make them into cake pops (donut pops)! Dip a popsicle or lollipop stick into melted candy (candy melts) and then into the donut. Let the candy harden and then dip the whole donut hole into the melted candy. While the candy is still wet decorate with a drizzle of coordinating melted candy or sprinkles. Click Here for an example→CARAMEL APPLE DONUT POPS.
BROWNIE BITES: All these bites need is a little drizzle of melted candy. Add two or three colors. Remember for the best result start with the darkest color and end with the lightest.
RICE CRISPY TREATS: Take the treats out of the wrapper, insert a popsicle stick, dip in melted candy, add a drizzle or do both. Wrap in a cellophane treat bag, close with a twist tie.
PRETZELS OF ALL SIZES: Decorated pretzels are my number one treat to make. Click here to learn about all the different techniques→EVERYTHING YOU NEED TO KNOW ABOUT HOW TO DECORATE PRETZELS.
MINI COOKIES: Chocolate Chip, Oreo cookies, peanut butter cookies, animal crackers. Instead of adding a cupcake to a cupcake wrapper, add mini cookies! Drop a cupcake liner into a cupcake wrapper. Yes, they are two different things. The liner is what the cupcakes are baked in and the wrapper is the decorative outer covering. Scroll down for an example↓
COOKIE DOUGH EXAMPLE
MINI COOKIES EXAMPLE
DECORATED PIRATE PRETZELS EXAMPLE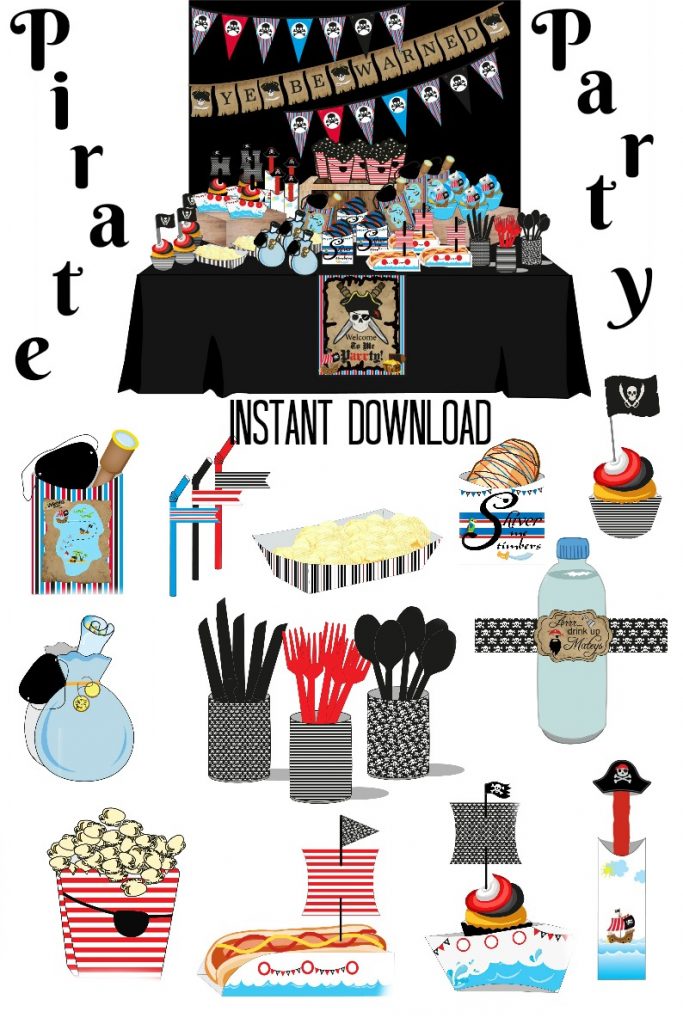 KIDS PIRATE BIRTHDAY PARTY INSTANT DIGITAL DOWNLOAD from Lady Behind The Party
You are invited to the Inlinkz link party!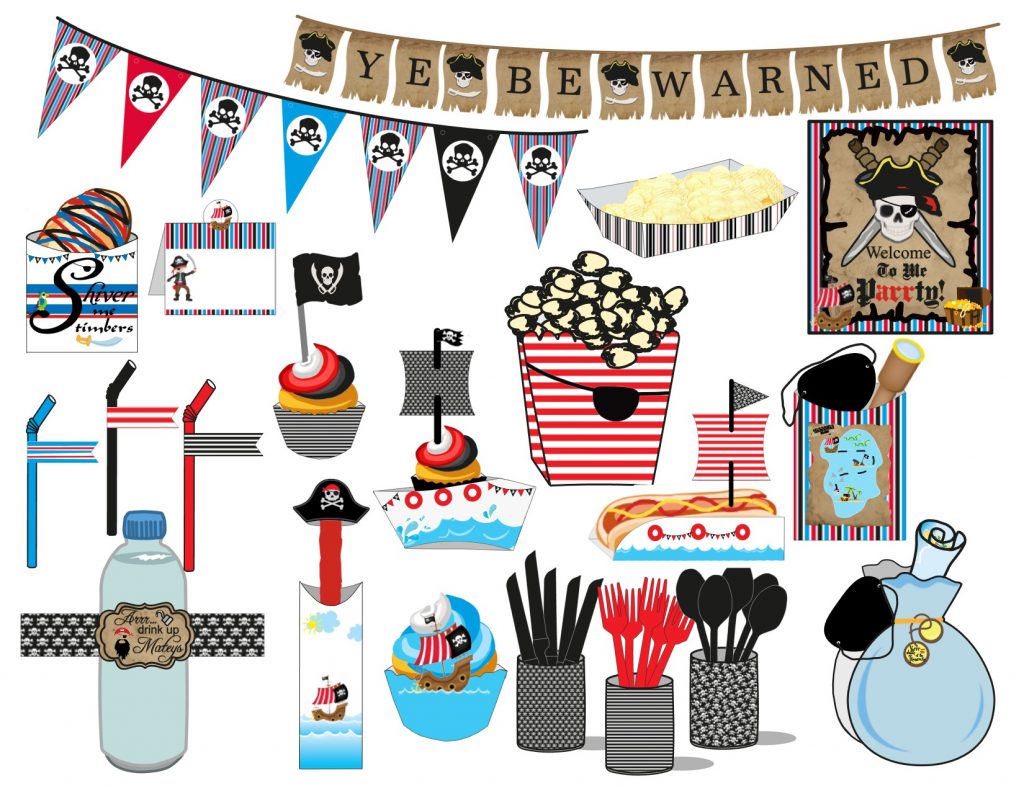 NEVER MISS A POST