Brace yourself before you take of bite of this creamy Lemon Gooey Butter Cake.  I promise if you don't you will fall over from sheer delight!  🙂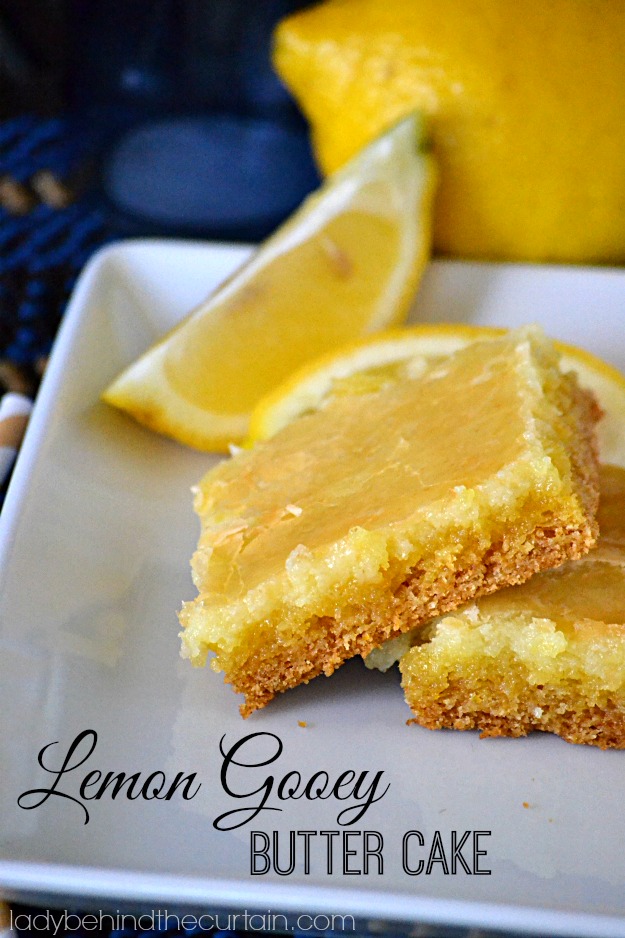 This Lemon Gooey Butter Cake totally lives up to it's name.  With a wonderful almost cookie like crust, creamy center and crunchy top.  Delish!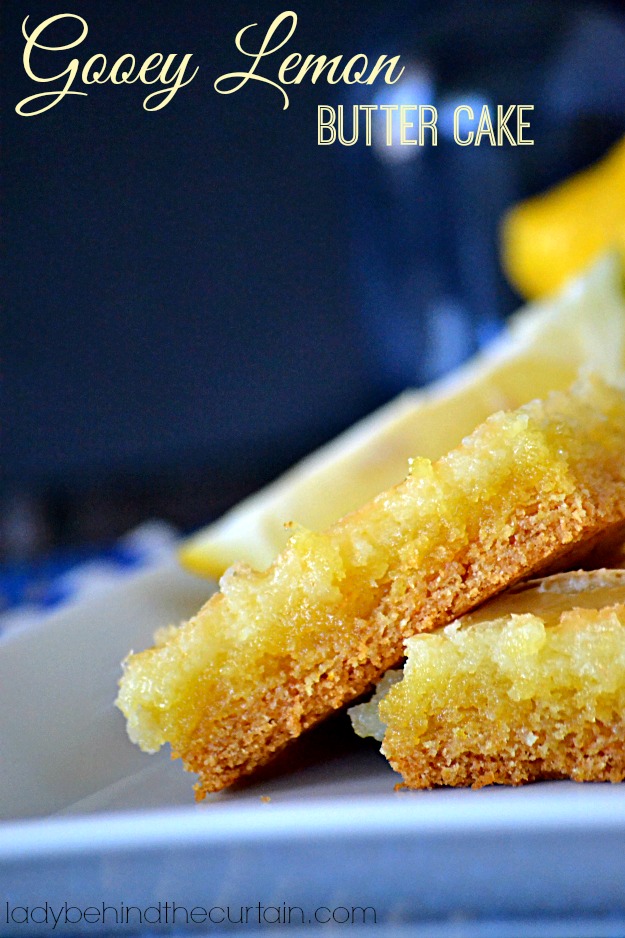 I served this cake at a ladies brunch with my Mini Corn Muffin Sausage Sandwiches and my Breakfast Fruit and Nut Fritters.
Create your own Recipe Box and save your favorite Lady Behind The Curtain recipes.  Make a Meal Plan with your favorite recipes and ZipList will automatically add the ingredients to a Shopping List.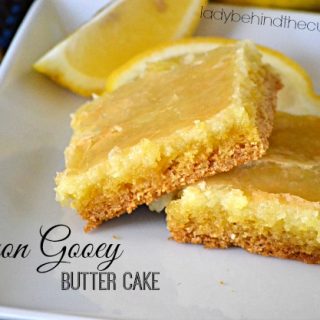 Lemon Gooey Butter Cake
Total Time:
1 hour
10 minutes
Ingredients
For the Cake:
lemon cake mix
1 1/2 teaspoons lemon zest
1 egg
8 tablespoons unsalted butter, melted
For the Filling:
1 - 8 ounce package cream cheese, softened
2 eggs
1 teaspoon lemon extract
8 tablespoons butter, melted
1 - 16 ounce box confectioners' sugar
Instructions
For the Cake:
Preheat oven to 350 degrees.
Combine the cake mix, lemon zest, egg, butter and mix well with an electric mixer.
Pat the mixture into the bottom of a lightly greased 9x13-inch baking pan.
For the Filling:
In a large bowl, beat the cream cheese until smooth.
Add the eggs, lemon extract and butter and beat together.
Add the confectioners' sugar and mix well.
Spread over cake batter and bake for 40 to 50 minutes.
Make sure not to over bake as the center should be a little gooey.
Cool on wire rack before cutting into squares.