Light Caramel Popcorn low on calories but tastes like REAL CARAMEL CORN!  At only 110 calories per serving (1-1/4 cups).  A nice snack to have in your pantry, serve at a party or give as a hostess gift.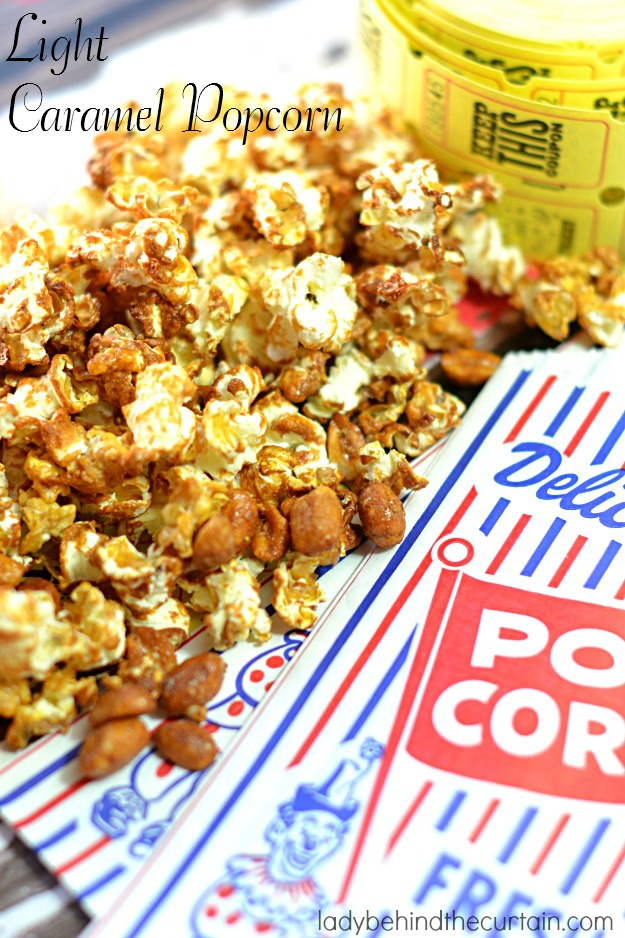 I made this Light Caramel Popcorn for movie night and no one knew it wasn't the real thing!  The addition of honey helps the popcorn turn a delicious caramel color, caramelizes in the oven and gives the popcorn the yummy caramel hard shell.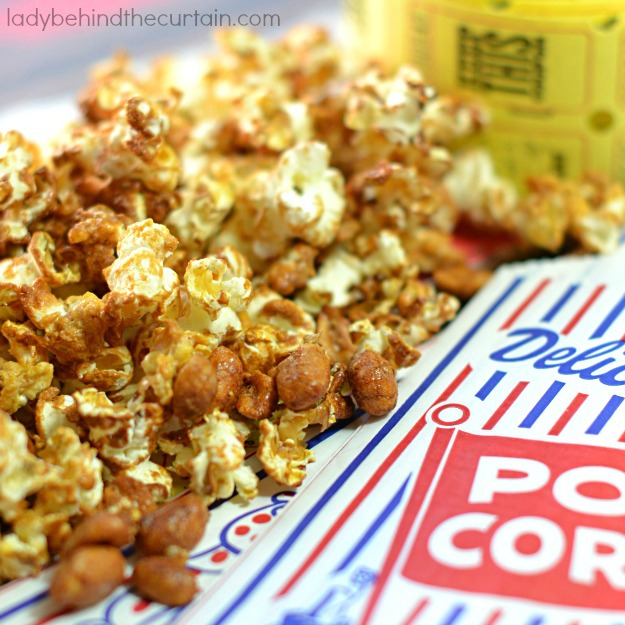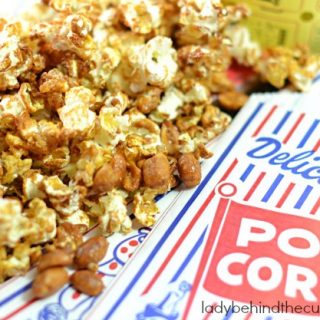 Light Caramel Popcorn
Ingredients
13 cups freshly popped corn
1 egg white, lightly beaten
2 tablespoons honey
2 teaspoons vanilla extract
1/2 teaspoon salt
3/4 cup Splenda sweetener
1/2 cup salted dry roasted peanuts
Instructions
Preheat oven to 325 degrees.
Line a 15 x 10 x 1 inch pan with parchment paper.
Put popped corn in a large bowl; set aside.
Combine the egg white, honey, vanilla, salt and Splenda in mixing bowl, whisk until blended.
Stir in peanuts.
Pour mixture over popped corn, toss with hands to coat.
Spread mixture in prepared pan.
Bake 25 minutes; Stir occasionally.
Remove from oven, slide the parchment with the popcorn on top onto the counter to cool completely.
Store in an airtight container.
MORE MOVIE TIME TREATS
1. MOVIE TIME CUPCAKES  2. CHOCOLATE STRAWBERRY WAFFLE POPS  3. SCARY DREAM CUPCAKES