Light Chili Lime Ranch Dressing
This Light Chili Lime Ranch Dressing is full of bright flavors and the perfect topping for a great salad. With ingredients like fresh lime juice, zest, Ranch dressing mix and spices, now you can have a delicious creamy salad dressing without all the calories from fat. The perfect take along lunch for a busy day of running errands or pack it up for a delicious lunch at work. Simply pour some of the dressing in the bottom of a mason jar, fill to the top with your favorite salad, store in the refrigerator until ready to eat. When it's time for lunch shake the jar until the salad is coated with your Light Chili Lime Ranch Dressing. Scroll down to see my favorite things to add to a salad.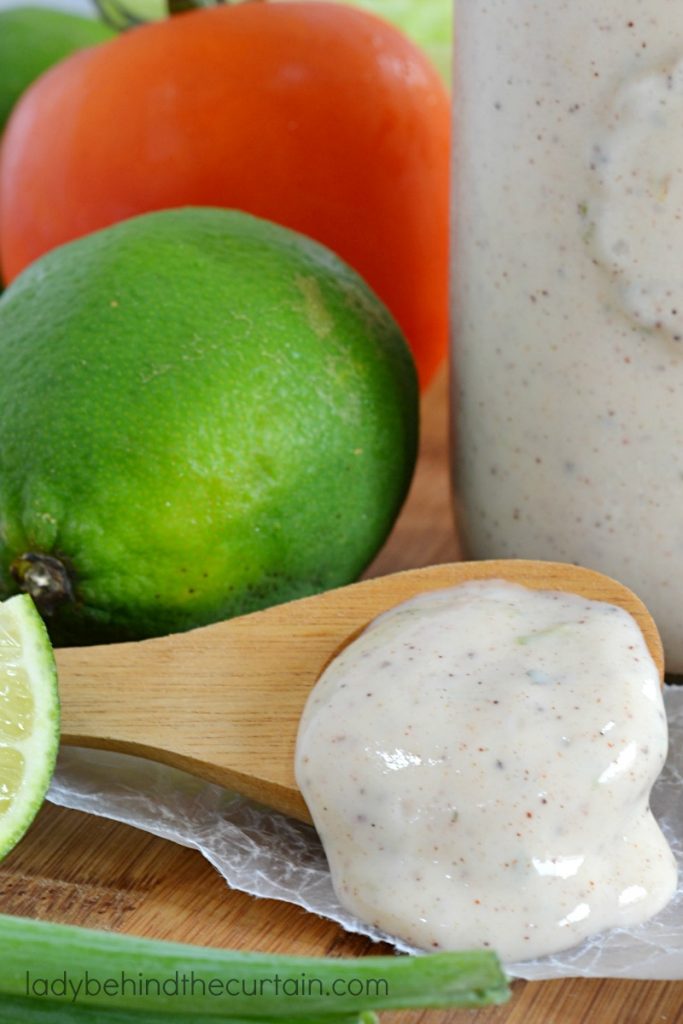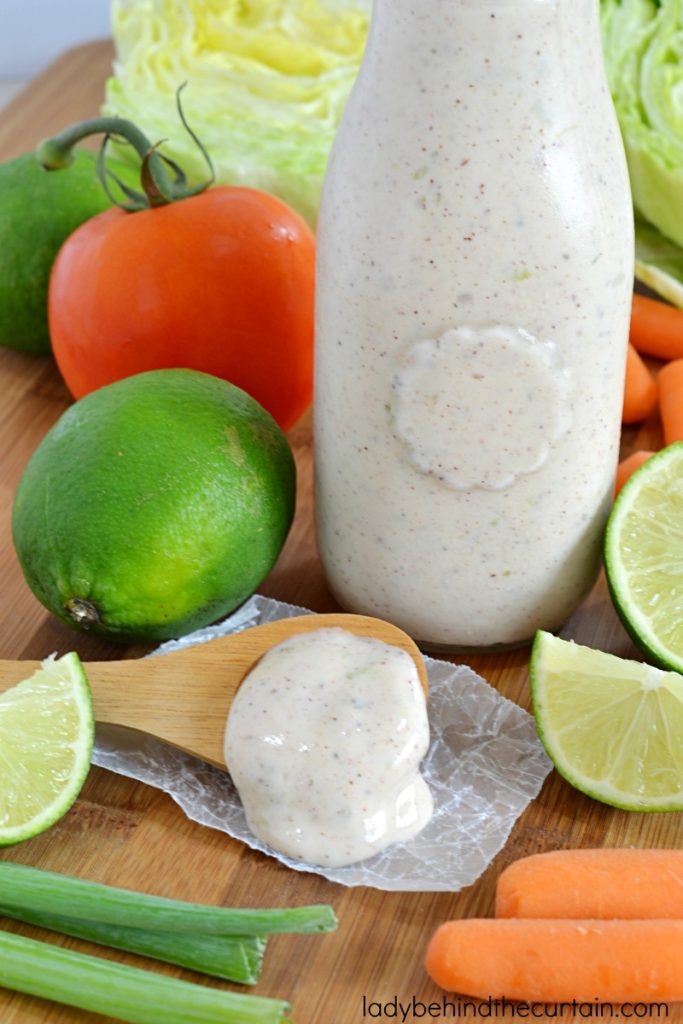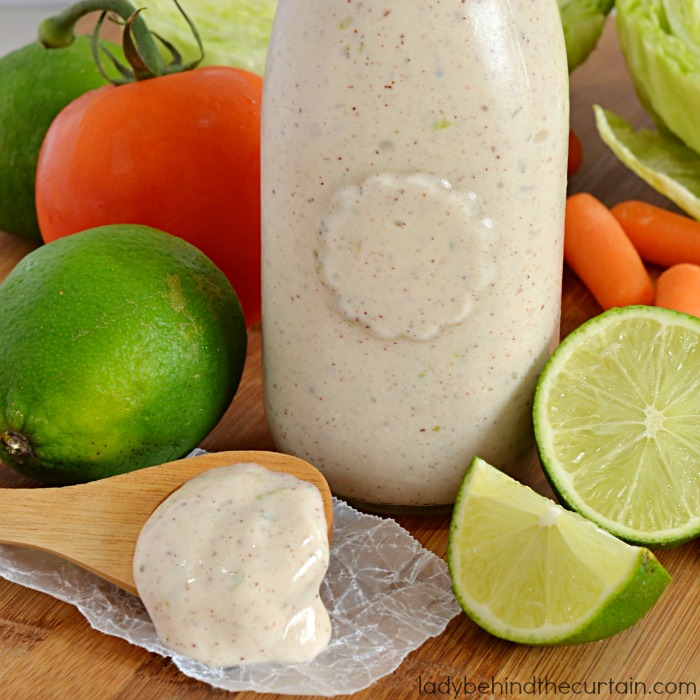 MY PERFECT SALAD
iceberg lettuce
romaine lettuce
grilled corn
roasted red peppers
quinoa
avocado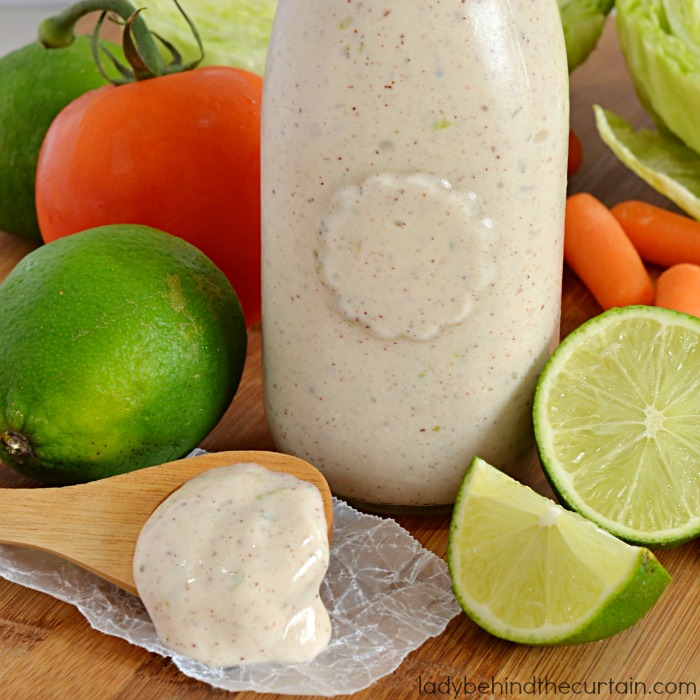 Light Chili Lime Ranch Dressing
Yield:
Makes 2 2/3 cups = 13 (3 tablespoons) Servings (38 calories per serving)
This dressing is great on salads, tacos, burrito bowl and taco salads.
Ingredients
3 tablespoon Ranch dressing mix
zest from ½ a lime
juice from ½ lime
2 teaspoons chili powder
1 cup low fat mayonnaise
1 ¾ cup 2% milk
pinch of salt
pinch of black pepper
Instructions
In a medium bowl add the ranch dressing mix, lime zest, lime juice, chili powder, mayonnaise, milk , salt and pepper. Whisk together until all lumps are dissolved and the dressing is creamy. Store in a container with a tight fitting lid in the refrigerator.
MORE LIGHT RECIPES

NEVER MISS A POST
More salad recipes you might like. SOUTHWESTERN CHOPPED SALAD and MEXICAN CHOPPED SALAD.